Dear Parents,
As spring break approaches (March 8-16), all of us on campus are eager to embrace the warmer weather we hope it brings! Spring in Lancaster is a gorgeous time and this year, more than most, we are ready for it after such a harsh winter.
If you will be spending time with your student during the upcoming break, enjoy each other's company and stay warm!
All the best,
Maura Condon Umble '83
Director of Parent Relations
Franklin & Marshall College
maura.umble@fandm.edu
717-291-3888
The College Reporter Goes Digital
Reflecting changes in the national media, Franklin & Marshall's independent student newspaper has transitioned to a completely digital format. The College Reporter was formed in 1964 as a successor to The Student Weekly, which started in 1915 with the merger of The F&M Weekly (founded 1891) and The College Student (founded 1881). Visit The College Reporter's website to learn more. To like The College Reporter on Facebook, click here. And to follow The College Reporter on Twitter, click here.
Major Declaration Dinner: April 3, 2014
The Major Declaration Dinner is an important event, not only for our sophomores as they declare their majors, but also for the entire Franklin & Marshall community. At the event, which celebrates this academic milestone and recognizes the career potential each major holds, sophomores are seated by their newly-declared major, accompanied by faculty and distinguished alumni of that major.
While providing time for students to learn more about their chosen courses of study, meet the faculty members who will guide them in their coursework and research, and become acquainted with the pathways available to them within and beyond their specific disciplines, the Declaration Dinner is also a time when representatives from the entire F&M community celebrate the spirit of the College and the liberal arts.
The Sophomore Class Cabinet designs and executes the event with the assistance of the Office of Student and Post-Graduate Development, and with the support of the Office of the Provost, the Franklin & Marshall Alumni Association, and the Leadership Council. The result is an occasion, inspired by the student perspective, connecting many constituencies throughout the F&M community.
The Major Declaration Dinner began two years ago at the suggestion of the then sophomore class president, and it is fast becoming an F&M tradition. If you are the parent of a sophomore, please encourage your child to save the event date and RSVP for the dinner when he or she receives the invitation.
Housing for 2014-2015
Students are thinking about where and with whom they will live next year, and making these decisions can sometimes be tough. Please review the links below and encourage your student to read the updated information on these F&M websites:
Financial Aid Application Deadline Approaching
F&M's deadline for applying for need-based financial aid for the 2014-2015 academic year for all U.S. citizen and non F-1 Visa students is April 30, 2014.
The FAFSA, Profile, and supporting materials must be electronically date-stamped no later than April 30, 2014. F&M uses the College Board's IDOC service for collection of your supporting documentation, which must also be sent to IDOC by April 30, 2014. For more information, visit our website: www.fandm.edu/financialaid/current-students/applying-for-financial-aid.
Study Abroad Information from Sue Mennicke, Associate Dean for International Programs
Although we remain in the midst of winter here in Lancaster, the Office of International Programs is in full swing, planning opportunities for summer, fall and beyond for students interested in off-campus study. Approximately 50 percent of F&M students take advantage of this opportunity, and you may well have a student who has begun the advising and application process. Below please find information and tips to help your family successfully navigate the preparations for the experience abroad.
Our most important piece of advice: Talk with your student about her/his goals for off-campus study. Living and learning abroad for a semester or summer can be transformative, and intentional reflection is an important foundation for a successful experience. During our individual advising meetings with students, we encourage them to think about academic and personal goals. Before departure, students are asked to reflect on how they will deal with challenges and what they hope to gain from their time abroad. In short, off-campus study is more than an extended trip and can provide a dynamic anchor to a student's education.
Students can sometimes feel overwhelmed by the entire process, particularly if things are left to the last minute. We urge them to plan ahead and contact our office immediately if they have questions. Once a student has identified a preferred location for study, she or he is assigned an International Programs adviser. After meeting with the adviser to identify appropriate programs, students remain in touch with the adviser to navigate the program application process. Each student has an application and advising portal at our website, which provides a convenient "home" for all information, documents and reminders about the application, course selection process, general policies, and other helpful tips. We are happy to guide students and help them stay on track, but students are expected to take the lead. The experience abroad is theirs, and we encourage them to take ownership of the process from the start.
We are always happy to talk with parents, and our office website contains a wealth of information that may answer many of your questions about off-campus study from the initial program search process through the return home. Details about programs, the advising and application process, financial and credit transfer policies, and much more can be found on the website.
Thank you for supporting your student as he or she prepares for off-campus study. Franklin & Marshall is proud that so many students choose to take the plunge and discover new skills, values and goals. The study abroad experience focuses on learning about the world, but also -- and no less important -- learning about oneself. We are happy to help guide your student on this exceptional learning journey.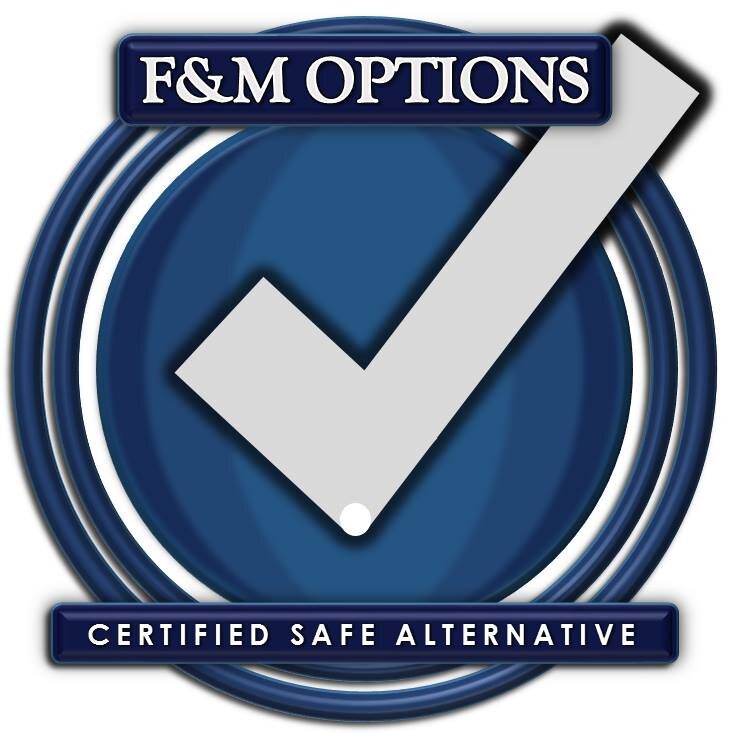 F&M Options
F&M Options is a new student organization dedicated to establishing and supporting late-night entertainment that is fun, safe, diverse and promotes campus unity. The students who founded and manage F&M Options work to ensure that their fellow students have a variety of social opportunities on Friday and Saturday nights. To learn more visit their website.
Lancaster Barnstormers' 10th Anniversary
If you plan to be on campus for Commencement on Saturday, May 10, you may want to stick around for an extra day to enjoy a special event at Clipper Magazine Stadium celebrating the Lancaster Barnstormers' 10th Anniversary. The Barnstormers, Lancaster's baseball team, are offering special ticket packages that include picnic, group and group combo ticket deals for F&M graduates and their families. Contact Public Relations and Brand Coordinator Alexy Posner '12 at 717-509-3004 or aposner@lancasterbarnstormers.com
TAG F&M: saying Thanks, showing Appreciation, celebrating Generosity
F&M students, faculty, staff, alumni and parents gathered late last month for this celebration of the culture of continuous philanthropy in the F&M community. THANK YOU to parent donors who generously invest in Franklin & Marshall beyond the cost of their own child's tuition, room and board. To make a gift today, please visit our secure site. You may use your credit card to make an unrestricted gift to the Franklin & Marshall Fund or you may choose to direct your Franklin & Marshall Fund gift to support financial aid, an academic department or an athletic team. Thank you!