Our Community. A 60-Second Story.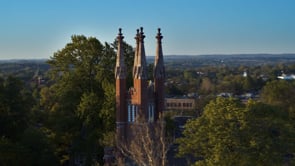 F&M is proud of its nearly 30,000 amazing alumni who are changing the world  for the better every day.
Celebrate them with us
A Franklin & Marshall education is based on a simple, powerful concept: Together, we create the way forward. 
Browse more stories online, or subscribe to receive stories and news via The Diplomat, our e-newsletter.
"The Phillips is also pushing the boundaries on how to define art this semester. That's what is so great about academic museums – the galleries become terrific workshops," said Lindsay Marino,...
Read More