Our Community. A 60-Second Story.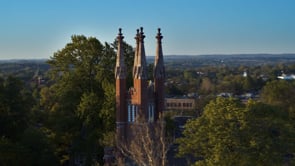 Admitted Student Weekend is your opportunity to celebrate your admission to F&M and get an inside look at what it's like to be an F&M student. You can join us on one day or for the entire weekend — it's your preference! You can register on the events tab of your F&M Admitted Student Portal.
Log in and register
A Franklin & Marshall education is based on a simple, powerful concept: Together, we create the way forward. 
Browse more stories online, or subscribe to receive stories and news via The Diplomat, our e-newsletter.
Meet the student planners behind the College's annual Emerging Writers Festival, slated for March 29 to 31. The collaborative effort between students and faculty champions the work of rising writers...
Read More