Aster 'Alert' - Aster novi-belgii
Aster 'Alert' - Aster novi-belgii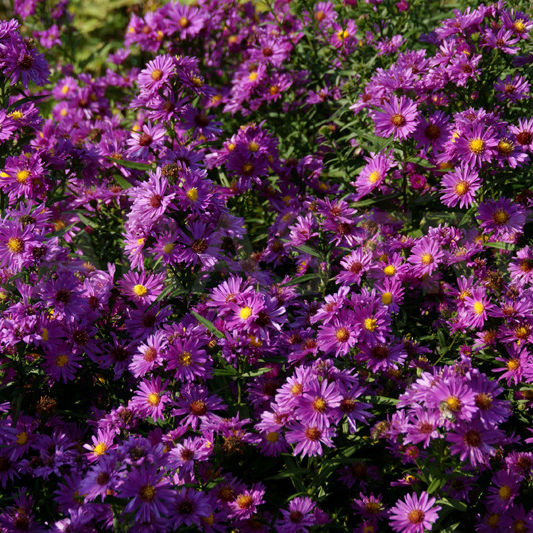 Attracted Pollinators: Butterflies
Duration: Perennial
Size: 10-12" high; 12-18" spread
Growing Conditions:
- Light Exposure: Full Sun
- Water Use: moderate
- Soil: neutral to alkaline pH, medium/moist, nutrient rich soil

Aster 'alert' a plant is native to much of North America. Its vibrant red and purple flowers, blooming beginning in late summer until early fall, attracts butterflies for pollination. They have dark, narrow leaves and generally grow in large, wide bushes which should be divided every few years to maintain their health. Asters require fertile soil and lots of sunlight.