Blazing Star - Liatris spicata
Blazing Star -
Liatris spicata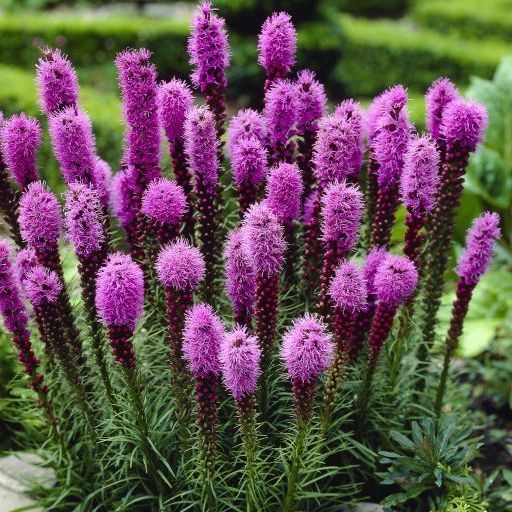 Attracted Pollinators: Birds and Butterflies
Duration: Perennial
Size: 24-48" high; 9-18" spread
Growing Conditions:
- Light Exposure: full sun
- Water Use: moderate
- Soil: neutral pH, moist to dry soil, well drained, drought tolerant, fertile soil preferable
Blazing star is a tall clumpy plant native to the eastern United States and thrives in moist lowland habitats. The feathery, pinkish-purple flowers have narrow crinkled and aggregate along the stems to form fuzzy looking purple pillars referred to as spikes. These also give rise the the plants alternate name: greyfeather. The flowers of the Blazing Star bloom from mid to late summer. Their stalks rise from a base of long, grass-like leaves which also coat the stems leading to the blossoms.