Calico Aster - Aster lateriflorum
Calico Aster -
Aster lateriflorum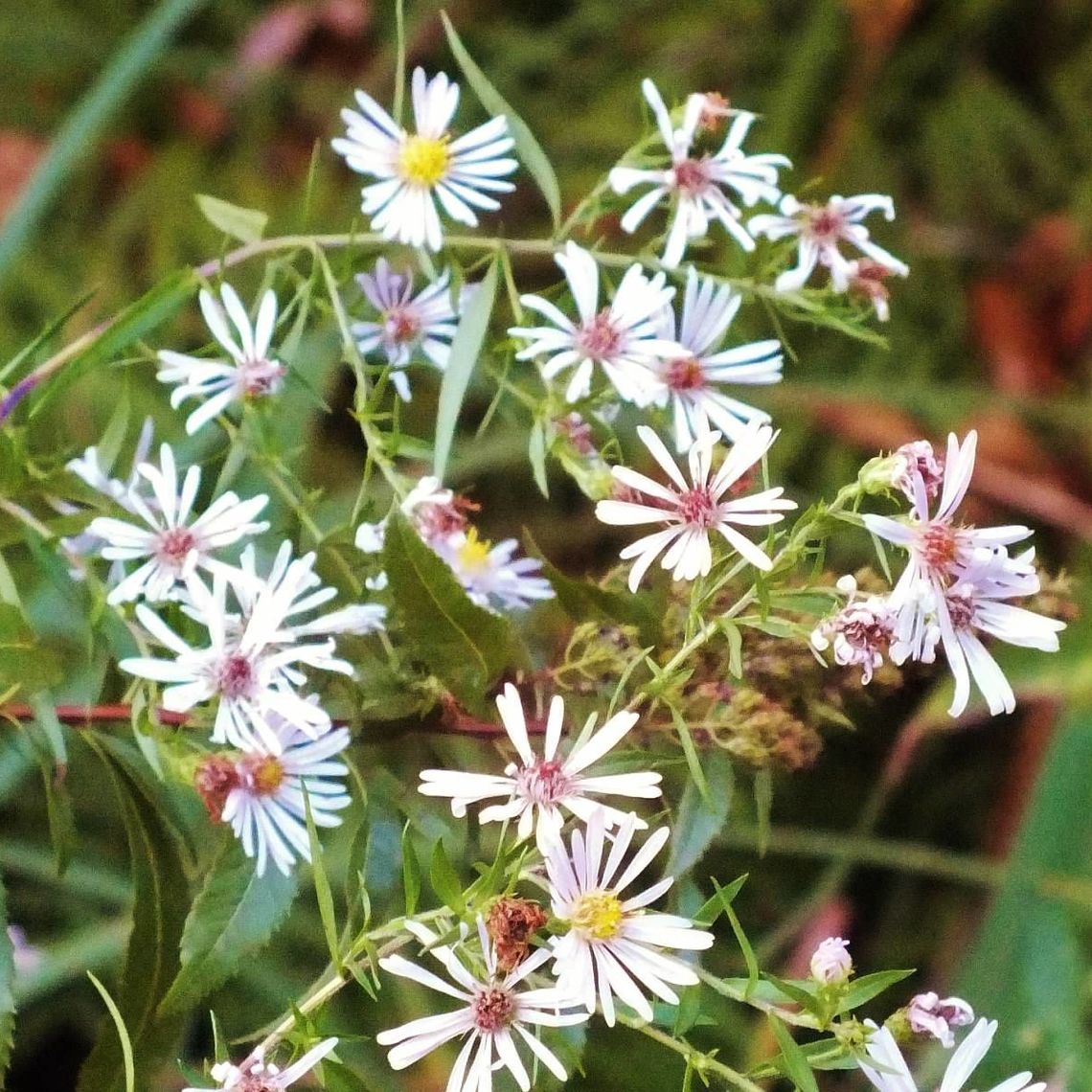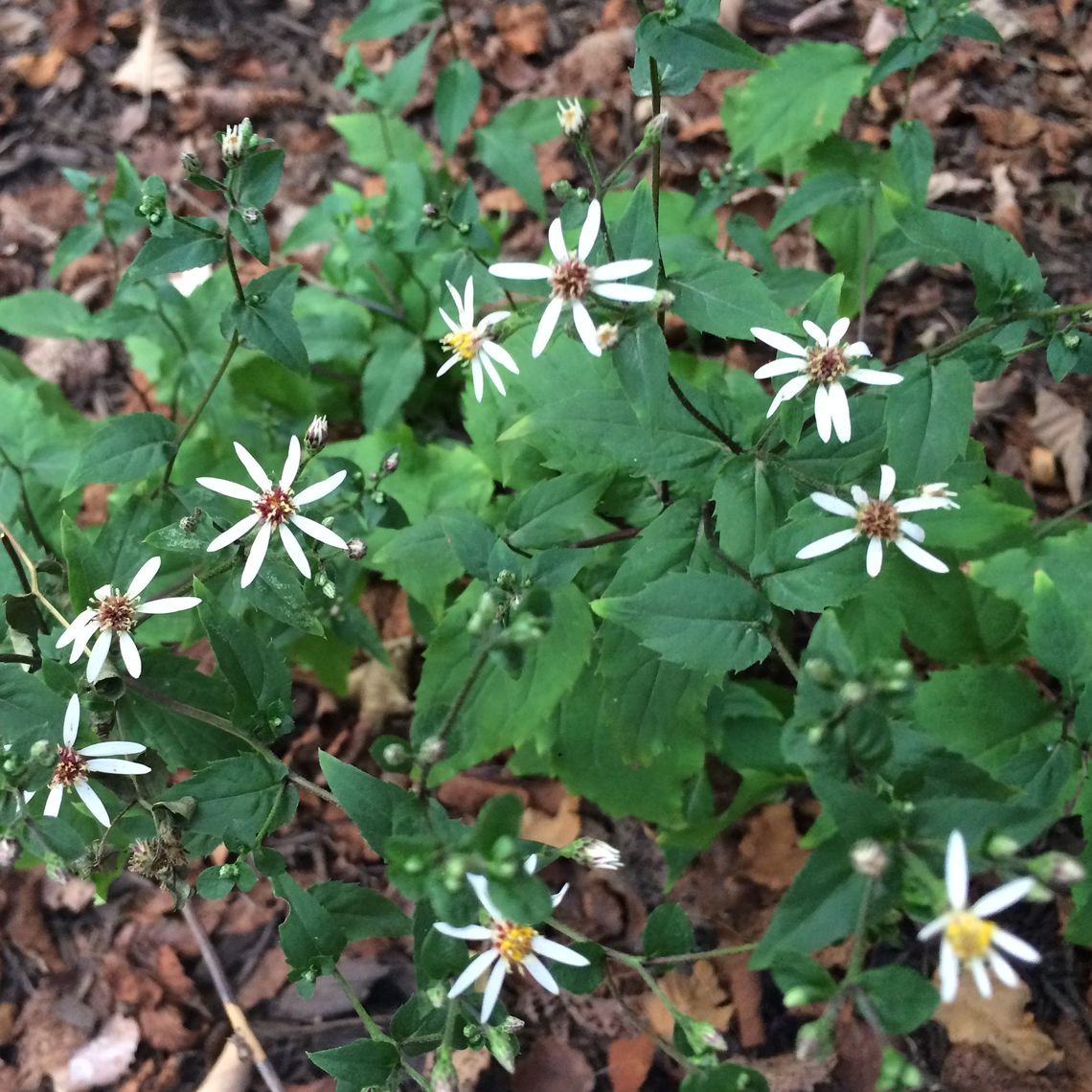 Attracted Pollinators: Butterflies
Duration: Perennial
Size: 36-48" high; 36" spread
Growing Conditions:
- Light Exposure: full sun or partial shade
- Water Use: low to moderate
- Soil: acidic (>6.5), moderate to moist soil; adapts to most soil types
The calico aster is a large plant native to eastern and central North America. These plants are fairly hardy, capable of withstanding drought and tolerant to a range of soil nutrient content. The thin hairy stems go from green to deep red as the season progresses. The small, purple-white flowers with yellow or red centers attract butterflies for pollination. The calico aster also serves as a butterfly host plant to certain caterpillars.