Culver's Root - Veronicastrum verginicum
Culver's Root - Veronicastrum virginicum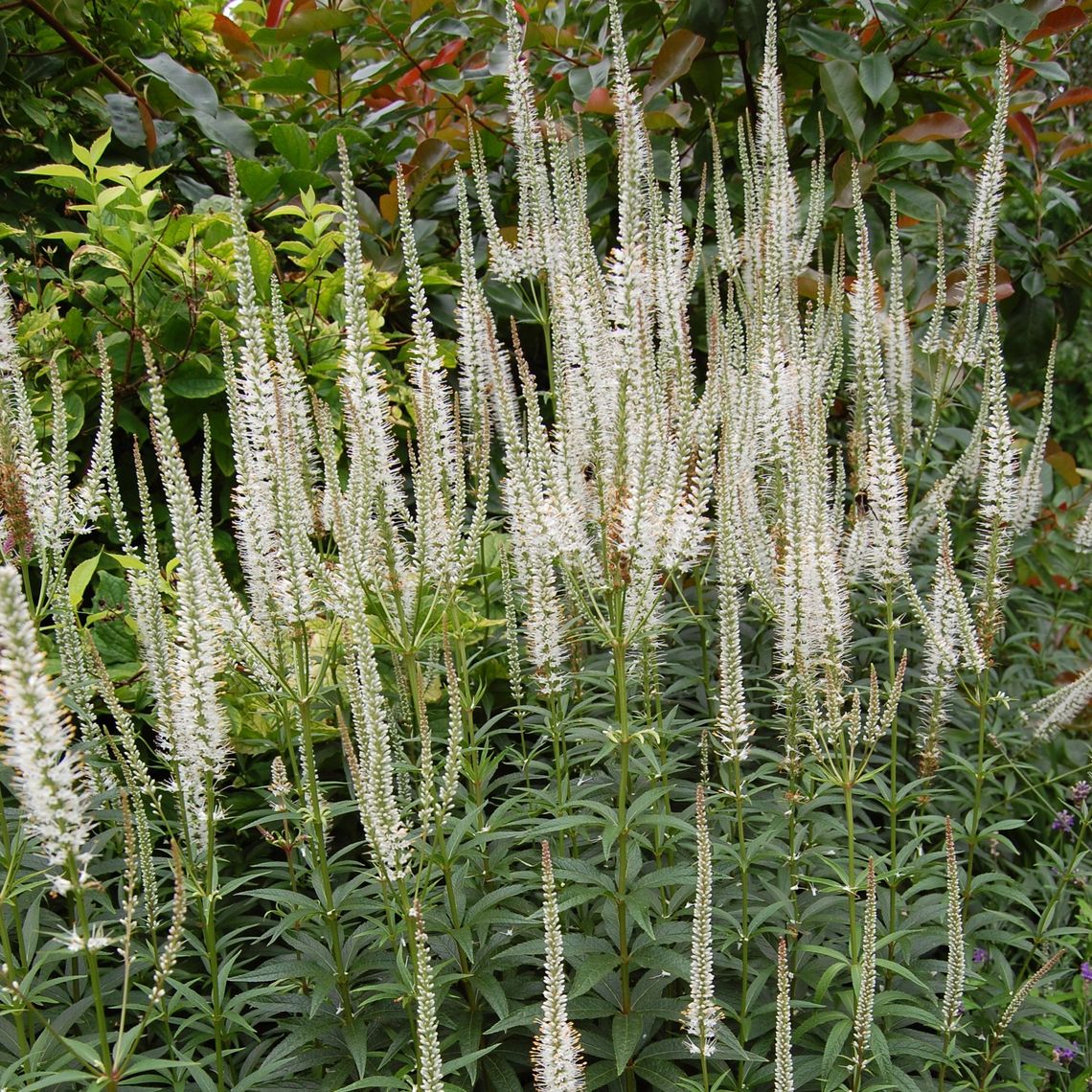 Attracted Pollinators: Butterflies, Bees
Duration: Perennial
Size: 48-84" high; 24-48" spread
Growing Conditions:
- Light Exposure: full sun
- Water Use: moderate to wet
- Soil: Thrives in broad pH range, slightly moist to wet, well drained
Culver's root is a large shrub native to the north eastern United States. It's most notable characteristic are the tall flowering spindles which bloom clong clusters of oval-shaped flowers from late spring through late summer. The blossoms can range in color from pale blue to white. Because of their need for high soil moisture and a significant amount of water, culver's root is an ideal choice for native rain gardens.