Field Goldenrod - Solidago nemorosa
Field Goldenrod -
Solidago nemorosa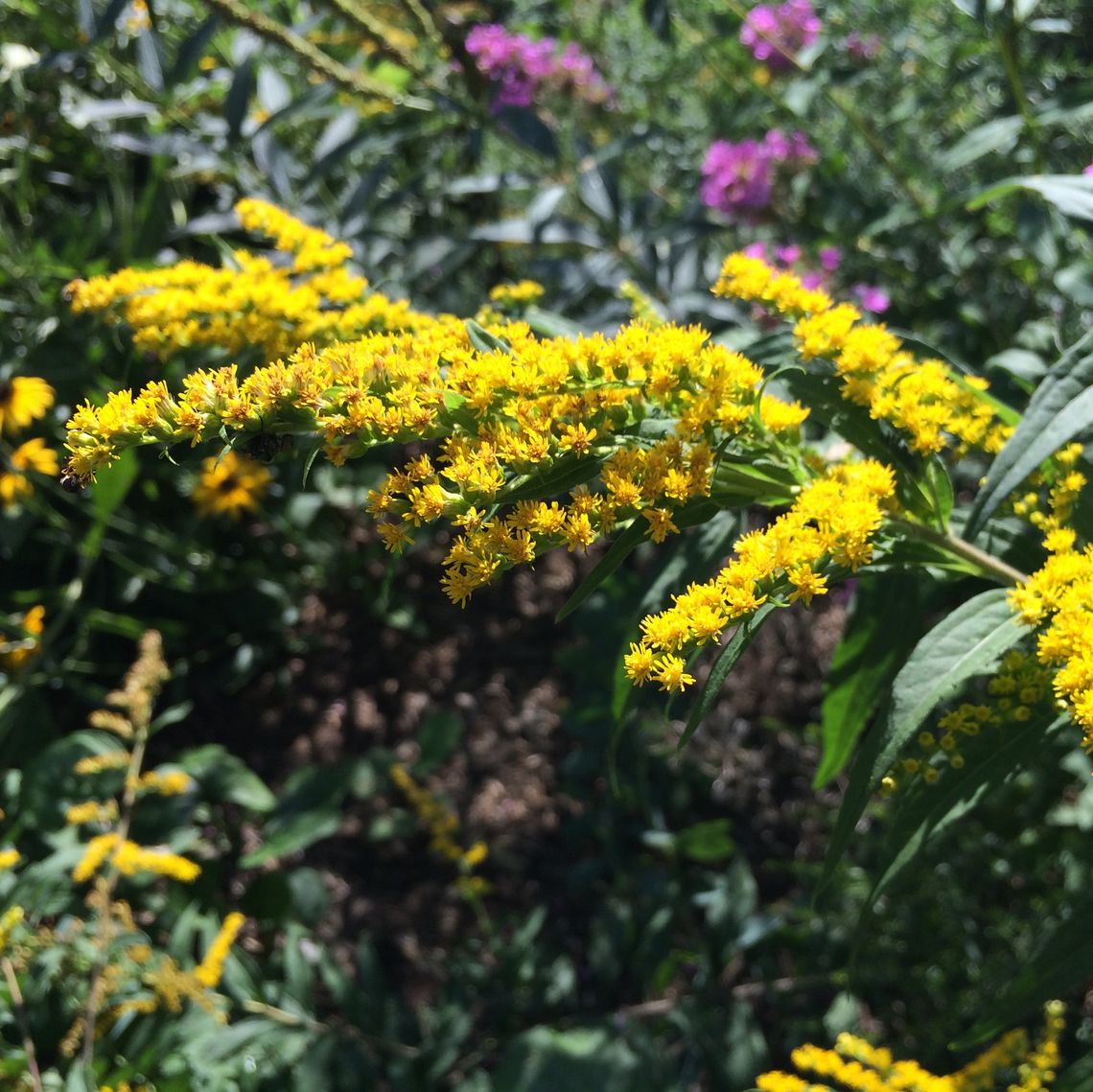 Attracted Pollinators: Birds, Bees, and Butterflies
Duration: Perennial
Size: 18-24" high, 6-24" spread
Growing Conditions:
- Light Exposure: full sun
- Water Use: dry to moderate
- Soil: Slightly acidic (>6.8), dry, well drained, tolerant of drought and poor soil
The field goldenrod is a wildflower native to much of the US and Canada east of the Rockies. These exceptionally hardy plants grow well in poor, dry, sandy, rocky soils. They proliferate using rhizomes as well as seeds, and tend to dominate their surrounding environment. Field goldenrods bloom small, bright, yellow flowers clustered on one side of the arching grey-green stems beginning in late summer and continuing throughout the fall. These flowers are highly attractive to an assortment of pollinators.