Purple Coneflower - Echinacea purpurea
Purple Coneflower - Echinacea purpurea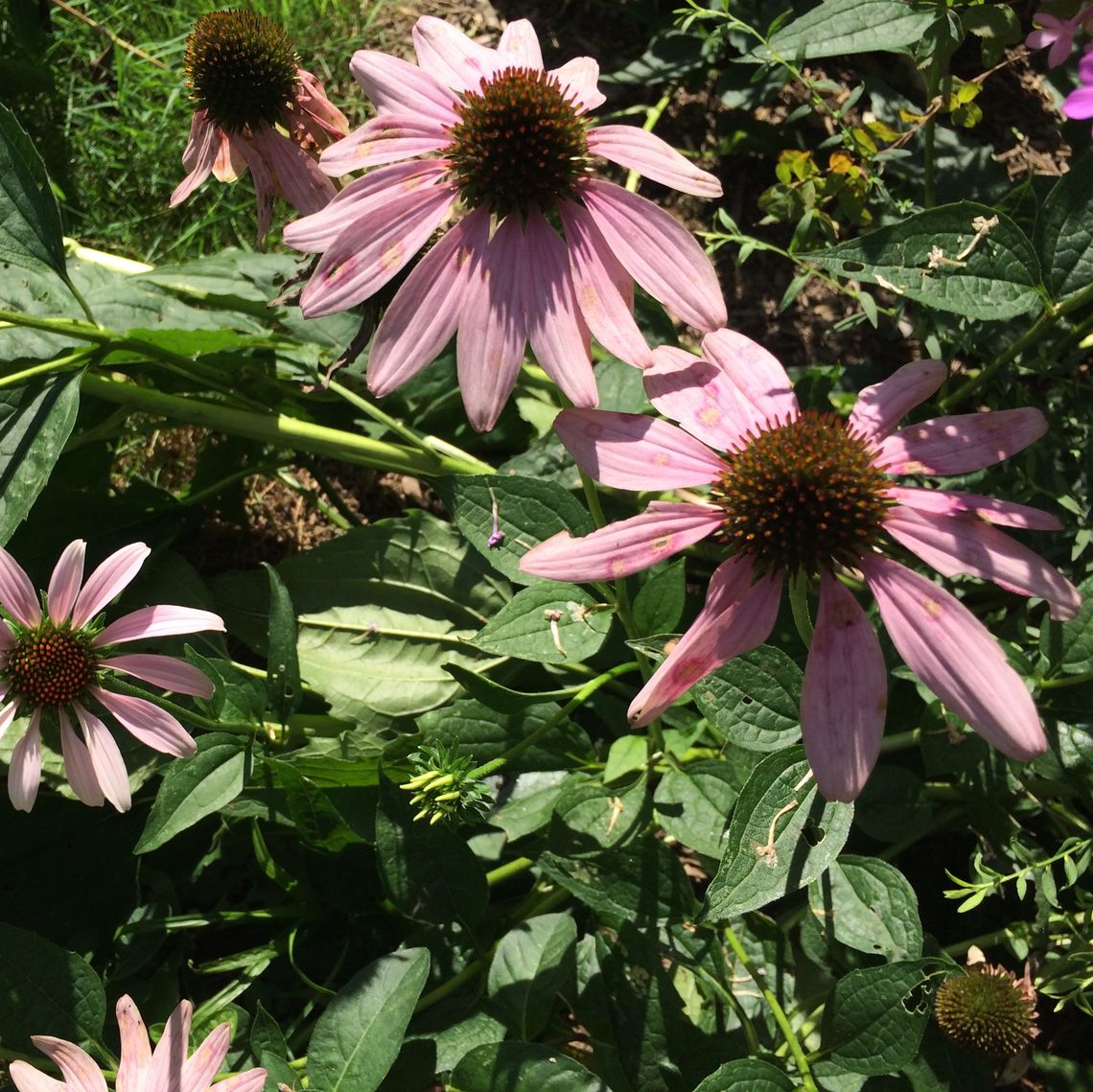 Attracted Pollinators: Birds and Butterflies
Duration: Perennial
Size: 24-60" high, 18-24" tall
Growing Conditions:
- Light Exposure: full sun to partial shade
- Water Use: dry to moderate
- Soil: pH tolerant, dry to moderately moist, well drained, tolerant of poor nutrient concentration
Native to the Eastern United States, the purple coneflower is a hardy plant that thrives in fairly open habitats such as prairies, meadows, and open forest. Its vivid purple flower petals point downward from the large, spiny, reddish-orange flower head, creating a general cone-like shape. These blossoms, extending from the tops of long stiff stems, bloom throughout the summer months attracting an assortment of pollinators such as birds and butterflies.