Spiderwort - Tradescantia virginiana
Spiderwort -
Tradescantia virginiana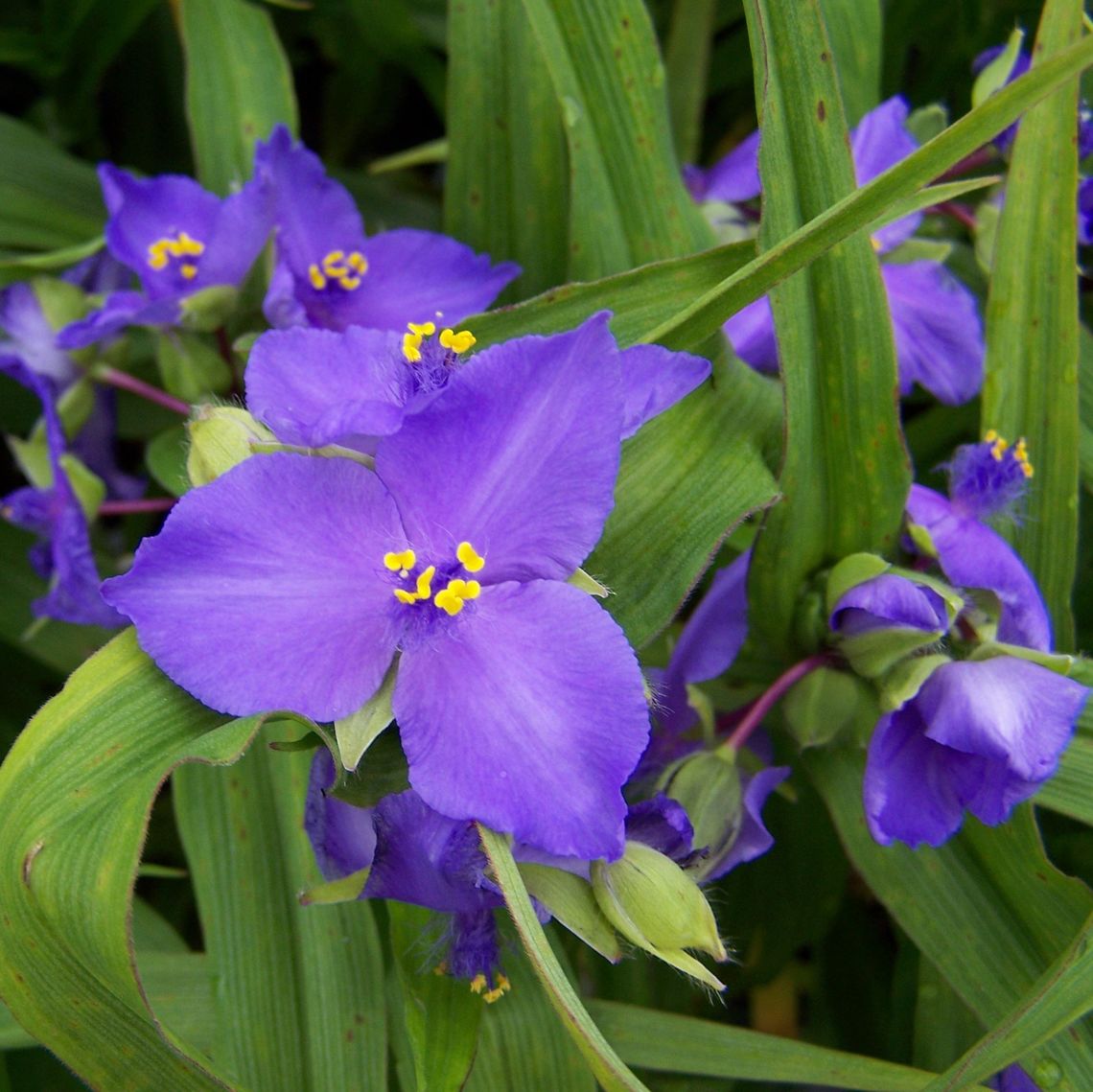 Attracted Pollinators: Bees and Butterflies
Duration: Perennial
Size: 18-36" high; 12-18" spread
Growing Conditions:
- Light Exposure: partial to full shade
- Water Use: moderate
- Soil: acidic (>6.5), moist, well drained, tolerant of low nutrient concentration
The spiderwort is a small wildflower native to the eastern United States and thrives in cool wooded areas with good soil moisture. The dark purple flowers are accented by a cluster of yellow anthers at its center, surrounded by three large round, lightly crinkled petals. Each blossom is open for only one day, but the flowers successively bloom from May until June. Elongated broad leaves bisected by a central vane, arch outward from the stems.