Threadleaf Coreopsis - Coreopsis verticillata
Threadleaf Coreopsis - Coreopsis verticillata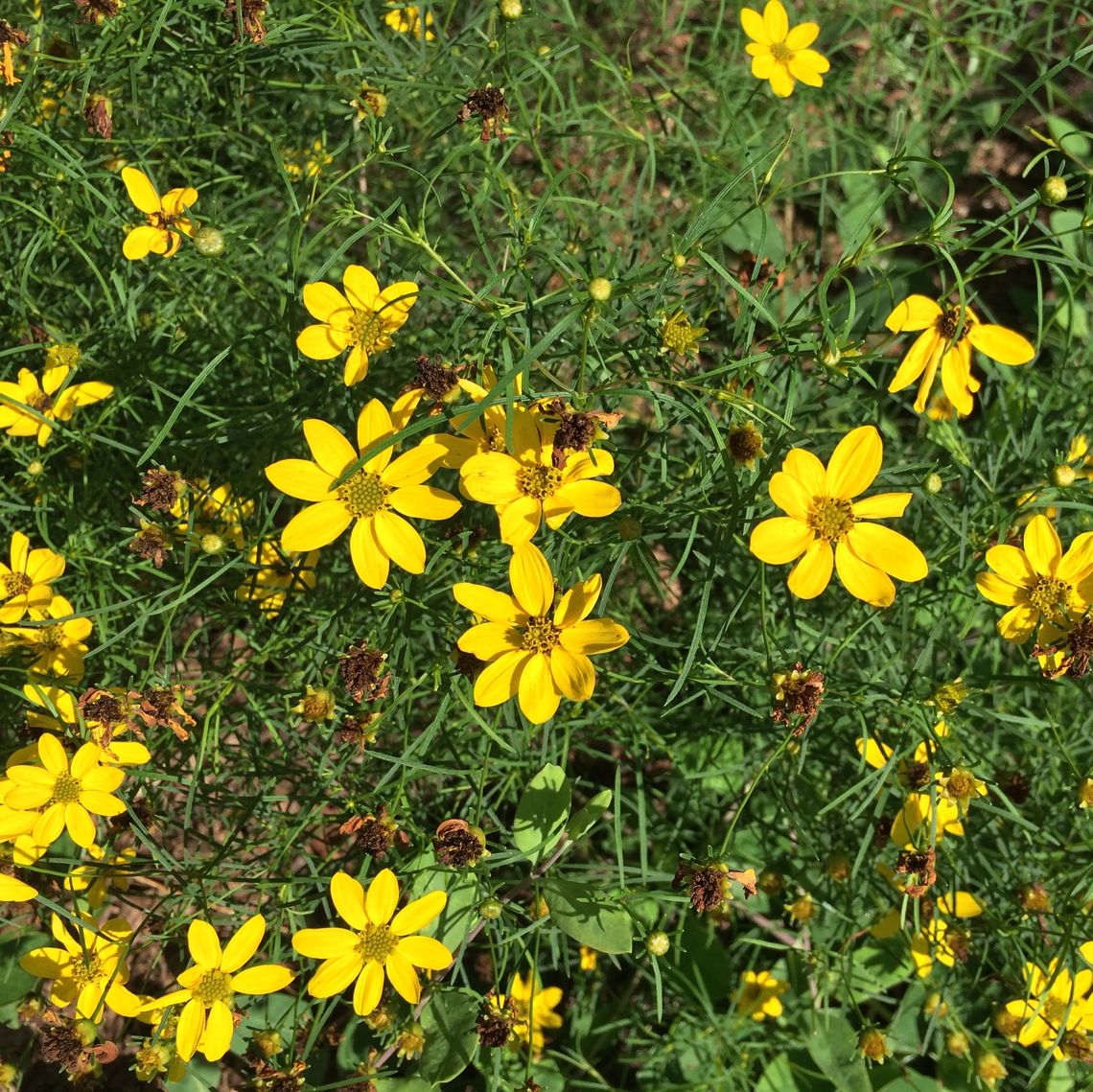 Attracted Pollinators: Butterflies
Duration: Perennial
Size: 30-36: high; 18-24" spread
Growing Conditions:
- Light Exposure: full sun
- Water Use: dry to moderate
- Soil: neutral pH, dry to moderate moisture, well drained, tolerant of poor, rocky soil
The threadleaf coreopsis is a small shrub native to the eastern United States. This hardy bush is drought tolerant and thrives in poor, rocky soil. It spreads easily and rapidly through both self seeding and rhizomes. Blooming from late spring until late summer, the sunny, flat, yellow flowers are composed of eight broad, pointed petals surrounding the flower head protruding from the plant on stiff, narrow stems. Its leaves are narrow and long and forms three pronged branches.