Wild Petunia - Ruellia humilis
Wild Petunia -
Ruellia humilis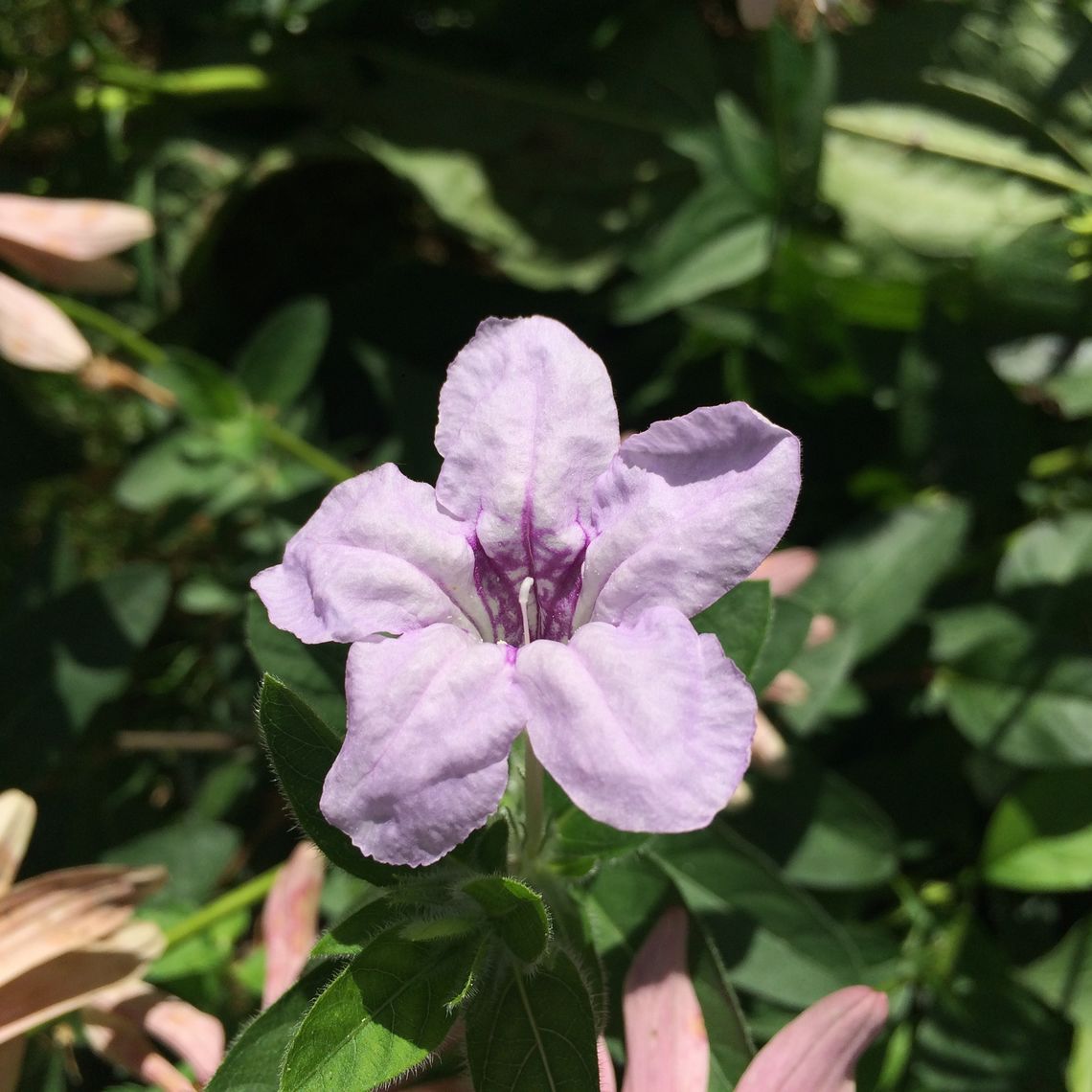 Attracted Pollinators: Bees and Butterflies
Duration: Perennial
Size: 18-24" high; 18-24" spread
Growing Conditions:
   - Light Exposure: full sun to partial shade
   - Water Use: dry to moderate
   - Soil: neutral pH, dry to moderate moisture, well drained
The wild petunia, though not in actuality a petunia, is native to the eastern and central United States. The five petalled flowers have a tubular, trumpet shape that flares broadly at the end. These wide-mouthed flowers are typically light violet or lavender in color and have an extensive bloom time, lasting from mid spring until mid autumn. The plants oblong, slightly tapered leaves as well as its rigid stems are lightly covered in fine hairs. This plant is a critical host plant to the caterpillars of the buckeye butterfly as well.
Â