Growing up in north Philadelphia with a single mother who worked three jobs and wanted her son to attend college and attain a better life, Pennsylvania Secretary of Education Pedro Rivera at first struggled in primary school.
"I was definitely not the best student," he recalled. 
However, that never stopped Rivera from persevering to reach his goal. He will share his story with 580 graduates and their families and friends as the speaker for Franklin & Marshall College's 2020 Commencement, rescheduled to Dec. 12 in the Alumni Sports & Fitness Center. 
The honorary degree recipients at the December Commencement already have been announced; they are Beverly "Peggy" Steinman and Sonya Clark.
Steinman, a former member of Franklin & Marshall's Board of Trustees, is a pillar in the Lancaster community who for more than 50 years has worked to promote economic development, and ensure the youth have access to services, education and opportunities for success.
Her generous philanthropy as co-chair of the Steinman Foundation, which for more than 65 years has included contributions of $90 million to more than 330 local organizations, including F&M, has helped seed success across the city and county.
Clark, an artist whose mixed-media works of everyday objects to address tangled histories, cultural heritage and identity, exhibited "Finding Freedom" at F&M's Phillips Museum of Art this year. She is a professor of art and the history of art at Amherst College.
A former Distinguished Research Fellow in the School of the Arts at Virginia Commonwealth University, Clark earned an master of fine arts degree from Cranbrook Academy of Art, a bachelor of fine arts degree from the School of the Art Institute of Chicago, and another bachelor's degree from Amherst College. Her work has been exhibited in more than 350 museums and galleries in the Americas, Africa, Asia, Europe, and Australia.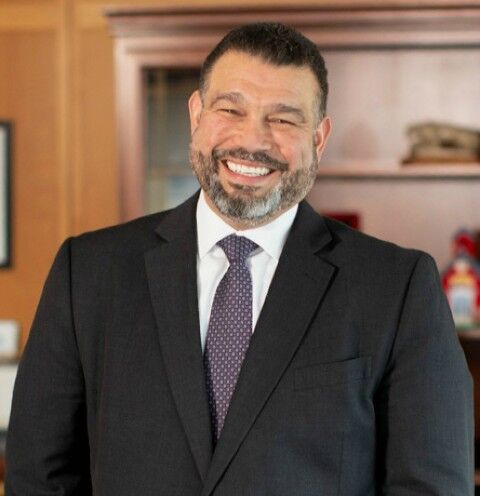 In high school, Rivera worked a full-time job while maintaining his studies. Twice a day, he and his mother passed each other on the doorstep, as one left for work and the other returned from work. "We barely saw each other," Rivera said.
As the first in his family to attend college, Rivera lacked the support naturally provided to students whose families for generations sent their children to higher education institutions. Instead, the support system his mother could provide "was watching how hard she worked," he said.
Inspired by her example, he was accepted to Penn State University, where he planned to study engineering until he faced the financial obstacle that the costs of drafting kits and books presented. 
"I couldn't afford any of the costs of the books or the equipment," Rivera said.
He made do with cheap equipment that added to his frustration, but while in college he took an opportunity to tutor a Reading high school student in mathematics. He realized how much teaching interested him, particularly reaching and relating to the young man he tutored.
"It was one of those most amazing experiences that I ever had," Rivera said. "We built a rapport and established a relationship." 
From this experience, "I realized teaching was something that I wanted to do for the rest of my life," he said. Moreover, he wanted to teach and serve in the Hunting Park section of Philadelphia where he was raised. "I've loved teaching and serving in urban communities ever since."
With a degree in education, he worked 13 years in the Philadelphia School District. During that time, he earned a master's degree in education administration from Cheyney University of Pennsylvania and superintendent letter of eligibility from Arcadia University.
During his time in the city school district, Rivera served as an elementary school principal and then a high school assistant principal, where his duties included bilingual teacher, coordinator of English as a second language programs and executive director of high schools as well as president of the Philadelphia Association of Hispanic School Administrators.
In April 2008, Rivera was narrowly appointed superintendent of the School District of Lancaster following a meeting, filled with heated public testimony and racial overtones, that LNP described as "one of the most divisive in the district's recent history."
However, during his tenure, the school district improved graduation rates and reading proficiency scores, and watched high-performing students participate in programs for improving success in college. Rivera led development of a new curriculum for pre-K through 12th grade, an aggressive professional development plan, new teacher observation tools, and a community schools model that provides students free breakfast and lunch, eyeglasses, dental care and medical services.
His academic achievements were recognized by The Washington Post and the White House.
The Post cited Lancaster as one of the nation's top 20 high schools for academic rigor during Rivera's tenure, and in 2014, he was honored as a "Champion of Change" and as one of the 10 prominent Hispanic leaders in the nation doing "extraordinary work in education."
In 2015, the Pennsylvania Senate confirmed Rivera as Gov. Tom Wolf's state education chief.
Rivera, who lives near F&M's campus with his wife Erika, and their children, Lucas and Elena, connected with the College years ago in a way only a passionate educator can. He adopted a Posse student, Johnny Cruz '13, whom he mentored in academics and career guidance. Cruz, a film major at F&M, now works for the television channel Nickelodeon. Rivera plans to share with 2020 graduates the advice he imparted to Cruz:
"Find something that you can see yourself doing for a good chunk of your life, something you are passionate about and can earn a living doing," Rivera said. "Then you have the formula for building a career and serving your community."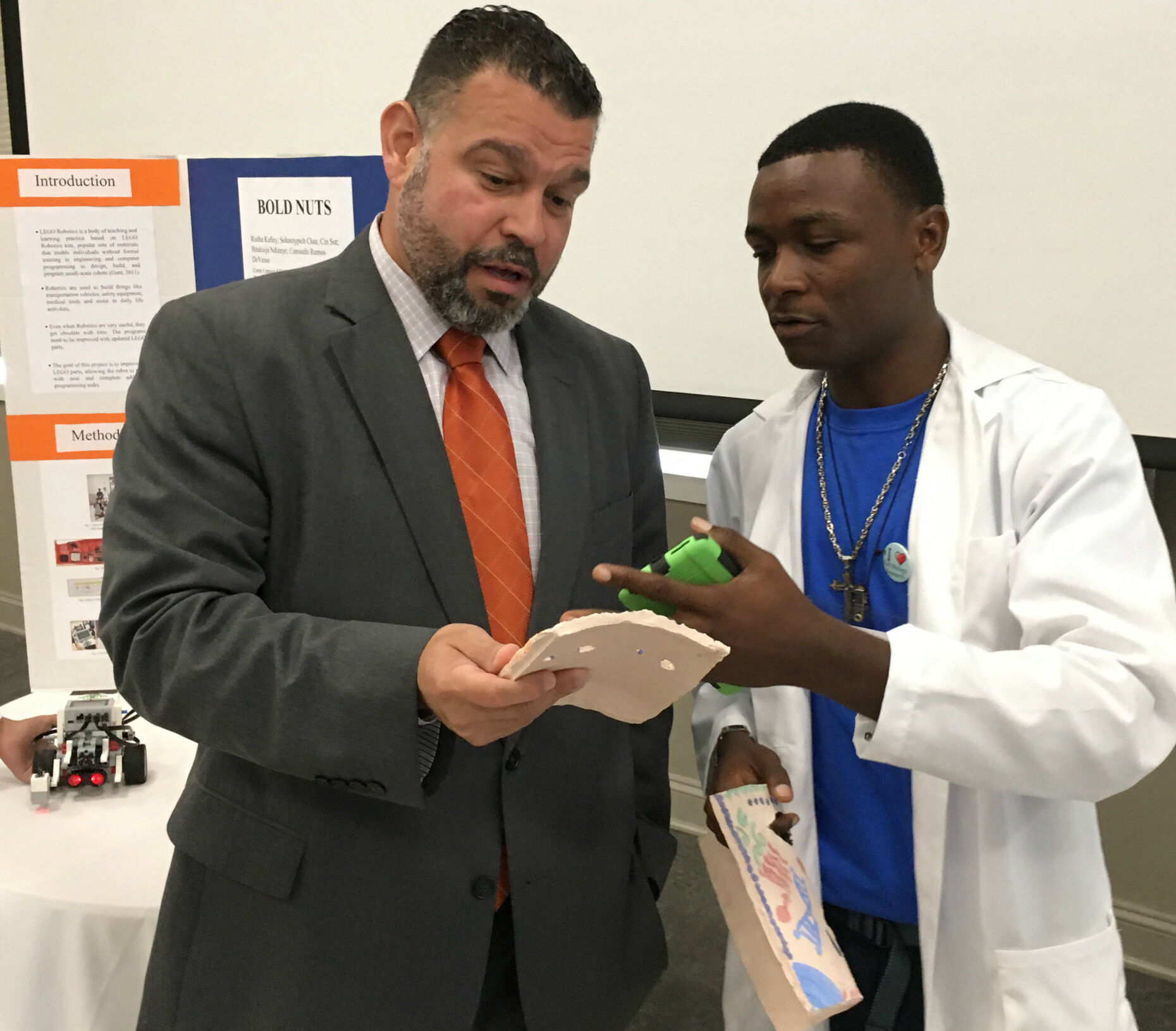 "Find something that you can see yourself doing for a good chunk of your life, something you are passionate about and can earn a living doing. Then you have the formula for building a career and serving your community."