Continue the Legacy
Diplomat Athletic Club (DAC)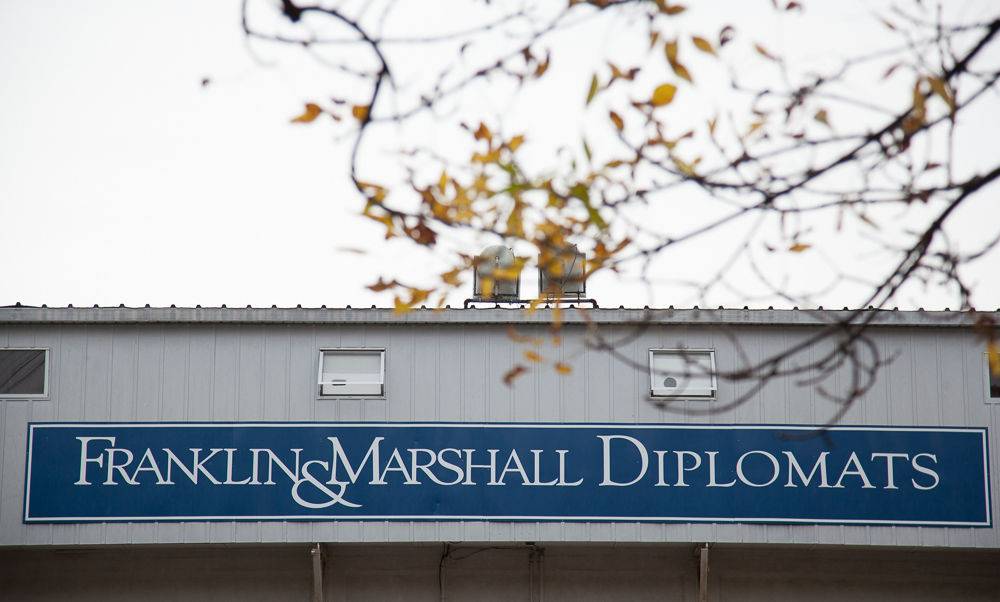 The Diplomat Athletic Club (DAC) was established by the Department of Athletics & Recreation and the Offices of Annual Giving and Alumni Relations to enhance the relationship between the College's athletic programs and its alumni and friends. DAC is also charged with increasing the level of financial support for the College's athletic programs.
When you make a gift to DAC
, you can contribute to a specific sport, split your gift among several programs or give to the Athletics Excellence Fund, which supports all of F&M athletics. When you give, 100% of your gift will go to the sport(s) you select.
DAC fosters excellence in F&M athletics by expanding opportunities for student-athletes to develop leadership skills, cultivating loyalty among student-athletes, alumni and friends and securing the financial support necessary for maintaining and enhancing the caliber of F&M's athletic programming. DAC supports student-athletes by sponsoring training trips, investing in new equipment and facilities, and creating an environment where the values of teamwork, determination and commitment to excellence continue to take precedence.
To learn more, contact Katie Crowe Wood, director of parent and athletic advancement at 717-358-4834 or
katie.wood@fandm.edu
.
Raise Our Game
F&M's annual campaign for Diplomat Athletics is your perfect opportunity to celebrate and support our hard-working student-athletes, coaches and more.
Thanks to the alumni, families, coaches, students, faculty, professional staff and friends of F&M, we successfully completed the 2023 Raise Our Game campaign. Together we raised more than $419,000 in support of Diplomat Athletics — and gifts are still arriving in support of our student-athletes and our teams.
Your support demonstrates to our student-athletes and our coaching staff that the entire F&M community stands behind them and cheers them on to greater success.
If you haven't yet made your gift or would like to increase your support for F&M's athletic programs, we encourage you to visit
go.fandm.edu/give
.
Wrestling Scholarships
The 2023-2024 season marks 100 years since the founding of Franklin & Marshall Wrestling, the College's only NCAA Division I sport. This historic moment arrives alongside a new opportunity for F&M: the ability to offer athletic scholarships for specific sports for the first time in more than 65 years.
Read More »
Support Diplomat Athletics
In an increasingly competitive world, today's Diplomats graduate exceptionally well-prepared to achieve success in whichever fields they choose. Student-athletes' experiences, whether in the pool or on the mat, field, court or track, play a large part in these preparations for future leadership. Support from alumni, parents and friends is vital to the success of these programs.
Support Athletics »