Reflection, transformation and cycles of life. 
Through wax, wood and discarded materials, this spring's exhibitions at Franklin & Marshall College's Phillips Museum of Art prompt viewers to rethink their surrounding environments.
"It's going to be really refreshing – a renewal," said Lindsay Marino, Phillips Museum director.
The museum's newest offerings navigate the prevailing themes of reflection, transformation and cycles of life. While each artist is distinct, "there's this common thread that goes through all three of the temporary exhibitions," Marino said.
Among the lineup is F&M's own Sandra Eula Lee, assistant professor of art. The multidisciplinary artist's exhibition titled "Slow Burn" explores links between urban and rural development and the effects it has on residents.
"She's building these beautiful sculptures out of discarded wires, bricks and wood. Taking these basic materials and adding a couple of elements here or there really transformed the look of them," Marino said.
Marino encourages faculty, staff, students and visitors to use the museum's galleries as spaces for both instruction and mindfulness.
Several immersive events are planned around the exhibitions, including a sculpture workshop with Lee, film screenings, live music performances and a honey tasting to correspond with artist Nancy Macko's "Fragile Bee" exhibit.
"We look for themes in exhibitions that would really help support the curriculum on campus. Our main goal is offering different perspectives and themes that would be appealing to students in all different departments," Marino said. 
The spring exhibitions at the Phillips Museum of Art are open Feb. 1 until April 28. The museum's hours are noon to 4 p.m. Tuesday-Sunday.
Rothman Gallery 
"Slow Burn," by Assistant Professor of Art Sandra Eula Lee, explores links between urban and rural development and the effects it has on residents. The multidisciplinary artist incorporates industrial materials collected from demolition and combines them with traditional handmade processes from domestic life, such as gardening, weaving, and cooking. 
"Her work is really reflective of the material and change in materials. She takes basic building materials – terracotta or brick or wood – and she alters it in some way using chemical processes, whether it's burning or adding other elements to it. It's that whole idea of a cycle of elements and changing of elements," Marino said.
Gibson Gallery 
"Rachel Rose: Lake Valley" is the newest loan through Art Bridges, a program made available by Crystal Bridges Museum of American Art. This unique video installation creates a work that inventively combines collage, found footage and repurposed materials.
Rose's installation begins when a rabbit-like pet is abandoned on a lonely day and leaves its family's home to explore an ethereal forest. The resulting film presents a transfixing storybook world that explores universal human fears and desires. 
Nancy Macko: "The Fragile Bee"
Dana Gallery
In the "Fragile Bee," artist Nancy Macko photographs the life cycle of bee-attracting flora to serve as a metaphor for our own brief lifespan. The work consists of four interconnected multidisciplinary and multimedia installations designed to inform the public about the plight of bees and raise awareness of our interdependent relationship with them.
"'Fragile Bee' has honeycomb walls that have a lot of mixed media. She uses wax for a lot of her pieces and her photography. It's totally different media, which is really neat in itself," Marino said. 
Angie Hohenadel: Local Artist Spotlight 
Nissley Gallery 
Angie Hohenadel will make her debut as the Phillip's local artist spotlight. Hohenadel is known for her ink drawings, gouache paintings and whimsical illustrations for the published children's book "SOAR." Hohenadel's work has been showcased in group and solo exhibitions across Pennsylvania. 
"Students can see an example of a local artist who has applied themselves toward illustration and has publications out," Marino said.
"We look for themes in exhibitions that would really help support the curriculum on campus."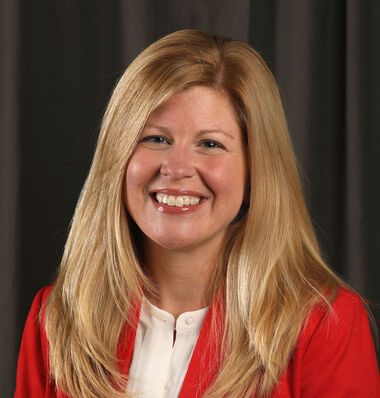 Meet-the-Artist Events and More
Dana Gallery - Nancy Macko: "The Fragile Bee"
Virtual Opening Reception & Gallery Talk, Jan. 27, 5 p.m., Dana Gallery 

Film Screening: "My Garden of a Thousand Bees" and honey tasting, Feb. 23, 5 p.m., Winter Visual Arts Center, Colleen Ross Weis '85 and Martin Laiks Cinema
Gibson Gallery - Rachel Rose: "Lake Valley"
Opening Reception & Virtual Gallery Talk, Feb. 9, 5 p.m., Gibson Gallery

Writing Workshop with the Alumni Writers House, March 7, 5 p.m, Gibson Gallery

Film Screening & Critique, April 5, 5 p.m., Gibson Gallery
Rothman Gallery - Sandra Eula Lee: "Slow Burn"
Opening Reception & Gallery Talk, March 3, 5 p.m., Rothman Gallery

Workshop: Transforming Everyday Objects. April 20, 3 p.m., Winter Visual Arts Center, Sculpture Studio
Nissley Gallery - Angie Hohenadel
Noon in the Nissley, Feb. 16, March 9, and April 13, noon, Nissley Gallery (During mini-tours, museum staff and guest speakers highlight objects from the permanent collection and the Local Artist Spotlight)

Connecting with Art through Music with the F&M Symphonic Wind Ensemble, March 22, 5 p.m., Nissley Gallery

Jazz Night at the Phillips, April 1, April 26, 7 p.m., Nissley Gallery

Local Artist Spotlight  Reception & Gallery Talk, April 14, 5 p.m., Nissley Gallery