Students share their experience coordinating several events on campus for The WorldWide Teach-In on Climate and Justice.

On March 30, Franklin & Marshall College joined more than 300 colleges, universities and organizations in more than 50 countries for The WorldWide Teach-In on Climate and Justice, a one-day global climate education initiative.
Students in Assistant Professor of Environmental Studies Eve Bratman's senior seminar course, "Environmental Challenges and Opportunities," organized six hours of panels for this event, during which community members, F&M faculty, and alumni discussed the issue of climate justice. They also hosted environmental activist, professor, and author, Sarah Jaquette Ray, who spoke about "Climate Anxiety: How to Keep Your Cool on a Warming Planet" at F&M's Common Hour March 31. 
"Going into this capstone class, I didn't know that this would be something I would be working on, but I've enjoyed the process of organizing something outside the classroom," said Patrick Culcasi, a senior earth and environment and American studies joint major.
He and classmate Emily Mansfield, a senior environmental studies and animal behavior double major, said they enjoyed learning the ins and outs of event planning as they helped determine panel themes and topics and reached out to potential speakers.
"There are so many different pieces to put together, from booking the room, to getting participants, advertising, and finding sponsors and attendees," Mansfield said. 
Bratman said that skill-building was a key reason why she enlisted the aid of her students.
"Students are gaining incredible skills as organizers in addition to being able to share their own knowledge as they've planned this event," she said. 
The professor said the WorldWide Teach-In was perfectly matched to her course and her goal of encouraging students to understand both the complexities of environmental problems and to begin feeling empowered to take action and address them. 
"Being part of a worldwide event does just that—fundamentally helping students to engage on a level that is both locally and globally connected at the same time, while not shying away from tackling some of the most challenging issues of our time," she said.  
The students credited their professors and their peers for helping them successfully undertake this new experience.
"At F&M, all of the professors have close relationships with their students and are always willing to go above and beyond for their benefit," Mansfield said. "I was able to reach out to past professors and advisers to participate on the panels, and they were all so eager to be a part of this amazing event."
Bratman said this was her first time coordinating a teach-in, but she hopes to do it again after seeing the versatile skills and lessons it provided to her students.
"For seniors especially, this event offered an opportunity to put into practice a number of practical professional skills—including effective team collaboration, communications, event organizing, social media, and curation of thematic discussions," she said.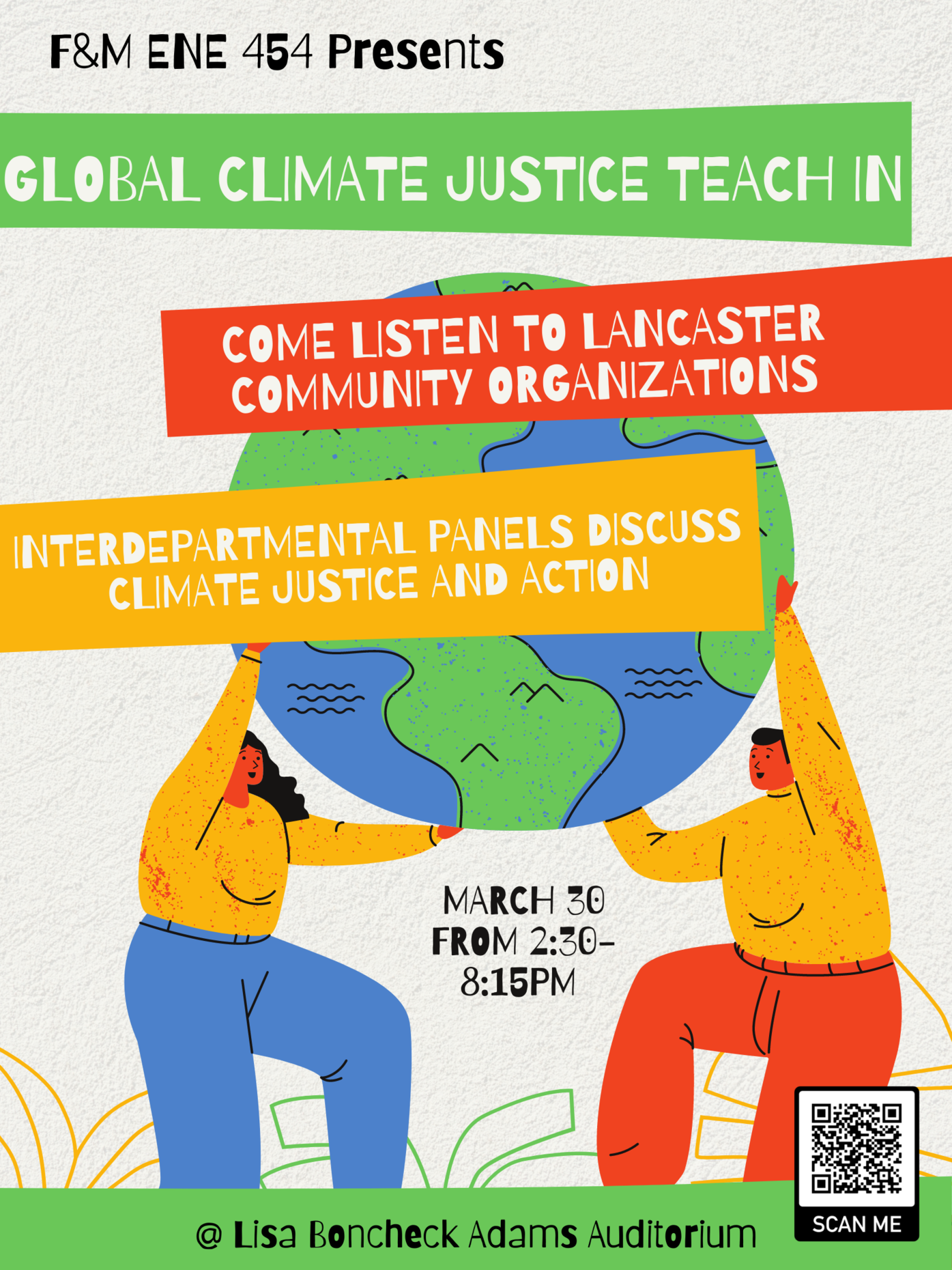 Hands-on opportunities like Culcasi and Mansfield enjoyed are the norm at F&M. When it comes to academics, F&M students don't get their feet wet—they dive right into their pursuits and enjoy a fully immersive educational experience unique to them. 
Explore Academics at F&M