In summer 2020, Franklin & Marshall senior Rokhaya Ba was issued a passport for the very first time. 
The New Yorker had dreams of visiting her parent's home country, Senegal, to help address the health inequities she grew up hearing about. 
In June, that dream became reality. The public health major interned in Dakar and surrounding areas until August with the Ministère de la santé et de l'action sociale (Ministry of Health and Social Action).
The opportunity was made possible with summer funding from the F&M Office of Student and Post-Graduate Development (OSPGD).
"I talked to my adviser (Assistant Professor of Sociology and Public Health Emily Marshall) to figure out how I can immerse some of my academic learning to make sure that I'm getting the most out of this trip," said Ba, who stayed with family in Senegal.
Ba spent her days traveling to various "depots," satellite health care clinics in remote areas.
"The depots are a bit far from the people they are servicing. A lot of these people need to walk a long distance or they need to take a car to come to the health clinic. If there's not a depot located in the area, they choose one person in the village who they'll give information to. They'll train them; they'll give them medicine and they will remain in contact to document any changes in the community's health," Ba said.
For example, a village representative is trained to identify signs of malaria and distribute appropriate medication. These representatives help bridge crucial location and language barriers.
Speaking of language, Ba is putting her French minor to practice. She also has learned Wolof, the native language in Senegal. 
"I do want to highlight that there is also beauty within my home country. Senegal is known among West Africa for their hospitality and amazing food, which I truly can attest to. Although my ability to speak our native language is minimal, people were happy to teach me," Ba said.
The intersection of public health, sociology and language will serve Ba well as she pursues post-graduate studies.
"It's one thing to read something in the textbook. And it's another thing to be in that area, to see what the people are dealing with and attempt to help them," she said.
Ba is contemplating joining the Peace Corps "to really put to work and practice what I've been doing in the classroom."
But before she applies, another interest has come into play: international relations. 
Prior to Ba's time in Senegal, "I didn't realize how much international relations played a role in health care around the world."
She's concerned that international aid to Africa carries a "white savior complex." Many of these initiatives provide immediate aid, but don't necessarily address long-term health inequity and can even undermine a country's autonomy, she said. 
"It's just worrisome at times when so many people have their hands in African nations in general," she said. 
"Now, I think what I want to do is not only take a deeper dive into how organizations or nonprofit organizations operate, but look at public relations and the history of when [African] countries were first developing," she said. 
Senegal, it seems, is the first of many stamps on Ba's passport. 
In the video below, F&M senior Rokhaya Ba walks us through her day as a public health intern in Senegal.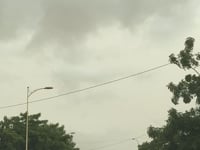 "It's one thing to read something in the textbook. And it's another thing to be in that area, see what the people are dealing with."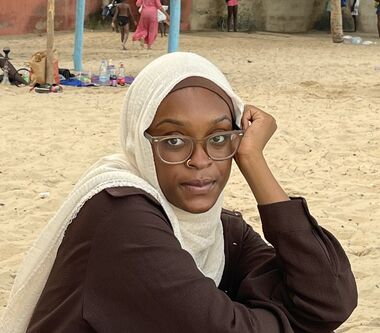 This summer, 40 F&M students embarked on summer experiences supported by donor funding awarded through the Office of Student and Post-Graduate Development (OSPGD). 
Meet the Students