Fall exhibitions at Franklin & Marshall College's Phillips Museum of Art offer visitors a multicultural perspective.
After the U.S. eased travel restrictions to Cuba in the late 1990s, art collector and philanthropist Madeleine Plonsker frequented Havana to explore the capital city's thriving art scene. Focused on photography from 1990 to 2013, her collection, "The Light in Cuban Eyes," explores Cuba's "Período especial en tiempos de paz," or "Special Period in the Time of Peace." This tumultuous era resulted from the former Soviet Union's withdrawal of financial support.
"You don't see this combination of Cuban artists together often," said Lindsay Marino, Director of the Phillips Museum of Art. She noted that F&M is the last college to display the exhibit before it is moved permanently to the Houston Museum of Fine Arts. 
"It really runs the gamut of cultural identity, social aspects, and economic impacts of when the Soviet Union left," she said.
Also among the Phillips fall lineup is Padmini Mongia, F&M professor of English, who completed a residency at the Winter Visual Arts Center in spring 2022.
Mongia's work explores the tools and techniques of Thuluth (Arabic script) calligraphy and the form of the mandala.
"Mandalas have long been a part of my visual makeup as a result of my locations in India, starting from my early childhood. Mandala means circle in Sanskrit. Years spent in Dharamsala (where the Dalai Lama settled after escaping Tibet in 1959) led to exposure to Tibetan art forms, such as the thangka, one of which has hung in my family's living room all my life," Mongia said. 
Visitors to the Nissley can also expect a refreshed collection including work from renowned artists such as Al Loving and Keith Haring. 
"I really try to give a different slice of what we have in the permanent collection, just to give students an idea of what else they could research. The museum is here for them. This is accessible all of the time for them to do scholarly and independent studies," Marino said. 
The fall exhibitions at the Phillips Museum of Art opened Sept. 6 and will run through Dec. 9.  The museum's hours are noon to 4 p.m. Tuesday through Sunday.
Local Artist Spotlight: Padmini Mongia
Nissley Gallery
Mongia explores links between word and image. After learning the art of Thuluth calligraphy, she became conscious of guiding each angle and length of a letter. In preparation for the residency, she also studied Jungian individuation to learn about the mandala in a formal way. 
Mongia began making small mandalas using calligraphic tools (walnut ink and bamboo pens) and household objects (coasters, tins). Her experimentation with the tools and techniques of Thuluth calligraphy and the mandala came together during the residency and resulted in the work on view.
Rothman & Gibson Galleries
F&M faculty, staff, and emeriti from the Department of Art, Art History, and Film join forces for the biennial exhibition, "Resurgence." 
Each of the 12 artists was invited to present new work in a variety of media from drawing, painting and printmaking to sculpture, photography, and film. This exhibition celebrates F&M artists and provides an opportunity for the greater Lancaster community to preview the work of artists who dedicate their time, scholarship and talents to the College.
Artists in the exhibition include Caitlyn Bishop, Kevin Brady, Linda Cunningham, Carol Hickey, John Holmgren, Bill Hutson, Rick Kent, Magnolia Laurie, JunCheng Liu, Virginia Maksymowicz, Jeremy Moss, and Jason Thompson. 
Nissley Gallery
The Phillips staff recently refreshed the selections of its permanent collection in the Nissley Gallery. Much of the artwork on display is making its "vault debut" or is a new gift to the College. 
The museum's permanent collection gallery is named in honor of F&M alumnus Thomas W. Nissley '55 and his wife, Emily Baldwin Nissley, who together generously provided funding for its care and programming. The exhibition is a broad sampling from the museum's core collections and includes indigienous material culture, regionally created furniture, fiber arts and crafts, paintings, sculptures, works on paper and glass arts. Highlights include works by renowned artists such as Luigi Rist, Aharon Bezalel, Nanette Carter, Al Loving and Keith Haring. 
"The museum is here for [students]. This is accessible all of the time for them to do scholarly and independent studies."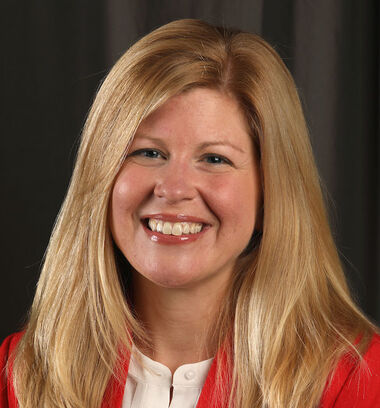 Meet-the-Artist Events and More
Dana Gallery - "The Light in Cuban Eyes" Selections from The Madeleine P. Plonsker Collection of Contemporary Cuban Photography
Workshop with the Writers House, Oct. 13, 4:30 p.m., Dana Gallery

Virtual Artist Talk, TBD (check PMA website for latest details)
Rothman & Gibson Galleries - "Resurgence" 
Opening Reception & Gallery Talk, Oct. 4, 5 p.m., Rothman Gallery

Printmaking Workshop with Professor John Holmgren, Nov. 3, 3 p.m., Winter Visual Arts Center printmaking studio 
Nissley Gallery - Selections from the Permanent Collection
Jazz Night at the Phillips, Oct. 27 and Nov 29, 7 p.m., Nissley Gallery

Meditation and Coloring Session led by the F&M Mindfulness Committee, Nov. 8, 5 p.m. Nissley Gallery