Six Franklin & Marshall College students, using decades old data, are searching the sky for elusive pulsars, which spin as much as 100 times per second while sending pulsed radio signals.
"We're hoping to find at least one, perhaps one that was missed in a previous search of the data," said Fronefield Crawford, the Charles A. Dana Professor of Physics and Astronomy. "These are not individual projects, but students are working as a team to look for pulsars in data."
The three teams, each with a senior student leading a junior student, include additional students from Vanderbilt University (three) and Oberlin College (two). They are searching through data that the Parkes Radio Telescope in Australia collected in the 1990s. 
"Part of the purpose of this is not only to do some science, but also develop some leadership skills for the team leaders, plus teamwork skills, and presentation skills for all of the students—so-called soft skills in addition to the hard, technical skills," Crawford said.
Students also present their own research findings to other student groups in large monthly teleconferences as part of the international NANOGrav Consortium, which explores the "low-frequency gravitational wave universe" through radio pulsar timing.
Through the consortium's NANOGrav Student Teams of Astrophysics Researchers (NANOStars) program, the students meet weekly with updates on their progress and results. Crawford manages the NANOStars program for the entire NANOGrav consortium.
"The overall goal is to detect low-frequency gravitational waves, ripples in the fabric of space-time, using pulsar timing," said senior astrophysics major Mia Gironda, one of the team leaders.   
From Chatham, N.J., Gironda said her team has "reprocessed the raw data from the entire survey with the intention of using newer software available to detect pulsars that might have previously been missed."
"Being a team leader for NANOStars has been one of the most rewarding leadership positions I've held during my time at F&M."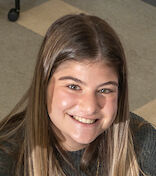 Sophomore Mckenzie Golden, from the same New Jersey town as her team leader, said her team "is essentially performing a recheck" of results produced from 43,000 separate telescope observations, each one evaluated by a NANOStars team member.
"Each observation contains between three to sometimes 50 or 60 potential pulsar candidates, and each candidate, which is shown as a plot, has to be opened and visually confirmed as a real signal (a pulsar) or RFI (radio frequency interference)," Golden said.   
When the first survey on this data was done in the 1990s, scientists found about 150 pulsars, cosmic lighthouses that send signals intermittently. Using the latest software, the student teams are hopeful about their success in discovering one or more candidates.
"The more modern software is better at picking out weak signals that are present in the data and is better at identifying and removing the effects of radio interference in the data. Weak signals might be present that could be coming from pulsars that may have been missed in the processing that was done 25 years ago," Crawford said. 
"Actually researching these astronomical phenomena has been such an incredible experience. It is a testament to the unbelievable undergraduate opportunities that are right at your fingertips at F&M."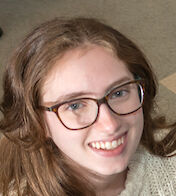 F&M has long been part of NANOStars, which Gironda, who joined as a sophomore, considers "a great introduction to the research process" that new students may find daunting. 
"Being a team leader for NANOStars has been one of the most rewarding leadership positions I've held during my time at F&M," she said.
Gironda's responsibilities include teaching new student-members about pulsars and candidate ranking, and preparing them for making presentations. 
Golden, who considered her pursuit as an astrophysics major a "pipe dream" before she arrived at F&M, worked with Crawford last summer on researching fast radio bursts that resulted in her as a co-author of a published paper.
"Actually researching these astronomical phenomena has been such an incredible experience," she said. "It is a testament to the unbelievable undergraduate opportunities that are right at your fingertips at F&M—I have already had a chance to put my name amongst the stars after just one year. It fills me completely with hope and fulfillment and pride."