Which movies and podcasts do Franklin & Marshall College faculty and staff turn to when it's time to unwind? Students begin spring break today, so we sought recommendations for the best media during downtime. Check out top picks from familiar faces at F&M, including several of this semester's featured Common Hour speakers.  
Dan Ardia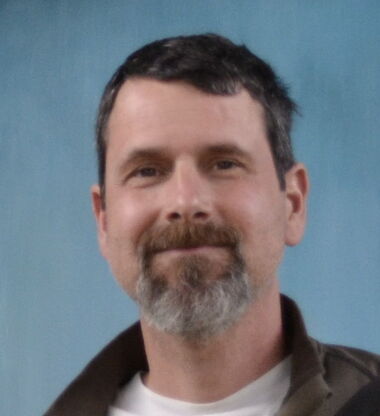 Movie: Fantastic Mr. Fox (2009, 20th Century Studios) 
From the producer: Devil-may-care Mr. Fox quits chicken-thieving to start a family with Mrs. Fox, but 12 years later, he leaves his columnist job to rob poultry from three mean farmers who devise a plan to trap Fox and others in the burrowing animal community. With his friends and neighbors, Fox saves his animal community and beats the farmers at their own game.
Dan says: "Beautiful stop-motion animation with a heartwarming story and a great soundtrack. Animation isn't just for kids; trust me and indulge."
David Bazow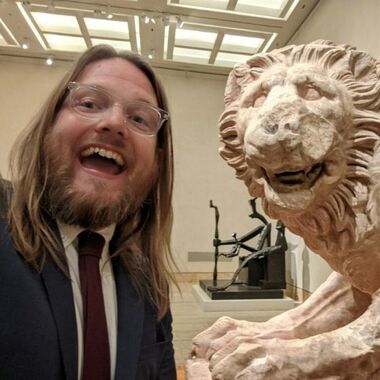 From the producer: A weekly interview show hosted by hip-hop legend Talib Kweli. The show features big-name guests exploring hip-hop, culture, and politics.
David says: "Talib Kweli has intimate conversations with his peers that detail the ins and outs of their experiences in activism and the entertainment industries. As a music nerd myself, I enjoy hearing about artists' ways into the industry, and how they've navigated the ever-changing landscape of the music business. But, as a person always striving to impact my community, it's amazing to hear the paths activists have taken, as well as how they were able to build movements to make lasting change for their communities." 
Evan Birch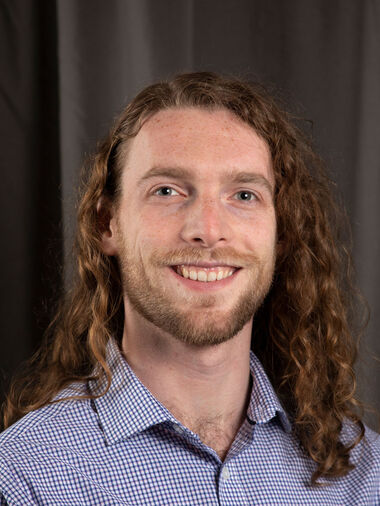 From the producer: A storytelling podcast and occasional radio segment created and produced by Nate DiMeo (former artist in residence at the Metropolitan Museum of Art) in 2008. 
Evan says: "With every episode running between five and 20 minutes, this non-serialized podcast on wonderful, weird and wholesome stories from our past is easily digestible and is sure to tug on your heartstrings. Two of my favorite episodes are episode 127 (No Summer) and episode 135 (Revolutions)."
Sandra Eula Lee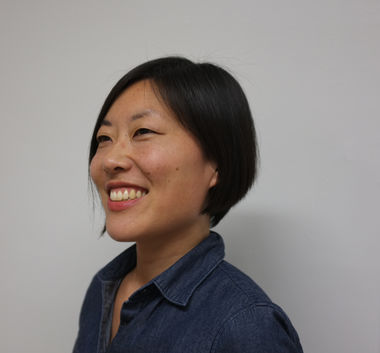 From the producer: Presented by art historian and curator Katy Hessel, The Great Women Artists Podcast interviews artists on their career, or curators, writers, or general art lovers, on the female artist who means the most to them. Katy is also the presenter of Dior Talks. 
Sandra says: "People want to think the arts field has reached greater parity than it actually has. Katy Hessel's incredibly entertaining interviews shed light on influential artists left out from the canon, and inspiring talks with artists today. This living archive of rebellious and intimate stories shows intersections between life and art, across class and culture. Katy Hessel is so passionate in her curiosity and need to uncover these stories – I listen to them in the studio, very addictive!"
(For eye-opening facts about gender representation in the arts, visit the homepage of the National Museum of Women in the Arts).  
Amy Faust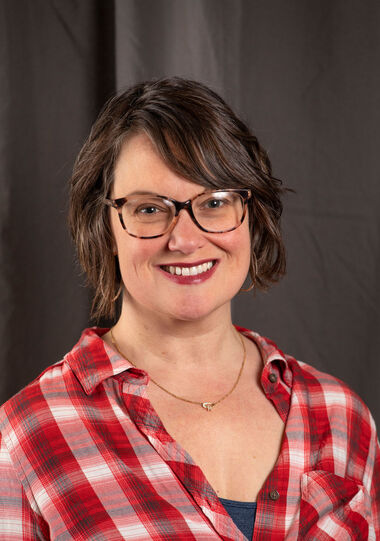 From the producer: The Cold War, Prohibition, the Gold Rush, the Space Race. Every part of your life – the words you speak, the ideas you share – can be traced to our history, but how well do you really know the stories that made America? 
Amy says: "The podcast has dozens of seasons that tell the story of specific historical events. It's a combination of narration and dramatic retellings and the stories are captivating. I've learned so much about history I thought I knew, but had no idea about. My favorite one is about piracy – who knew the eye patch was actually a way for sailors to keep one pupil dilated so they could see better in the dark with that eye? The episodes are an easy listen, so it's a good podcast to have on when you're working on a project." 
Gretchel Hathaway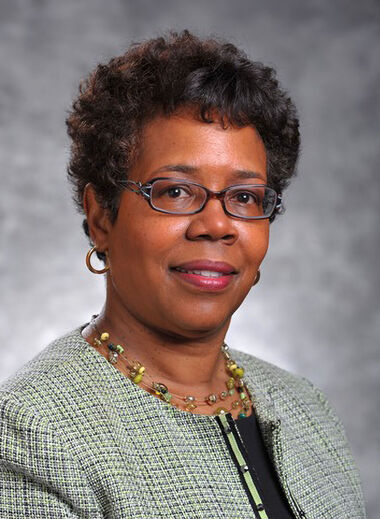 From the producer: Chuck D from Public Enemy explores hip-hop's political awakening over the last 50 years.
Gretchel says: "In four episodes, this truly shows how the brilliant musical culture of hip-hop, based around social events and social justice, impacted the history of many nations."
From the producer: Marvel Studios' Black Panther follows T'Challa who, after the death of his father, the King of Wakanda, returns home to the isolated, technologically advanced African nation to succeed to the throne and take his rightful place as king. 
Gretchel says: "When you watch these movies back-to-back, you will see how brilliantly the second movie, Wakanda Forever, picked up on the nuances of the original Black Panther and weaved the themes through the movies."
From the producer: Henry Louis Gates Jr. has explored the ancestry of dozens of influential people from diverse backgrounds, taking millions of viewers deep into the past to reveal the connections that bind us all.
Gretchel says: "You will have a better understanding around the concept of race being a social construct. You will also see the impact of finding one's roots and ancestry has on famous and popular individuals." 
Courtnee Jordan-Cox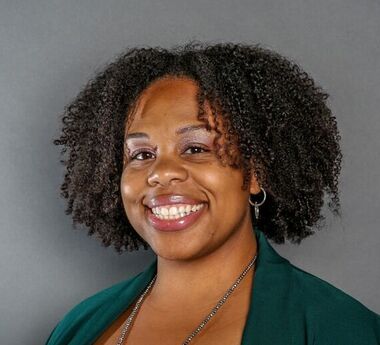 Movie: Clueless (1995, Paramount Movies) 
From the producer: Jane Austen might never have imagined that her 1816 novel, "Emma," could be turned into a fresh and satirical look at ultra-rich teenagers in a Beverly Hills high school.
Courtnee says: "Having grown up in California, I enjoy the satire. I also think it is such a cool snapshot in time, from the clothing to the catch-phrases and cultural references. It's like a '90s version of Mean Girls." 
M. Alison Kibler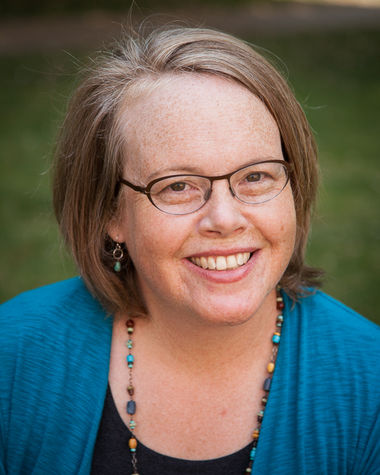 Podcast: This Land, by Rebecca Nagle 
From the producer: How a string of custody battles over Native children became a federal lawsuit that threatens everything from tribal sovereignty to civil rights.
Alison says: "Each season focuses on the backstory of a Supreme Court case related to Native American rights. This season is about a case involving the Indian Child Welfare Act. The Court has heard the case, but has not ye 
Amelia Rauser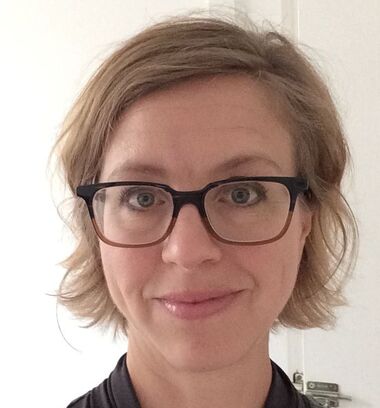 From the producer: Two lifelong friends find themselves at an impasse when one abruptly ends their relationship, with alarming consequences for both of them.
Amelia says: "It's got everything you might want for St. Patrick's Day: an Irish island in the 1920s, eccentric characters with unexplained grudges and affections, excellent wool sweaters, humor, drama, pathos and surprise. Drop everything and watch it!"
Adeem Suhail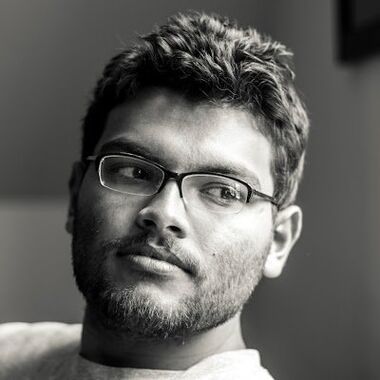 Movie: Farha (2021, Picture Tree International)
From the producer: Farha is a 14-year-old girl who lives in a small village in Palestine in 1948. Girls her age are traditionally married off or spoken for, yet Farha wants to continue her education despite traditions and the restrictions on schooling in her village for boys only. 
Adeem says: "It's at once devastatingly beautiful and claustrophobically unsettling in the ways in which it filters the brutality of settler-colonial violence through the eyes of a young girl, challenging the audience constantly to rethink how our silent witnessing reveals our complicity in the sustenance and intensification of such projects."
Podcast: Bad Faith, by Briahnna Joy Gray
From the producer: Bad Faith is two shows in one: a panel show about politics and pop culture with a rotating cast of performers and politicians, artists and activists, writers and radicals; and a two-way podcast where two people from two very different parts of the left make the case for one less terrible world. 
Adeem says: Former lawyer and former Bernie Sanders' communications and media manager Briahnna Joy Gray is a refreshing ray of historically informed, incisively thoughtful and profoundly empathetic sunshine amidst the morass of USian political media commentariat. She curates important conversations, twice a week, that really hone in on our (USian) place and role in the world today.