The Lasting Value
of an F&M Education
F&M's approach to student and post-graduate success is distinctive and impactful because it engages students on Day 1 of their first year. Here's how it works: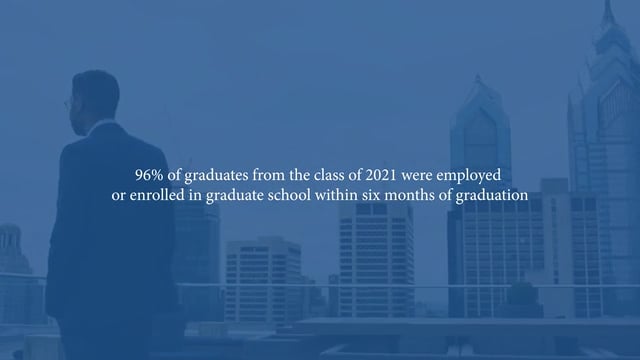 How does your F&M degree maximize your ability to excel within six months of graduating? Let's connect the dots and explore the numbers—as well as how your choice of a major creates pathways to careers you may have never imagined.
explore interactive dashboard
Explore. Experience. Succeed.
F&M is a partner in your success on Day 1 of your first year on campus and is there for you in the months, years and decades beyond, as well. Explore how we engage with students across all four class years—and discover how that commitment helps you land jobs in leading industries and gain admission to high-demand graduate and professional programs around the world.
True to our mission, the Office of Student & Post-Graduate Development at F&M engages students across all class years. Learn how you can benefit—whether as a first-year or senior on the cusp of graduating—from our more than 200 programs and activities designed to launch.
See what we offer
Are you ready to follow a career path right out of college? Or do you think you might opt to pursue a graduate degree or advanced degree in business, law, or medicine? No matter your choice, our team of advisers has you covered. Learn how we help you stick the landing after F&M.
Read more
Student & Young
Graduate Success Stories
An undergraduate Franklin & Marshall experience develops and challenges you intellectually and experientially. You will discover your academic interests, clarify your career aspirations, and create paths to success and meaningful impact beyond F&M as you draw from your individual experiences.
Thu Do '21 works as a software engineer at Snapchat, but it was through mobile security research at F&M that the recent grad feels she learned essential skills for the workplace.
Read More