F&M Grads Get Ready to Launch
When it comes to opportunity, don't ask yourself 'Why?'
Instead, "Ask yourself 'What?'" said Jacob Bleacher, a 2000 Franklin & Marshall College alumnus, addressing Class of 2023 graduates at their May 13 Commencement.
"What can I do with this opportunity?" asked Bleacher, chief exploration scientist in NASA's Exploration Systems Development Mission Directorate.
Like many of the 518 graduates sitting before him in the Alumni Sports & Fitness Center, Bleacher entered his first year at F&M full of uncertainty. But with faculty guidance — and a knack for recalibrating both opportunity and lunar equipment – he transformed a degree in geology into a pivotal role at NASA.
"Land on your moon, whatever that means to you," Bleacher said.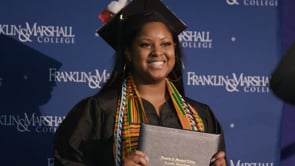 Highlights of the ceremony included remarks from honorary degree recipients Carlos Graupera and Kathleen E. Harring '80, Henry S. Williamson Medalist Nadezhda Ivanova, and Class of 2023 president Tracy Lin.
F&M President Barbara Altmann likened the graduating cohort's journey to that of the lotus — a rare and resilient flower that must grow through muddy waters to bloom.
"You have flourished, dear graduates, and you will continue to flourish — not despite all the turmoil, but at least in part because of the turmoil," she said, recalling the pandemic that clouded many of the graduates' first full year on campus.
With the traditional passing of the torch, cheers erupted as students turned tassels to signify the close of their undergraduate chapters.
"What I see before me here is nothing less than a whole field of lotus flowers, strengthened and beautified by the lived experience that led you here today," Altmann said.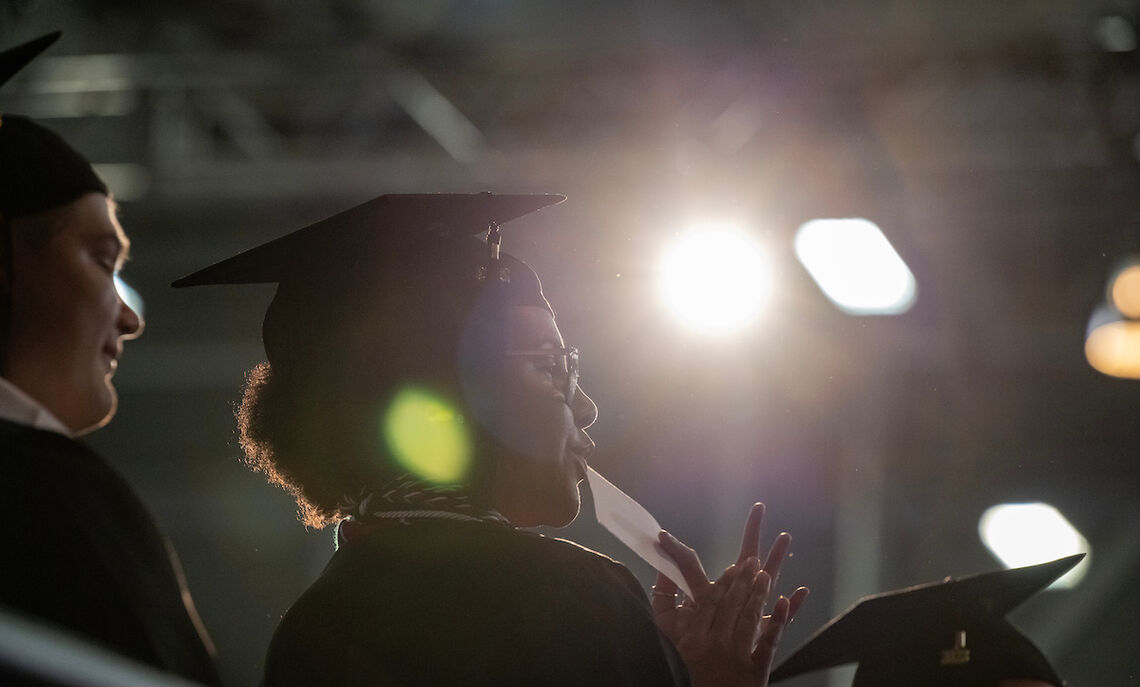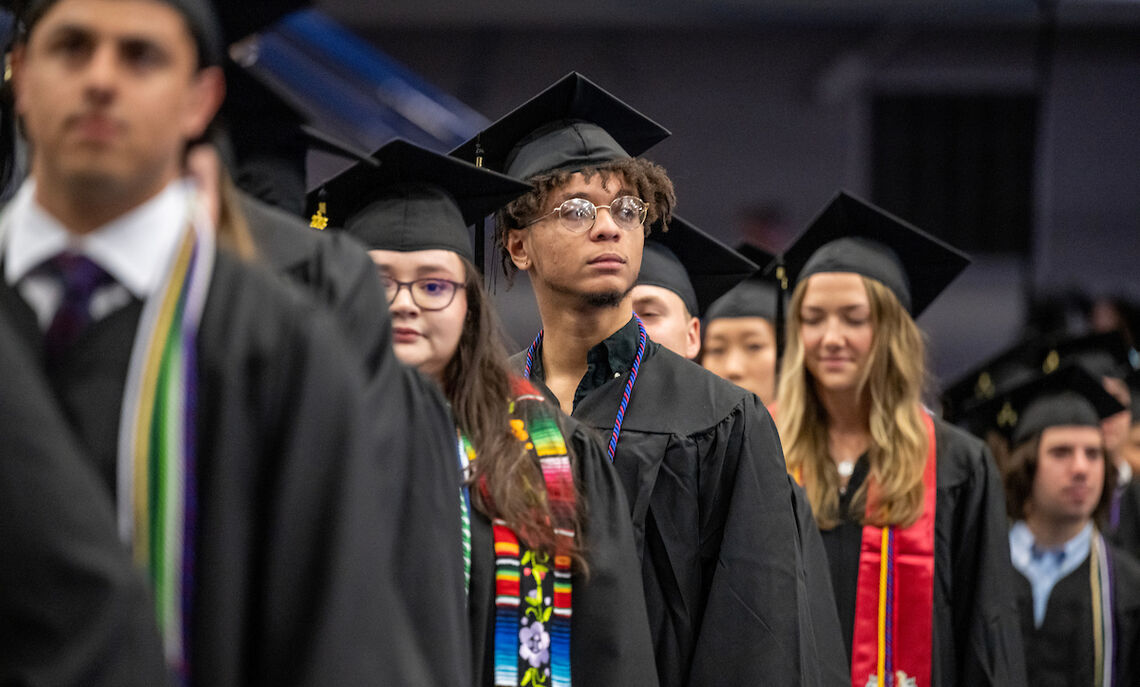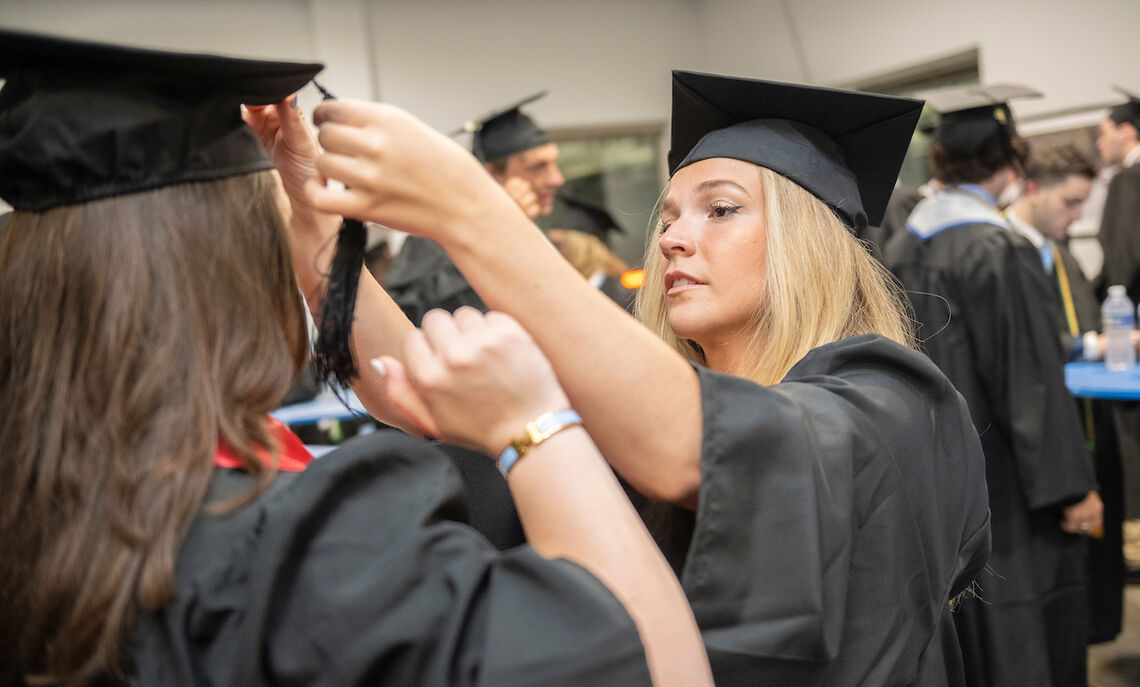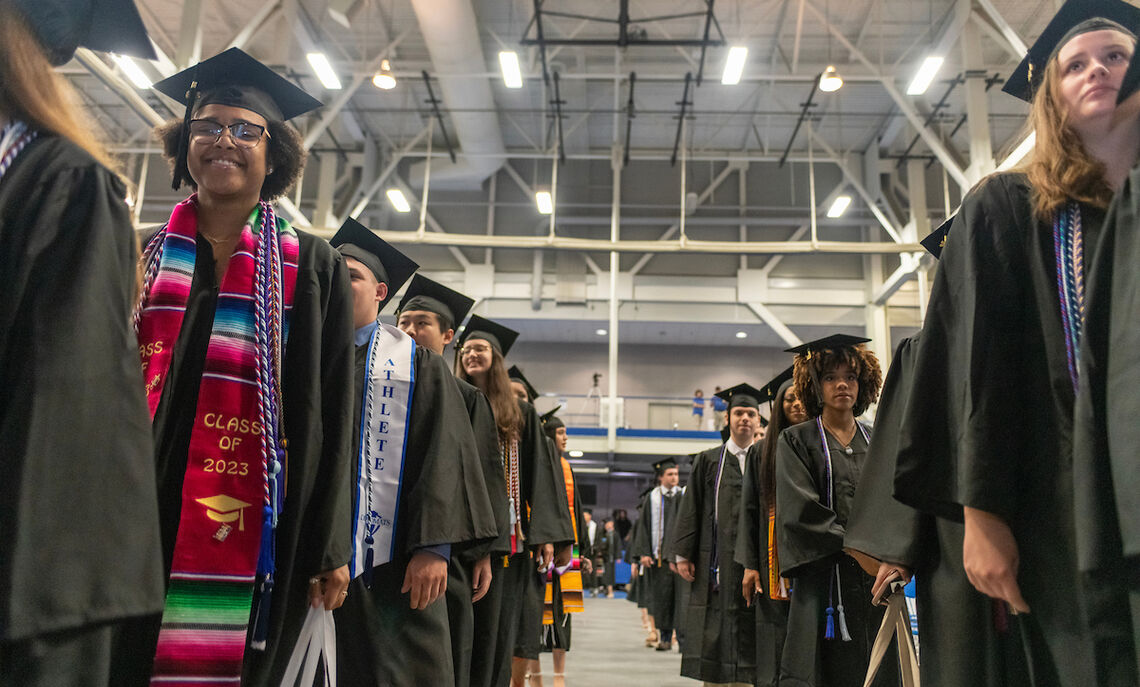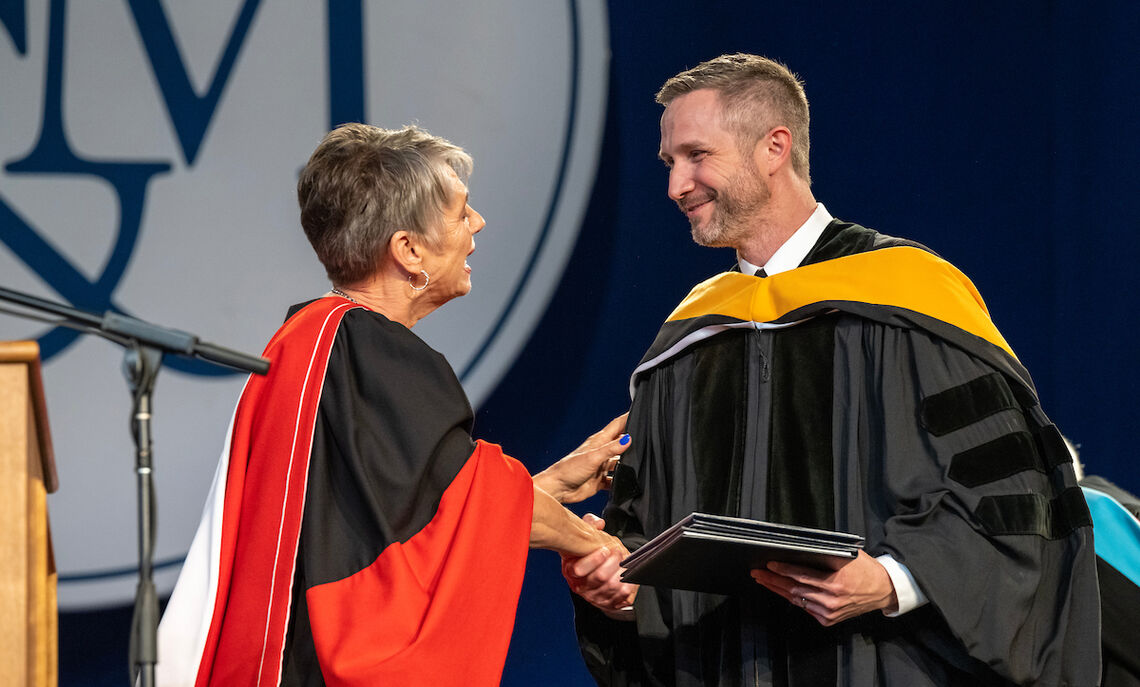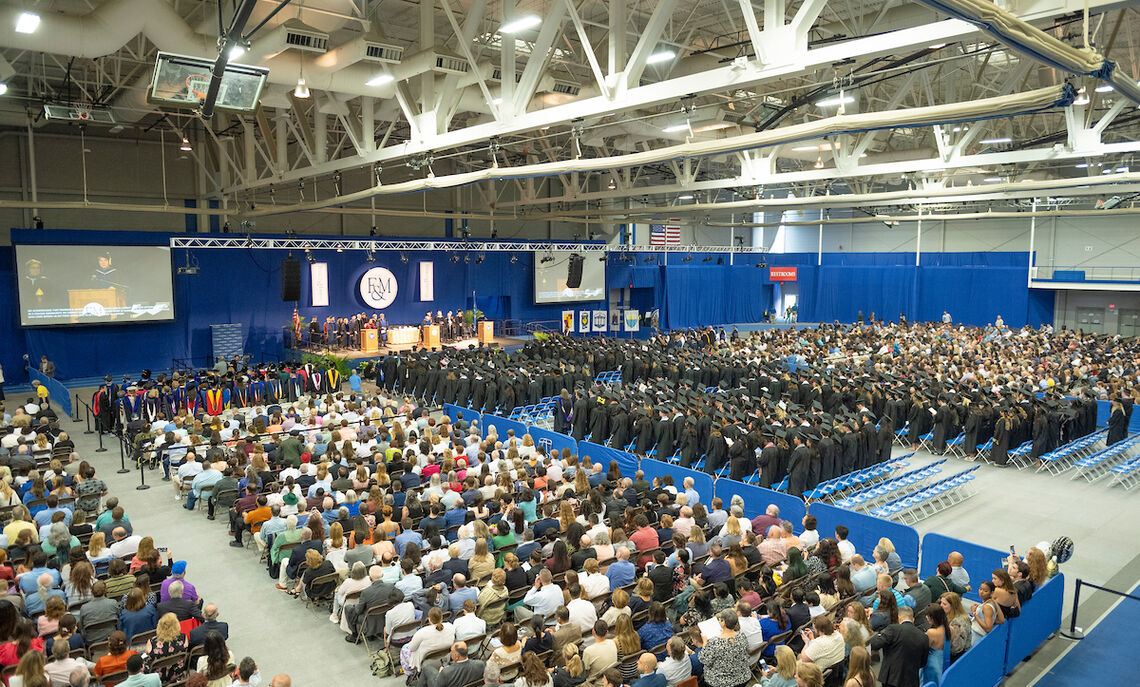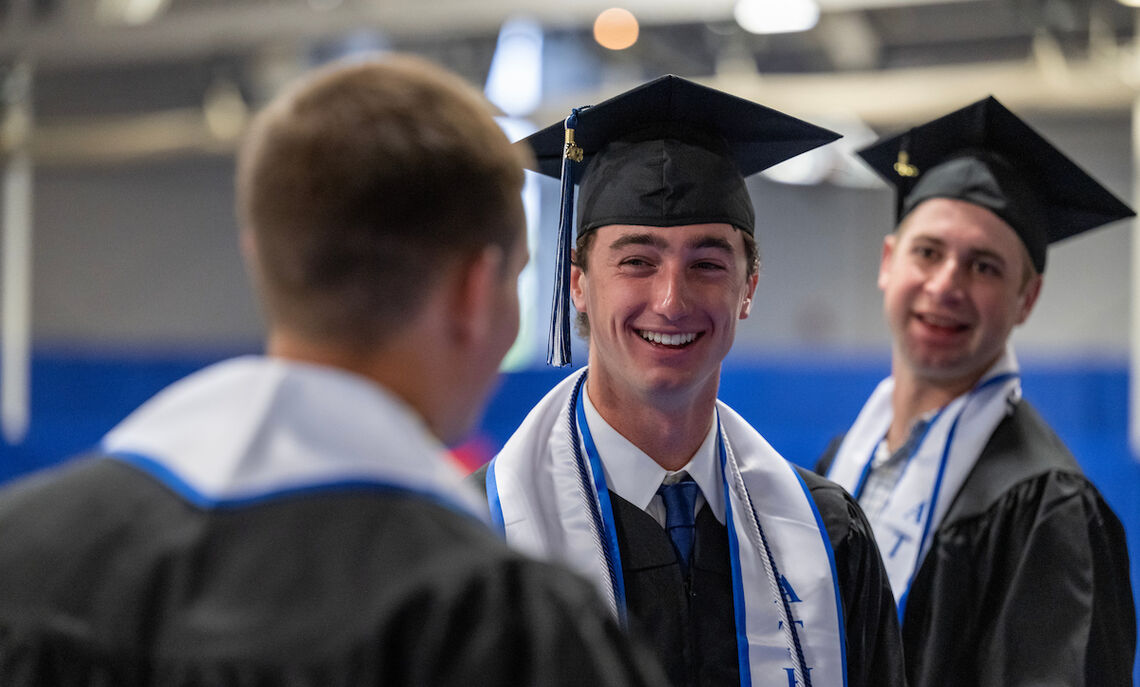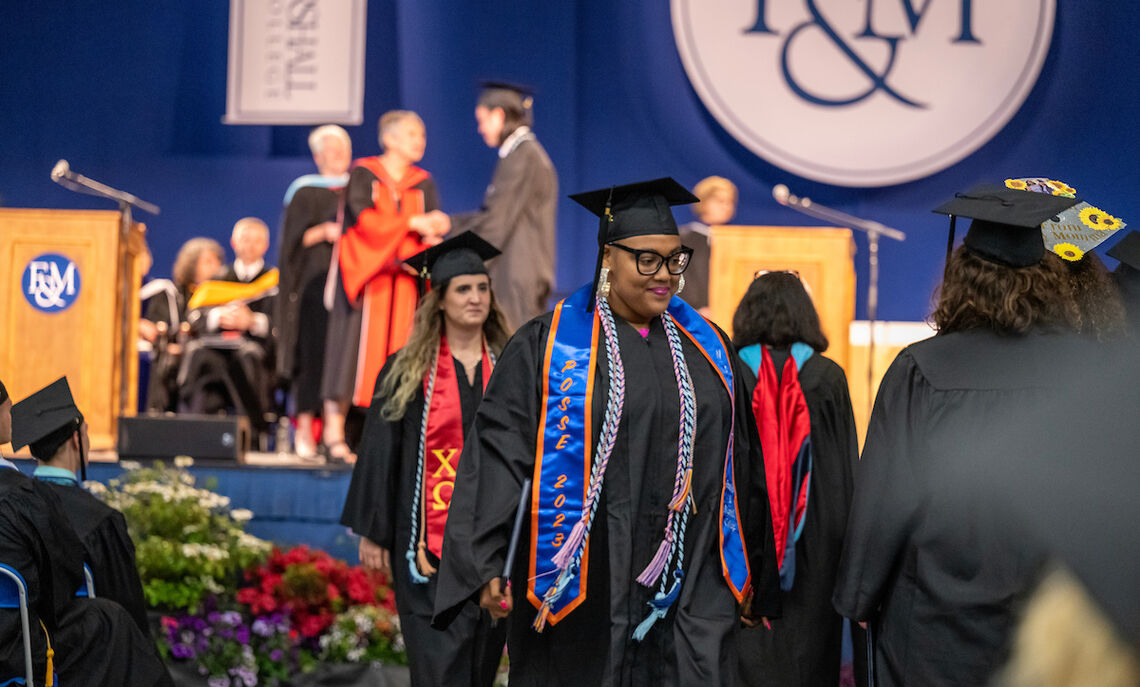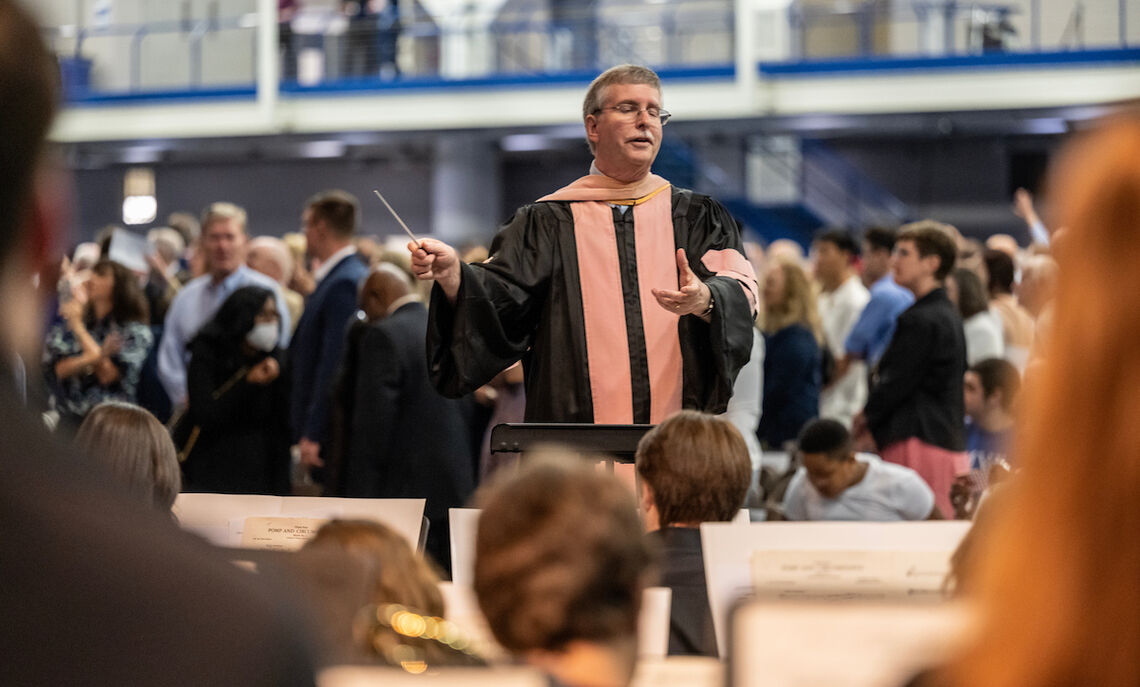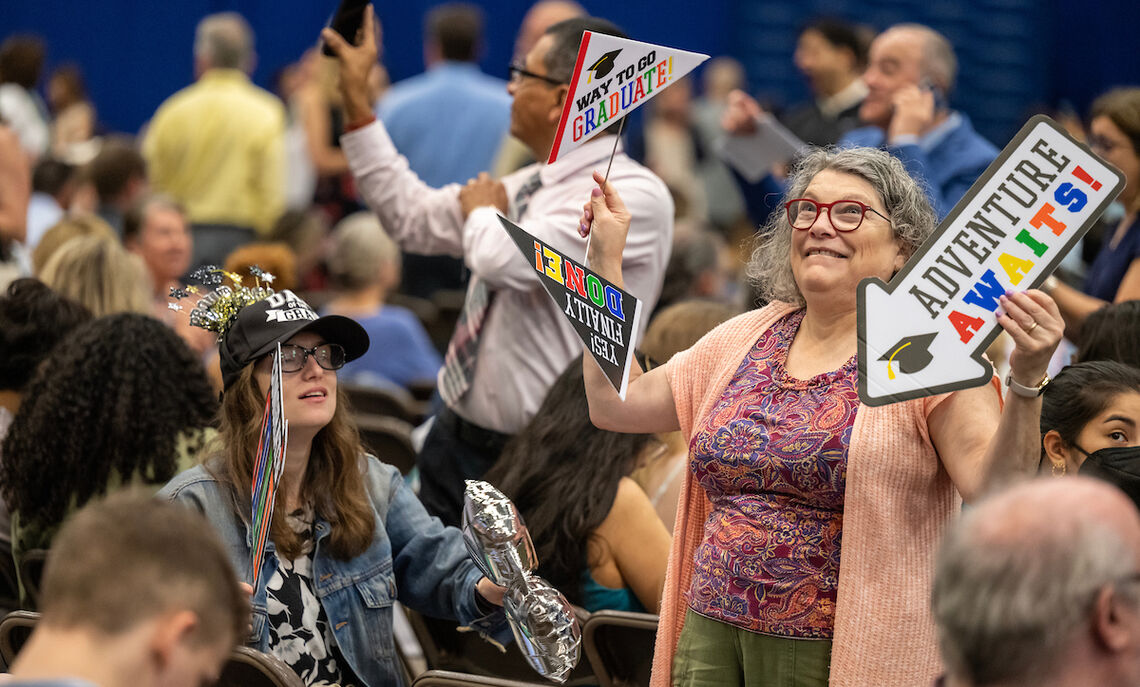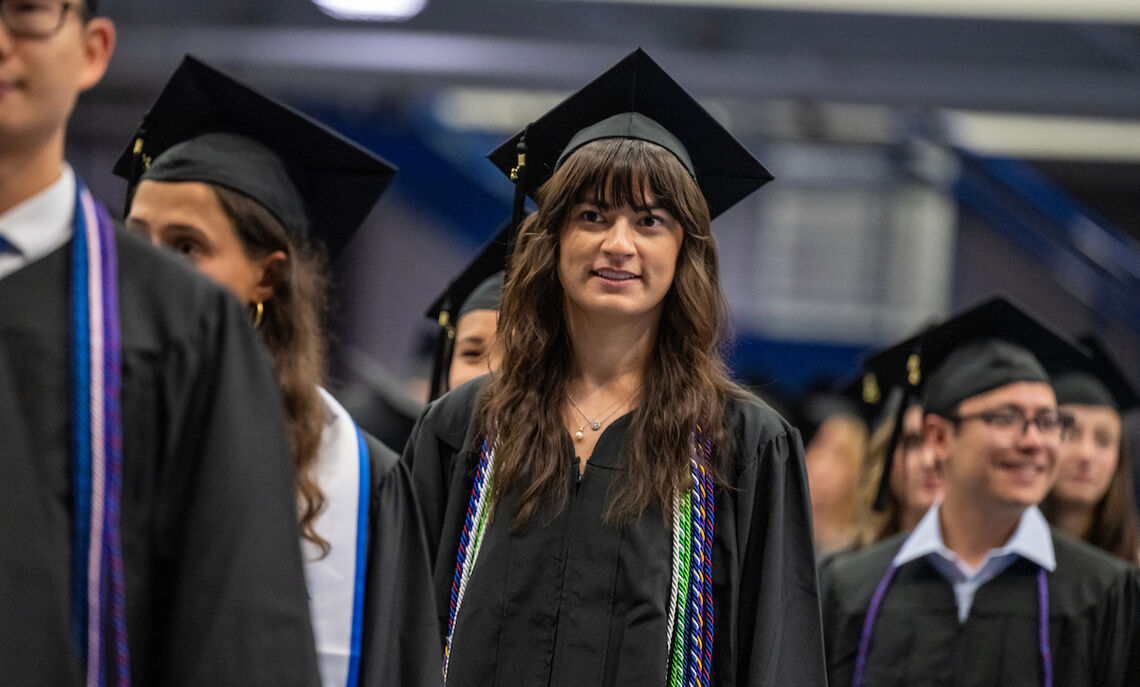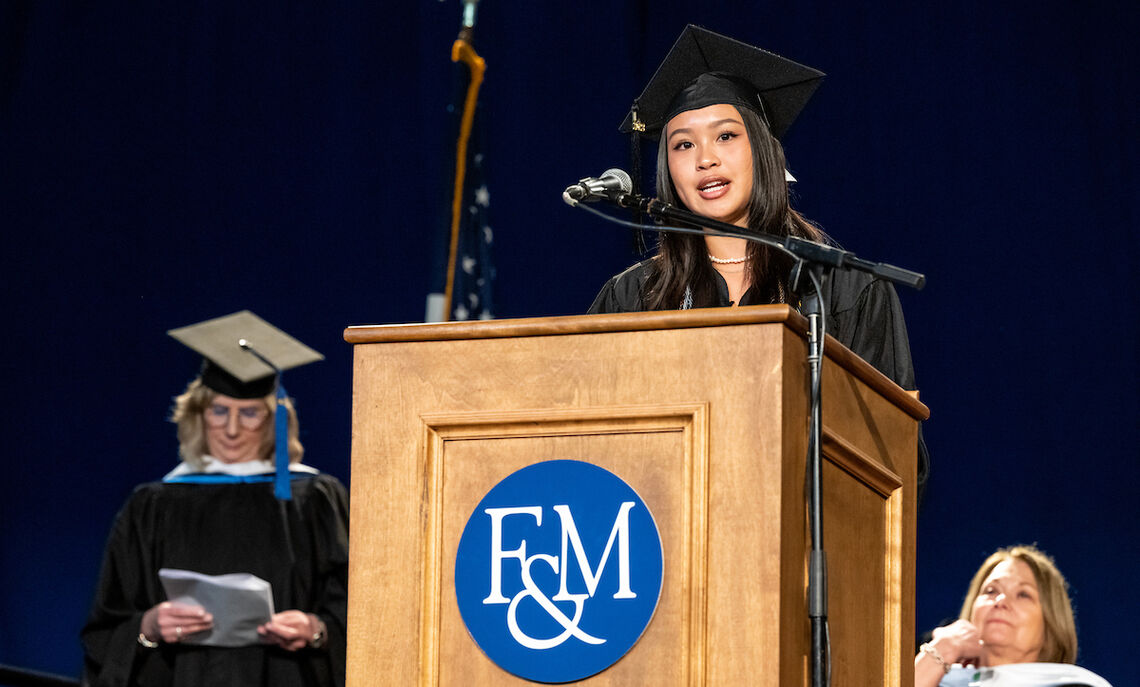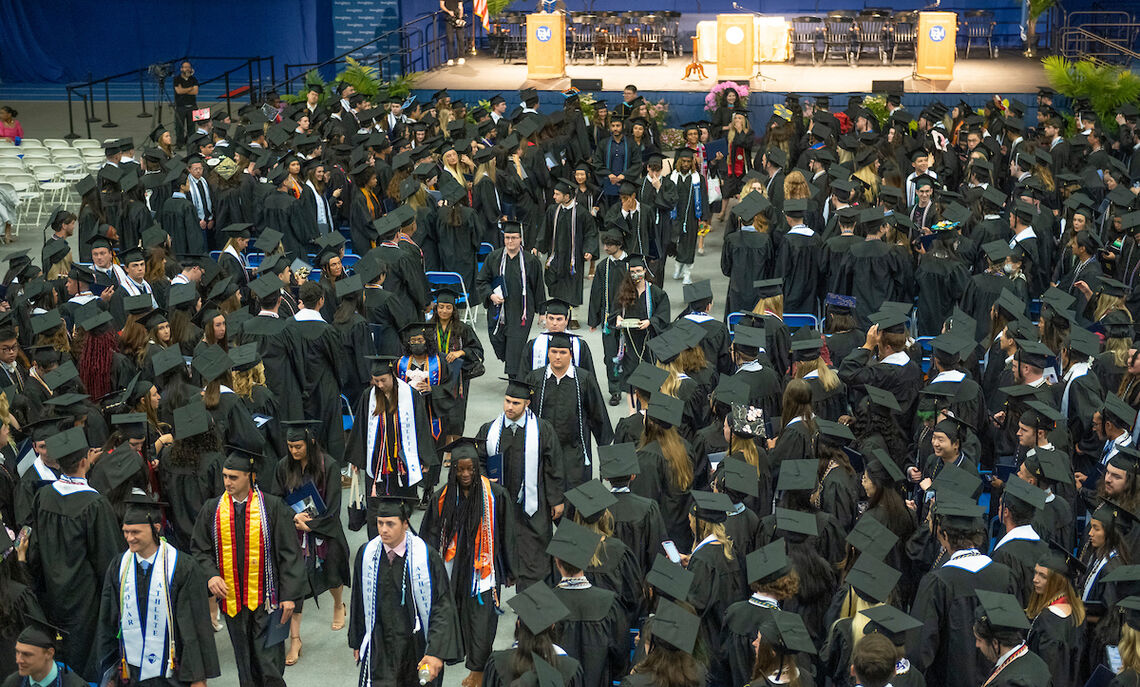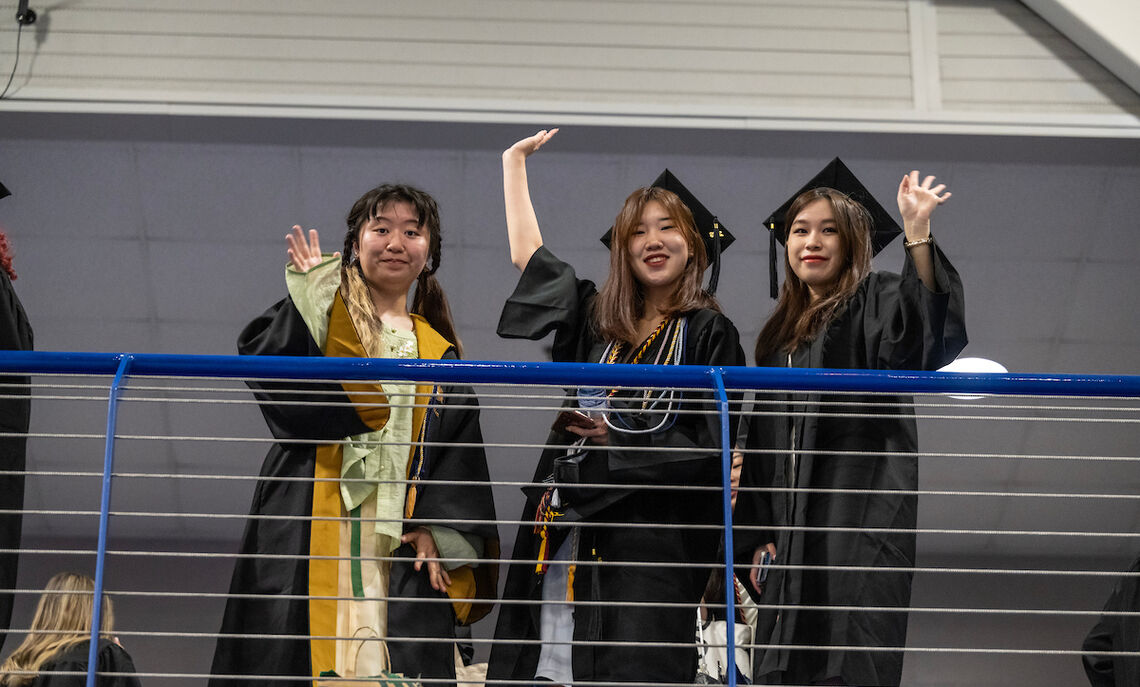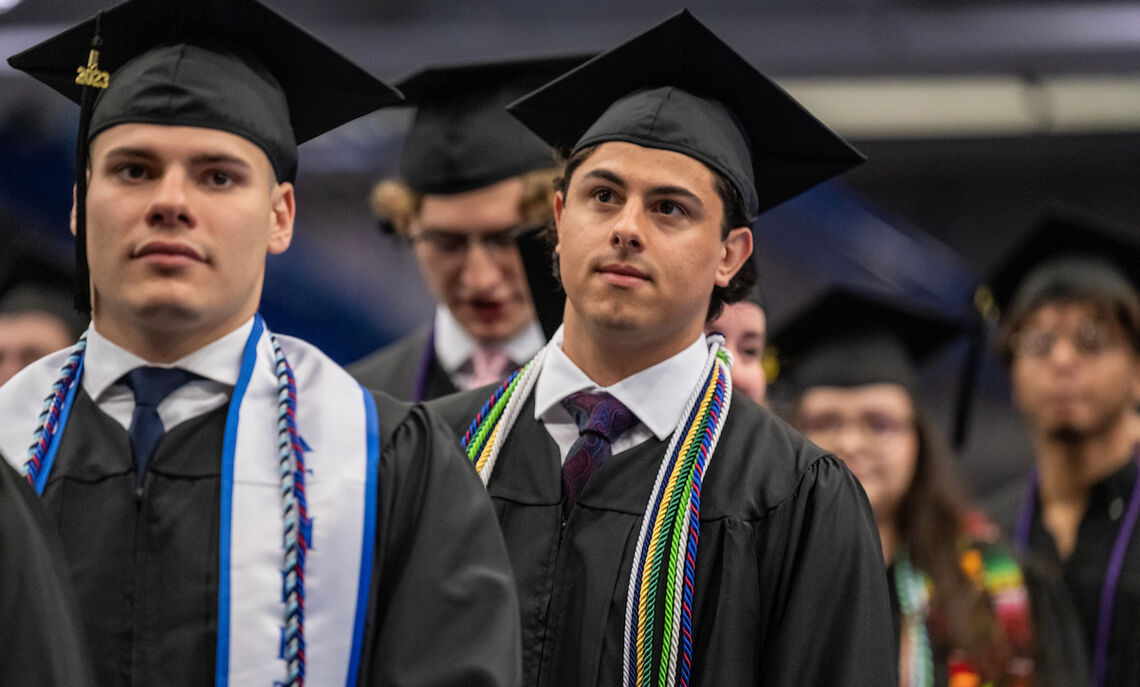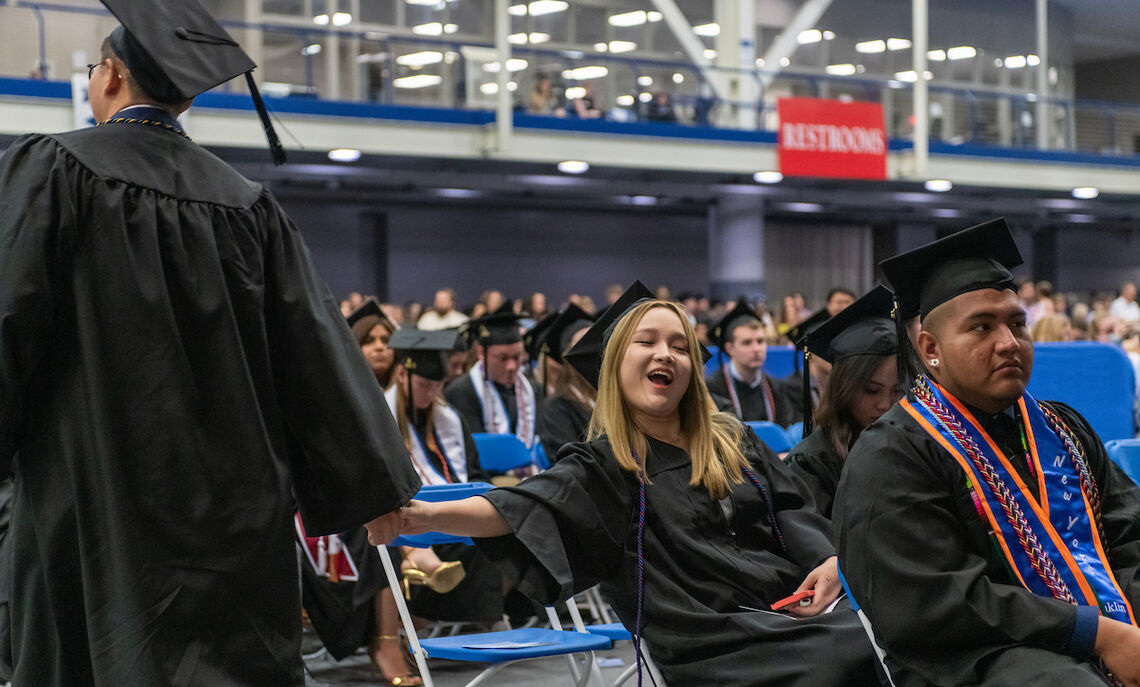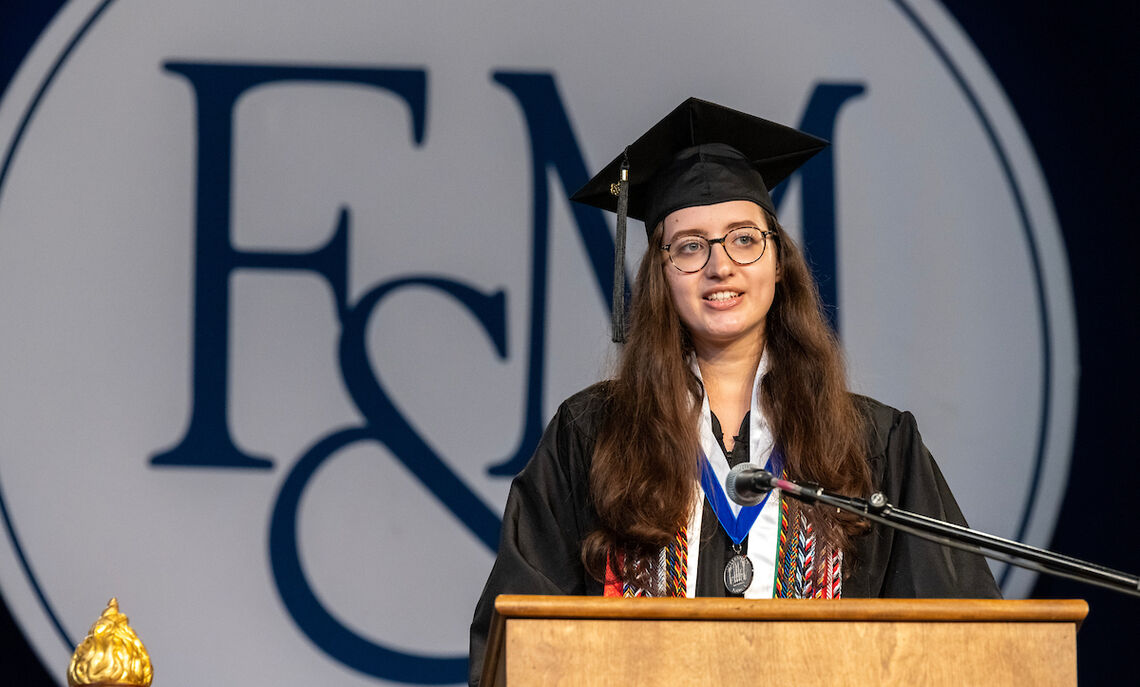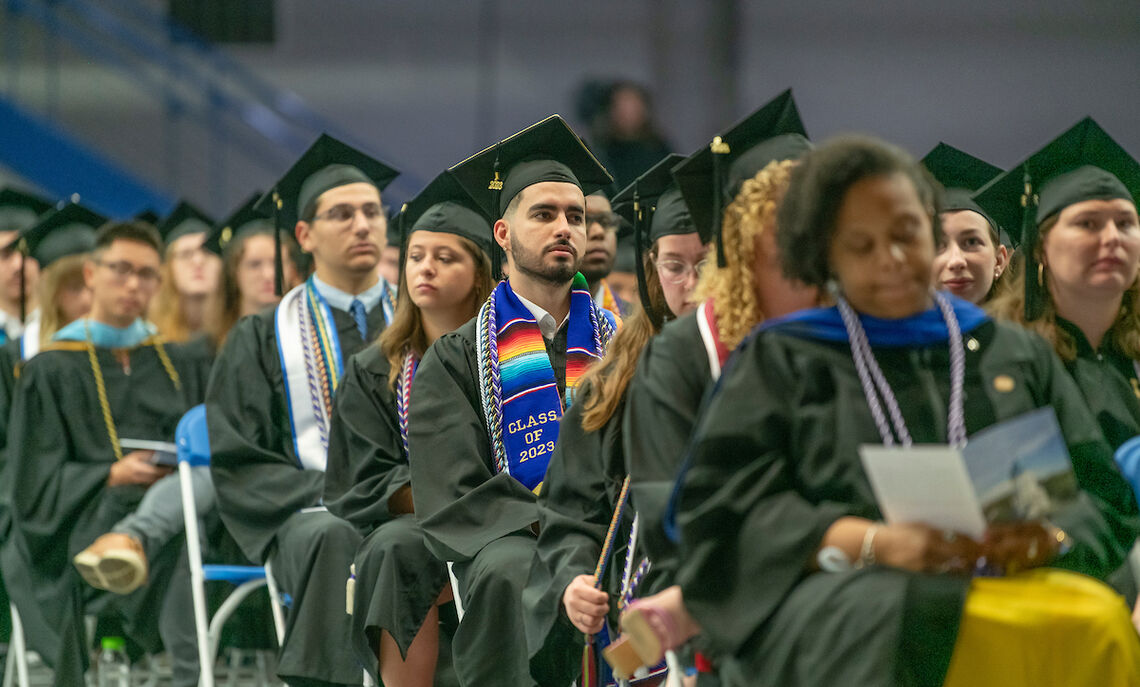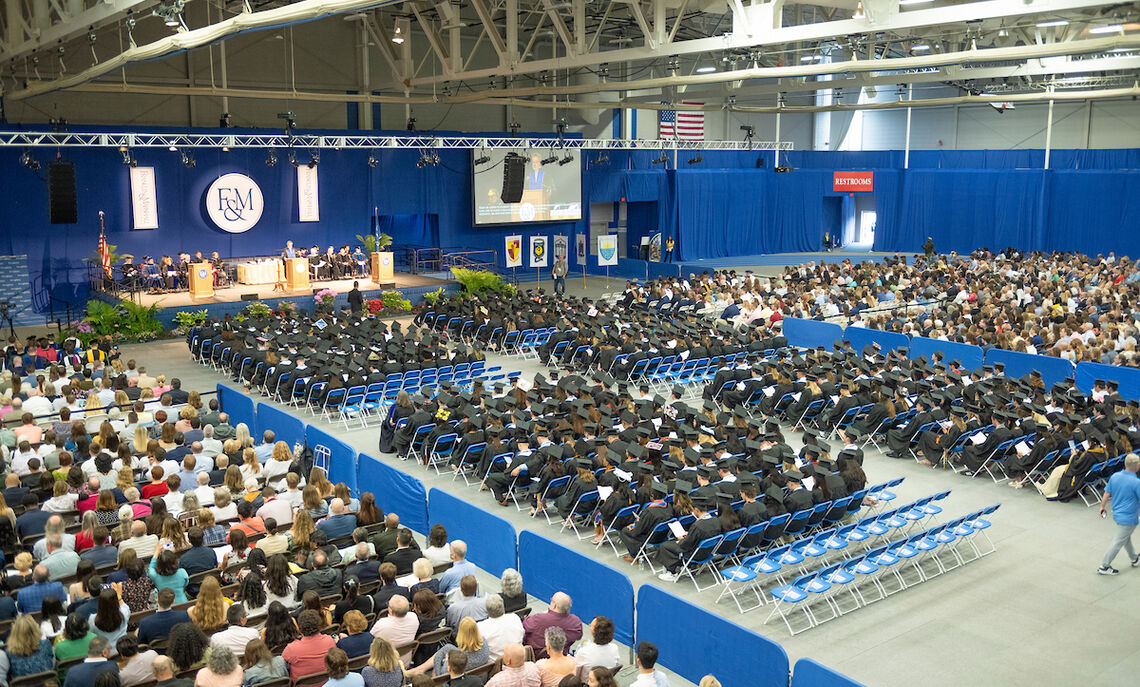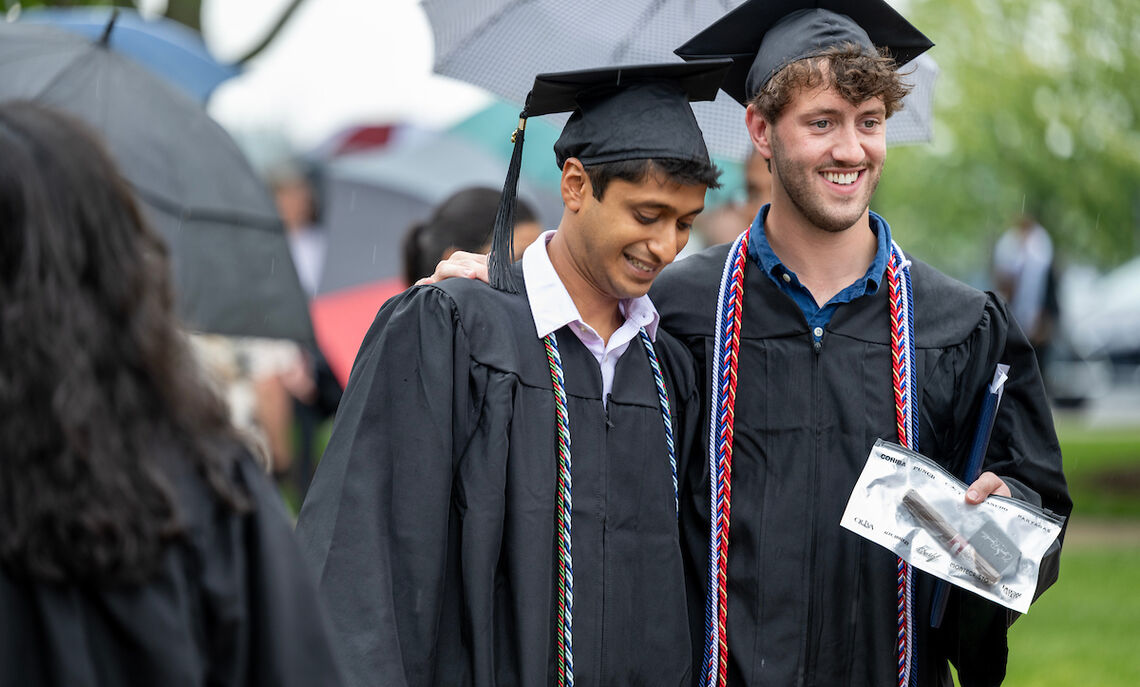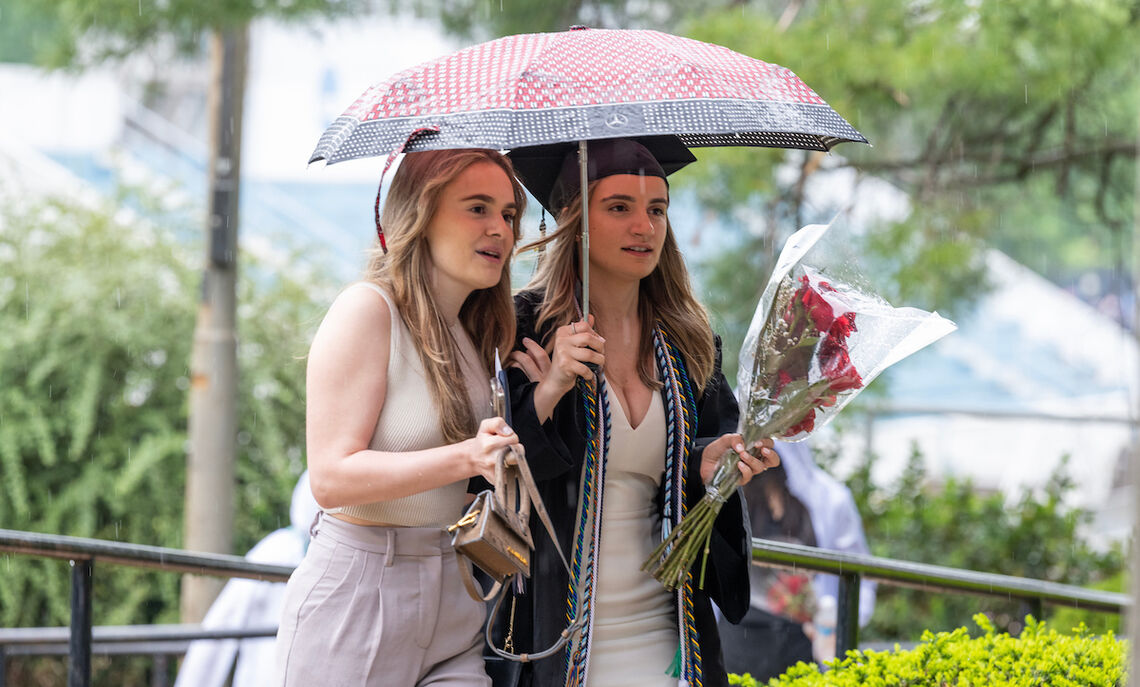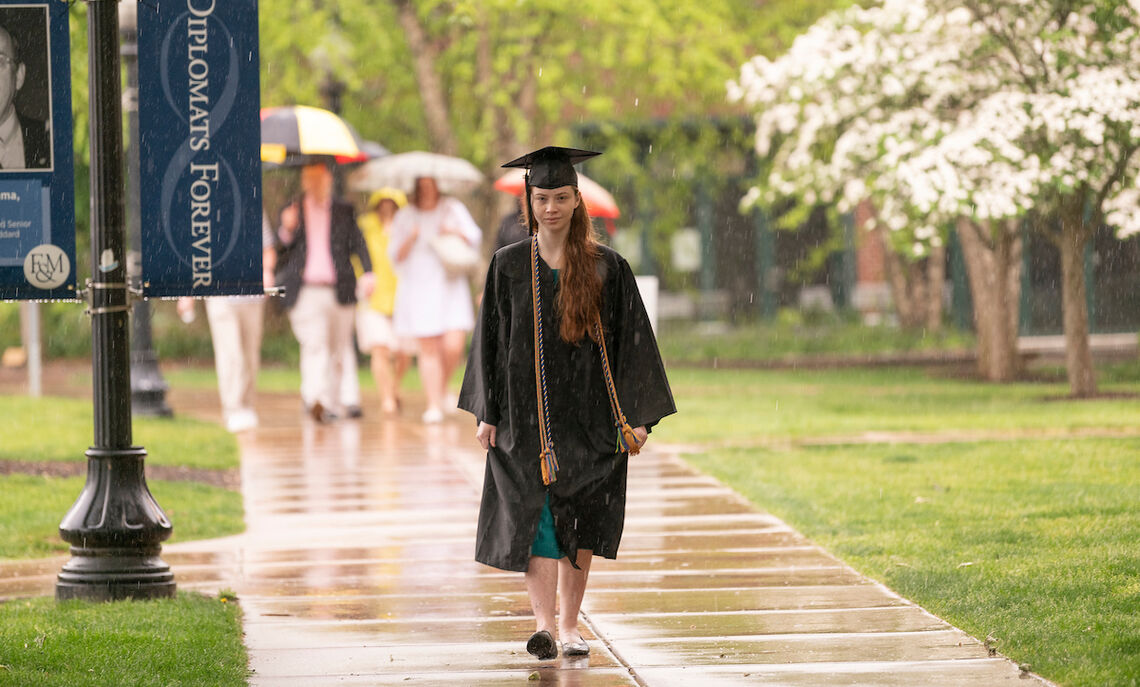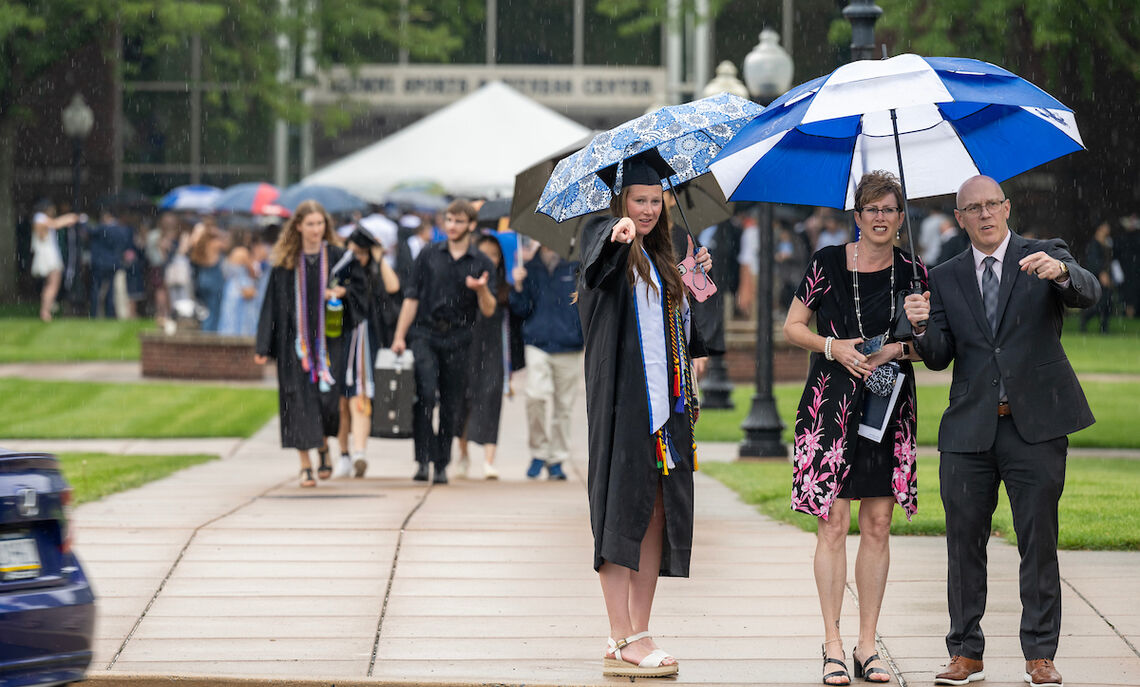 Related Articles
September 5, 2023
Common Hour Returns with New Format
Common Hour begins Sept. 7 and will resume weekly with the addition of a new Campus Hour program.
August 16, 2023
Closing the Gender Gap in Finance
Kriti Krishna '18 and Lia Tavarez '20 are working together to make investments more accessible for female entrepreneurs through HearstLab, a a venture fund for women-led startups.
August 4, 2023
Young Alum Startup Merges Art and Economics
Mark Marotta '21 launched Amparo in his senior year at F&M, a web platform for emerging and established fine artists to display original paintings in a virtual stage setting.