Incoming Class Encouraged to Chart New Paths at Convocation
Lined up under a cerulean sky, members of the Franklin & Marshall College Class of 2026 began their F&M journeys by walking into Convocation Aug. 30.
The time-honored event signifies not only the start of those journeys, but also the beginning of the College's academic year.
Faculty and professional staff gathered outside the Alumni Sports & Fitness Center to applaud the 495 first-year and transfer students proceeding toward the ceremony.
"Stretch in every possible way— right now, in your first days and weeks here, and then throughout your career at F&M," President Barbara Altmann said to the incoming class.
"You can stretch intellectually, socially, physically, to reach far beyond what you already know, and it will make you a wiser, better, more effective citizen of the world," she added.
Senior Kyra Caffrey, president of Diplomatic Congress and the student body, shared a similar sentiment.
"Three years ago, I was sitting in your seat. I had my whole life planned out," she said.
Exploring various academic disciplines "provided me with the opportunity to engage in new ways of thinking," said Caffrey, who added government to her existing biology major after a chance encounter with the subject.
Caffrey shared the stage with Professor of Chemistry Jennifer Morford, who urged students to embrace the unknown in their time at F&M.
"In discomfort, there is a spark," Morford said.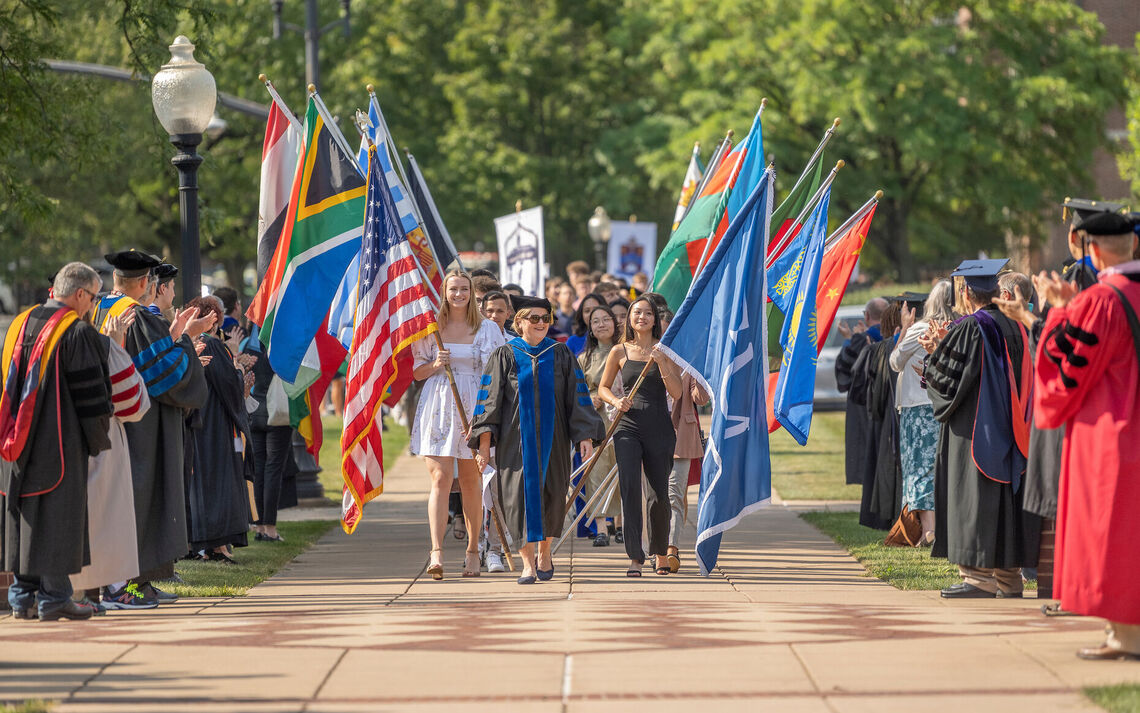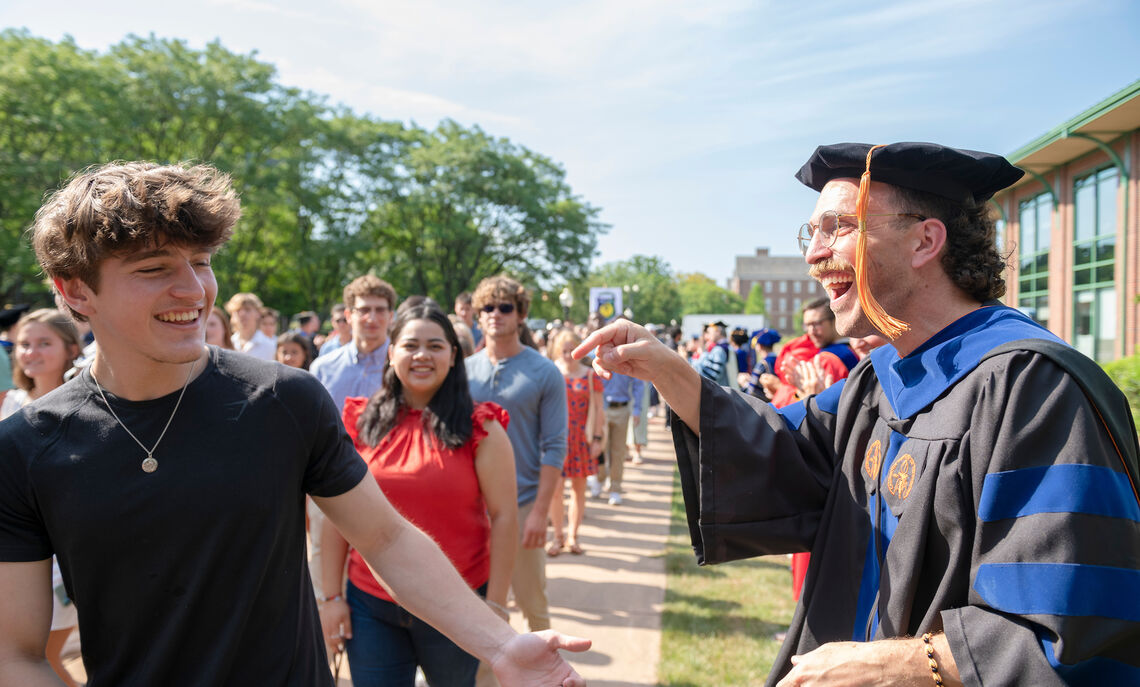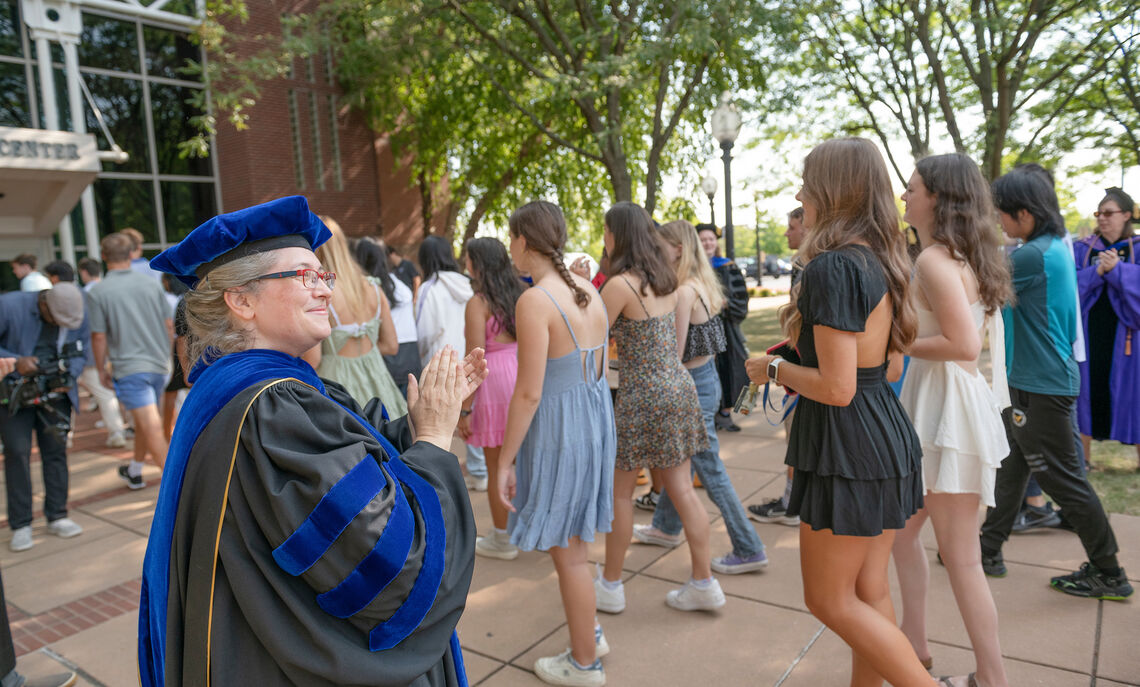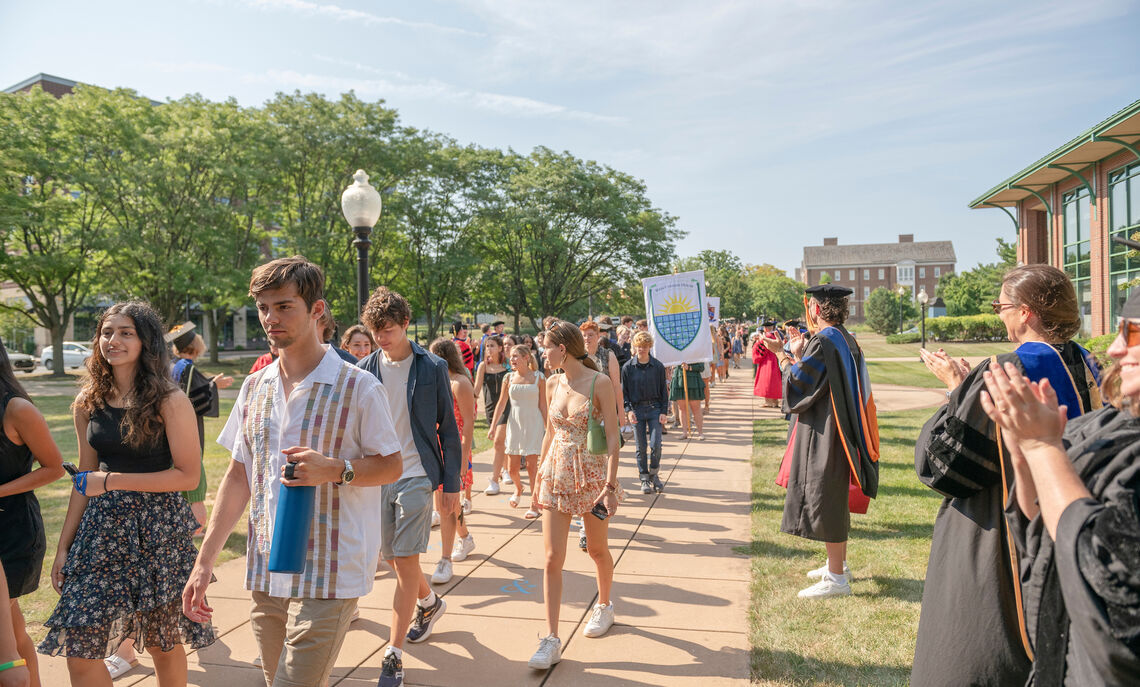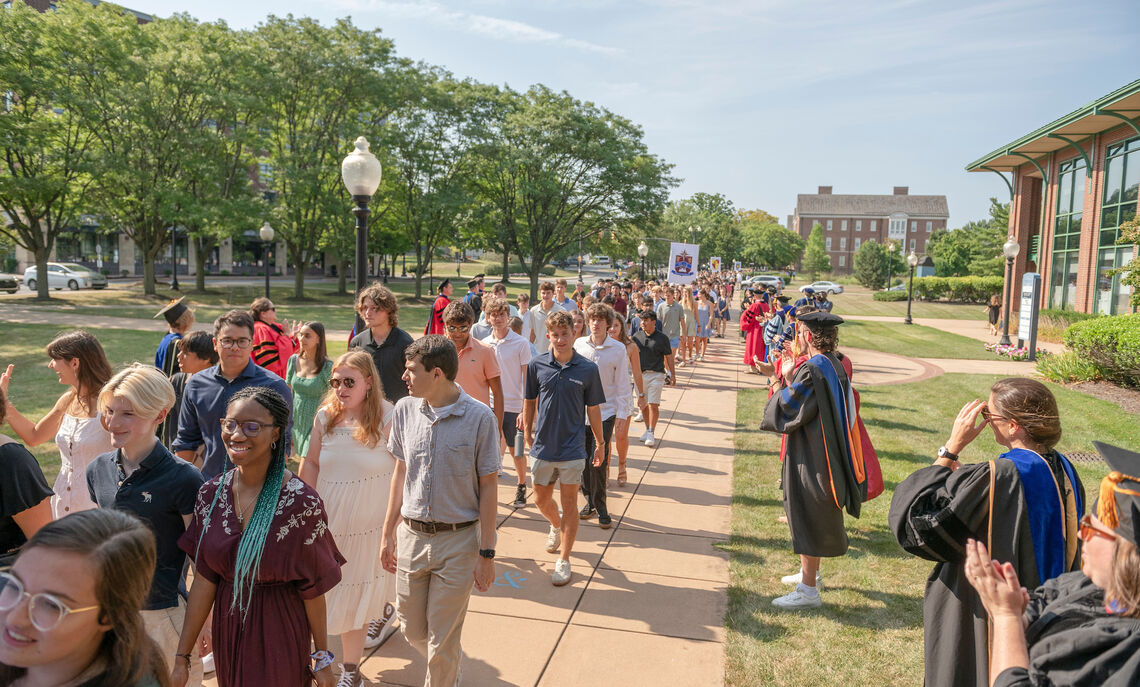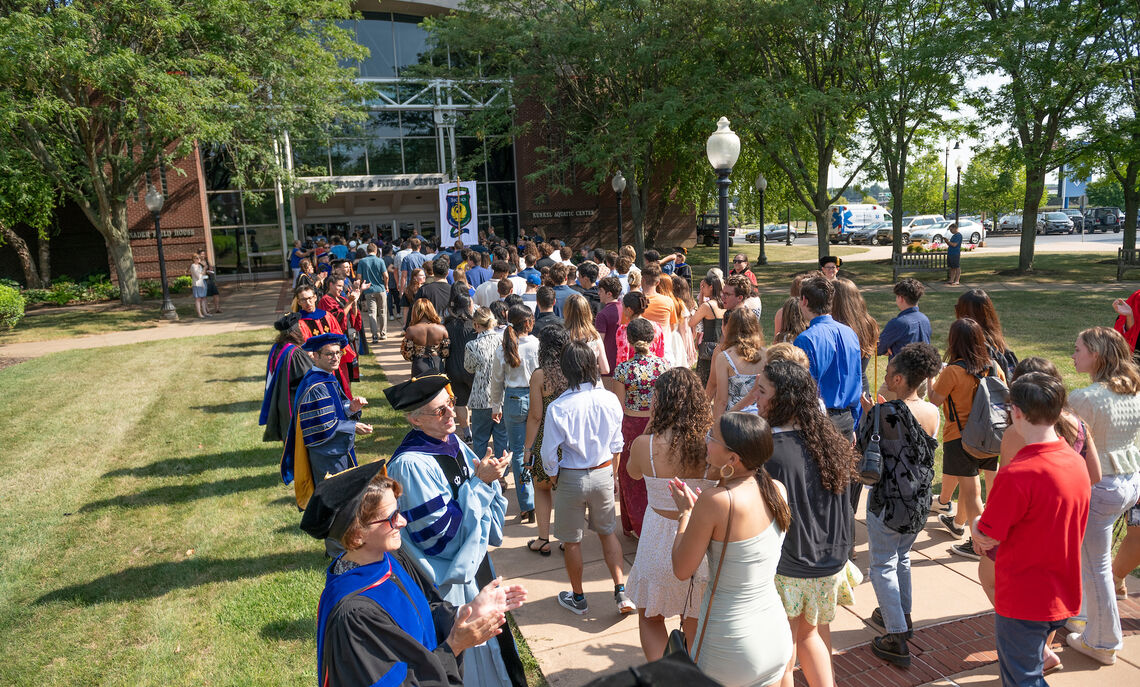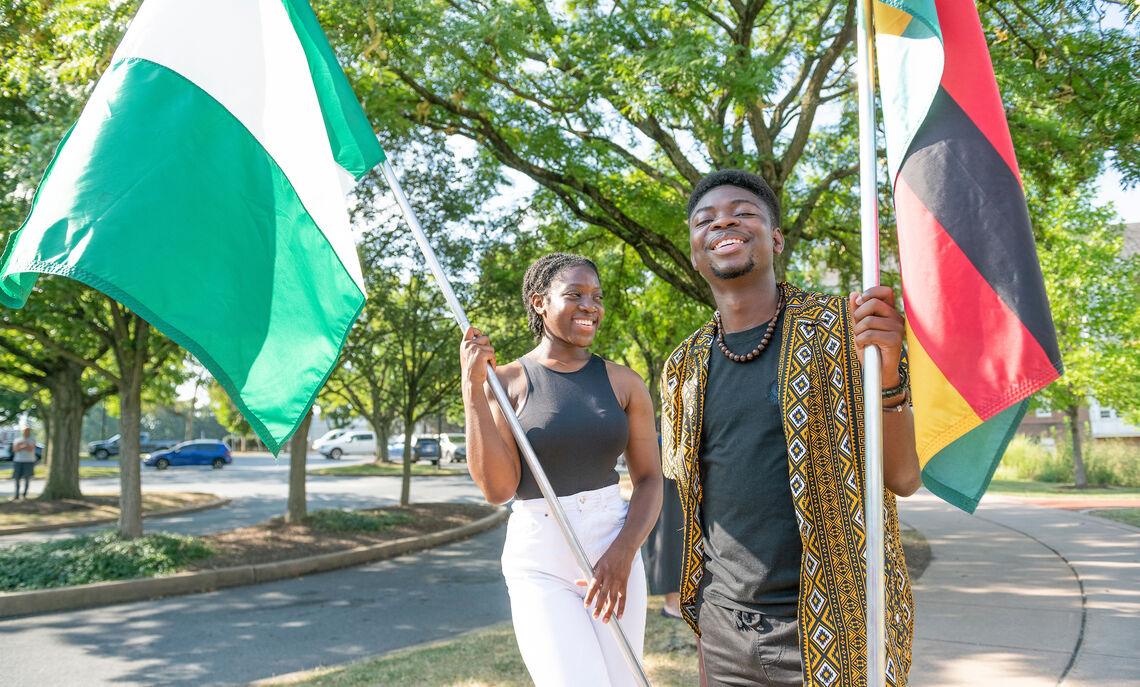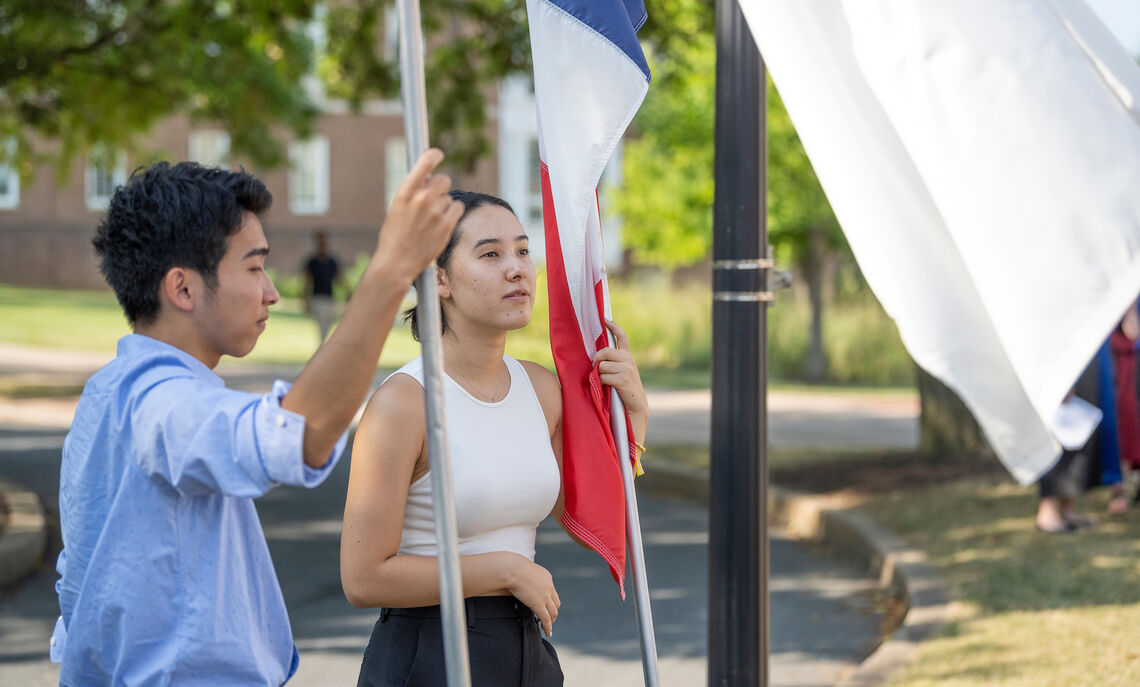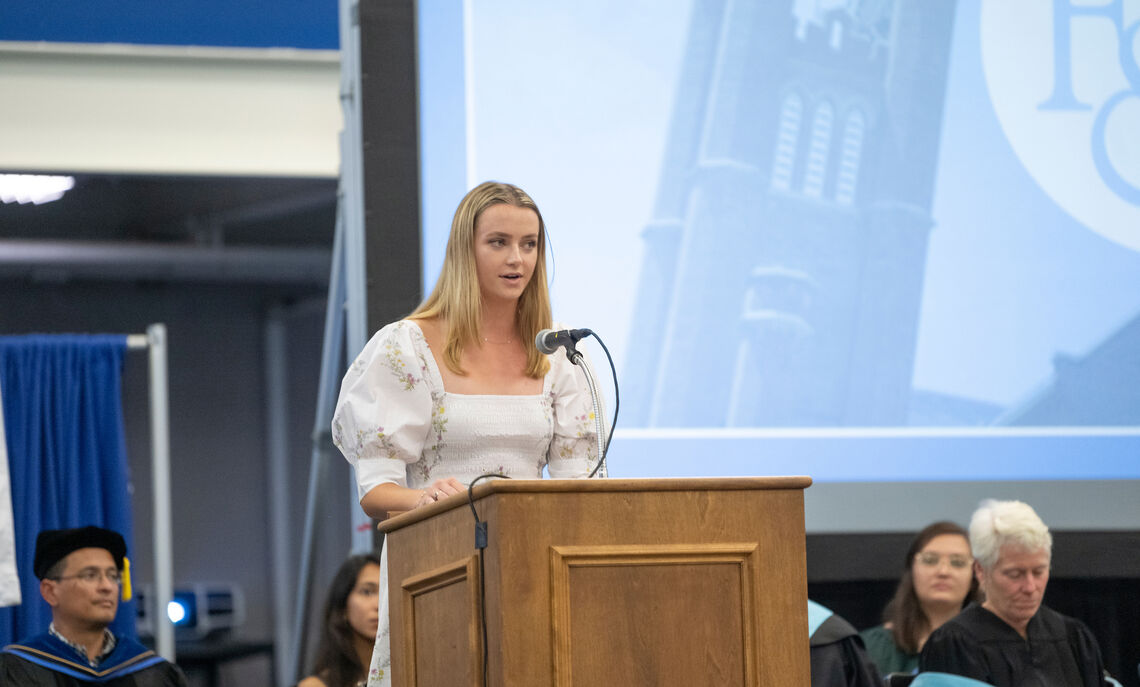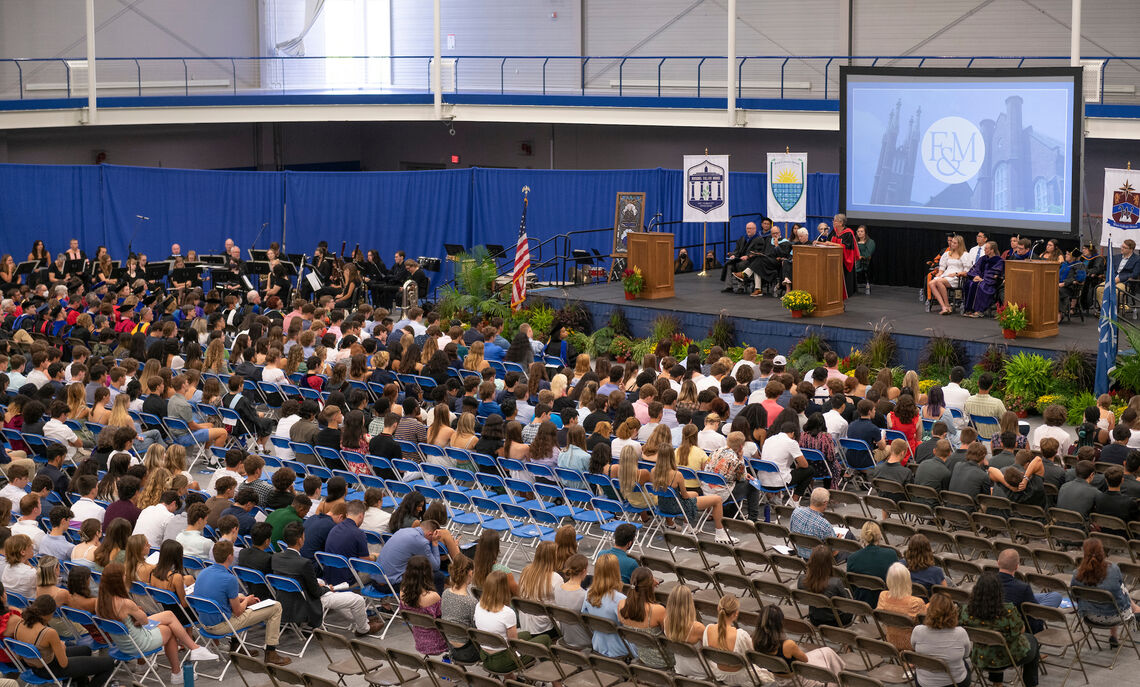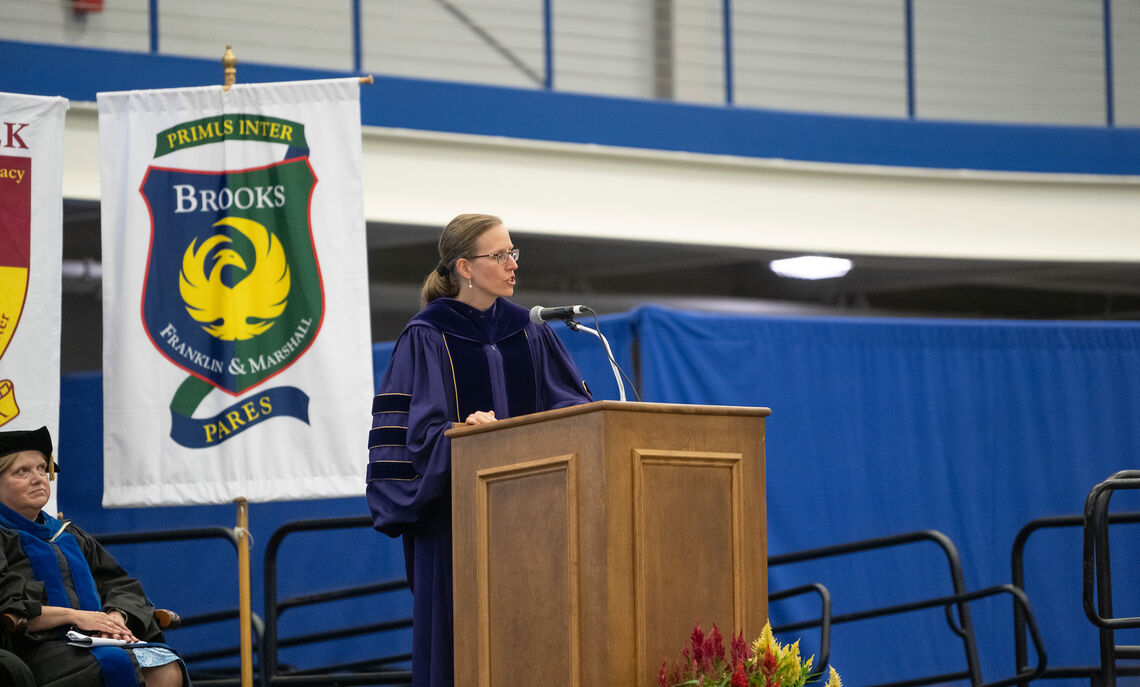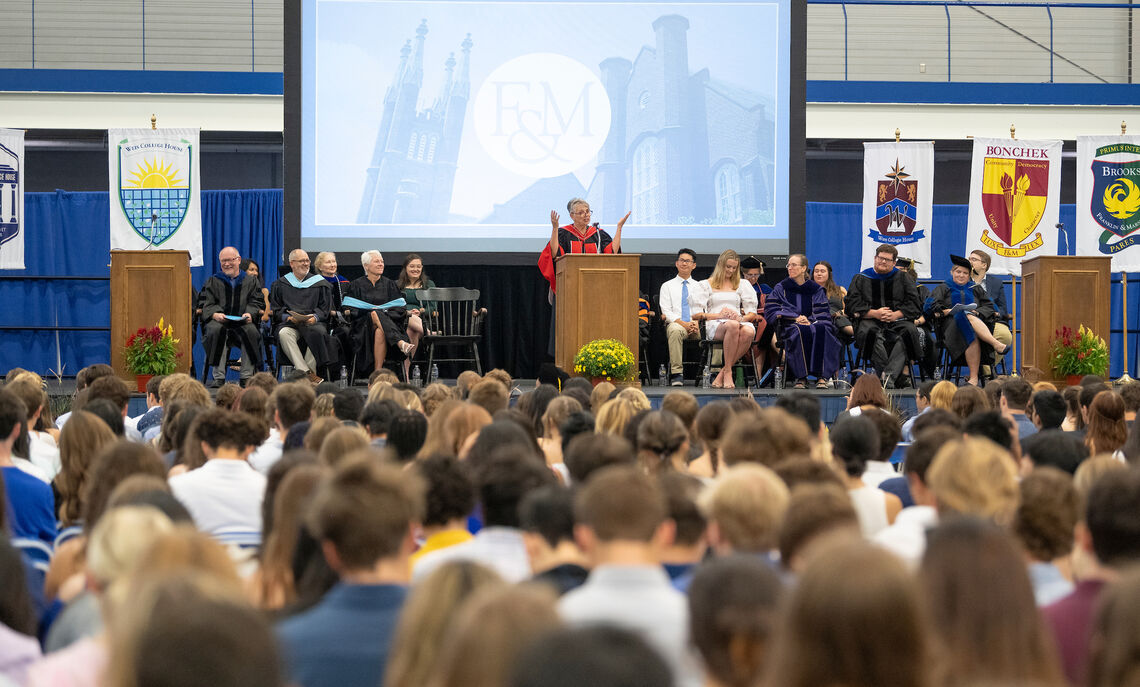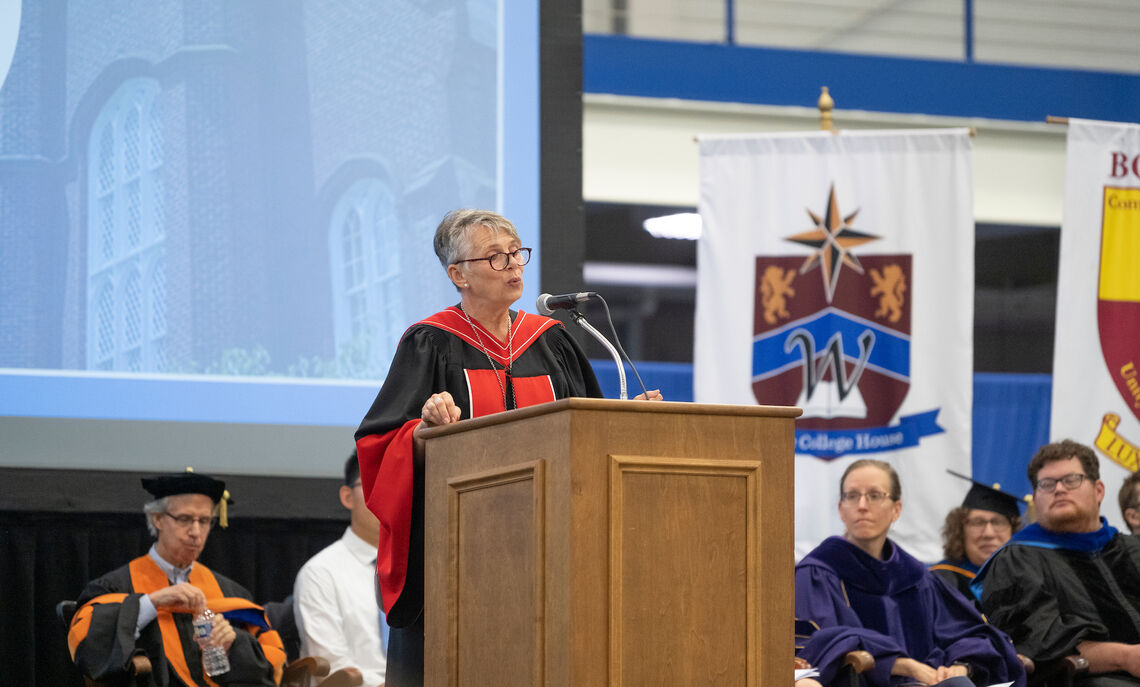 Class of 2026 at a Glance:
495 enrolled
34% admit rate
30 states represented
34 countries of citizenship
17% first-generation college students
11% PELL grant eligible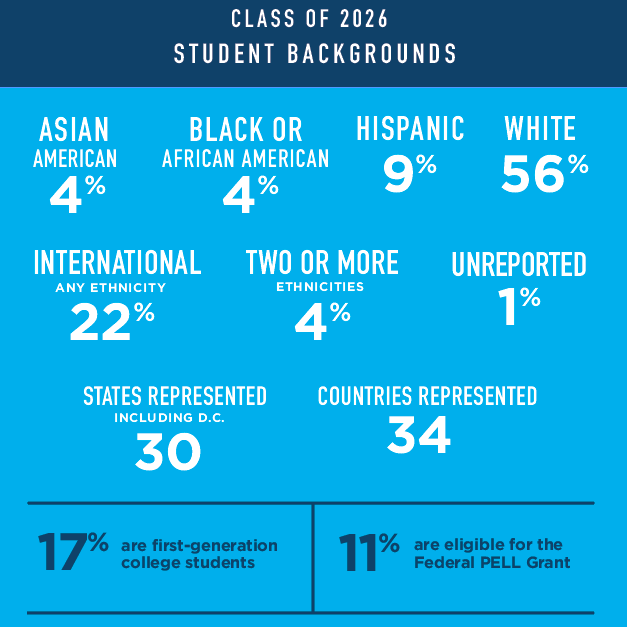 Related Articles
September 21, 2023
Exploring Theater as a Tool for Social Change, Education, and Awareness
Aviva Katz '24, a government and theatre joint major, discusses how F&M's Diversity and Equality in Education Certificate is helping her along her path toward a career in educational theater.
September 19, 2023
Pedal Power: F&M Bike Loans Benefit Students
At F&M, renting a bike is as easy as checking out a book from the library. The F&M Bike Loan program provides a bike, helmet and lock to students free of charge.
September 15, 2023
Student's Research Investigates World War II Mission in Germany
History and archaeology are F&M senior Gavin Vogel's twin studies of interest. This summer, he found himself immersed in both.