F&M Celebrates Winter Graduates
The sound of applause and emphatic cheers filled Barshinger Center for Musical Arts Dec. 14 to celebrate 50 winter graduates of Franklin & Marshall College.
The ceremony recognizes students who complete academic requirements ahead of their cohort, or complete an extra term. Students who complete requirements by Jan. 31 are counted as members of the Class of 2022 and invited to participate in the Commencement ceremony May 14.
F&M President Barbara Altmann handed diplomas to the 31 students in attendance. Each of the 19 graduates unable to join in person was individually recognized.
"What does it mean to be a Diplomat?" Altmann asked. "It means moving fluidly between and among cultures. It means translating between different languages, different fields, different cultures and points of origin— It means leading creative problem-solving, bringing people and places together."
Family, friends and members of the campus community gathered before and after the ceremony to snap photos and congratulate the College's newest graduates. A reception at Steinman College Center followed.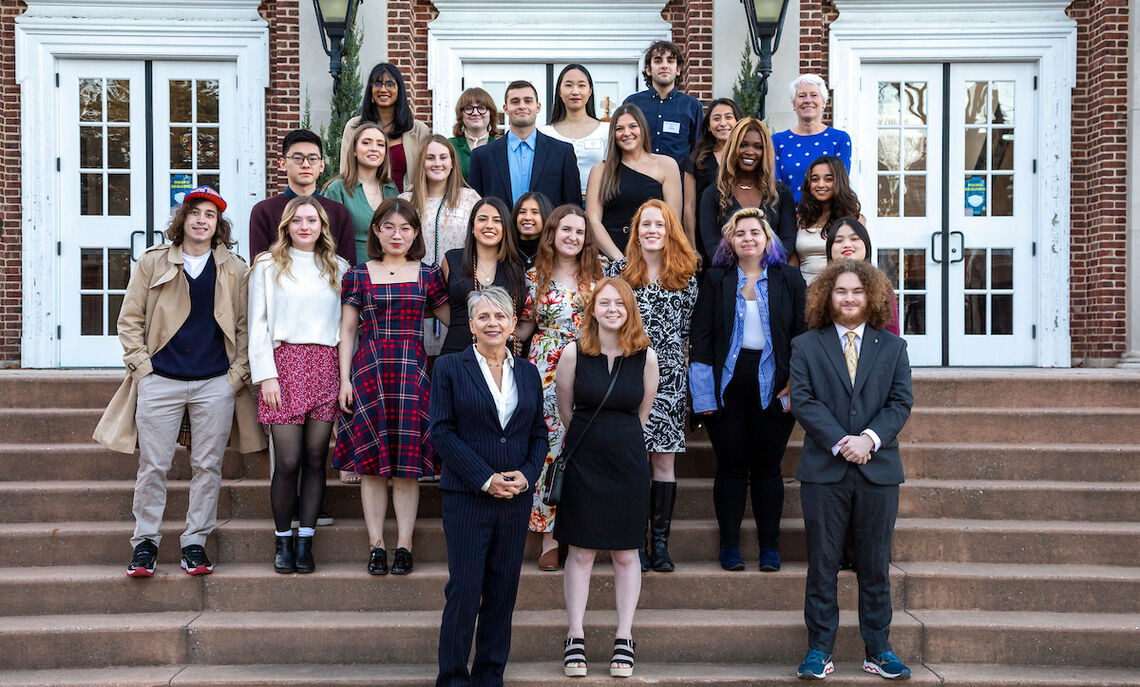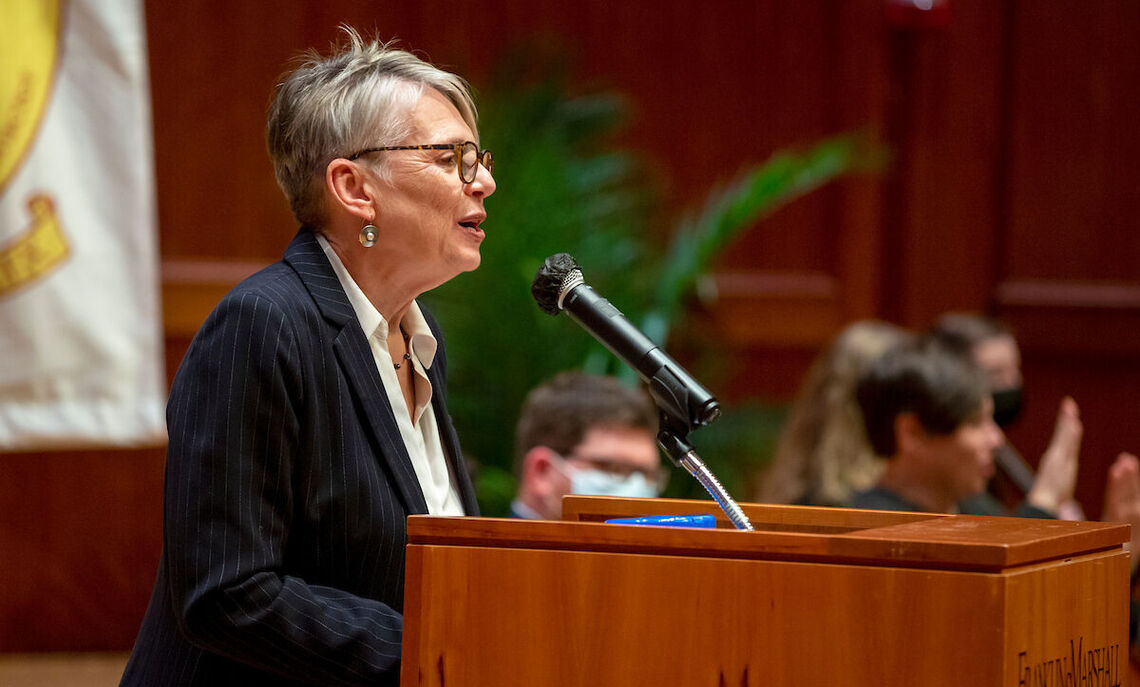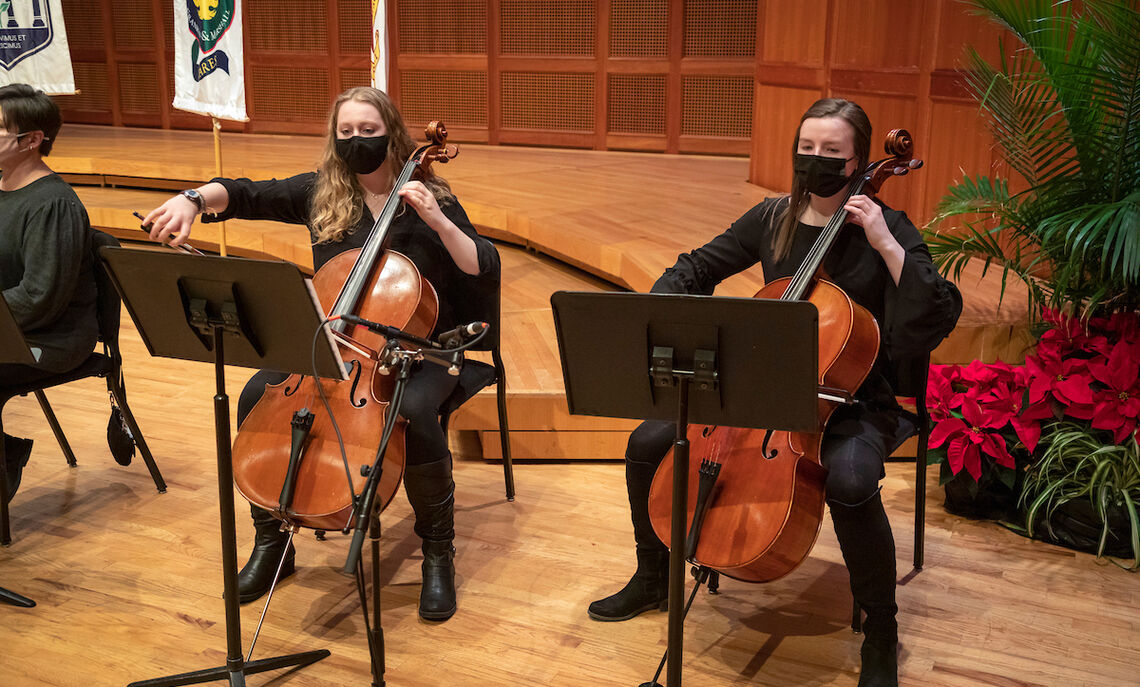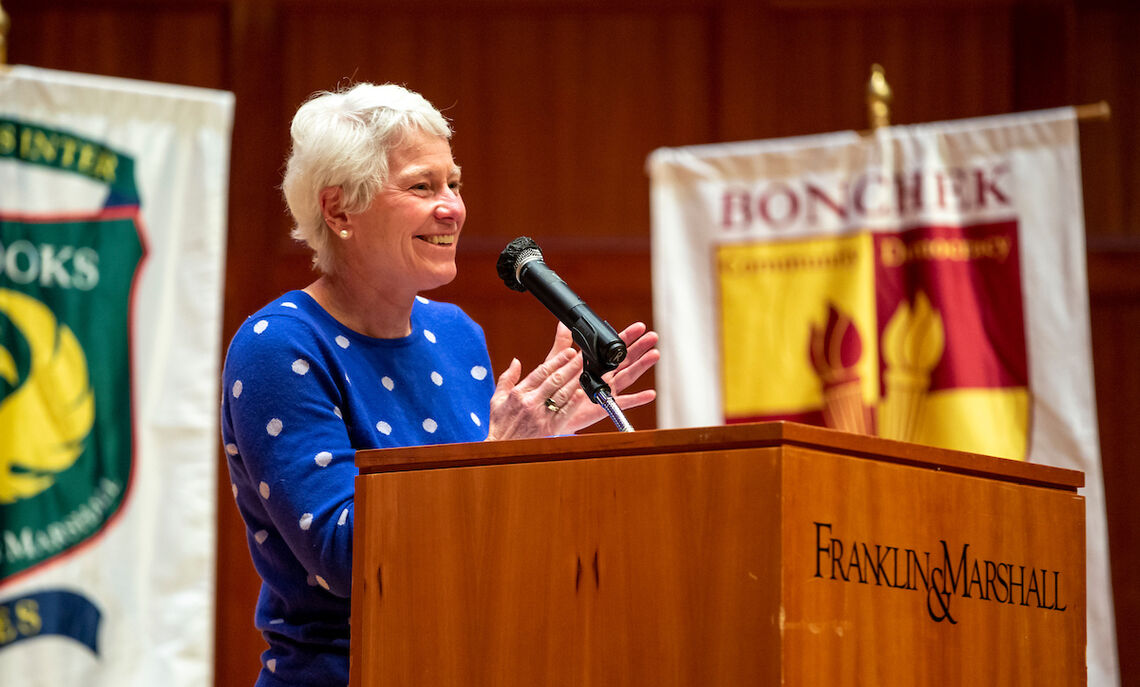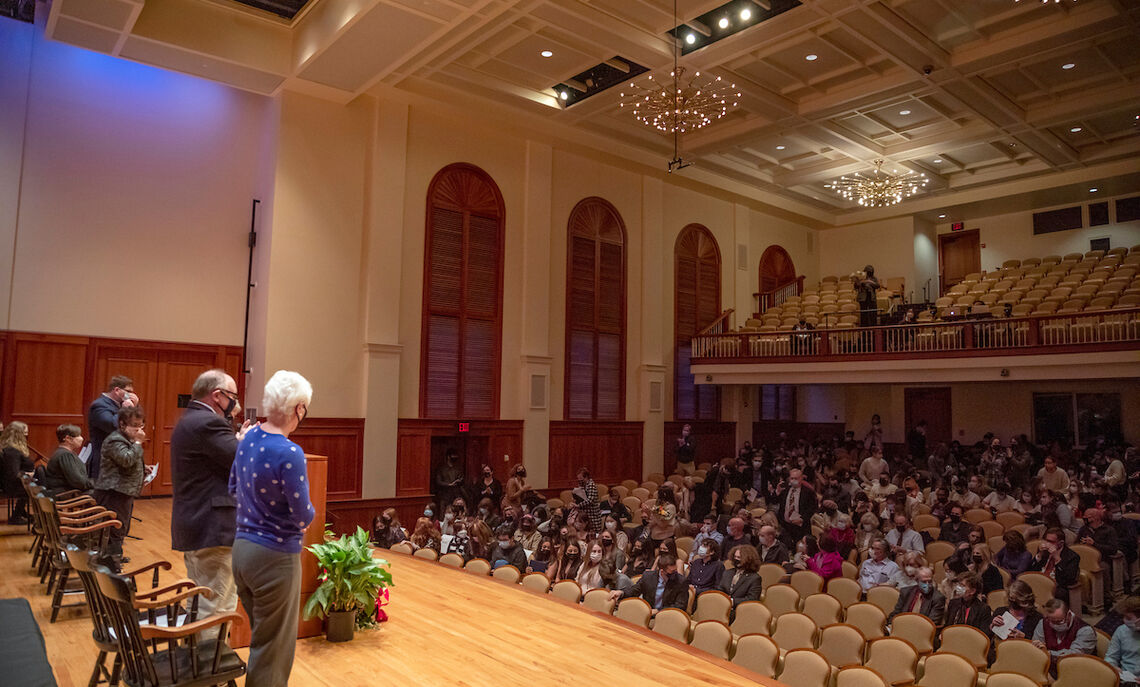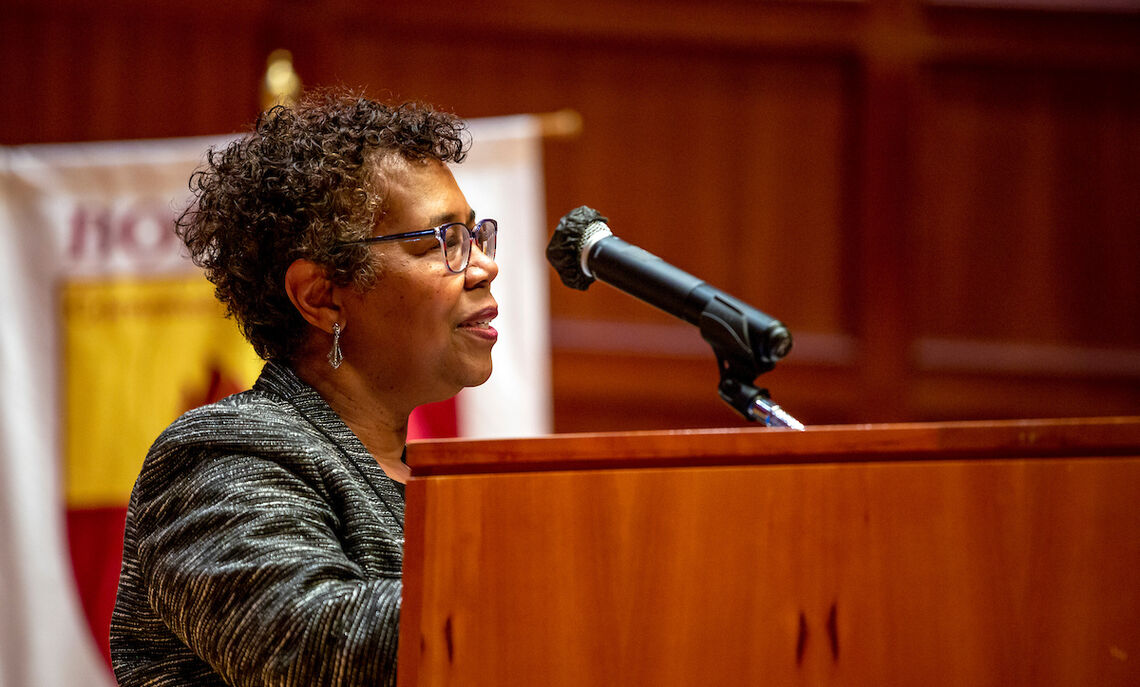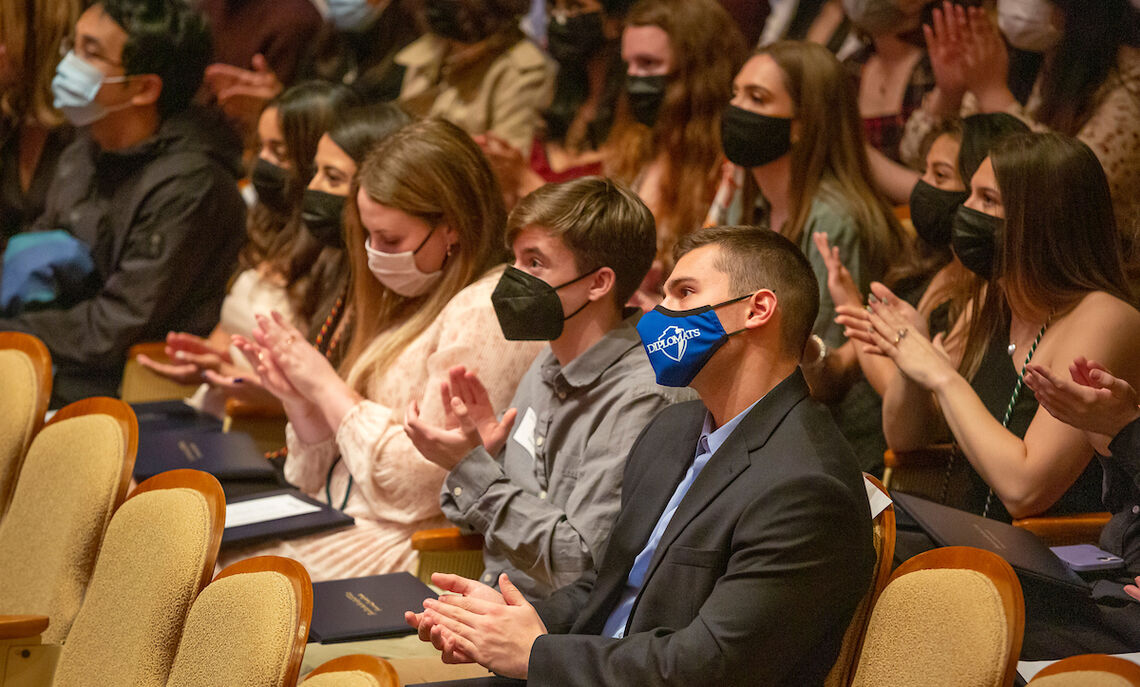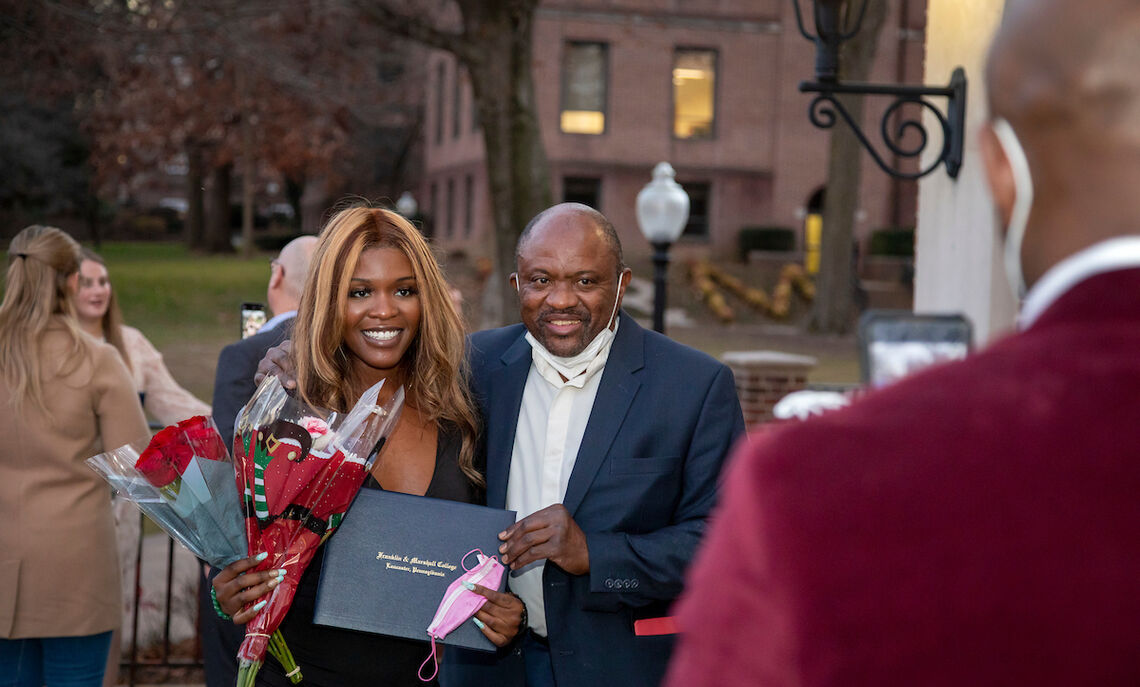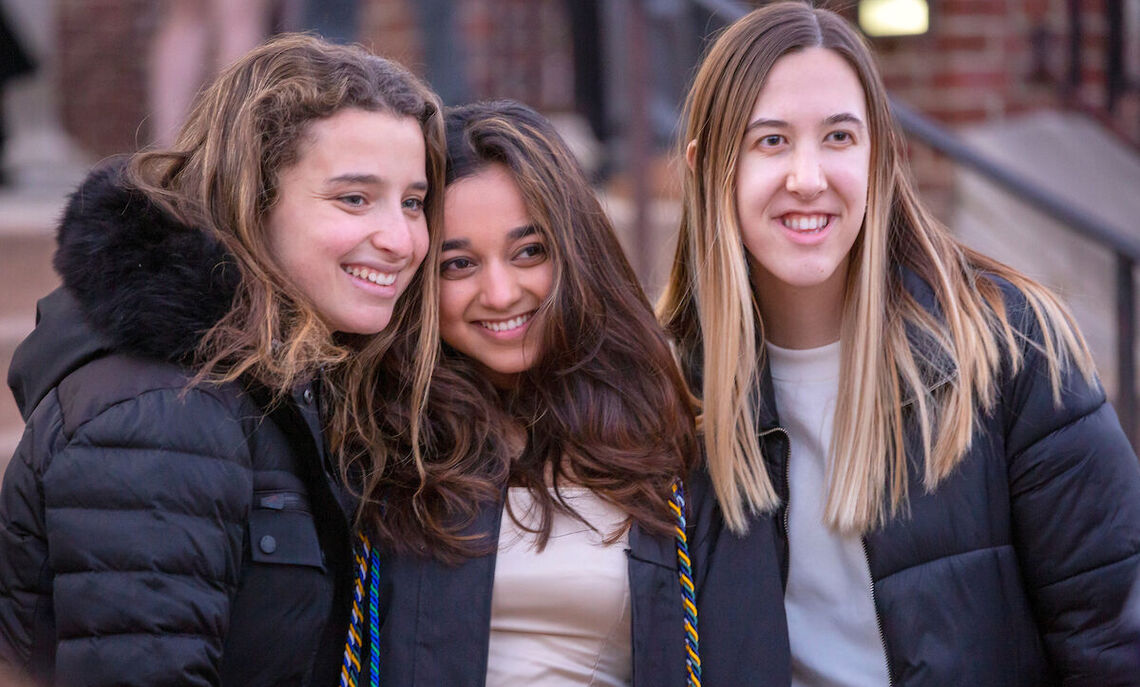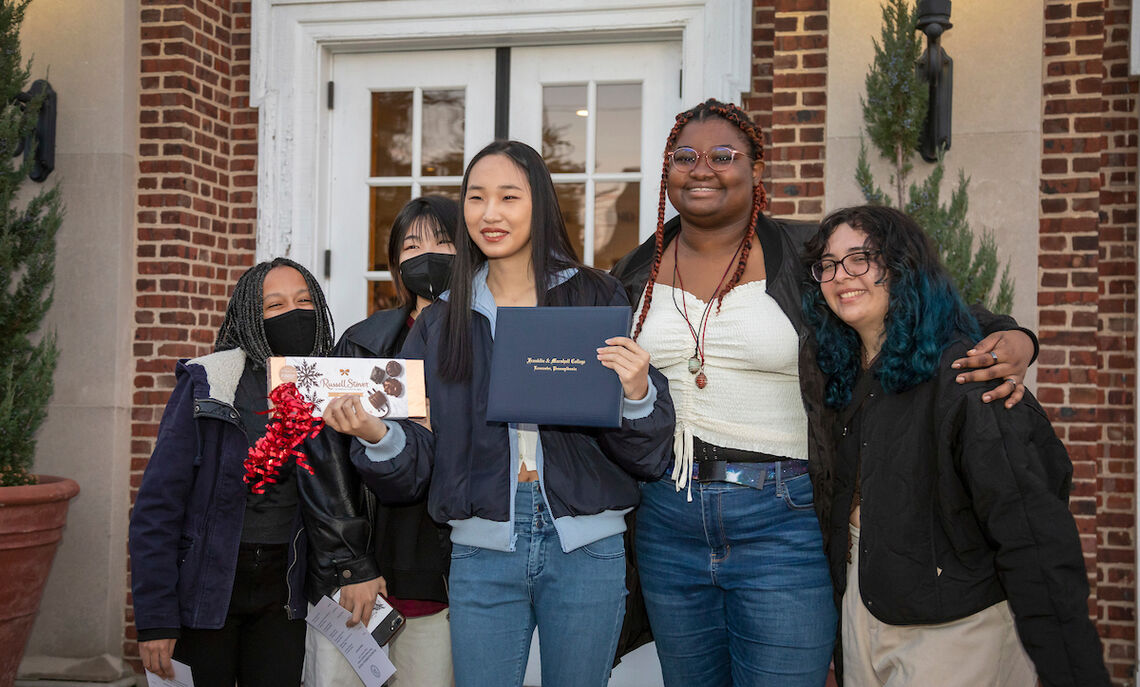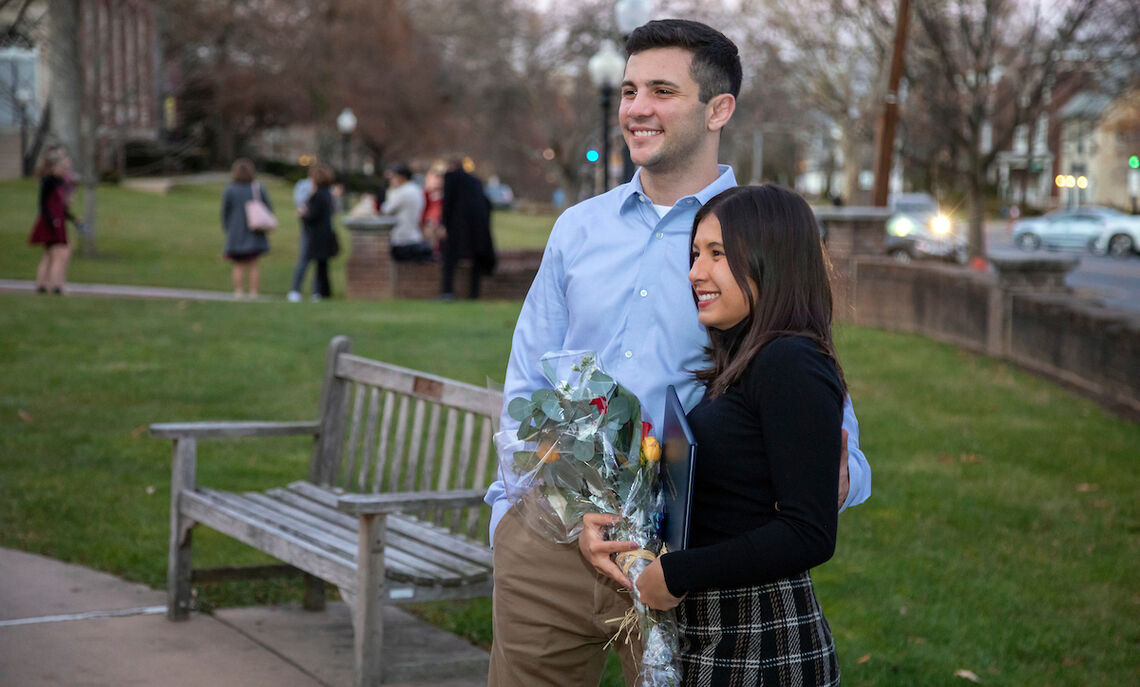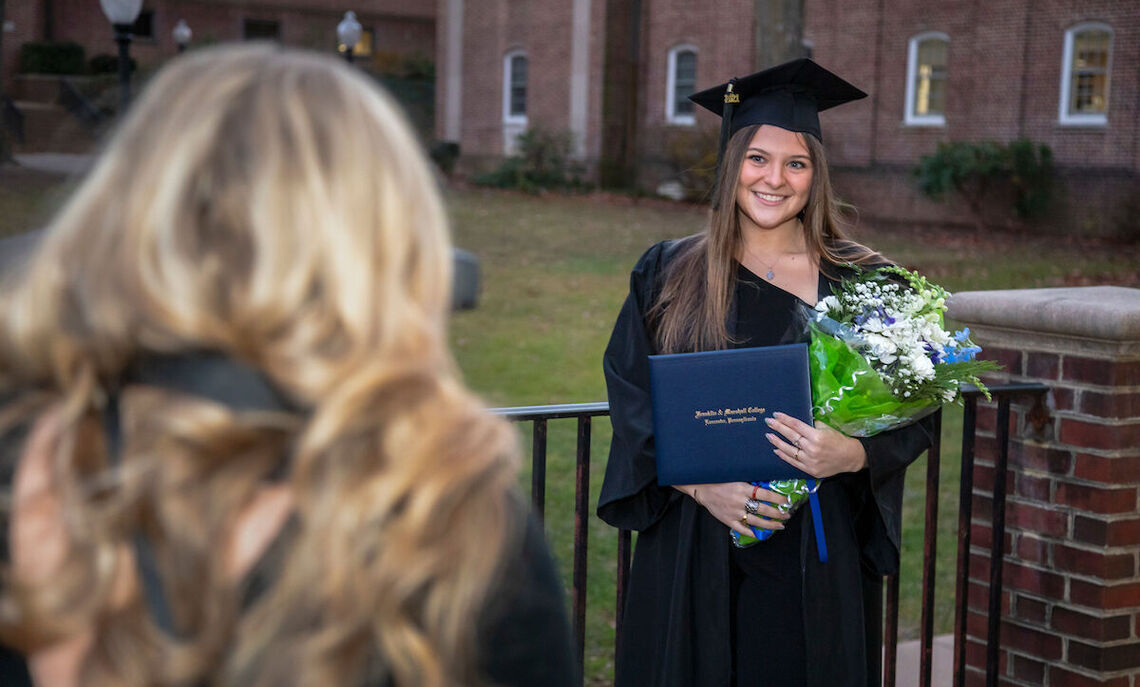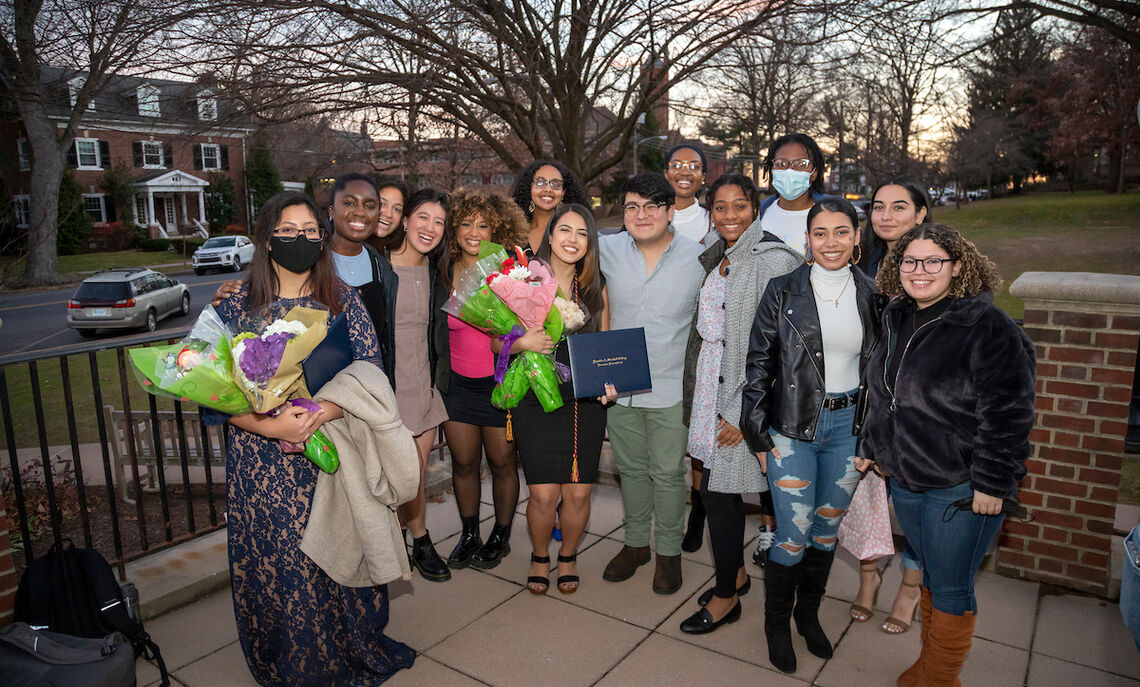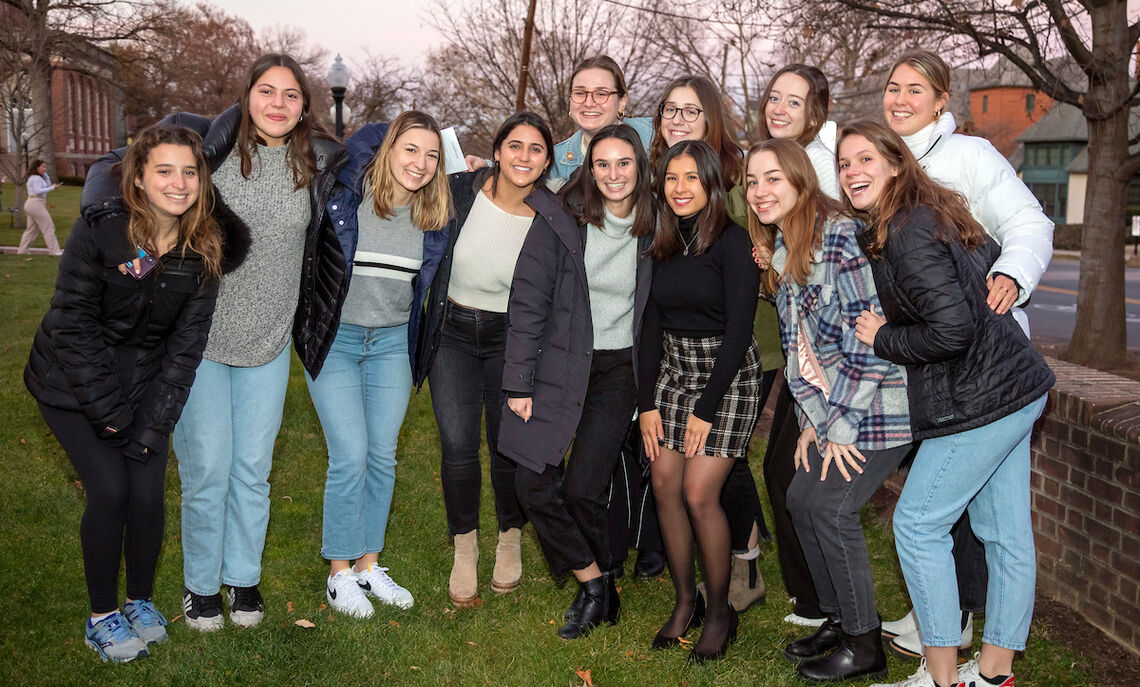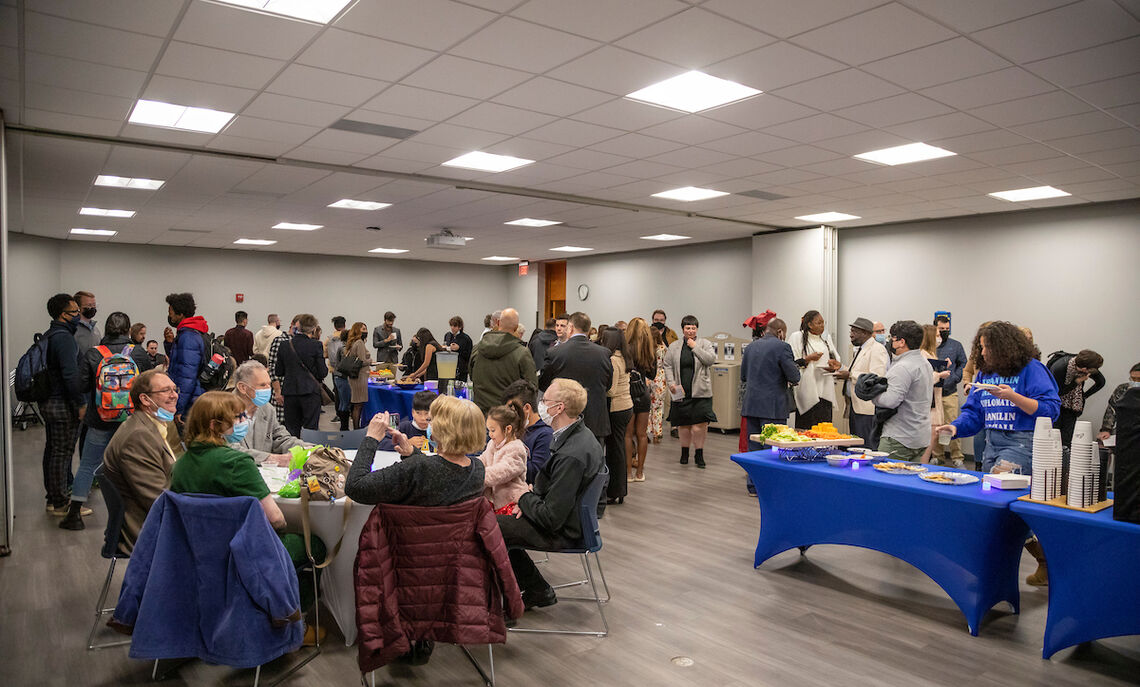 You will solve real problems, you will design creative solutions and you will generate great new ideas. Now more than ever, the world needs Diplomats.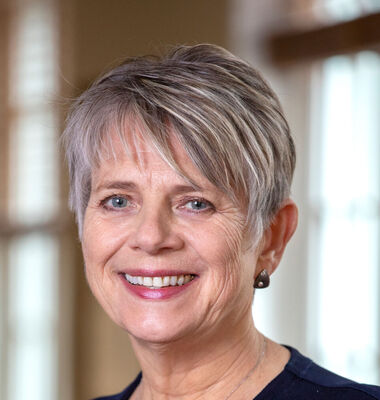 Related Articles
May 17, 2023
Dream Achieved: Williamson Medalist Nadya Ivanova '23
Nadezhda Senior Nadya Ivanova Wins the Williamson Medal, F&M's highest academic honor for students
May 15, 2023
F&M Grads Get Ready to Launch
When it comes to opportunity, don't ask yourself 'Why?' Instead, F&M celebrated 518 graduates at the Class of 2023 Commencement. Featured speakers included alum Jacob Bleacher, chief exploration scientist at NASA.
May 12, 2023
Class of 2023 Celebrates With Lux et Lex Walk
Franklin & Marshall's Class of 2023 joined together for one last journey around the pathways of campus during the Lux et Lex walk May 12. The walk began at the College's Alumni Sports &...Franklin & Marshall College offers students a hands-on education that emphasizes close relationships with faculty. Students flourish in a supportive community that treats them as an individual, and their successes continue long after F&M. The College is a national leader in launching students and alumni to opportunities where they make a difference in the community and the world.