Visiting Poet Makes the Ordinary Extraordinary
I'm done being in love with what leaves — autumn gathers in the trees, russet, then tries not to fall asleep on the cold ground. God, it is hard being happy if you try —instead, be like this slow yellow. Let go. ["Russet"]
Poet Kevin Young indulged Franklin & Marshall's Oct. 7 Common Hour audience with richly crafted words from "Stones," his latest work chronicling family generations in the American South.
"What I love about poetry is it makes the ordinary extraordinary," said Young, this year's F&M Mueller Fellow.
Young is director of the Smithsonian's National Museum of African American History and Culture in Washington, D.C. He has authored 11 books of poetry and two works of nonfiction. A former Guggenheim Fellow, Young was elected to the American Academy of Arts and Sciences in 2016 and was named a Chancellor of the Academy of American Poets.
The peculiar cover of "Stones" — a menagerie of plastic figurines — hints at the book's equally unique contents. The figures represent LEGO pieces that have washed ashore the beaches of southwest England for the past 25 years after a cargo ship spill.
"They're part of the flotsam of daily life. And in some ways, that's what the book is about. It's about a more permanent kind of memorial: These stones that grace two graveyards in Louisiana where my kin are buried," Young said.
"The stones sort of migrate, but never far, [like] some of the family in the book. There's something solid and powerful about it that I think is really worth remembering," he said, referencing the poem "Sandy Road."
The roads here only lately got names. Before, we lived on Rural Route blank...Today the roads remain mostly ditch water & dirt — small stones that migrate but never far.
The Mueller Fellowship Endowment was established in 1980 to bring distinguished national speakers to the College for conversations with the campus community. Young spoke virtually during Common Hour and in a continued conversation after the event.
"I didn't grow up knowing poets or living poets," Young shared during an audience Q&A.
Something clicked when Young, who spent much of his childhood in Topeka, learned that poet Langston Hughes considered Kansas home.
"His Kansas connection has really been important to me, but also the way he thought about the blues and turned it into poetry. Not to give it the noble nobleness of poetry, but to give poetry the nobleness of the blues and the complexity, the voices. Which also meant writing about everyday folks," Young said.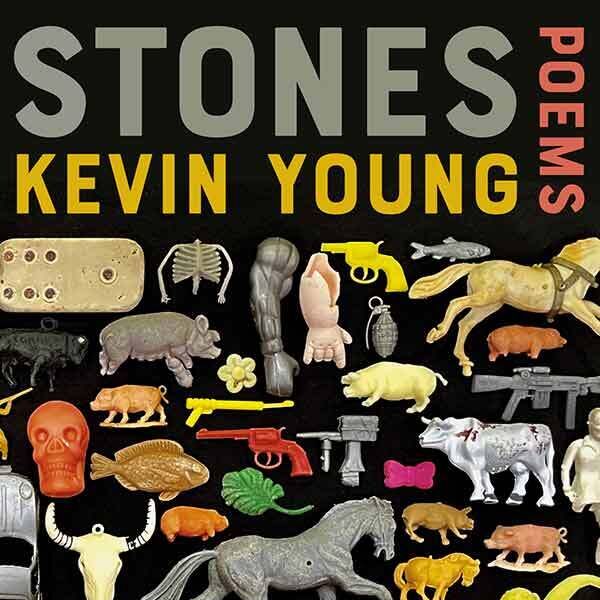 Russet
From "Stones," by Kevin Young
I want to drink
The day down.
Maybe next
The night—first,
We'll find
our feet, our feet
the floor. The blue beyond
the window
returns like a mother
after work, collapsing into
the living room.
I'm home. I'm done being
in love with
what leaves—
autumn gathers
in the trees, russet,
then tries
not to fall asleep
on the cold ground,
God, it is
hard being happy
if you try—
instead, be like
this slow
yellow. Let go.
Related Articles
October 2, 2023
"Professional Daydreaming" with Poet Gabrielle Calvocoressi
Read a Q&A with Gabrielle Calvocoressi, this year's Hausman lecturer. The poet will deliver an Oct. 3 public reading and Oct. 4 master class at F&M, both open to the public.
September 13, 2023
First "Campus Hour" Features Panel on Banned Books
Franklin & Marshall College faculty and staff will be joined by local librarians and school board candidates at the upcoming Campus Hour discussion, "Who's Afraid of Banned Books? The Rise of Book Censorship in the U.S." The event will be held Thursday, Sept. 14, at 11:30 a.m. in Bonchek Lecture Hall.
September 7, 2023
Microgrants Fund Student Passion Projects
Writers House microgrants enabled six F&M students to explore passion projects aligned with their fields of study this summer.