Barbara Conner
Director of Recruitment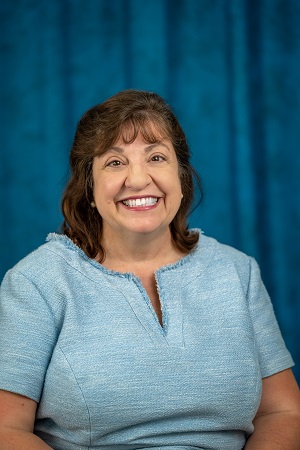 Barbara Conner grew up as an Army Brat and moved eleven times from birth through college graduation. Having lived all over the world, she is excited to make Lancaster her new home as she assumes her new role as Director of Recruitment. She already loves exploring the Central Market and has attended a few programs and concerts in the region!
Barbara is a graduate of Sweet Briar College, BA in Political Economics as well as the University of Virginia, where she earned her MEd. in Social Foundations of Education.
Prior to working at F&M, Barbara spent twelve years as Director of College Counseling at Foxcroft School in Middleburg, Virginia and before that served as College and Career Center Specialist at West Potomac High School (Fairfax County Public Schools) in Alexandria, Virginia.
Barbara is active in a number of professional organizations including NACAC, PACAC, PCACAC, NEACAC and is a frequent speaker on topics related to college admission and ethical practices in college admission. She created the Five First-Choice Colleges approach which reduces stress and improves outcomes in the college admission process, which was featured in the Journal of the National Association for College Admission Counseling (Spring 2015).
Barbara loves spending time with family. Her daughter, Maggie, lives with her family in Richmond, Virginia and Barbara's son, Kit, lives in New Hampshire with his amazing St. Bernard/Boxer-cross, named Pilot! Barbara enjoys live music and has attended hundreds of concerts. She looks forward to exploring all the area has to offer!