F&M does not provide on-campus storage for students. Instead, we have a partnership with Storage Scholars, a service that lightens the burden of moving and storage.
Storage Scholars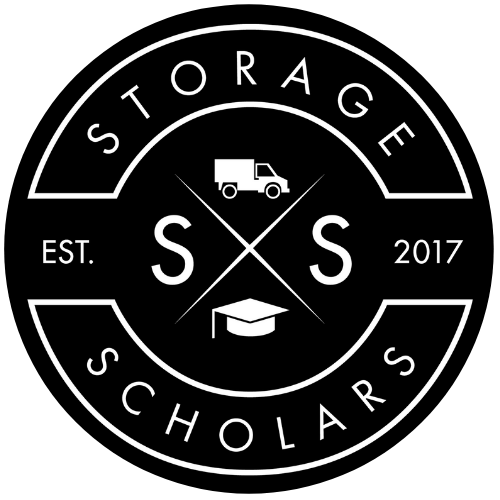 Founded by a college student, Storage Scholars offers a suite of features to ensure the most seamless storage process in the game.
How it Works

They Supply
Storage Scholars distribute free boxes and supplies right on campus so you can pack and safely store all your items.

They Pick Up and Store
A hired, trained, fellow student ambassador will come grab your boxed items at a conveniently scheduled time for storage.

They Deliver
When you are ready to come back to campus, your items will be delivered and waiting for you in your new assigned location.

They Ship
If you need to ship any items ahead of your arrival, you can sign up for Storage Scholars' Ship to School program. Storage Scholars will ship boxes to your house for packing. Once the team receives your belongings, Storage Scholars will store them and later deliver them to campus so they're ready and waiting in your room.
Why Choose Storage Scholars?
Why Choose Storage Scholars?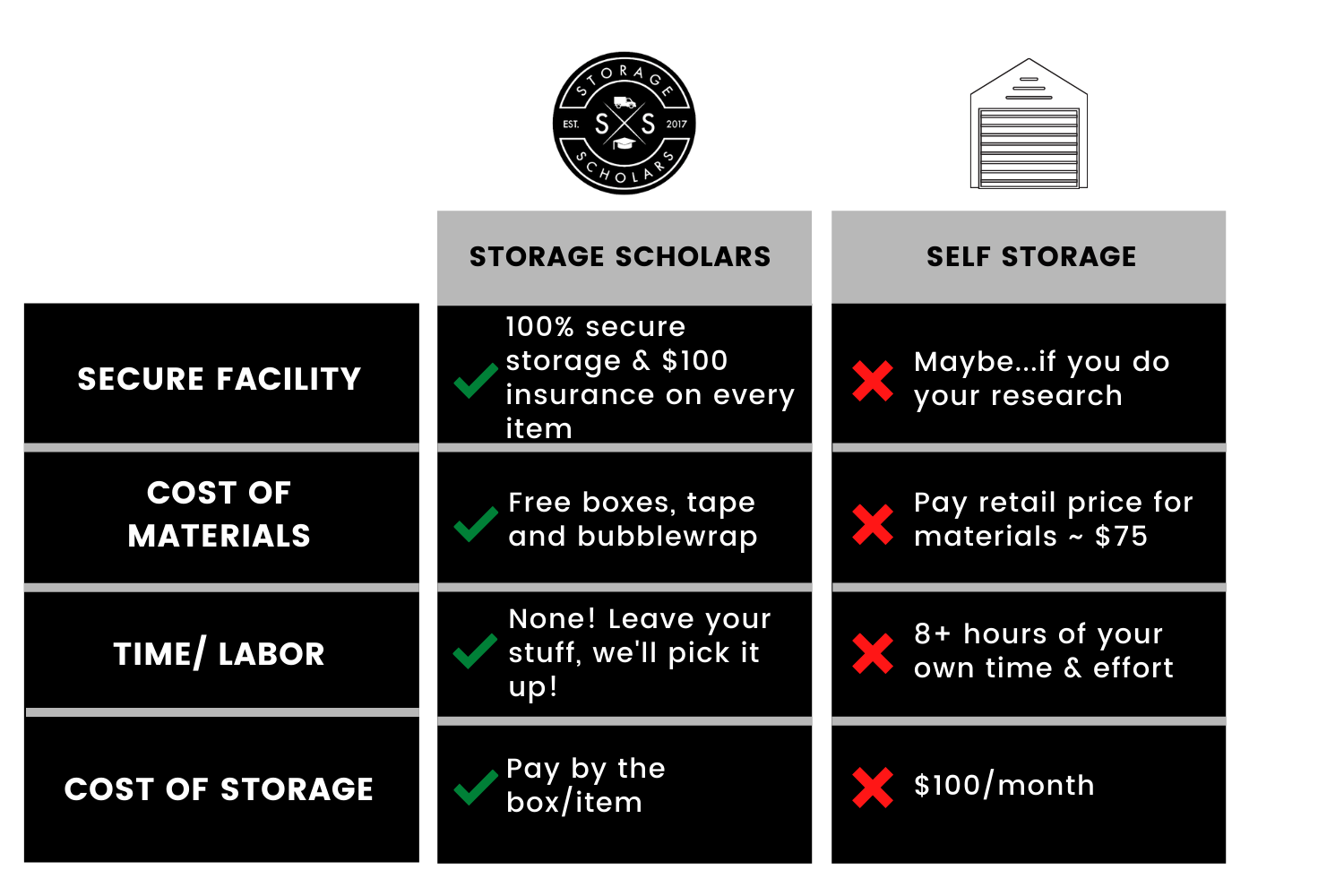 Local Storage
There are local self-storage facilities that can provide flexibility for a student or a group of students that wish to store their belongings. Students are responsible for contacting the self-storage facilities to inquire about pricing and make arrangements for storage. It is the student's responsibility to verify and investigate providers and services.
Curious What to Bring to Campus?
Check out this list of what we think you might need to live on campus. Be sure to also review what items you should not bring!
Explore what to bring »