Off-Campus Study: Aly Campbell '18
Once I decided to go to Varanasi, India, I started reading about the city and found that, arguably, the most popular reason people go to Varanasi is to die. What a city I had chosen. In Hindu tradition, one is said to achieve moksha (liberation) from the cycle of reincarnation if they die in this sacred city. There are two famous burning grounds along the river's edge where bodies are burned all day and all night. Post-cremation, the ashes are then dumped into the Ganges River, or Mata Ganga as the locals call it. Mata Ganga is said to be purifying; bathe in it and your sins will be washed away.
Upon my arrival to Varanasi, Mata Ganga was flooded, having climbed the enormous Ghats (the steep stairs line the river in Varanasi), and was creeping into the city. Local boys jumped off of balconies into the brown, opaque water, where just a month later laid stone steps I sat on to watch the daily evening ritual, Ganga Aarti. Looking at this water after having written a research paper about the pollution of the Ganges, one of the most polluted bodies of water in the world, I decided there was no way I was ever going to bathe in this water. Not just ashes were dumped into the river, but dead cows, toxic chemicals, sewage, and much more had levels that were ridiculously high and unsafe. Yet, walking along the river's edge at any time of the day, I would see people bathing, performing rituals in the water, little kids swimming, or people washing dishes or clothes. Even my host grandmother went to Mata Ganga at four every morning to bathe. With all of this exposure to people bathing in the famous river, my desire to bathe in the river started to grow.
It was not until November when I finally decided I would dip my entire body into the water, fully disappearing for a few seconds from any bystanders watching. It was no longer ninety degrees at dawn, as it had been my first month in the sacred city; the temperature had dropped closer to fifty or sixty degrees in the early morning. This did not stop locals, so I was determined for that not to stop me either. One morning in mid November, my friend, our program director, and I walked to the Ghats at 5:30AM. We took off our jackets, and bathed in our full kurtas and salwar (typical Indian dress with loose pants and a dress-like top with slits on the sides), as females always bathe fully dressed. However, some men would bathe in only a lungi (a type of sarong and a traditional garment worn around the waist) or simply a loincloth. After plugging our noses to dip our heads three times (as is customary) into the Ganges, we took turns using the changing room by the river, a little three-sided stone structure with an open side facing the river. Stripping off my soaking wet clothes to replace them with dry ones, I hoped no boats would go by and see my naked body.
Once changed, the three of us walked along the Ghats to a chaiwala (one who sells tea), where we sat and sipped on our chai as the sun rose. After the cup of tea, my friend and I walked home, eager to cleanse ourselves of the polluted water we had just bathed in. However, I did not just feel dirty, I also felt more connected to the local culture and a sense of accomplishment as I partook in a custom I was so sure I was not going to do. Just two weeks later we went and bathed again with other friends. In challenging my own beliefs of what is safe and doing things I did not expect to do, came some of my happiest, most fulfilling moments of my semester in India.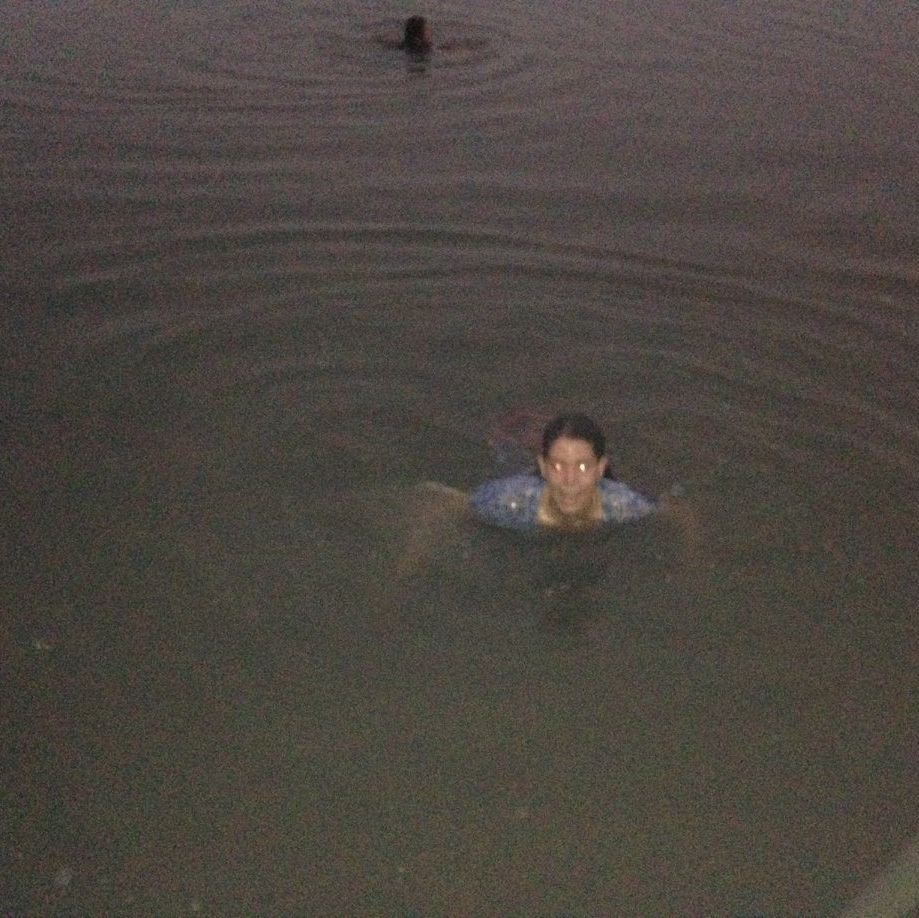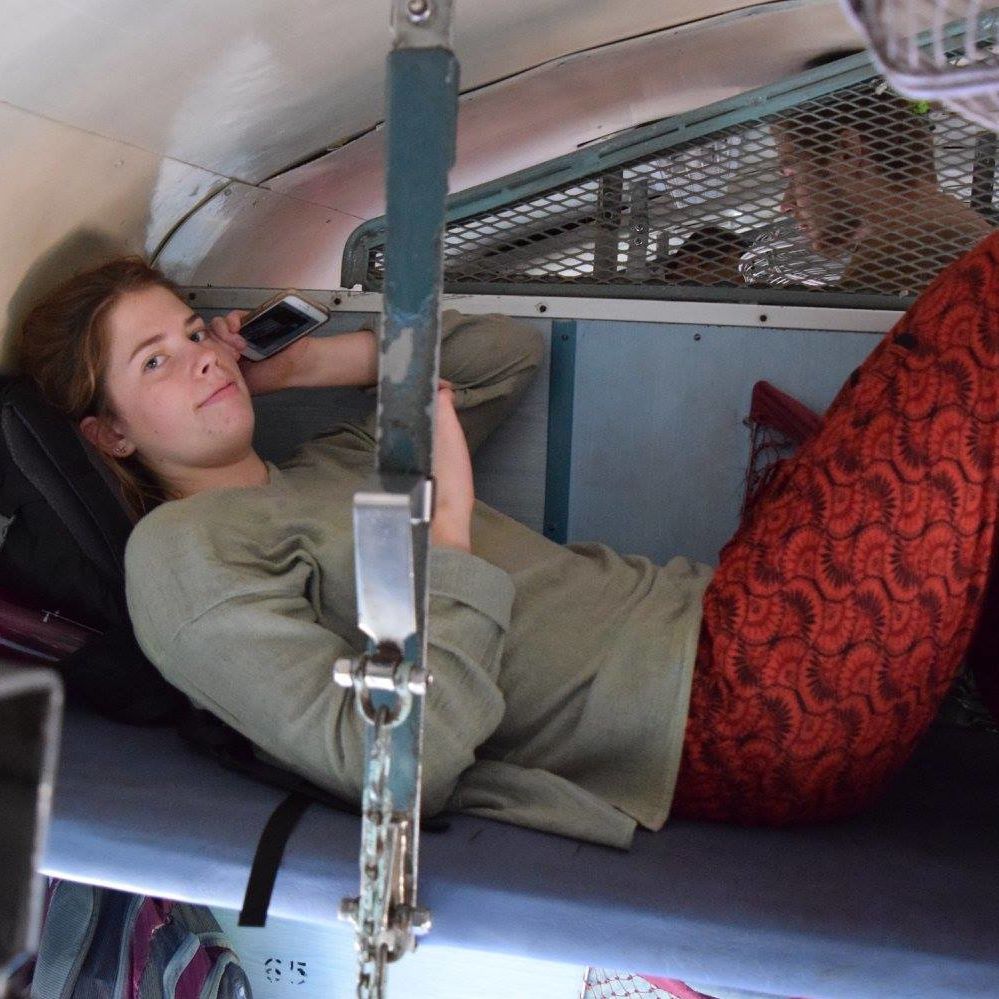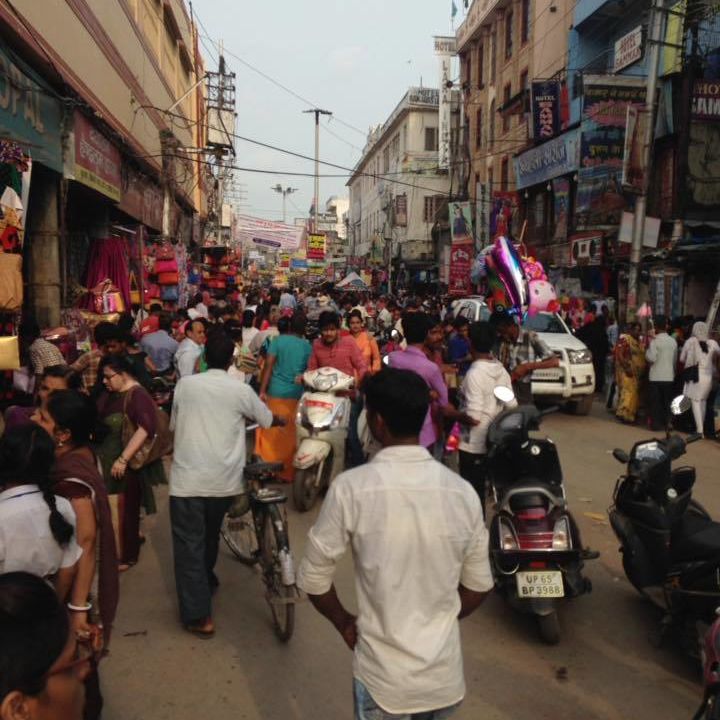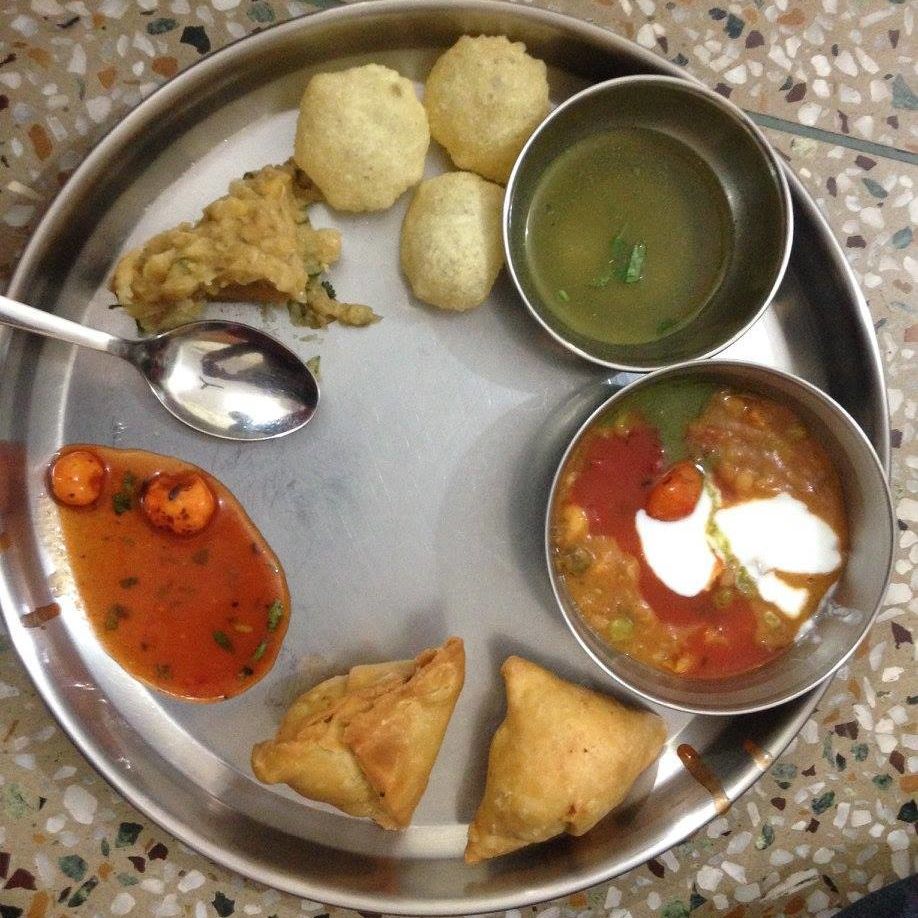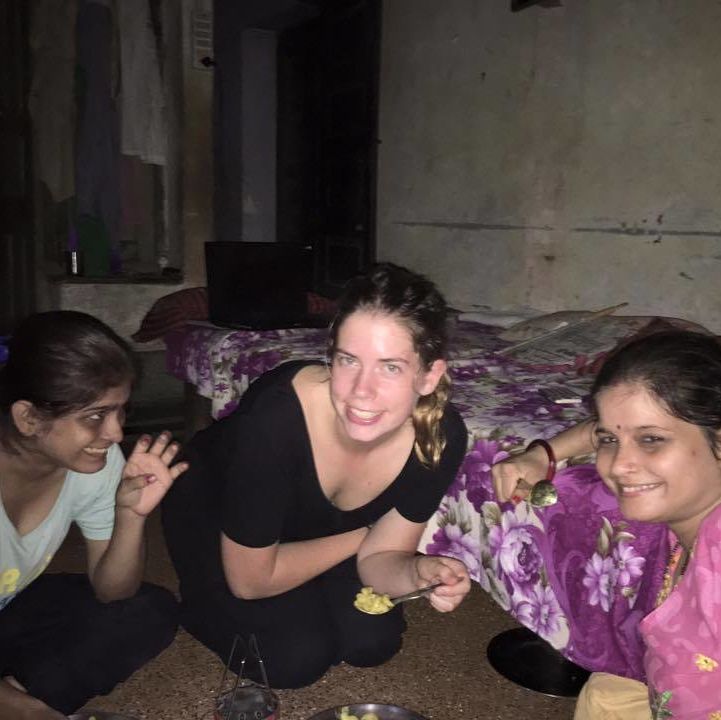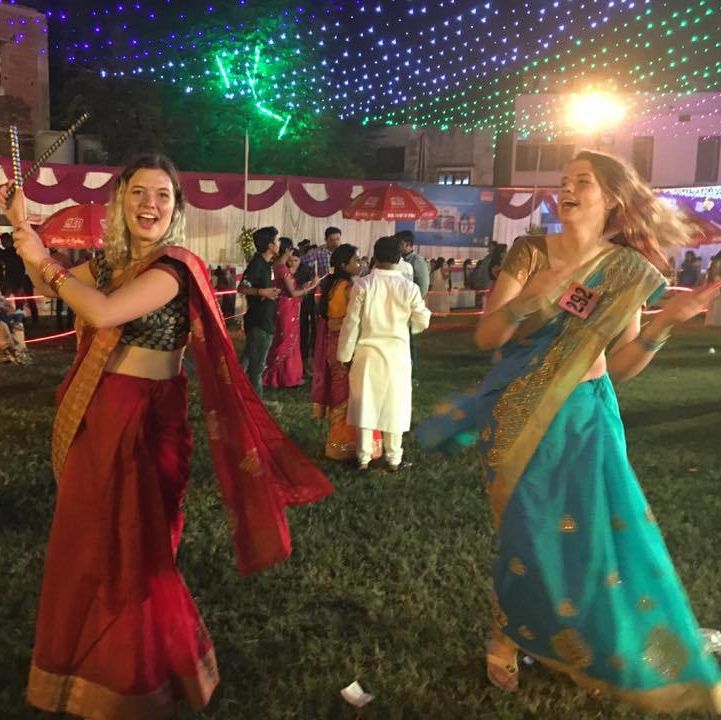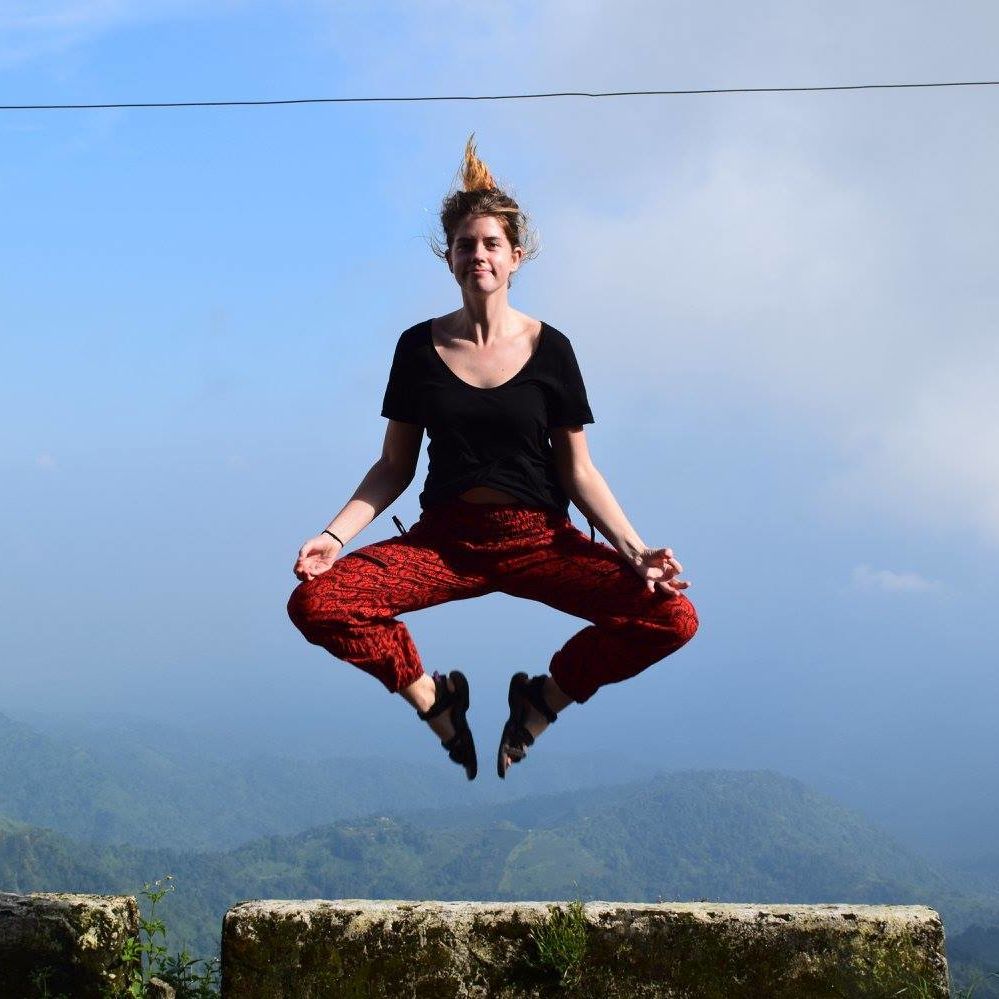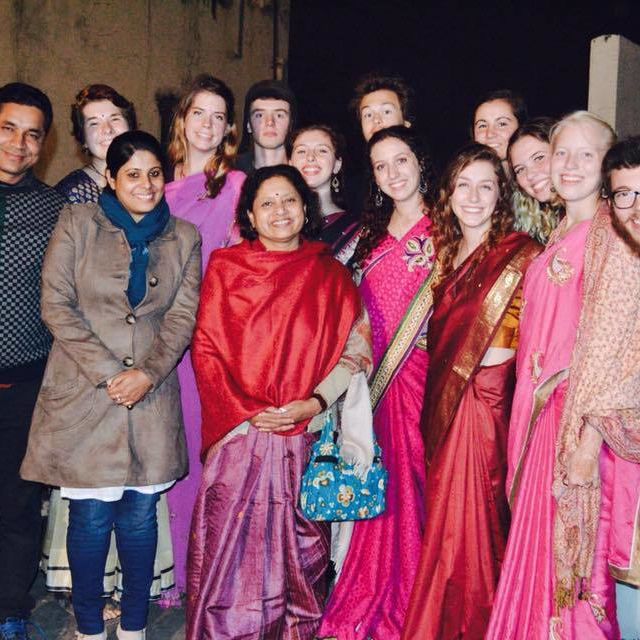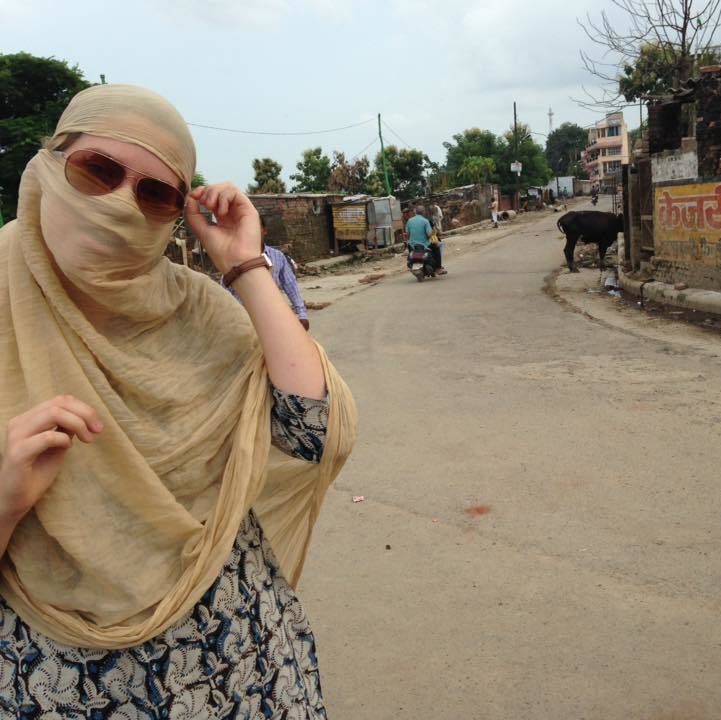 OCS Profile
Aly Campbell '18
Alliance for Global Education: The City, the River, the Sacred

Varanasi, India

Term Abroad: Fall 2016

Weis College House

Major: Joint in Environmental Studies and Business, Organizations & Society

Campus Affiliations: Off-Campus Study Ambassador, Rotaract Club, Orchestra, Women's Rugby, Women's Swimming

Related Articles
September 28, 2023
Future Lawyer Expands Her Resume With Hands-on Legal Experience
Morgan Hovan '24, a math and economics major, was the first F&M student to declare the Legal Studies Certificate. Explore how this decision is helping carve her path toward a successful career in law.
September 26, 2023
Students Stargaze at Cherry Springs Retreat
Students attended a recent weekend retreat to Cherry Springs State Park for two nights of stargazing in September. Night sky enthusiasts flock to the park for its spectacular views of the Milky Way.
September 21, 2023
Exploring Theater as a Tool for Social Change, Education, and Awareness
Aviva Katz '24, a government and theatre joint major, discusses how F&M's Diversity and Equality in Education Certificate is helping her along her path toward a career in educational theater.