Off-Campus Study: Livia Nash '18
To say that I was apprehensive the week before May 17th, 2016 could not be more of an understatement. The night before my family and I drove to New York for my flight to Florence, Italy, I found it impossible to sleep, and asked my mother several times if I was having a heart attack since I found it difficult to catch my breath. Anxiety was what my mother diagnosed, and she assured me that the feeling would subside.
Many students may not admit their feeling of anxiety and fear before they study abroad, afraid that it makes them seem immature and not prepared enough to explore the unknown. The only reason I choose to reflect upon these feelings is because of the polar opposite emotions that I felt once I arrived in Florence. Those emotions were nothing short of invincible and brave.
As a neuroscience major at F&M, I feared that my dream of studying abroad in Italy for the sole purpose of studying art would never be fulfilled. I yearned for something other than lab benches and test tubes, something that made me time travel to my younger days of artistic creativity. Attending my first study abroad fair, I found exactly what my heart desired through Studio Art Centers International (SACI), a program that would allow me to live in Florence, Italy for several weeks over the summer and simultaneously recover my artistic mind.
While in Italy, four of us lived in a spacious apartment, and my roommates deemed me as their doctor since I was the only one who was not an art major. The irony of this title set in when it was I who required medical attention due to an infected mosquito bite. It was through this experience that I accidentally interrupted an English-Italian class in another school and aimlessly wandered around a flea market for upwards of thirty minutes in search of the doctor's office. The medical system in Italy, from the brief experience I had, was so much simpler than the one we all experience here in the U.S., and while I appreciated the doctor's diagnosis, I know he did not understand the importance of my appointment. Even when I thought I was studying abroad in an area completely unrelated to my major at F&M, suddenly my experience came full circle.
Academically speaking, my classes were eye-opening in the most dramatic of ways, allowing me to experience jewelry design as well as the Renaissance art found in every corner of Florence. My jewelry design course was challenging for me, particularly because of my perfectionistic personality, while my Renaissance Art History class exceeded all of my expectations. How does one even begin to describe the art seen in Florence? We spent absolutely no time in a classroom, and instead traveled around Florence during the week, and to other Tuscan cities on Saturdays.
I would be remiss in my complete recounting of my abroad experience if I didn't mention the most exceptional moment of my young life. After waking each other up at 3:45 AM, my roommates and I hiked a 30 minute journey to the top of a large hill to watch the sunrise over the city we'd grown to adore. En route, we stopped in front of the Duomo, which for the first and only time was empty, no one in sight.
The never-ending memories of my study abroad experience multiplied in ways I never could have imagined when my mother, Nonna, and Nonno arrived in Florence. My Nonno, a native Florentine, yearned for one more chance to visit his old stomping grounds. To be able to show him all that I learned about his native country in a few shorts weeks brought as many smiles to his face as mine. Living as a Florentine for seven weeks allowed me to develop a deeper appreciation for artists and forced me to discover more about myself than I ever could have in a chemistry or biology lab.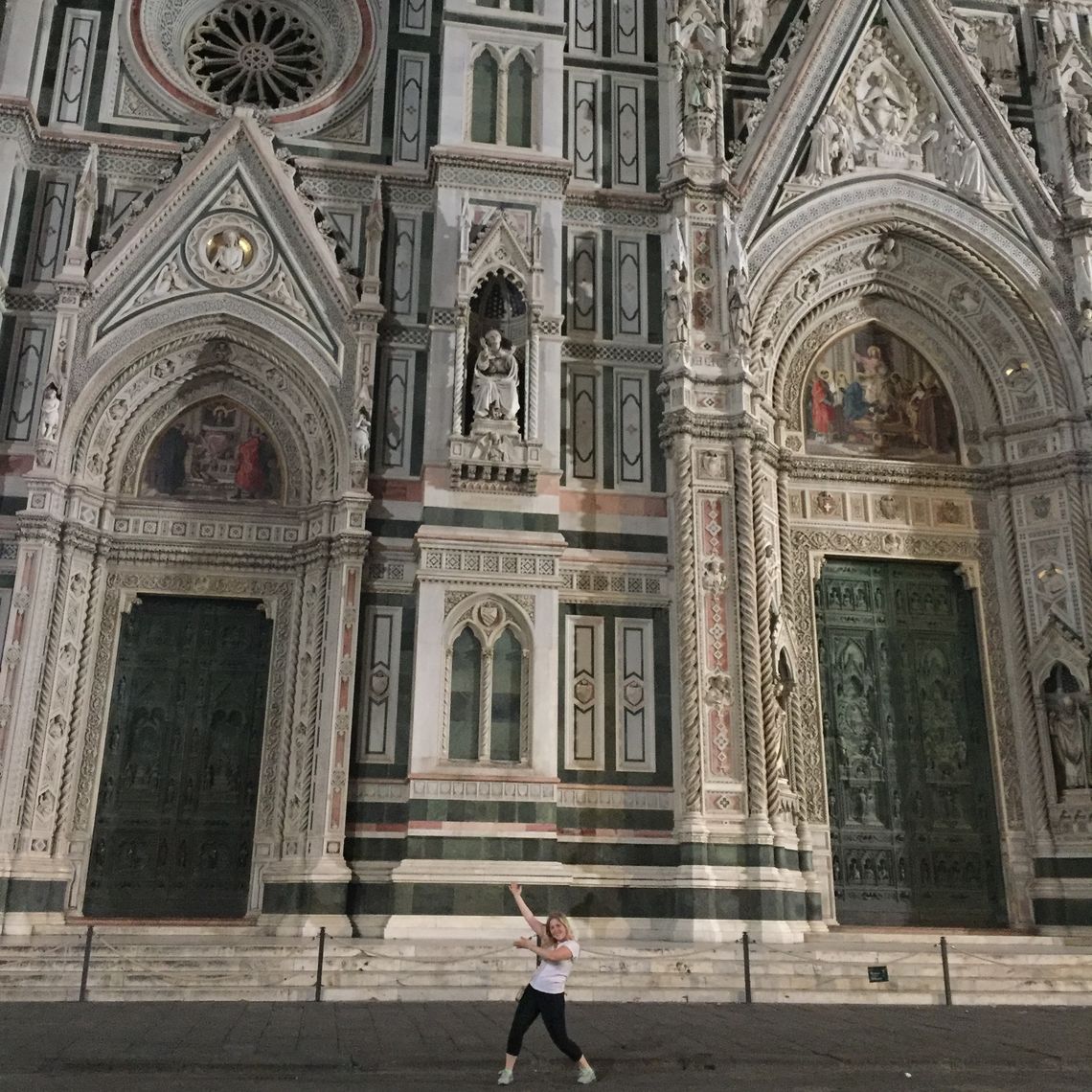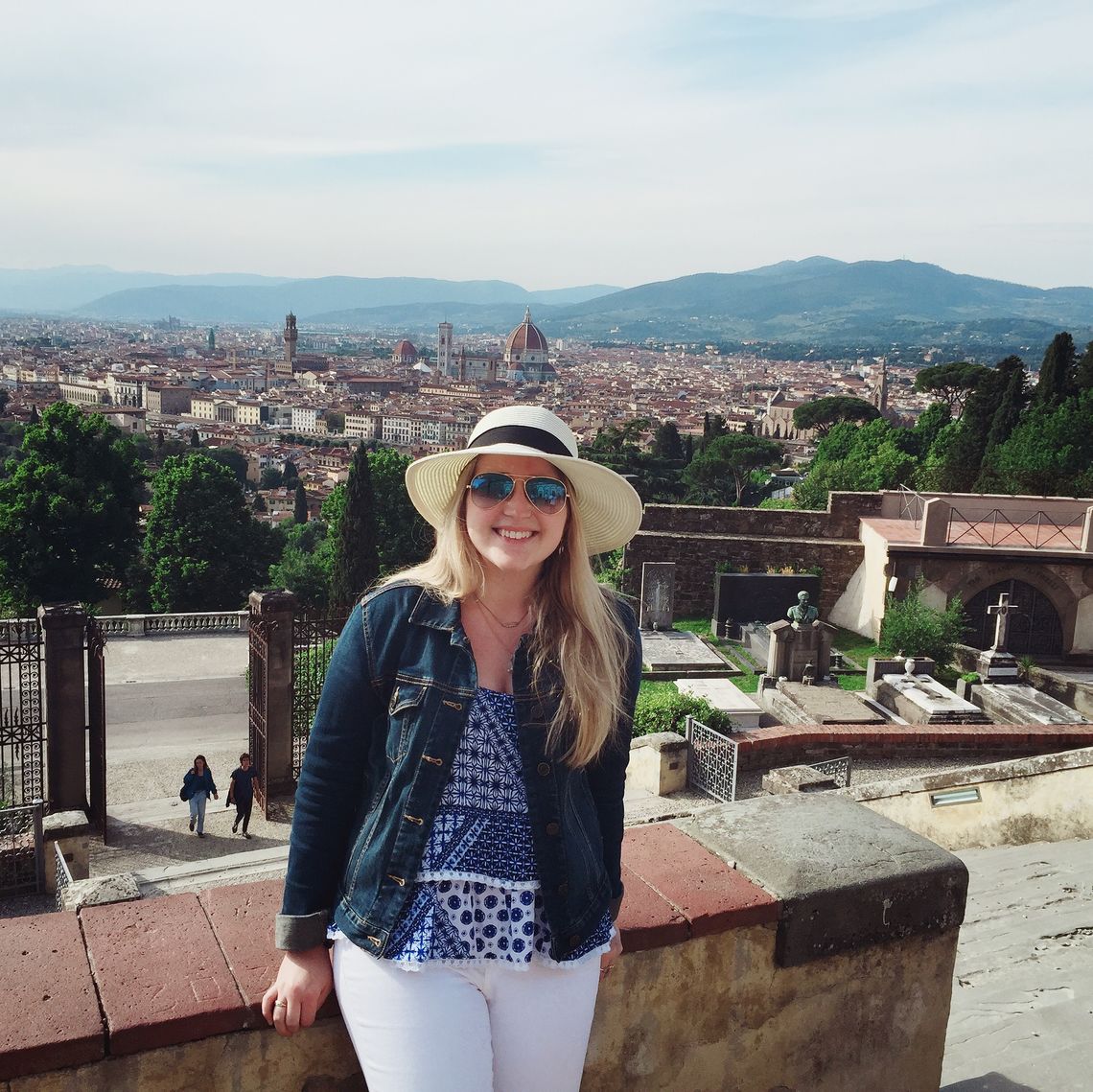 Related Articles
September 28, 2023
Future Lawyer Expands Her Resume With Hands-on Legal Experience
Morgan Hovan '24, a math and economics major, was the first F&M student to declare the Legal Studies Certificate. Explore how this decision is helping carve her path toward a successful career in law.
September 26, 2023
Students Stargaze at Cherry Springs Retreat
Students attended a recent weekend retreat to Cherry Springs State Park for two nights of stargazing in September. Night sky enthusiasts flock to the park for its spectacular views of the Milky Way.
September 21, 2023
Exploring Theater as a Tool for Social Change, Education, and Awareness
Aviva Katz '24, a government and theatre joint major, discusses how F&M's Diversity and Equality in Education Certificate is helping her along her path toward a career in educational theater.