A Diner, a Dream, and a Golden Door
Roger Avila-Vidal '22 was just an infant when his parents moved the family from Puebla, Mexico, to Lancaster in pursuit of a better life.
An ambitious student growing up, the Franklin & Marshall graduate knew college was a possibility. But his immigration status made that dream seem nearly impossible.
A chance encounter with a prolific F&M benefactor helped change that.
The Diner...
The Avila-Vidals' story begins 2,400 miles away from campus in Puebla, a city of 3 million surrounded by mountains 60 miles southeast of Mexico City.
"Their main goal was always to give me a better life. Education was a major component of why they brought me here," said Avila-Vidal, who graduated in May with a dual major in international studies and anthropology with a minor in French.
Hard work, opportunity and a touch of luck converged in a chance 2016 encounter at a Lancaster diner where Avila-Vidal's parents worked.
F&M benefactor Ann Barshinger is fond of Willow Street Diner — in particular, the way that Avila-Vidal's father, a chef, prepared breakfast.
"Employees are usually kind of ignored. But she [Barshinger] took the time to just ask them questions about where they're from. She started asking them about their family," Avila-Vidal said.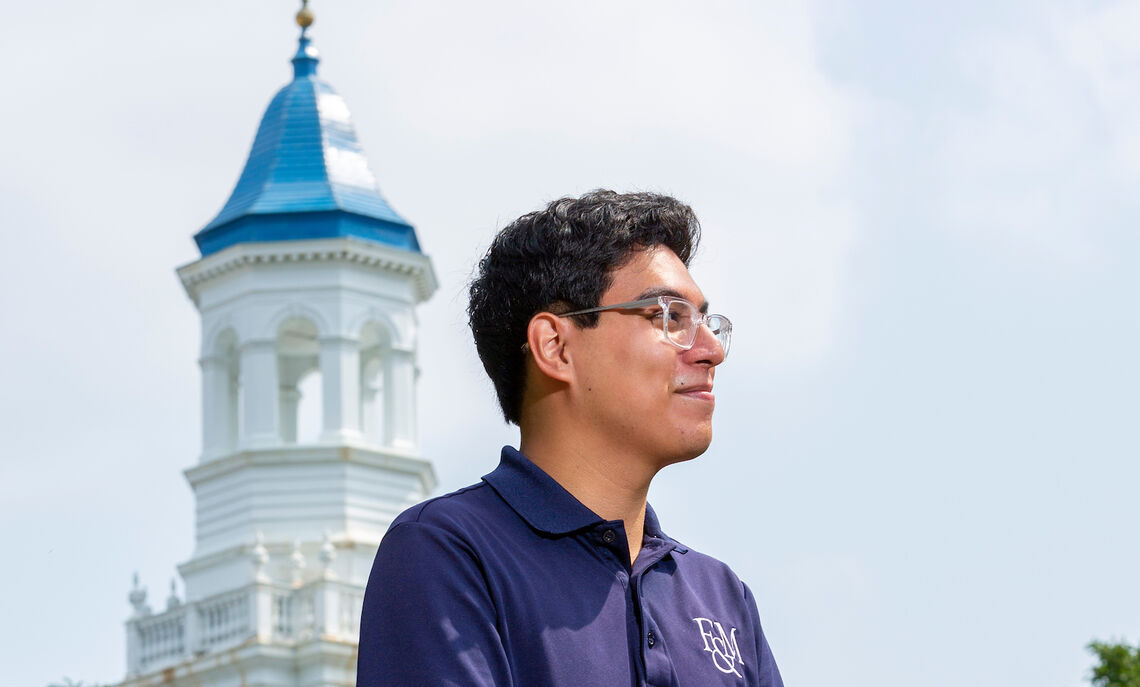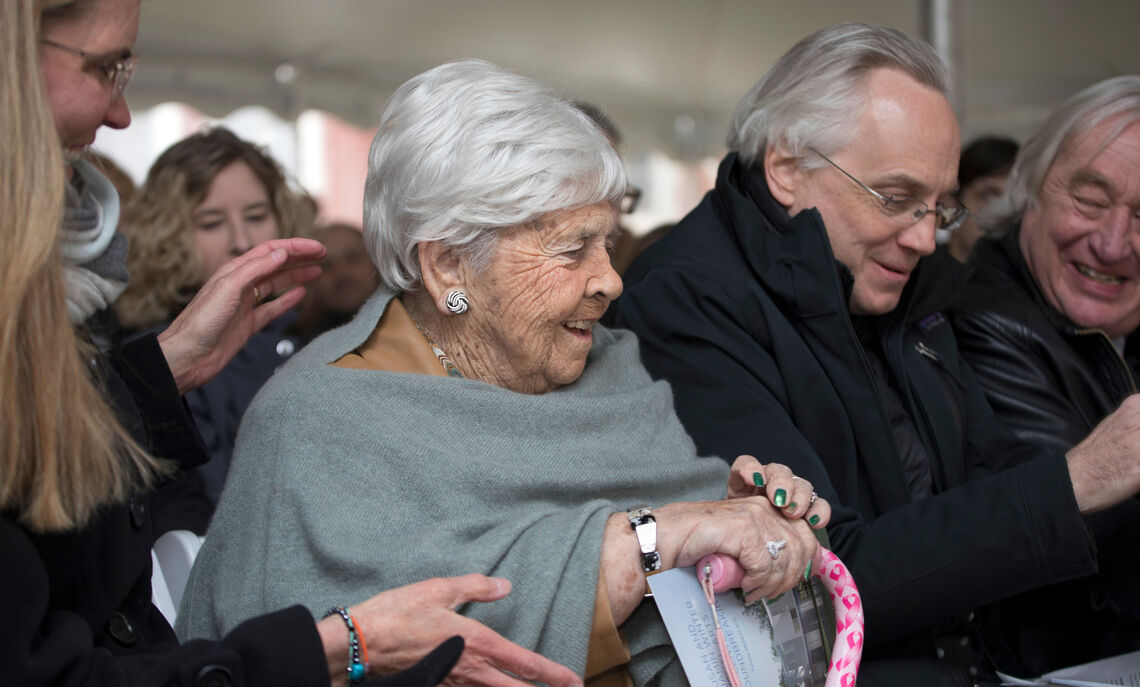 The Dream...
Barshinger has been the College's most generous benefactor while setting a shining example of service throughout central Pennsylvania.
Her remarkable generosity includes $11.5 million in gifts to support planning and construction of the Ann & Richard Barshinger Life Sciences & Philosophy Building, and with her late husband, the lead gift to create the Barshinger Center for Musical Arts.
In addition, the Ann Boyd Barshinger Scholarship Fund provides need-based financial aid to local students who could not otherwise afford to attend F&M.
"I like to be able to contribute to the present and the future of Franklin & Marshall," Barshinger said. "It is a very enriching experience to know that, in giving to financial aid, I'm helping support the future of talented young students, who are our neighbors and friends, and also securing the future success of this fine institution."
When Avila-Vidal's parents mentioned their son's interest in college, Barshinger arranged for him to visit F&M.
"I visited 35 different schools before deciding to look in-depth at Franklin & Marshall College," he said. "Getting to meet students on campus and seeing how active they are in general — not just in academics, not just in clubs, but also student activism — that really caught my attention."
He fell in love with F&M — but there was a catch.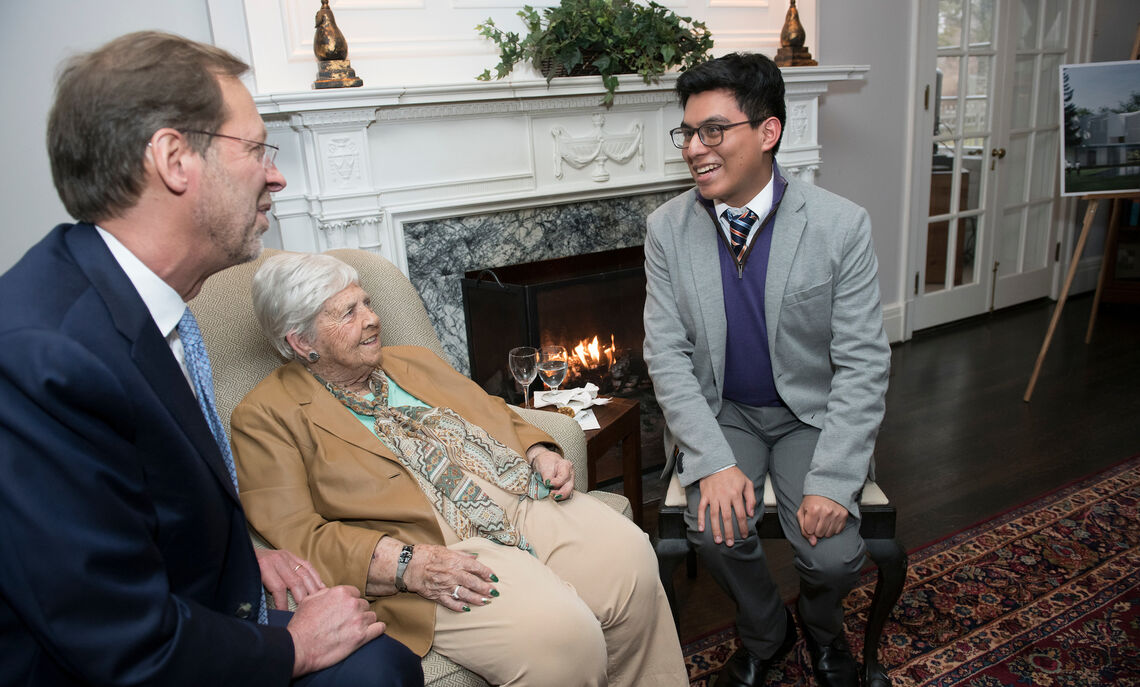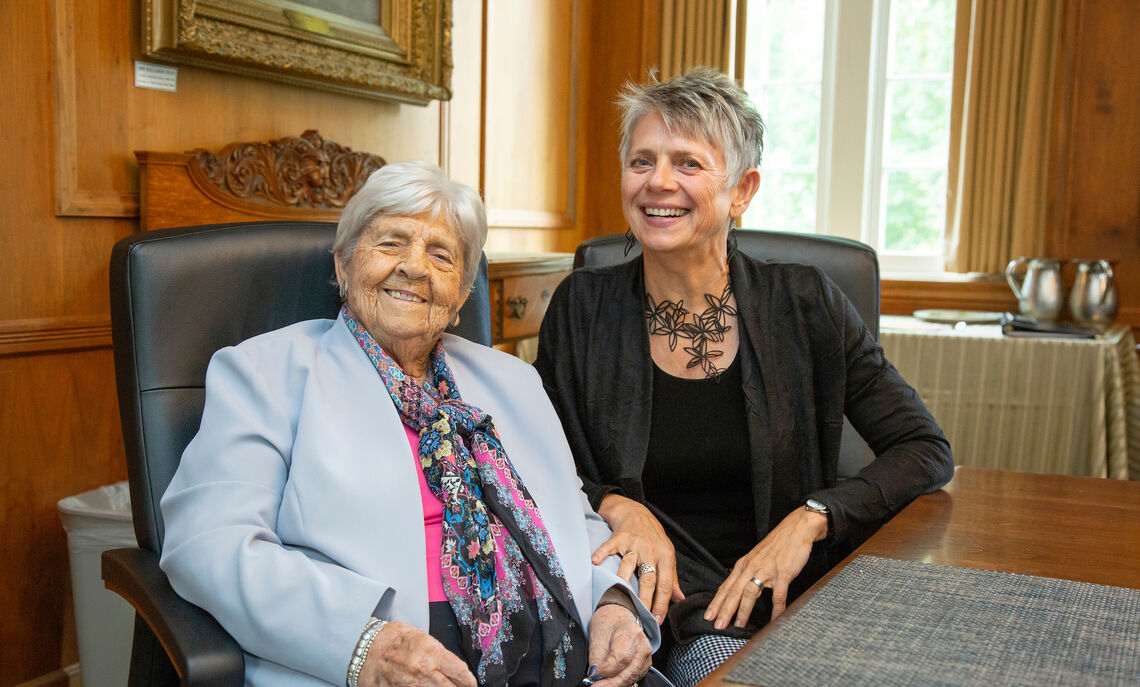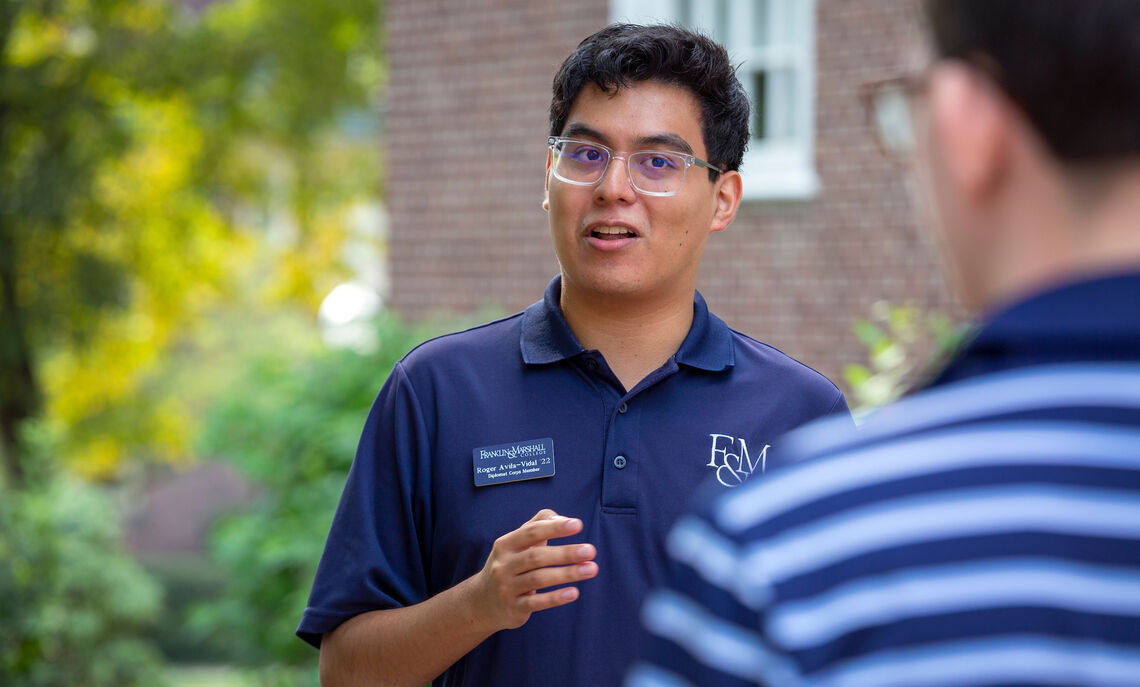 The Golden Door
Avila-Vidal was a DACA student — the Deferred Action on Childhood Arrival program implemented in 2012 that allowed young immigrants brought to the U.S. as children to remain in the country.
DACA students cannot apply for federal financial aid.
"It was a lot to navigate, especially as a first-year college student unsure of how to approach the application process in the first place," Avila-Vidal said.
The door cracked open when he found a program called Golden Door Scholars, an organization providing aid to DACA or other undocumented students.
"They have partnerships with a lot of schools throughout the United States. And one of the partner schools when I was applying for that program was Franklin & Marshall," Avila-Vidal said.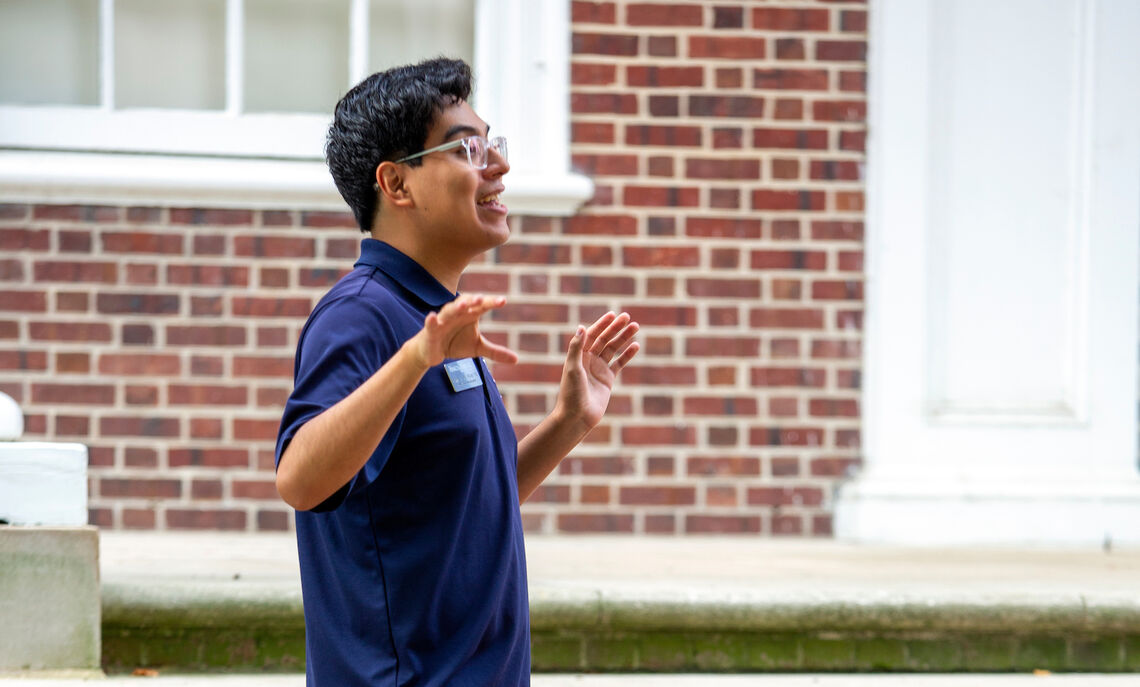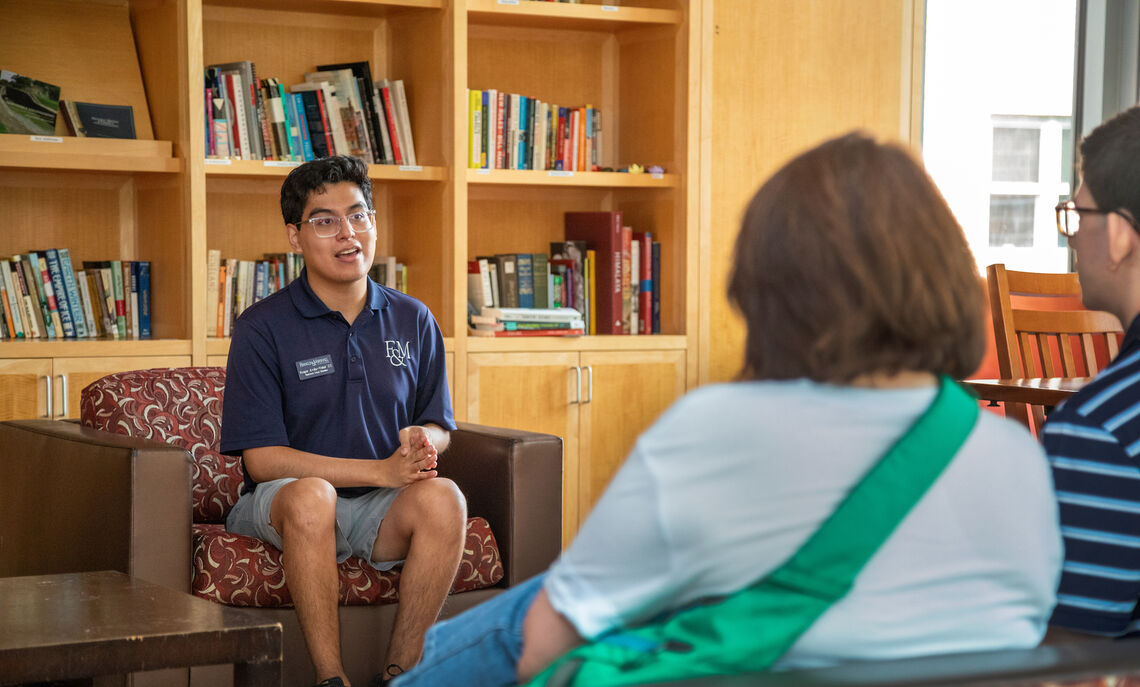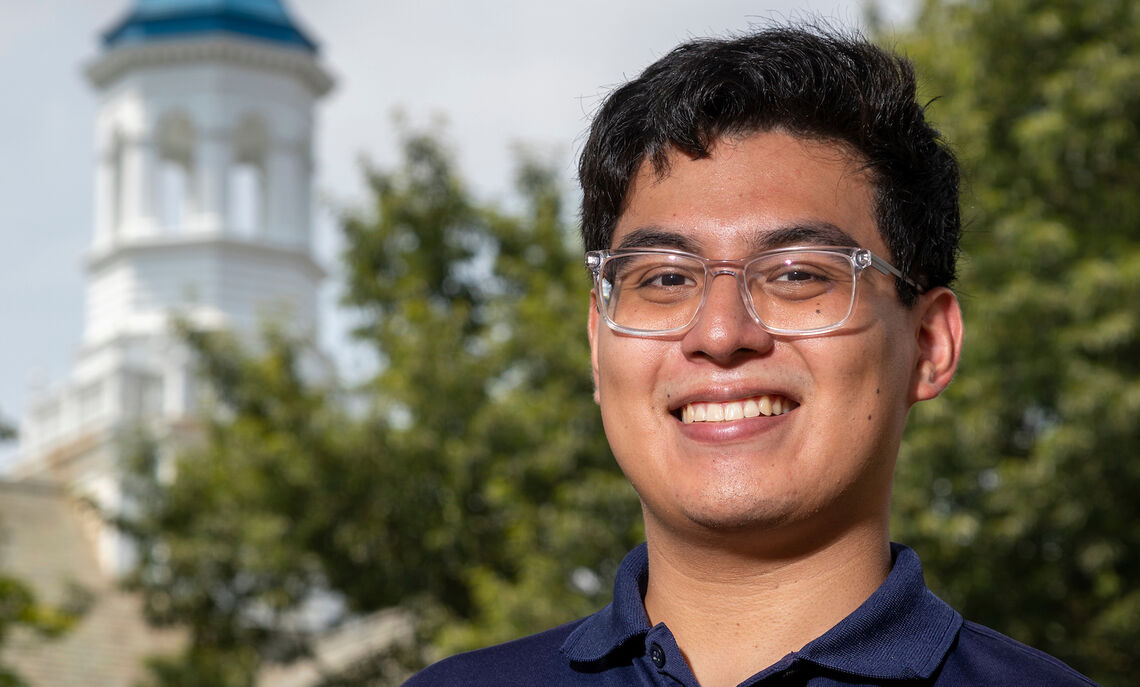 The Path Forward
Avila-Vidal's path to F&M wasn't easy. But his impact can already be felt. As a campus tour guide and house adviser, he was the first friendly face many prospective and new students saw on campus.
But before Avila-Vidal graduated, he had one more goal — to broaden diversity initiatives on campus through a pilot program introducing Diversity, Equity and Inclusion (DEI) courses to F&M.
In fact, Avila-Vidal helped facilitate a coalition of student leaders to create the programming. He participated as a course preceptor his senior year.
"I'm excited to see that now coming to fruition... to see what we can improve and how we can change this to adjust and be able to help improve the environment on campus," said Avila-Vidal, who is now exploring graduate school options.
Like so many students who walk under the Lux et Lex arch, Avila-Vidal has changed F&M for the better. And the impact of the conversations between Barshinger and his parents has rippled beyond the classroom.
With Barshinger's encouragement, the family opened their own restaurant: The Cactus Cafe, in Millersville. The menu features classic breakfast items, with a Puebla twist.
Barshinger was among the first to visit.
"Getting to meet students on campus and seeing how active they are in general – not just in academics, not just in clubs, but also student activism – that really caught my attention."
– Roger Avila Ridol '22

Related Articles
July 26, 2023
F&M Appoints New Members to Board of Trustees
The Franklin & Marshall Board of Trustees voted to elect its newest members during the Board's spring meeting. F&M is proud to welcome the following recently elected trustees, who began their terms on July 1.
June 26, 2023
Shining Light Along Their College Path
As a student in the 1950s, Franklin & Marshall College stirred his interest in the world of ideas. A government major, he took courses in a wide array of other topics. Throughout his career, he...Franklin & Marshall College offers students a hands-on education that emphasizes close relationships with faculty. Students flourish in a supportive community that treats them as an individual, and their successes continue long after F&M. The College is a national leader in launching students and alumni to opportunities where they make a difference in the community and the world.
June 20, 2023
A New Generation of F&M Philanthropists
Who are the next Franklin & Marshall benefactors? The members of the Student Giving Committee say: Look in the mirror. A total of 639 students contributed to fundraising efforts in the 2023...Learn how the Student Giving Challenge starts a habit of giving among current students and inspires investment in a brighter future for the college.