Common Hour Returns with New Format
With the start of the fall semester comes the continuation of a Franklin & Marshall tradition, but with a twist.
Common Hour begins Sept. 7 and will resume weekly with the addition of a new Campus Hour program.
Events are Thursdays from 11:30 a.m. until 12:30 p.m. and held in the Barshinger Center for Musical Arts unless otherwise noted. Common Hour and Campus Hour events are open to the public. View the complete schedule.
Common Hour enables the F&M and Lancaster communities to engage in a campuswide dialogue about vital international, national and local issues. While Common Hour has a lecture format, Campus Hour has a discussion and activity format.
Campus Hour aims to mirror Common Hour's wide-ranging programming, but with an emphasis on F&M topics and resources.
The Sept. 7 kickoff event, "Building Resiliency and Mental Health Through Multiple Pillars of Wellness," features Josh March, owner of Lancaster-based EmPower Training Systems and member of the Pennsylvania Army National Guard.
There are 13 Common Hour talks scheduled for the fall semester. They feature faculty experts, alumni leaders, and speakers from outside the campus community. The final event of the academic year is a Dec. 7 student concert featuring the College's popular a cappella groups.
Many of the events will be recorded and shared with off-campus audiences, including alumni, students studying abroad, and friends of the College.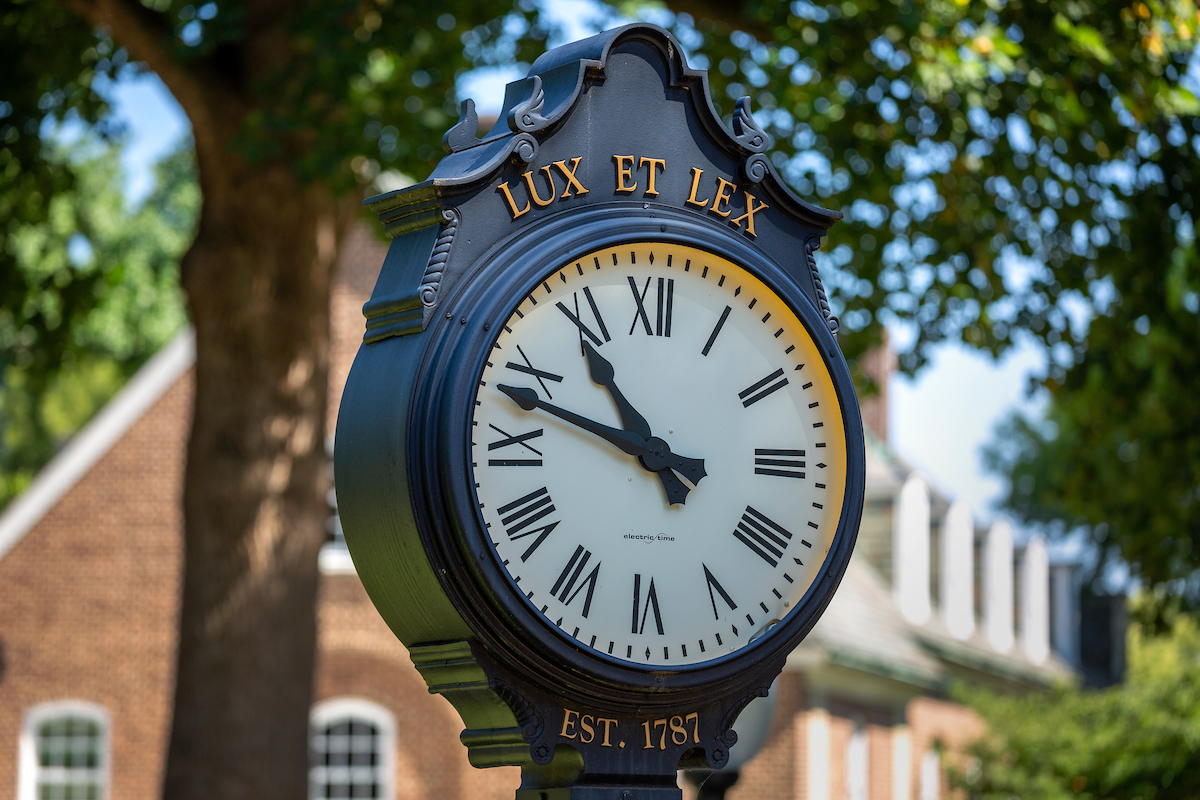 Related Articles
September 13, 2023
First "Campus Hour" Features Panel on Banned Books
Franklin & Marshall College faculty and staff will be joined by local librarians and school board candidates at the upcoming Campus Hour discussion, "Who's Afraid of Banned Books? The Rise of Book Censorship in the U.S." The event will be held Thursday, Sept. 14, at 11:30 a.m. in Bonchek Lecture Hall.
August 16, 2023
Closing the Gender Gap in Finance
Kriti Krishna '18 and Lia Tavarez '20 are working together to make investments more accessible for female entrepreneurs through HearstLab, a a venture fund for women-led startups.
August 4, 2023
Young Alum Startup Merges Art and Economics
Mark Marotta '21 launched Amparo in his senior year at F&M, a web platform for emerging and established fine artists to display original paintings in a virtual stage setting.