F&M Students Examine Creativity, Innovation and the Future of Work
If at first you don't succeed, try again — and again.
A cohort of 16 Franklin & Marshall students learned the value of resilience — among other traits — during an immersive summer program focused on design thinking to solve complex social issues.
"Design thinking is fluid," said rising senior Josh Bissett, a participant in the Creativity, Innovation and the Future of Work at F&M (CIFOW) summer program.
Bissett and his peers led a small campus audience through their process at a July 8 gallery and virtual exhibition.
"Design thinking is a mindset, a philosophy that promotes human-centered design and provides a very practical toolkit for the process," said Maya Greenshpan, Hebrew and Italian language teaching fellow and faculty leader of the CIFOW summer research program.
Students participated in an eight-week immersive program, meeting for several hours almost daily.
The opening weeks of the program gave students the opportunity to tackle projects related to the campus community. One group, for instance, prototyped ideas to modify campus dining and pitched them to managers of Sodexo.
The second part of the program was dedicated to the "big project," Greenshpan said.
"The students went out to the streets of Lancaster — literally out to the streets, to empathize with its residents through interviews and observations, and define the thorny issues in our community," she said.
Students interviewed Lancaster City officials, community leaders and experts. The result was four inspiring initiatives focused on bettering the Lancaster community.
"This is something we've really poured our heart and soul into and really want to see through," said rising junior Rachel Caruso.
Browse the gallery below to learn more about each "big project."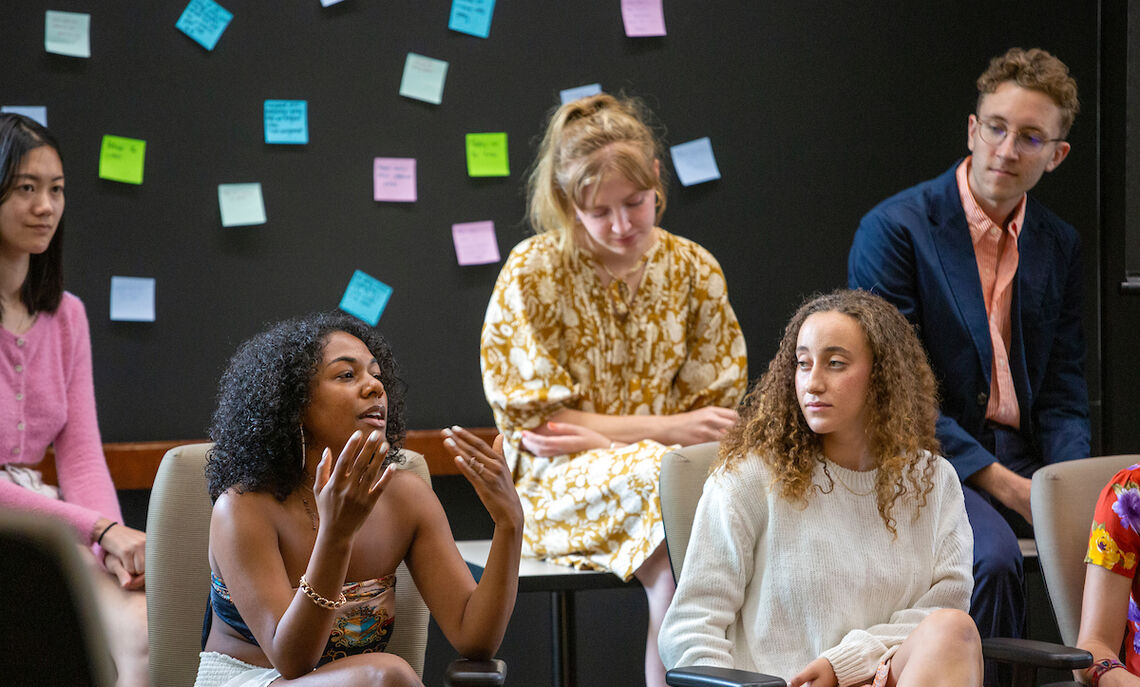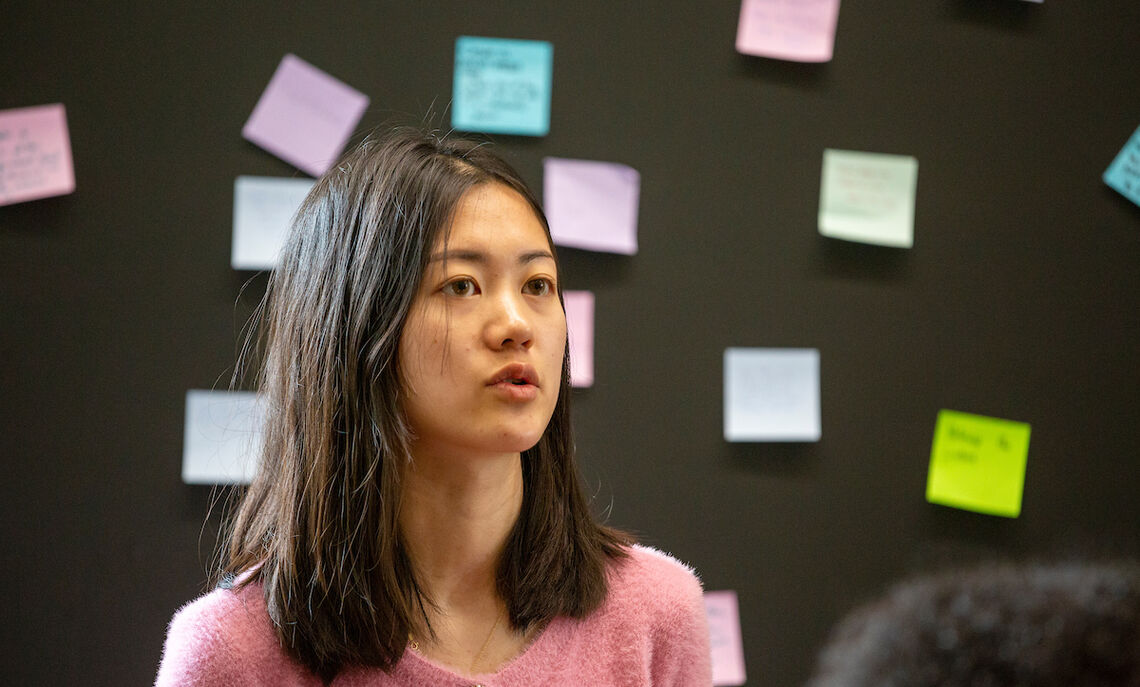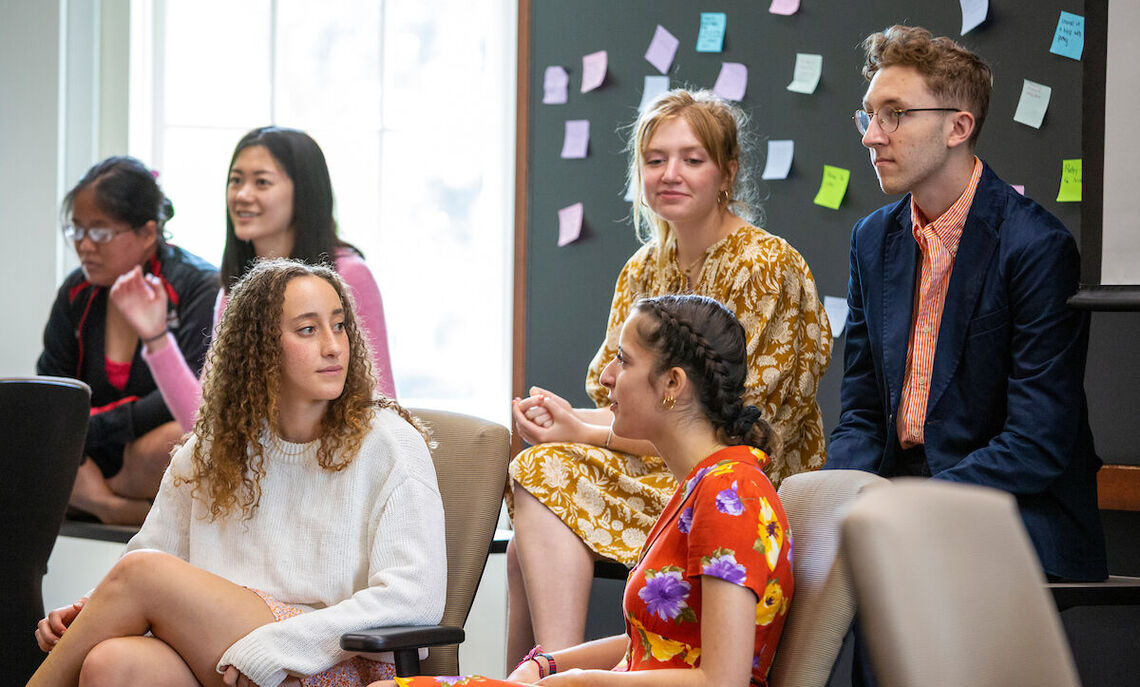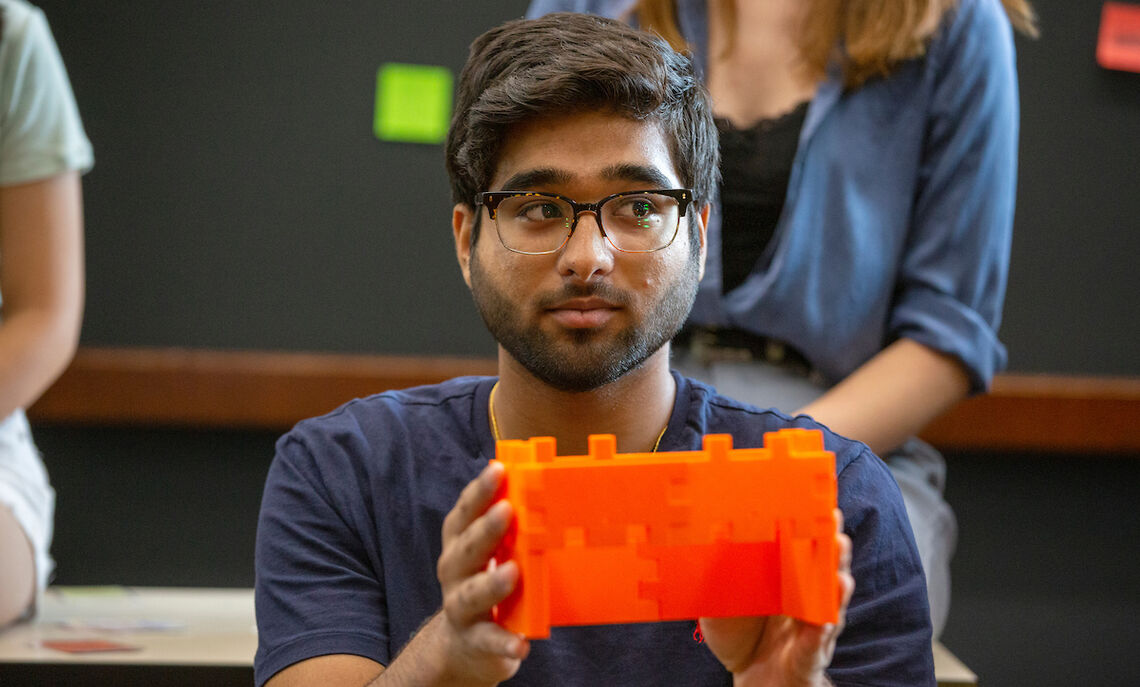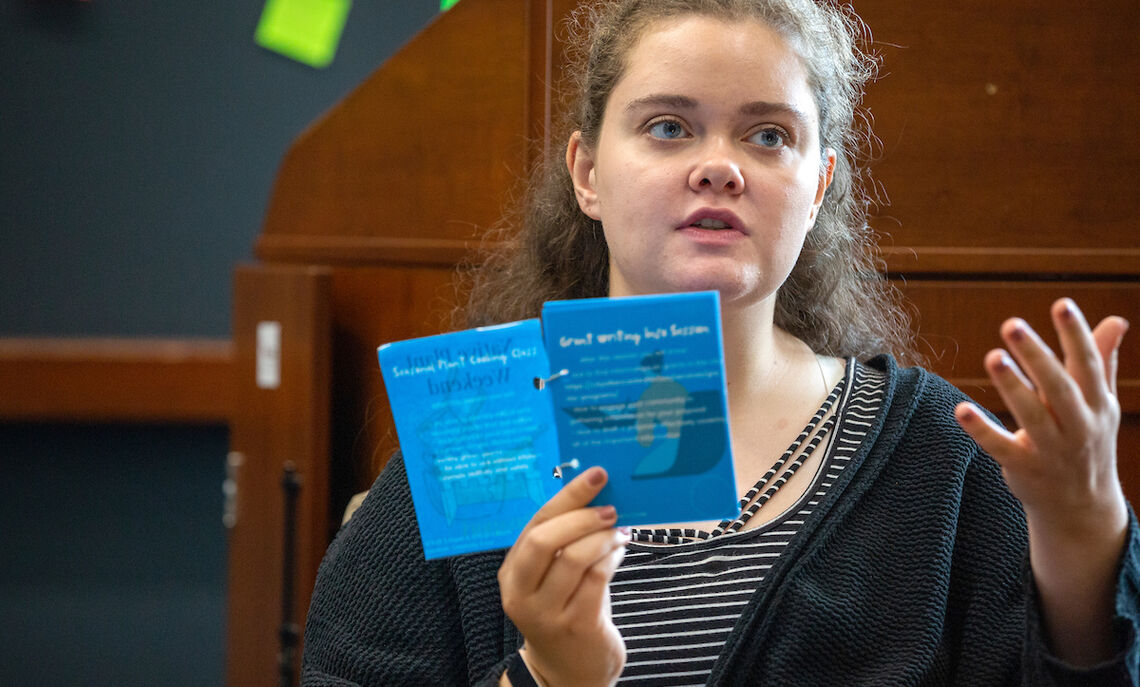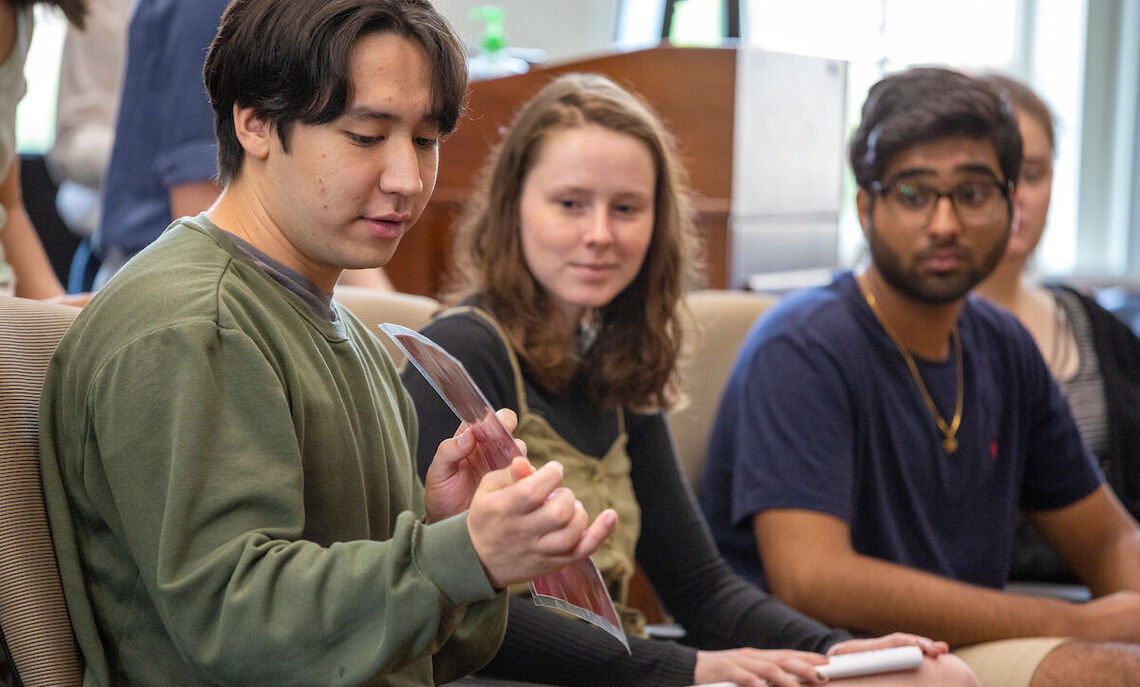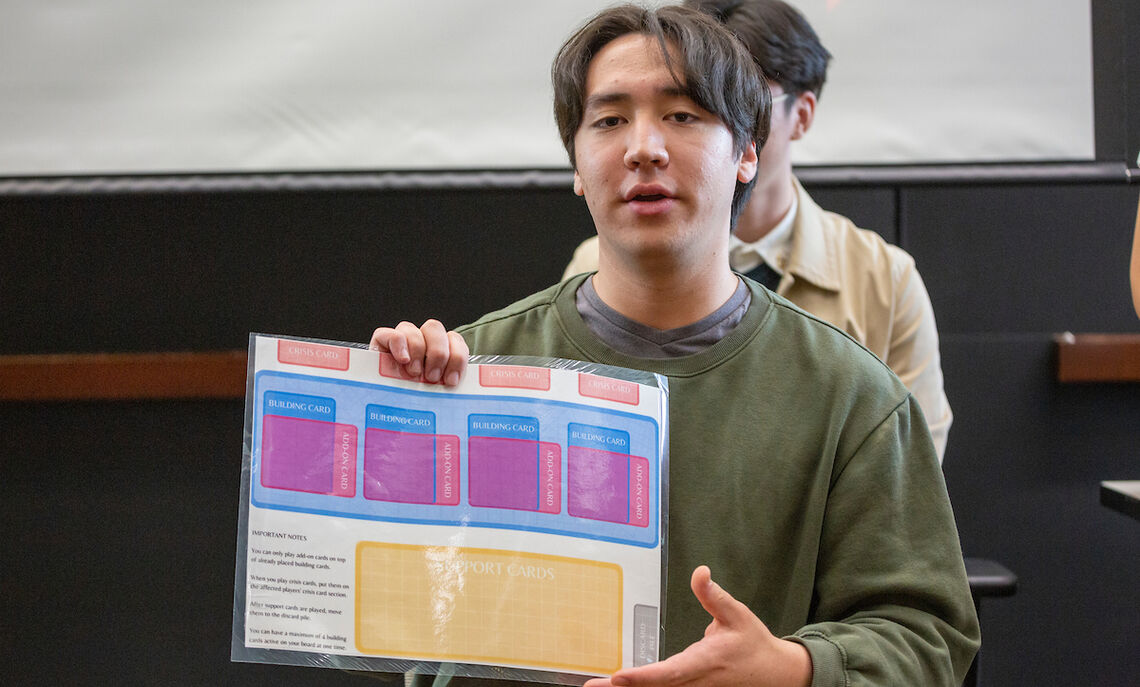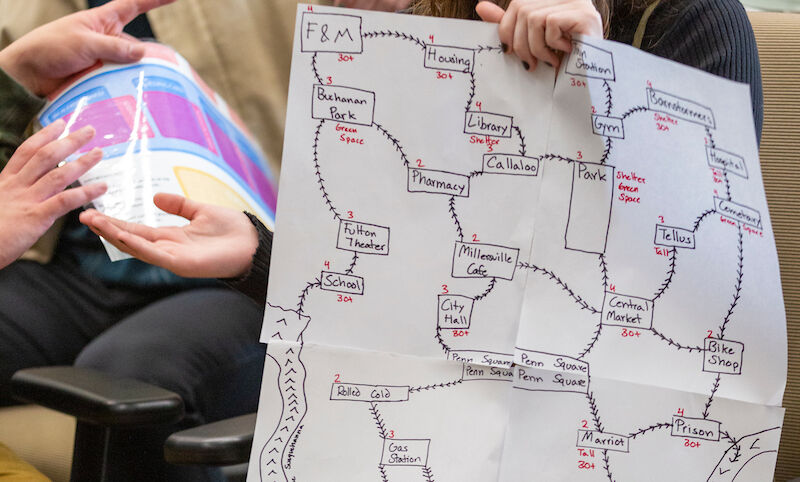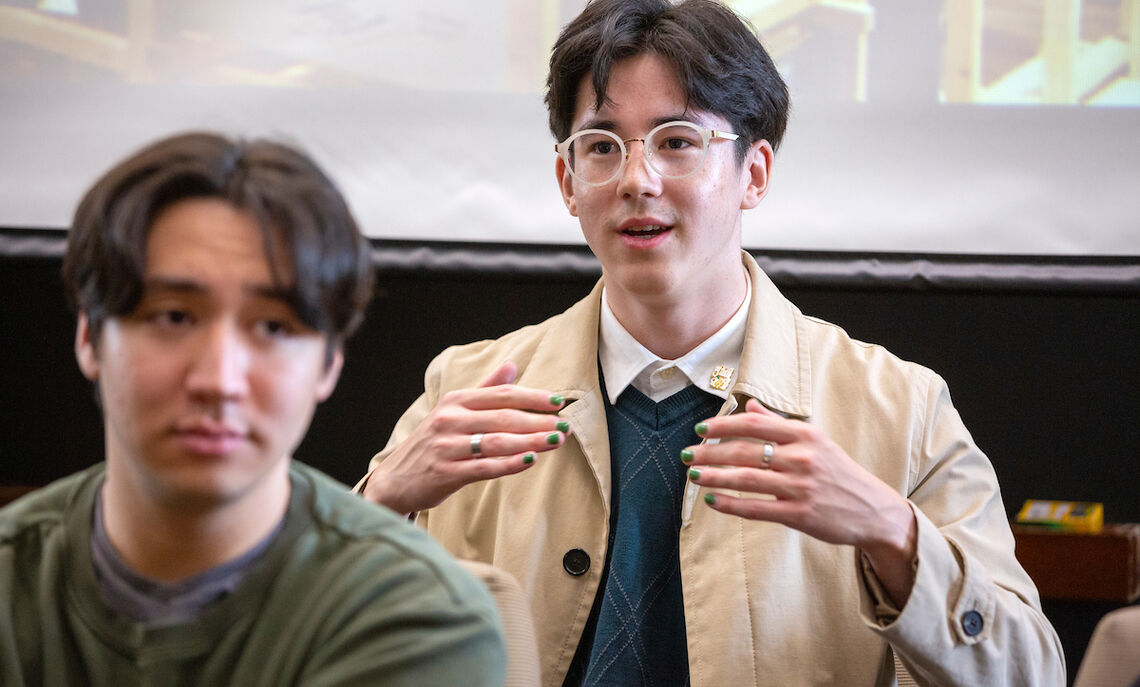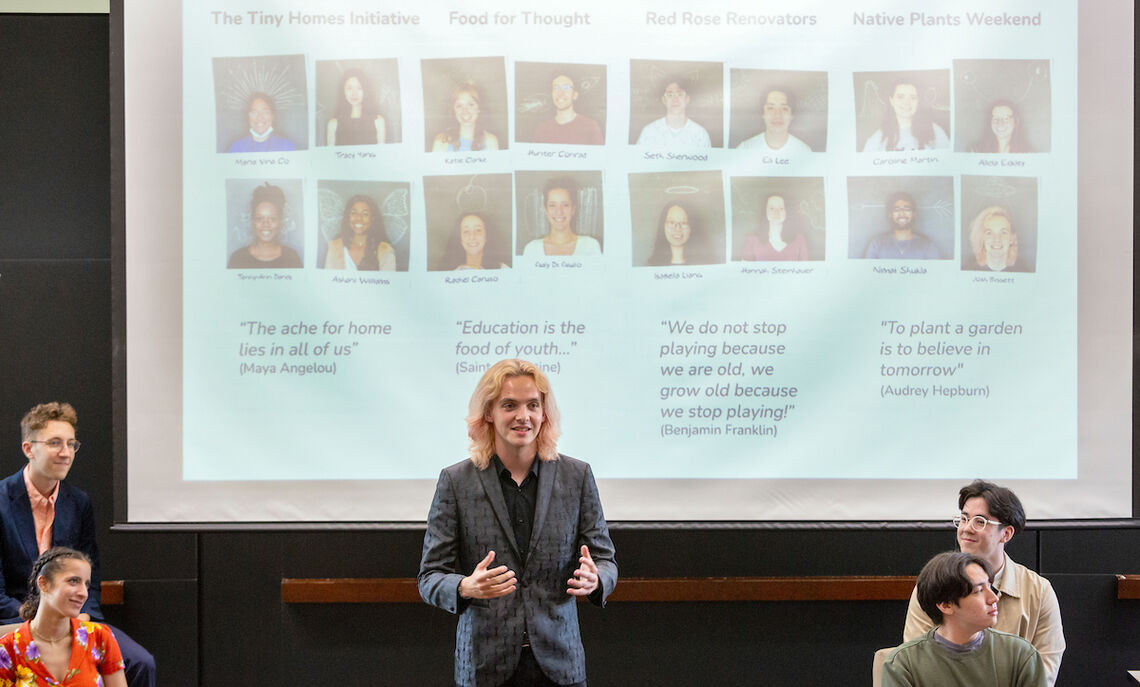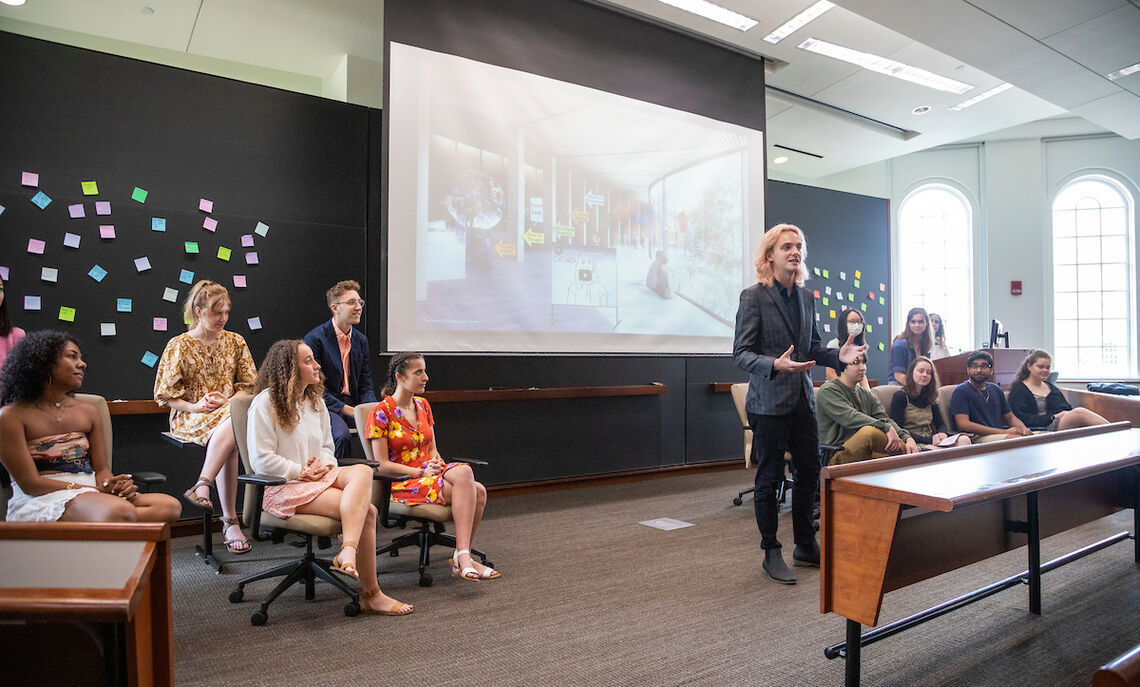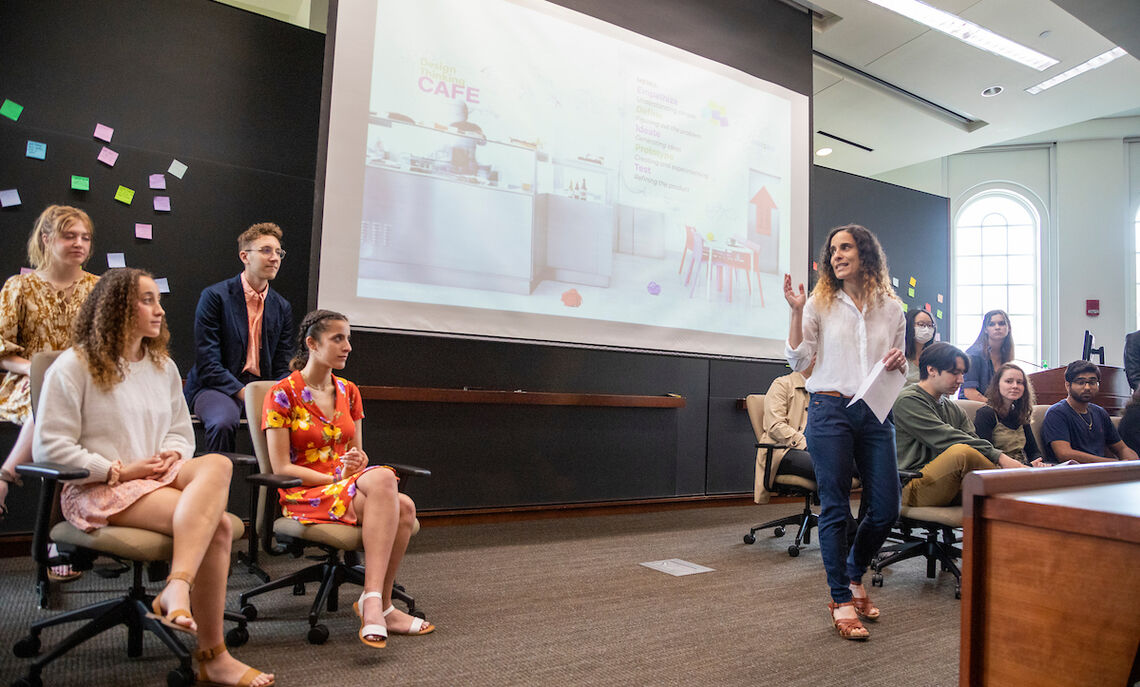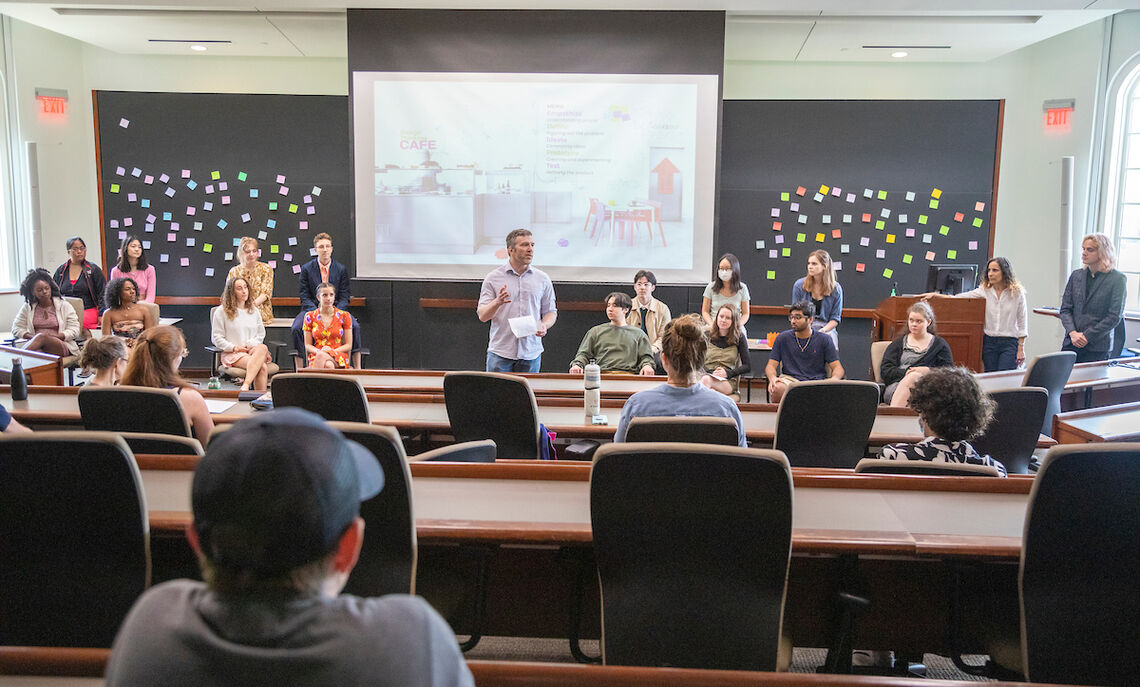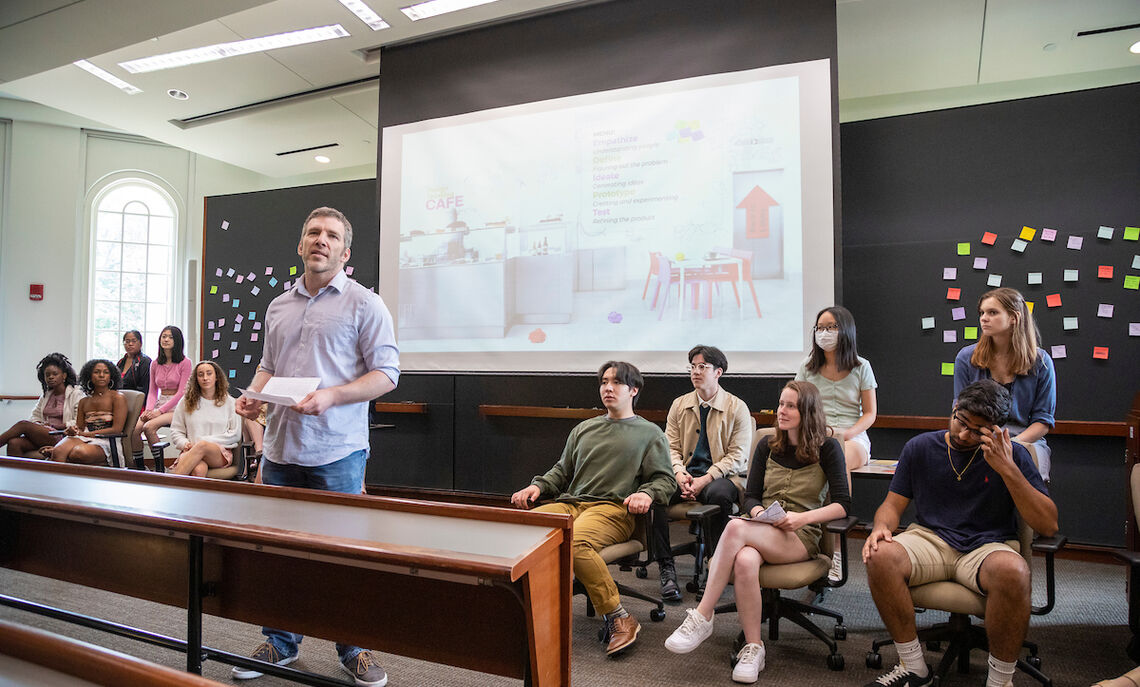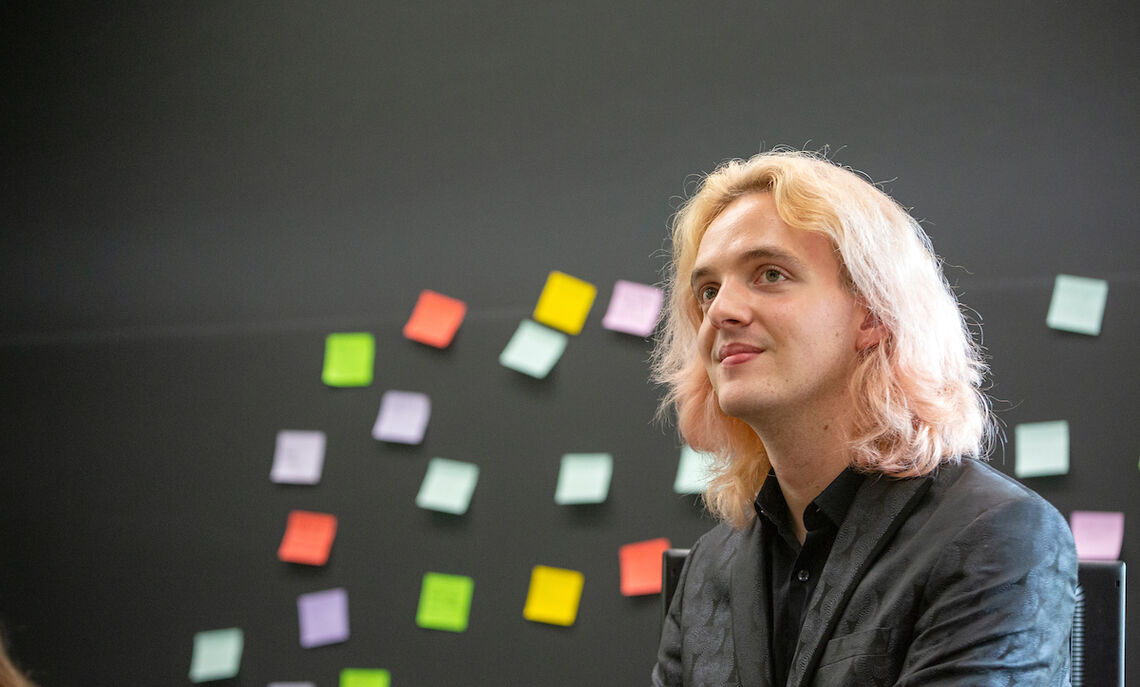 Related Articles
September 15, 2023
Student's Research Investigates World War II Mission in Germany
History and archaeology are F&M senior Gavin Vogel's twin studies of interest. This summer, he found himself immersed in both.
August 16, 2023
Closing the Gender Gap in Finance
Kriti Krishna '18 and Lia Tavarez '20 are working together to make investments more accessible for female entrepreneurs through HearstLab, a a venture fund for women-led startups.
August 4, 2023
Young Alum Startup Merges Art and Economics
Mark Marotta '21 launched Amparo in his senior year at F&M, a web platform for emerging and established fine artists to display original paintings in a virtual stage setting.