Five Fun Winter Activities Near Campus
Visiting Franklin & Marshall College for the first time this winter? A snowy stroll around campus will quickly warm up your day. You might even catch students sledding at Buchanan Park!
Make the most of your visit and browse the list below for ideas to fill a one-day visit to Lancaster (or longer).
Before you go: Campus tours are by appointment only. They are currently offered Monday through Friday at 10 a.m., 11 a.m., 1 p.m., 2 p.m., and 3 p.m, and select Saturdays. Note: There is no 11 a.m. tour on Thursday. On-campus info sessions are held Mondays and Fridays at 10 a.m. and 2 p.m. Register for tours and info sessions here.
1. Find a Cozy Cafe
Downtown Lancaster is home to dozens of coffee shops and unique cafes. Browse the full coffee shop and cafe list to find your new favorite java spot. Our very own Blue Line Cafe (pictured below) is a great place to start.
The county is also home to many farmers markets and farm-to-table restaurants. Students and their families love venturing to Central Market, the oldest continuously operated farmers market in the country. For the best farm-to-table cuisine, check out this local list.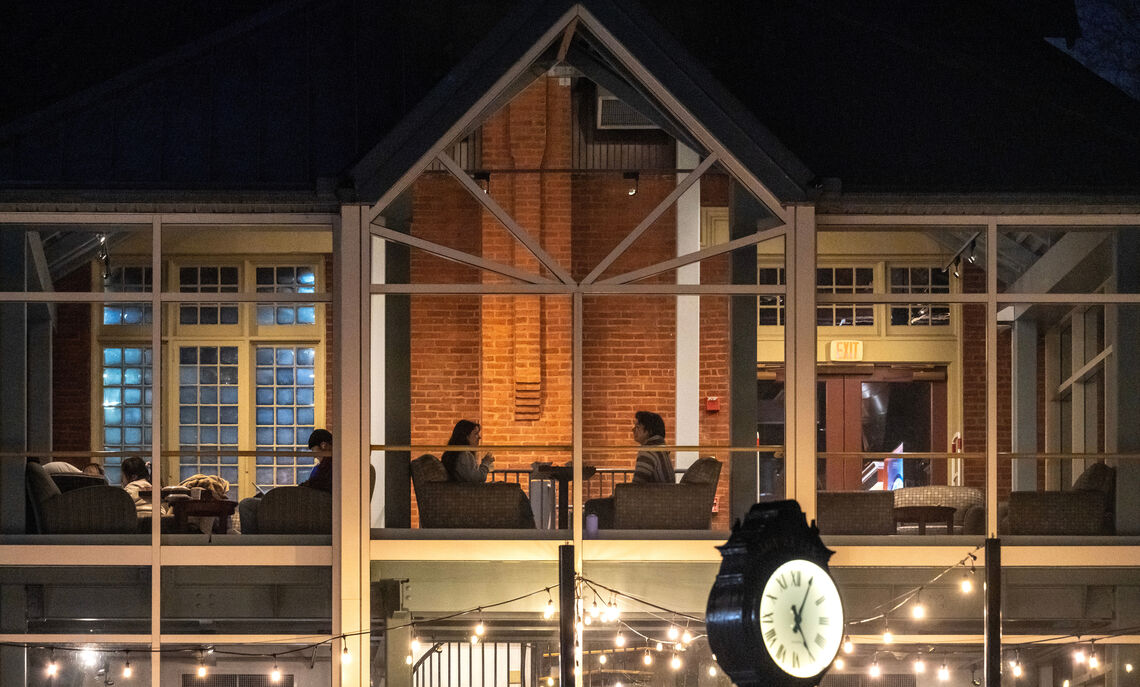 2. Catch a Concert or Show
Warm up indoors with local theater and music— and that's just in the city alone. For a full list of performance venues, see upcoming shows in Lancaster.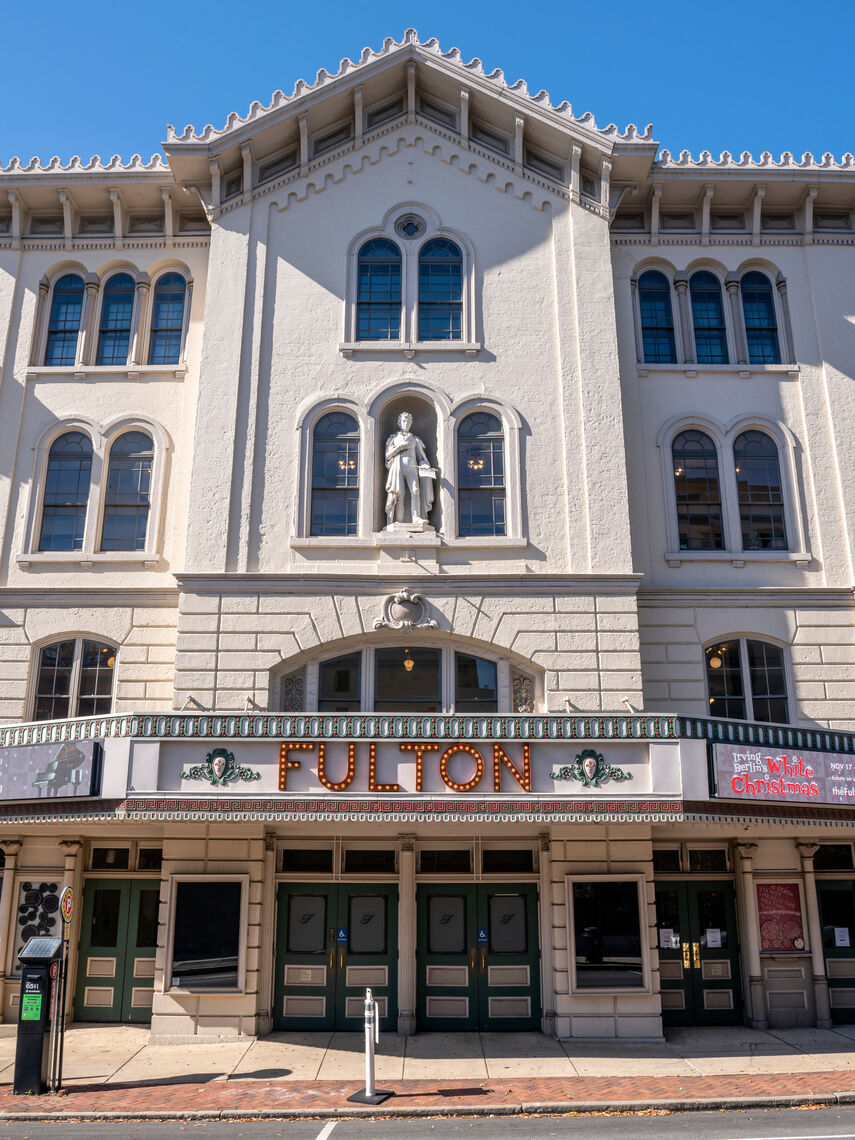 3. Cheer on the Dips
Catch a Diplomat sports match. In-season winter varsity sports include basketball, squash, swimming, track and field, and wrestling. F&M is home to 27 varsity sport teams and eight club sport teams.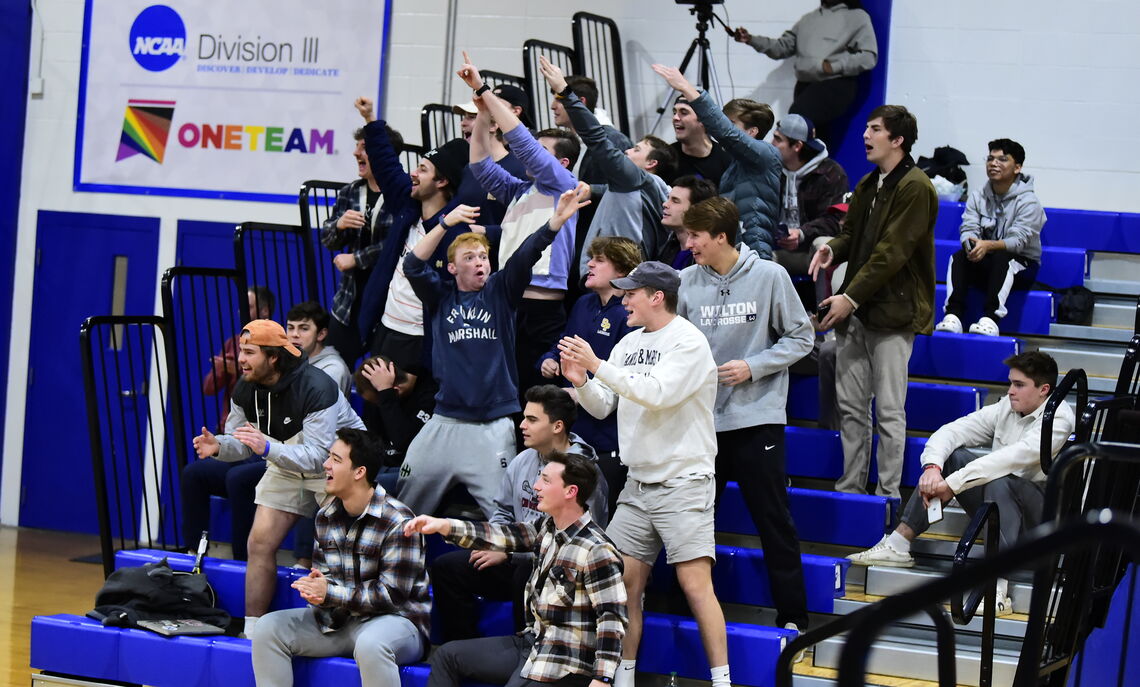 4. Get Outdoors
Be among the first to explore two newly opened sites near Lancaster. The Safe Harbor railroad trestle offers a sweeping view of the Susquehanna River— a particularly awe-inspiring view when the river is coated in ice. Susquehanna Riverlands in neighboring York County is one of three state parks newly opened last fall.
The annual snow geese migration at Middle Creek Wildlife Management Area attracts flocks of tourists between mid-February and mid-March. Stop by the visitors center for maps and viewing advice from the staff. Don't forget your binoculars! Also, beautiful Millport Conservancy is only a short drive from campus in Lititz, Pa.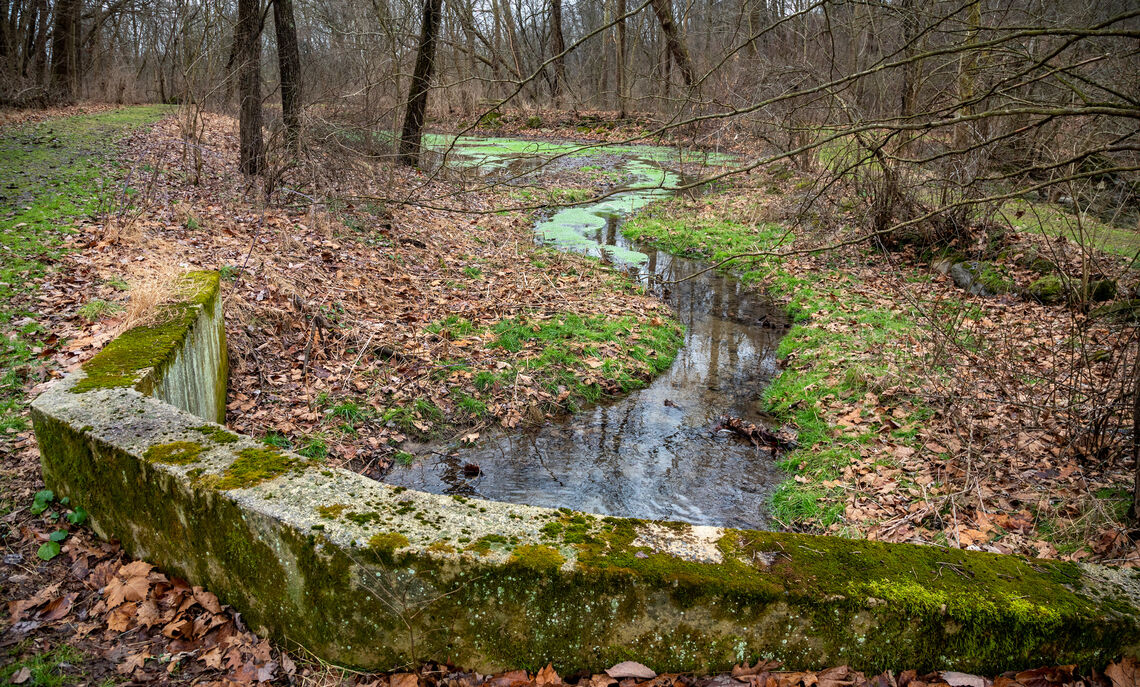 5. Catch an Event on Campus
The semester is back in full swing.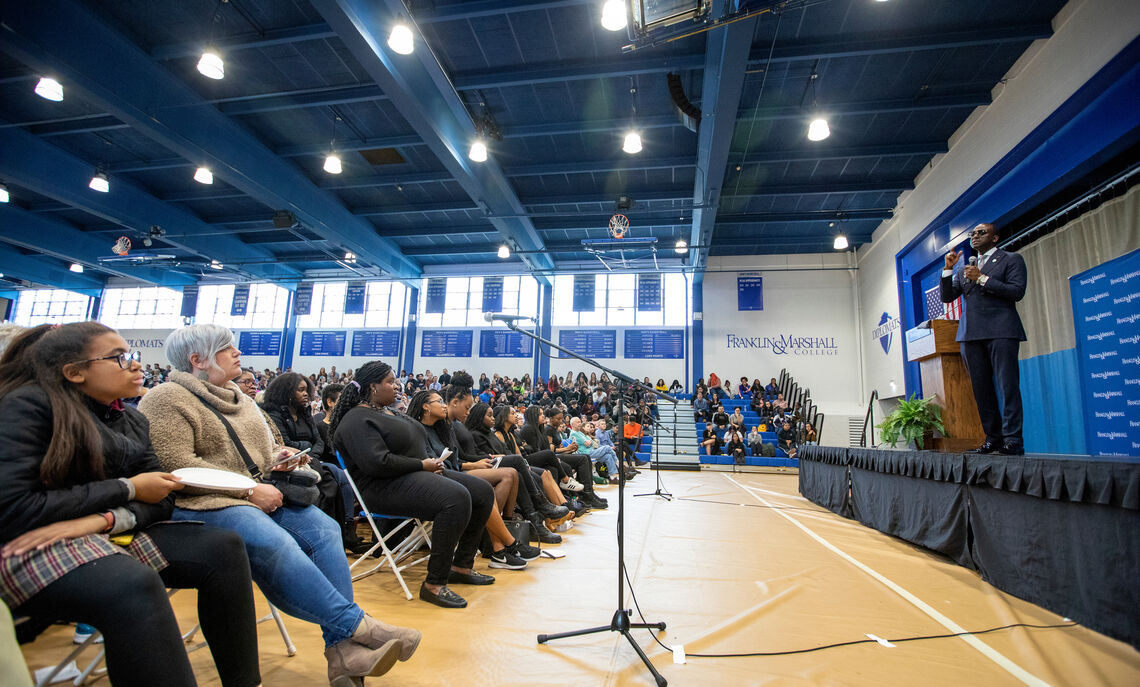 Related Articles
September 19, 2023
Pedal Power: F&M Bike Loans Benefit Students
At F&M, renting a bike is as easy as checking out a book from the library. The F&M Bike Loan program provides a bike, helmet and lock to students free of charge.
September 6, 2023
Phillips Museum Showcases Fall Exhibitions
Unveiled this week, the newest slate of exhibitions at the Phillips Museum of Art explores nature, place and memory.
August 10, 2023
F&M Faculty Uncover History of Underground Railroad in Lancaster
A historic home in downtown Lancaster is being turned into a museum by LancasterHistory, thanks in part to contributions by Franklin & Marshall College faculty.