Grad Earns Prestigious Pi Mu Math Award
Nart Shalqini '21 recently received the Richard V. Andree award from the Pi Mu Epsilon mathematics honor society.
Shalqini's paper, "N-Sociable Heronian Triangles," appeared in the fall 2021 issue of the Pi Mu Epsilon Journal and was recently selected as a winner for 2021.
The awards are given annually to the authors of papers written by undergraduate students that "have been judged to be the best to have appeared in the Pi Mu Epsilon Journal in the past year," said Iwan Praton, professor of mathematics.
"I wasn't expecting to receive this award at all, given that Pi Mu Epsilon is one of the most widely read undergraduate journals with high-quality submissions," Shalqini said.
"In math circles, this is a pretty big deal," Praton said.
Pi Mu Epsilon is dedicated to the promotion of mathematics and recognition of students who successfully pursue mathematical understanding.
Shalqini will pursue a doctorate in mathematics at Virginia Tech in the fall.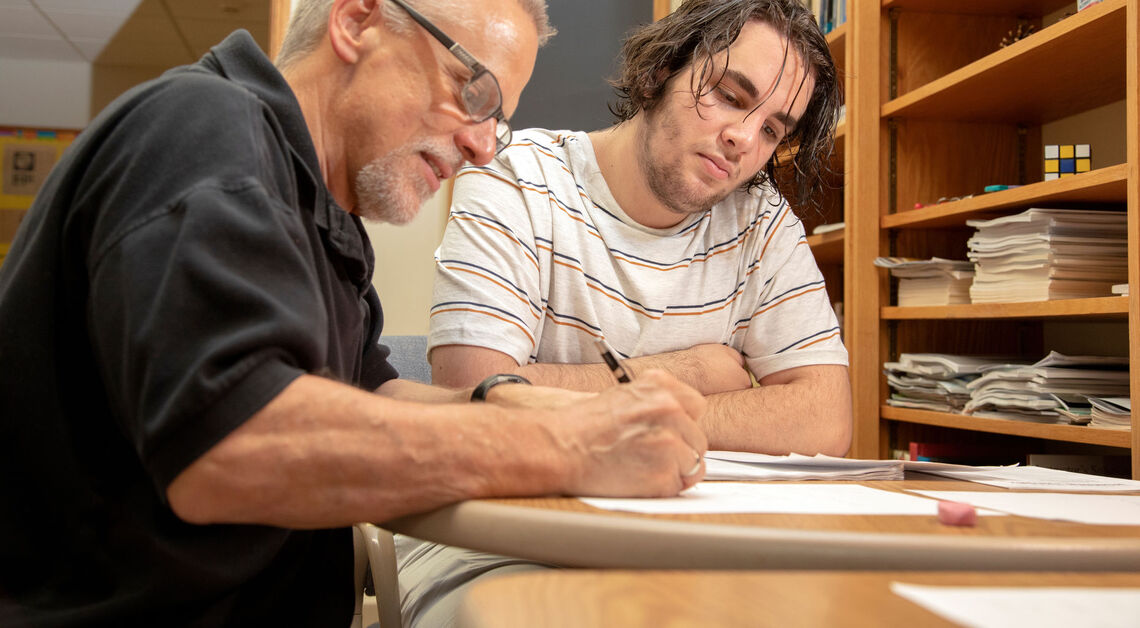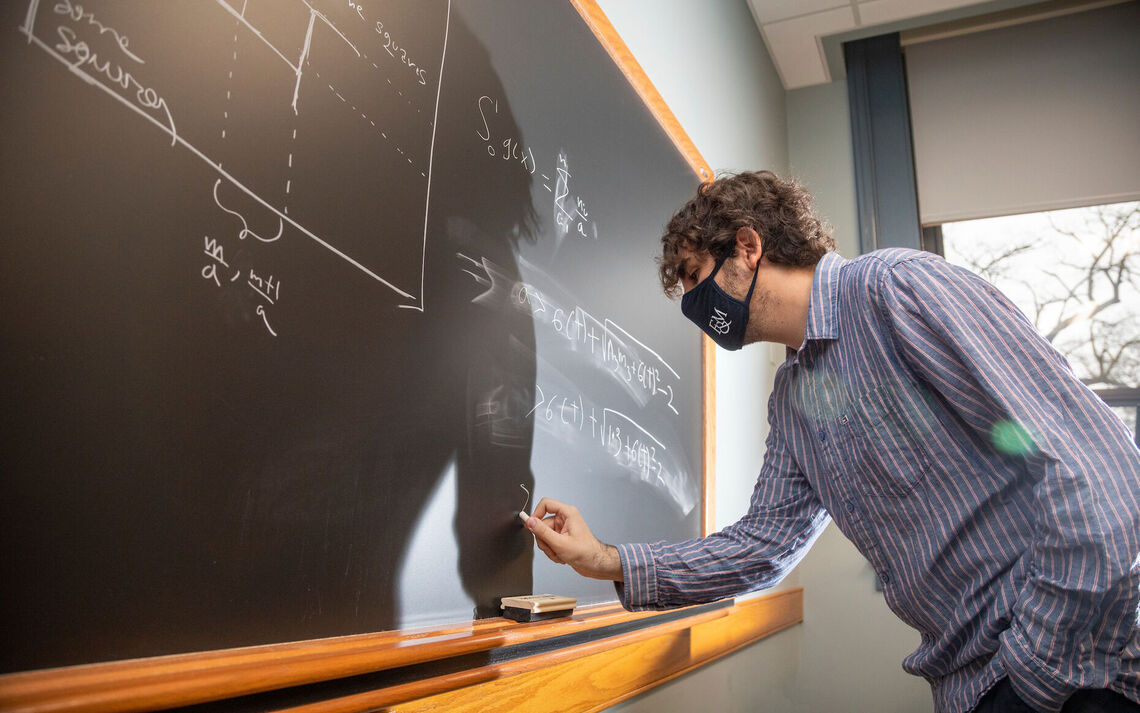 Related Articles
September 15, 2023
Student's Research Investigates World War II Mission in Germany
History and archaeology are F&M senior Gavin Vogel's twin studies of interest. This summer, he found himself immersed in both.
July 29, 2023
Students Tune Into a Cosmic Hum
A team of students search the starry skies for "cosmic clocks," part of an international research project that this week reported evidence of gravitational waves that oscillate periodically from years to decades.
July 24, 2023
Students Research Ancient Climate Through Stream Restoration
In deep long trenches that a backhoe shoveled, students collected samples from black wetland soil that has not seen the light of day for more than 300 years.