Helping the Class of 2024 Create a New Collective Identity
Walking through the Franklin & Marshall College campus sparks a hopefulness many haven't enjoyed in more than 18 months. After welcoming 2,254 students back for the fall 2021 semester, campus is buzzing with students shouting with excitement at seeing long-missed friends, grabbing coffee at F&M's Blue Line Cafe and chatting animatedly between classes.
For many students, it's a homecoming they've been anticipating since the spring of 2020. For others, it's the first time they're getting an opportunity to step foot on campus. Out of the 577 members of the sophomore class, 68 began their F&M journey entirely remotely. Whether they are an international student who studied abroad as a first-year or a domestic student who completed their studies from afar, the in-person F&M experience is entirely new for this group.
"The class of 2024 had an unprecedented experience. They didn't have a 'normal' semester," said Beth Throne '95, associate vice president for student and post-graduate development. "So how do we reorient them to campus, to Lancaster and to their fellow class members?"
To help these members of the sophomore class adjust to campus life—or to help reassimilate those sophomores who spent one semester on campus—F&M held a Sophomore (Re)Orientation program Aug. 29 - 31 before classes began Sept. 1.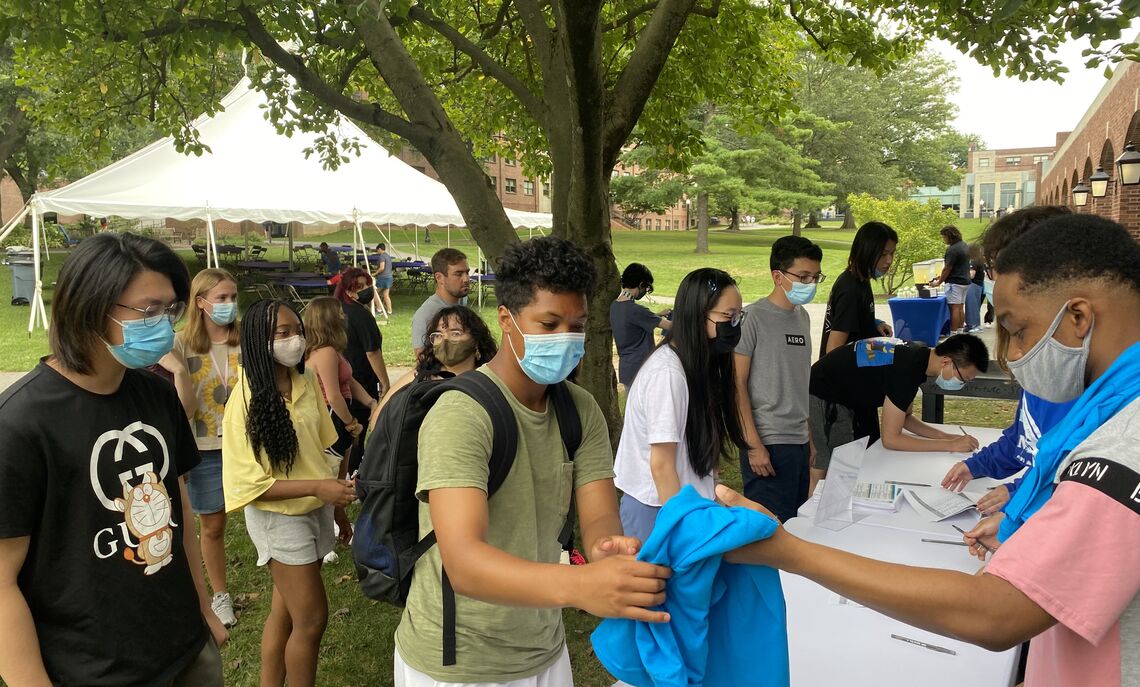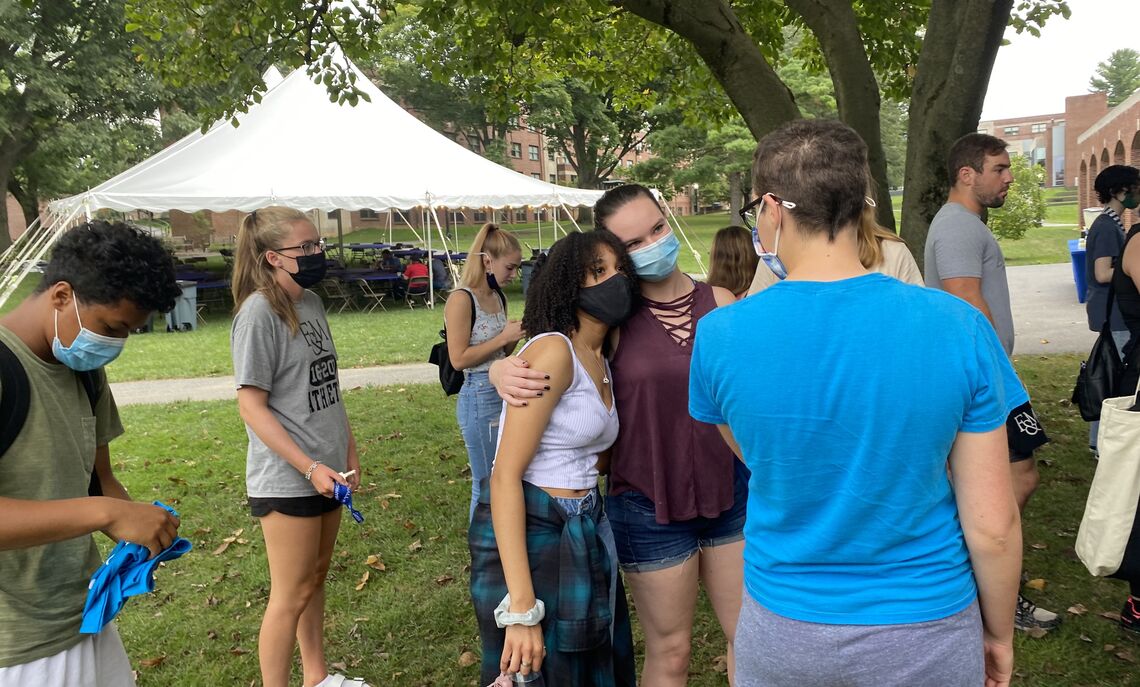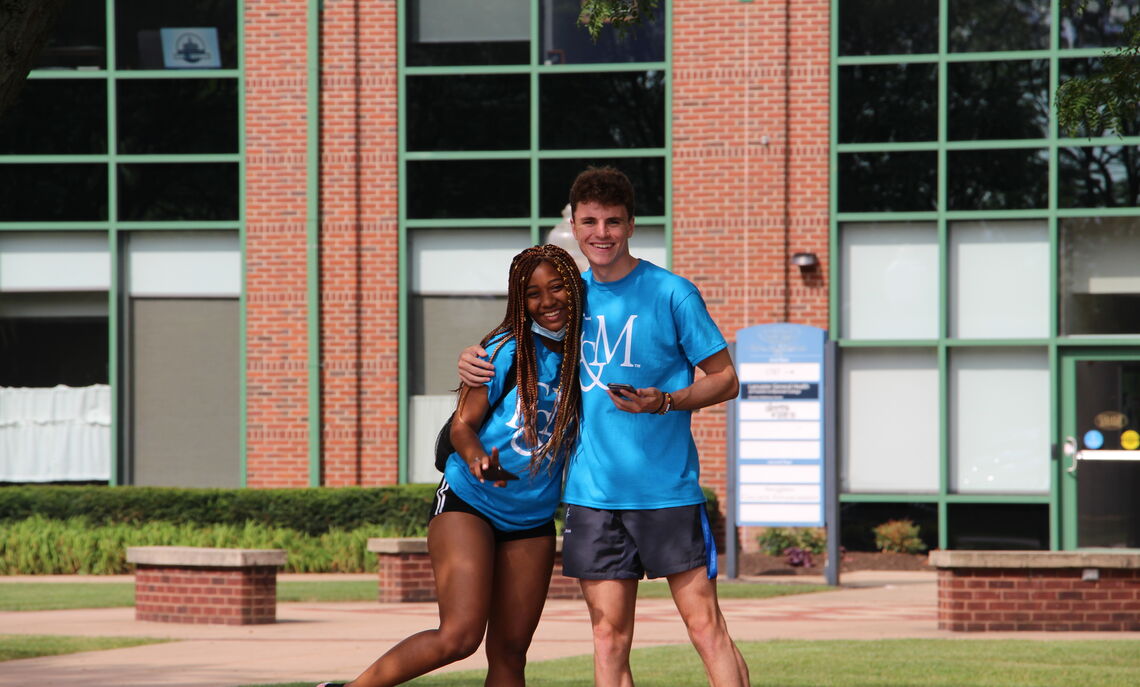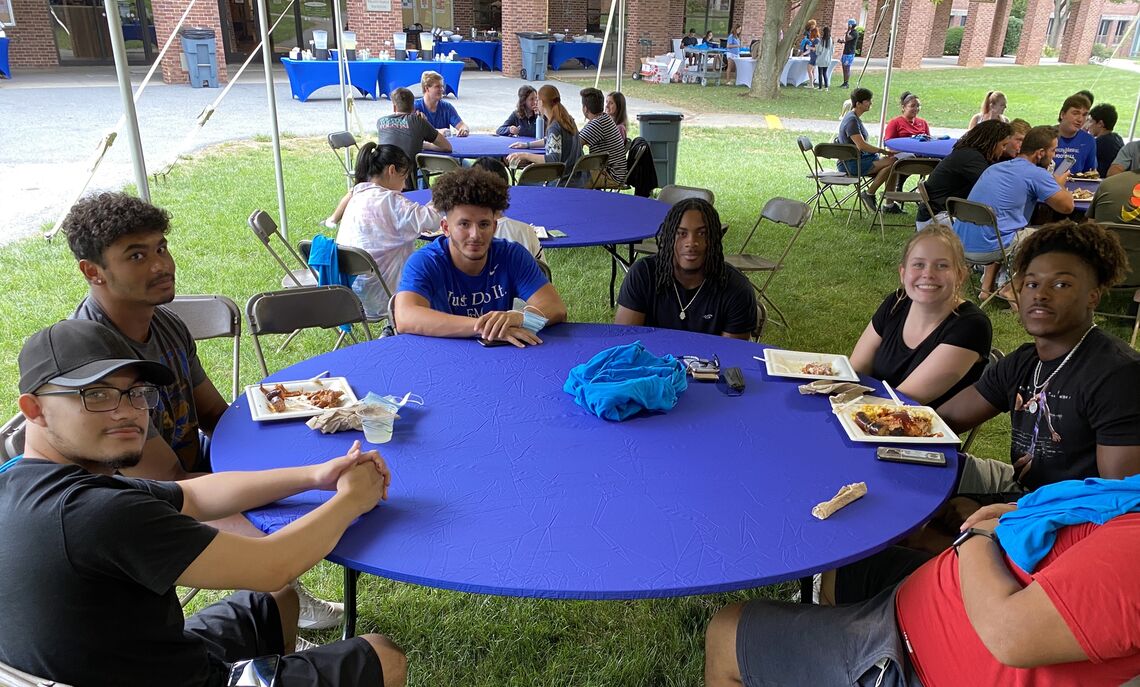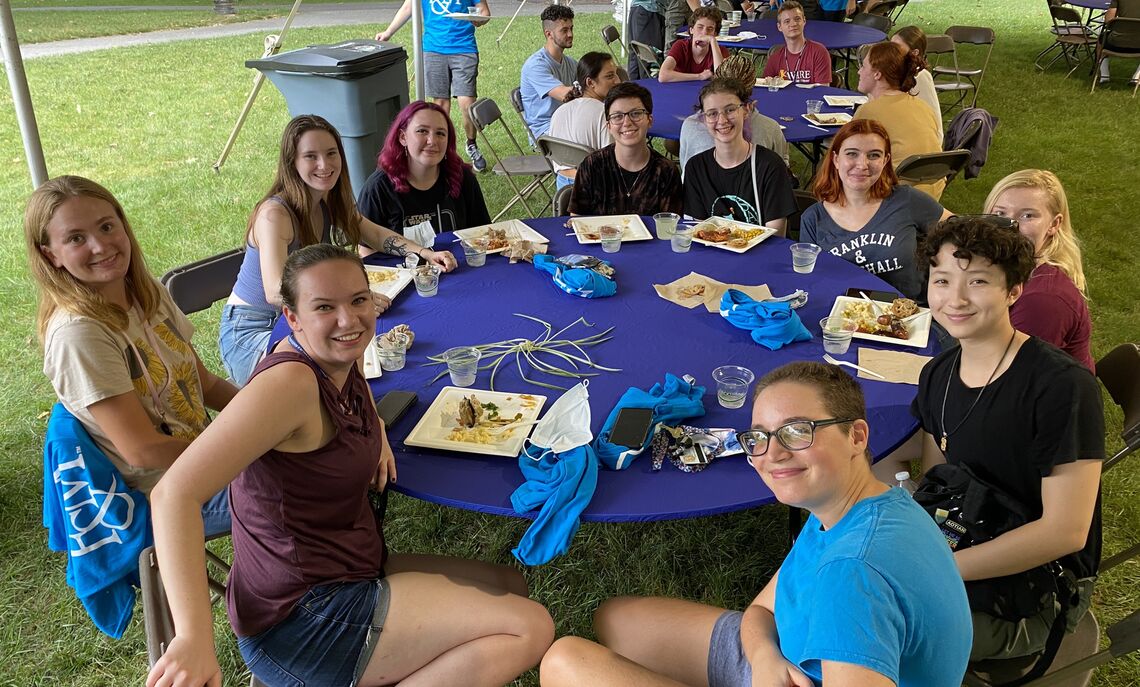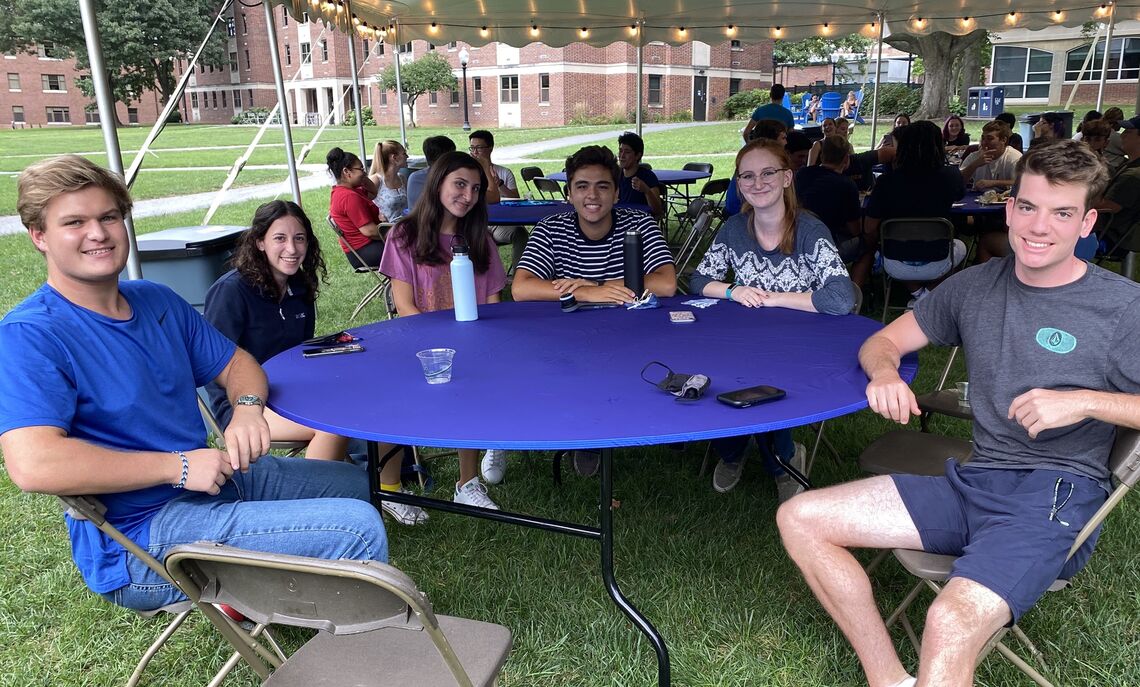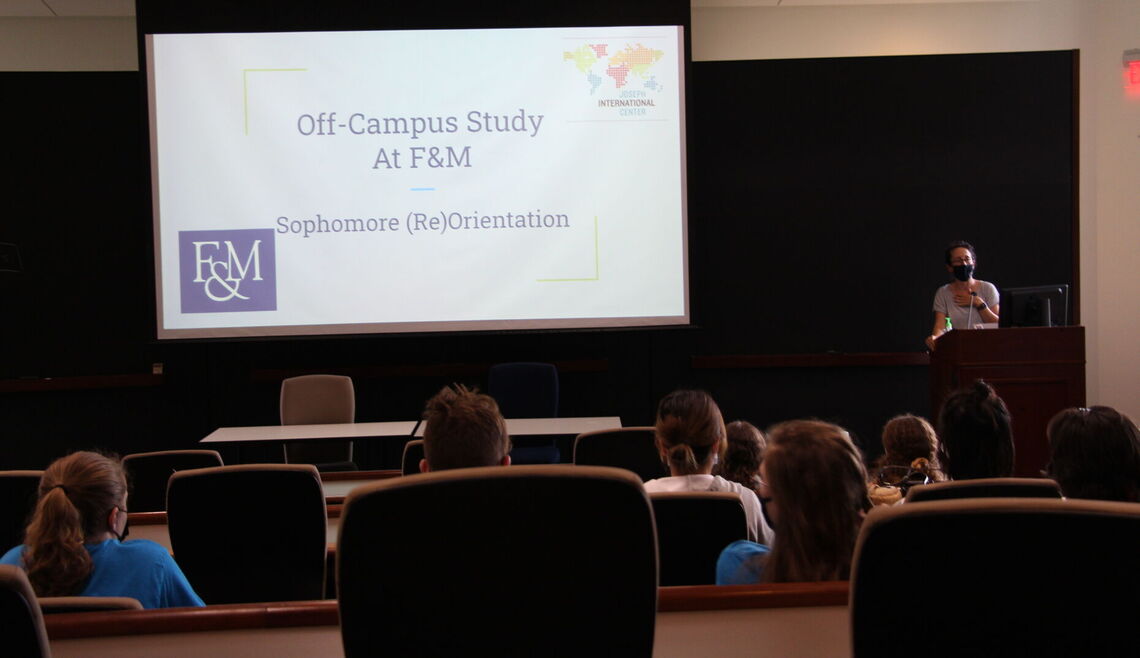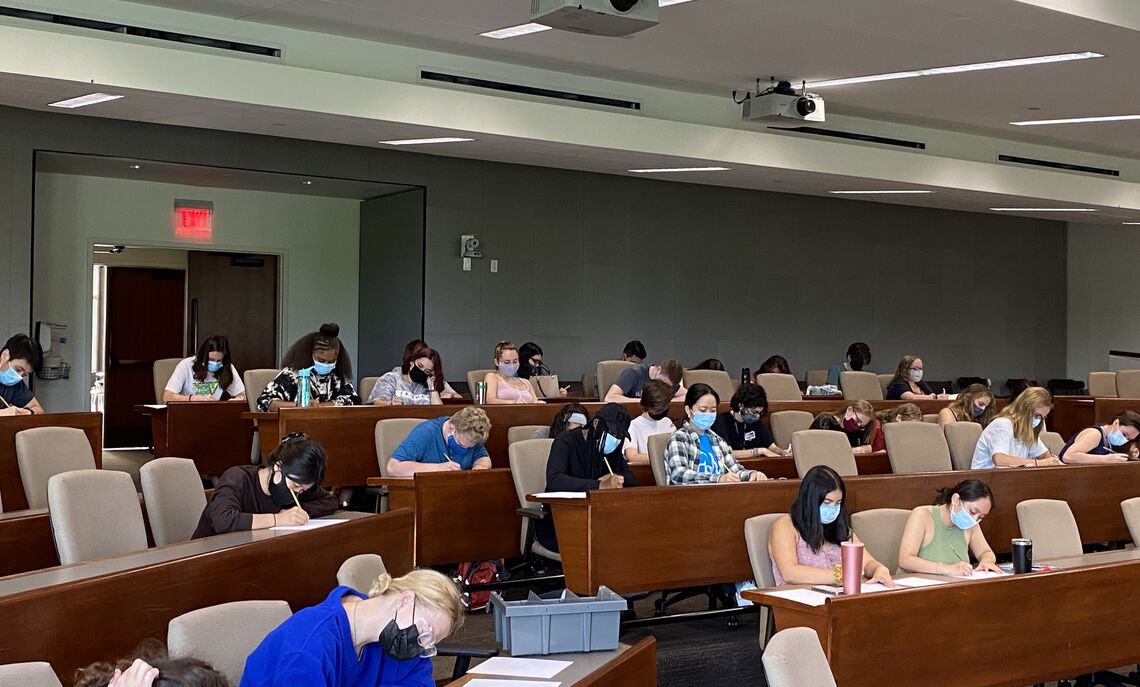 A blend of informational sessions and bonding activities, sophomores who participated in this Office of Student Affairs and Academic Affairs collaborative initiative experienced a carefully crafted schedule of events designed in collaboration with the Sophomore Class Cabinet and a plethora of offices on campus.
"All of the (Re)Orientation experience was my favorite because I was able to create relationships with others in the sophomore class," said sophomore Jada Freeman
Academic-focused sessions included an introduction to peer resources such as the Writing Center and the Qualitative and Science Center, an orientation to the Office of Student and Post-Graduate Development (OSPGD) and tips and advice from faculty advisers on how to succeed academically in a semester system versus the module system they experienced as first-years.
There was time for relaxation and fun, too—the (Re)Orientation schedule worked in time for yoga, a campus fair, lawn games and a trip to Hersheypark.
"Hersheypark was definitely my favorite part of (Re)Orientation," said sophomore Nick Pine. "Because of COVID, our class hasn't been able to hang out as a grade before on a trip or even really on campus. It was honestly the highlight of college so far for me."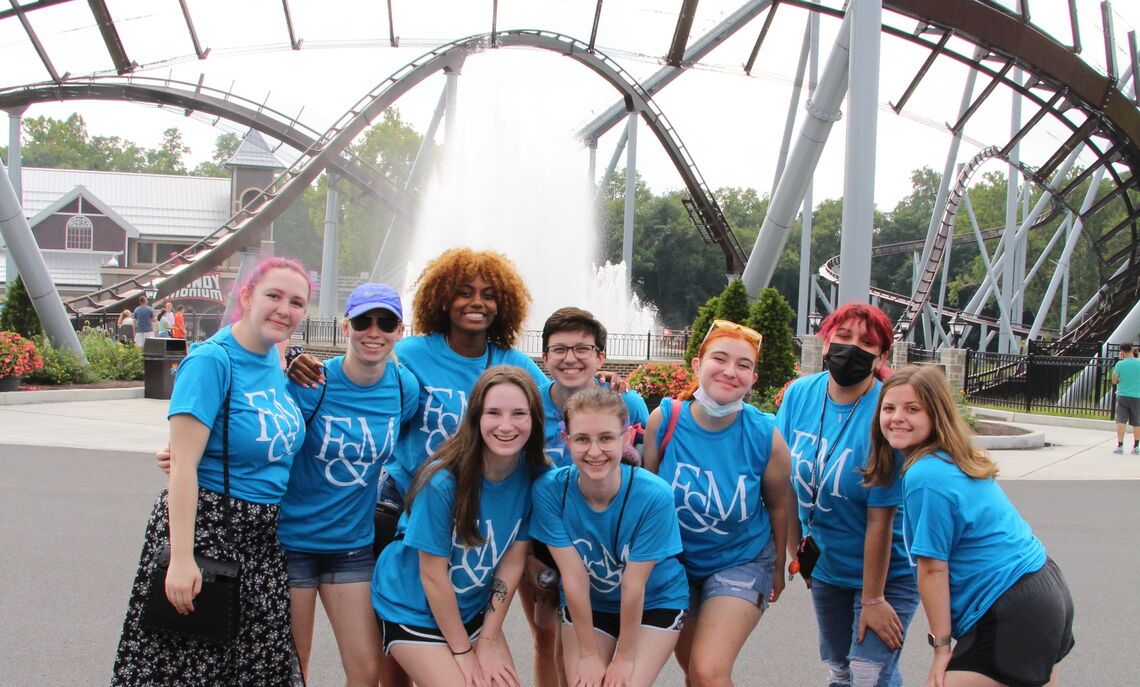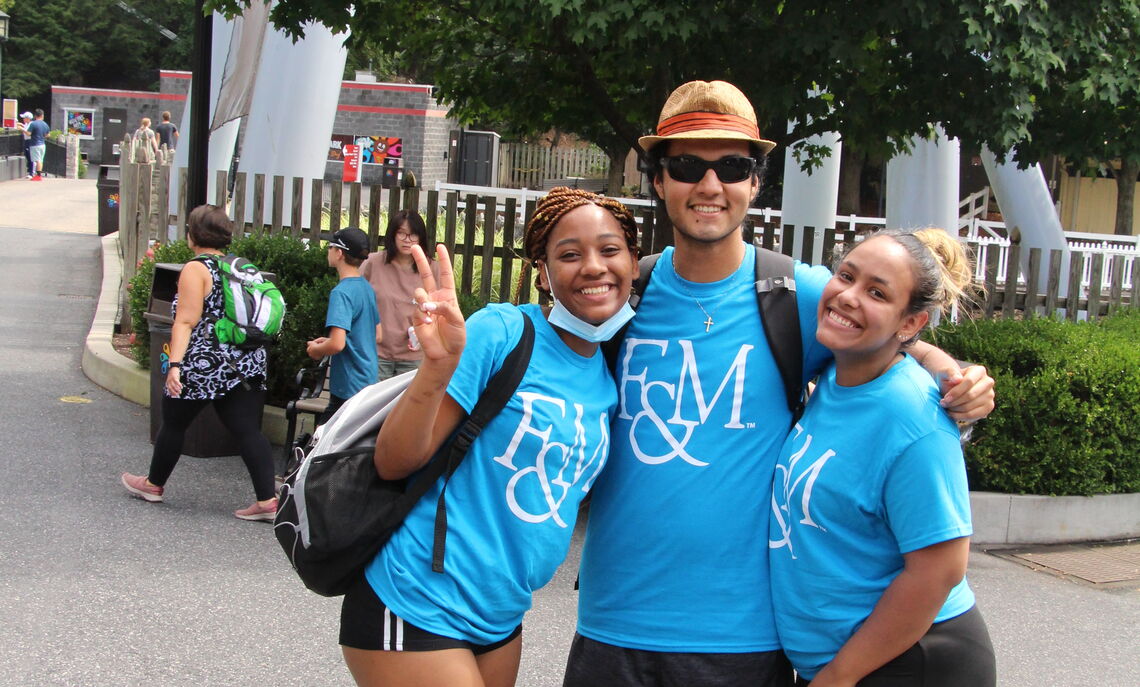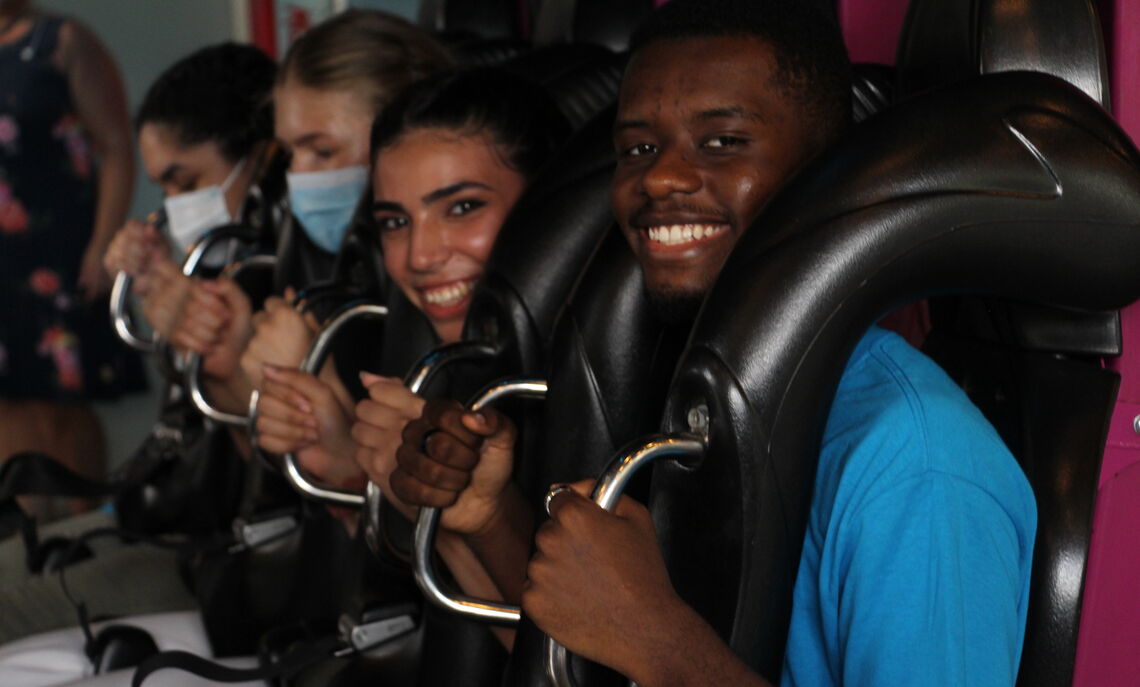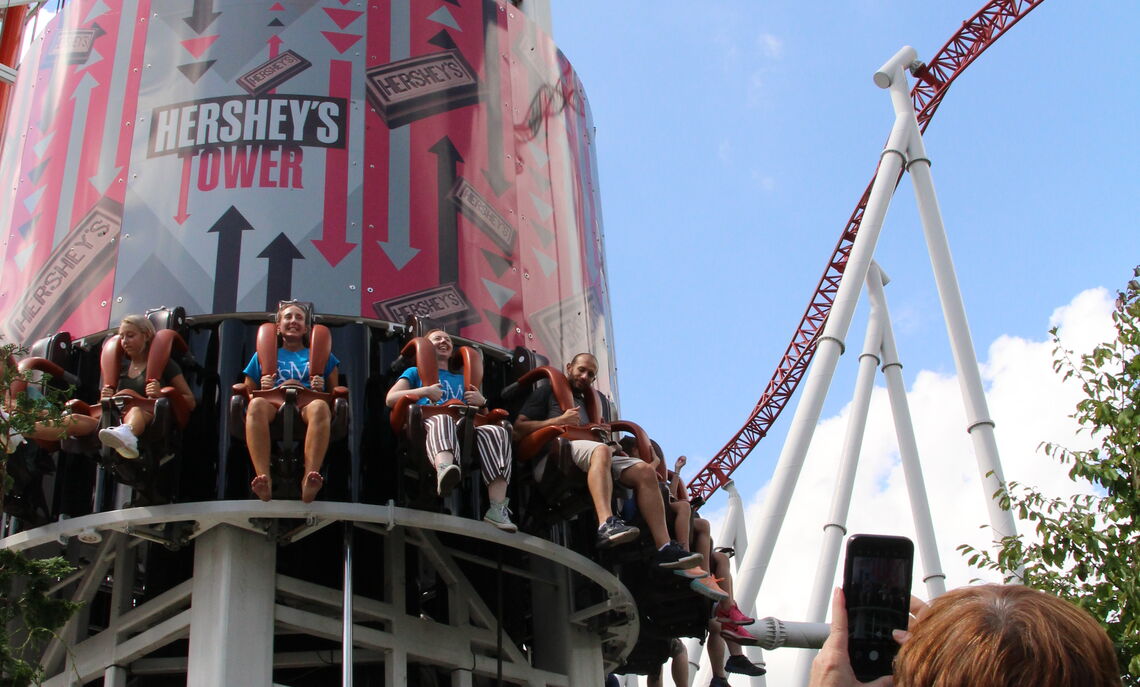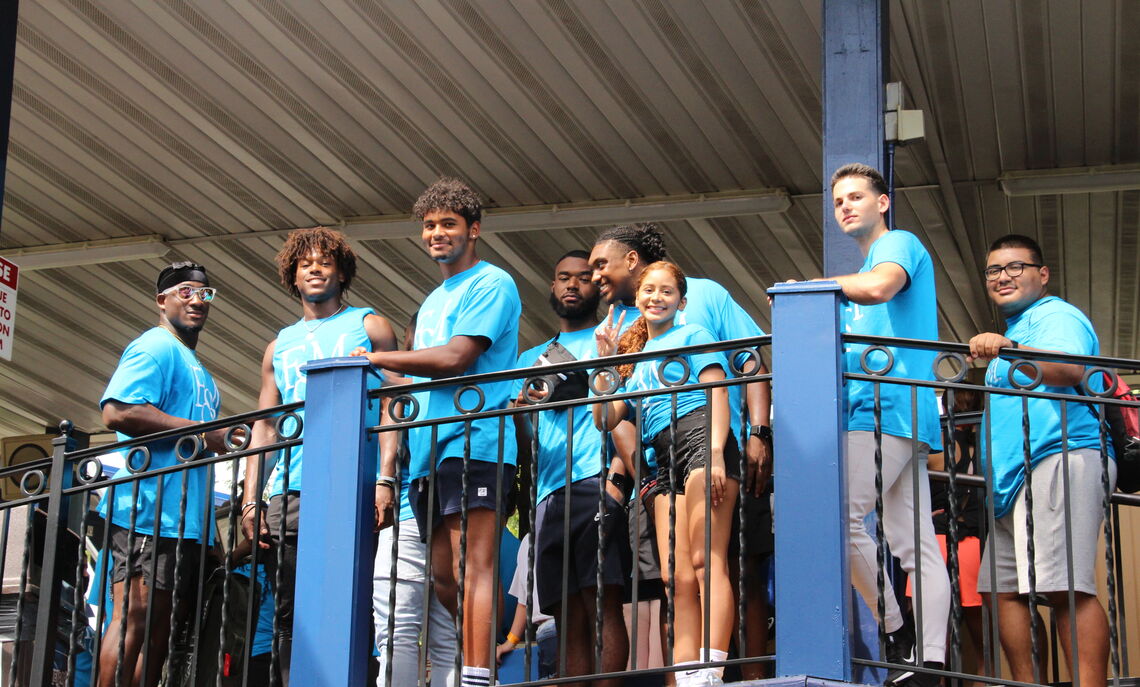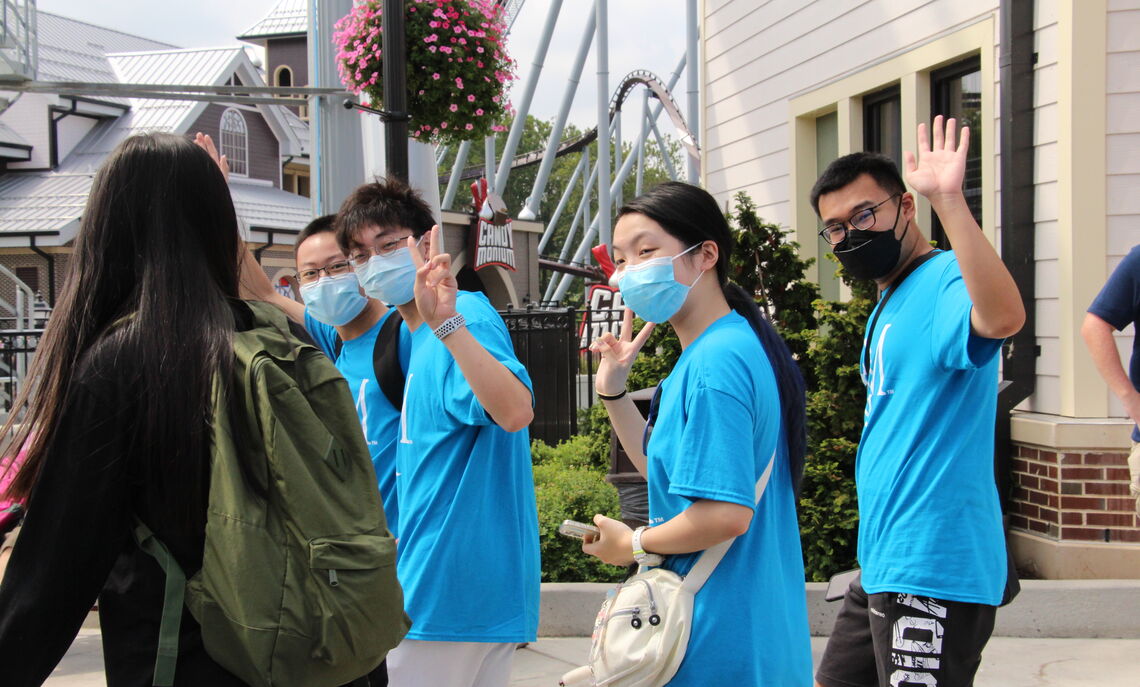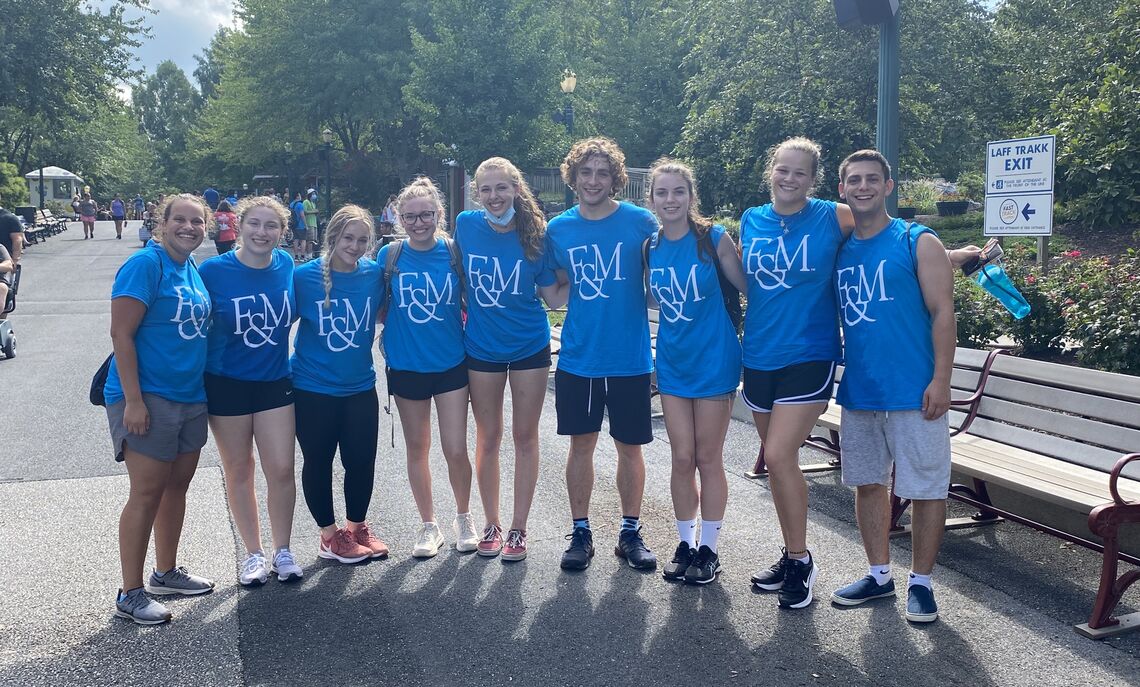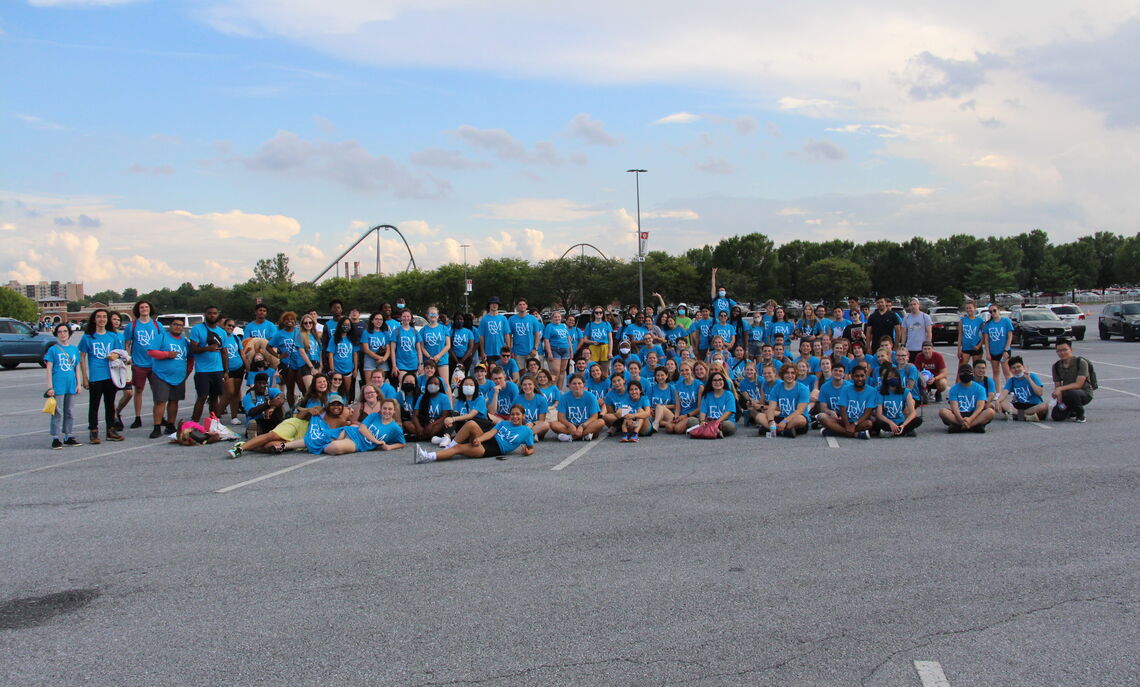 Throne said that after persisting through the pandemic, the Class of 2024 is launching into a new school year after having bonded through specially-designed classwide experiences and programs, along with the unforgettable memories made at Hersheypark for more than 300 of the sophomores.
"For a class whose identity will forever be tied to an unprecedented and largely remote first-year experience, F&M helped the class create a new collective aspirational identity," she said.
Related Articles
September 5, 2023
Common Hour Returns with New Format
Common Hour begins Sept. 7 and will resume weekly with the addition of a new Campus Hour program.
August 21, 2023
Genesis Familia: Raising Others Through Philanthropy
For most, home is the place where they are raised. For Genesis Familia, it is also the place to give back by raising others. This summer, the Posse Scholar returned to New York City for an internship with Bloomberg Philanthropies in human resources and management. In addition to her overseeing managerial duties, Familia also contributed to hands-on philanthropic efforts.
June 26, 2023
Shining Light Along Their College Path
As a student in the 1950s, Franklin & Marshall College stirred his interest in the world of ideas. A government major, he took courses in a wide array of other topics. Throughout his career, he...Franklin & Marshall College offers students a hands-on education that emphasizes close relationships with faculty. Students flourish in a supportive community that treats them as an individual, and their successes continue long after F&M. The College is a national leader in launching students and alumni to opportunities where they make a difference in the community and the world.