A Book Club For Second Chances
Franklin & Marshall College senior Jolie Rosenberg believes in second chances. She converted that belief into action by crafting an education project for the Lancaster County Prison in Lancaster, Pa.
"I think there's a fundamental disconnect with people in the U.S. and compassion for those who are incarcerated," Rosenberg said. "A lot of times, I think our society allows people to make a mistake and then condemns them for life, and I really believe in giving people second chances and giving them opportunities to improve their lives."
The history and government double major began her project by researching prison education teaching methods and exploring existing programs and partnerships between colleges and prisons across the country. After bringing her findings to partners at the Lancaster County Prison, they collaborated on the best program for their population: a book club and writing group.
"I chose to have them read something that was an interesting story and relatable to a lot of students in our group," Rosenberg said. The chosen book is a story about what happens when someone has opportunities in life and what happens to those who get left behind. "I thought it would be a really powerful tool to talk about obligations we have to each other and obligations we have to our community. There are a lot of valuable skills [the incarcerated] can take with them after they participate in the group."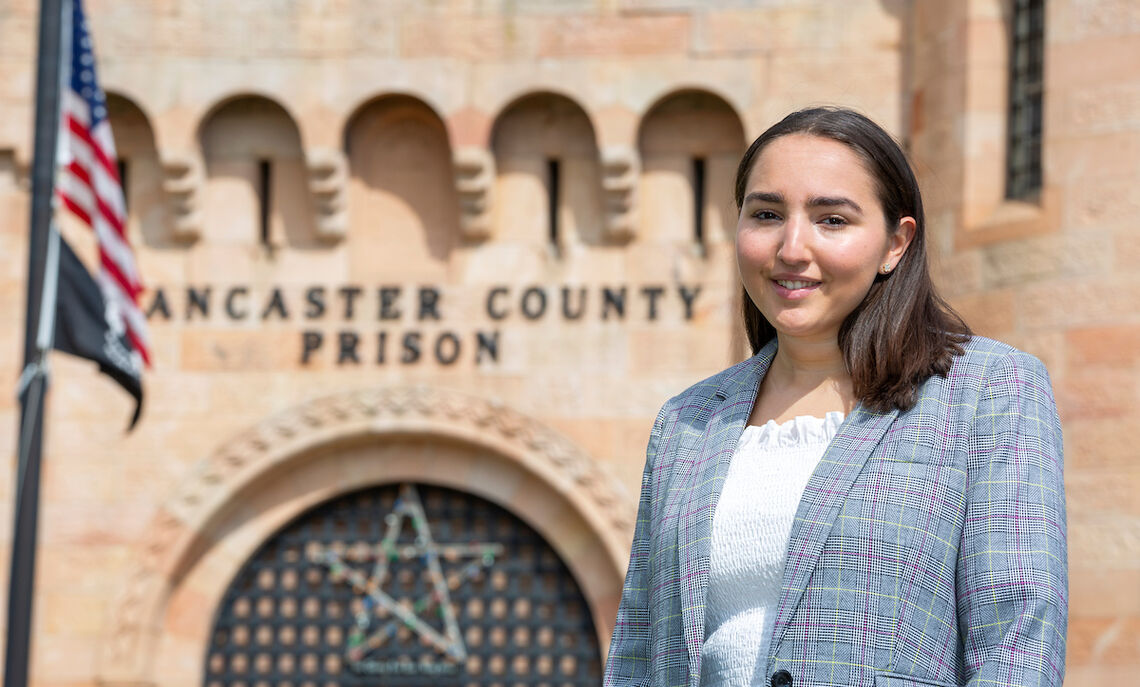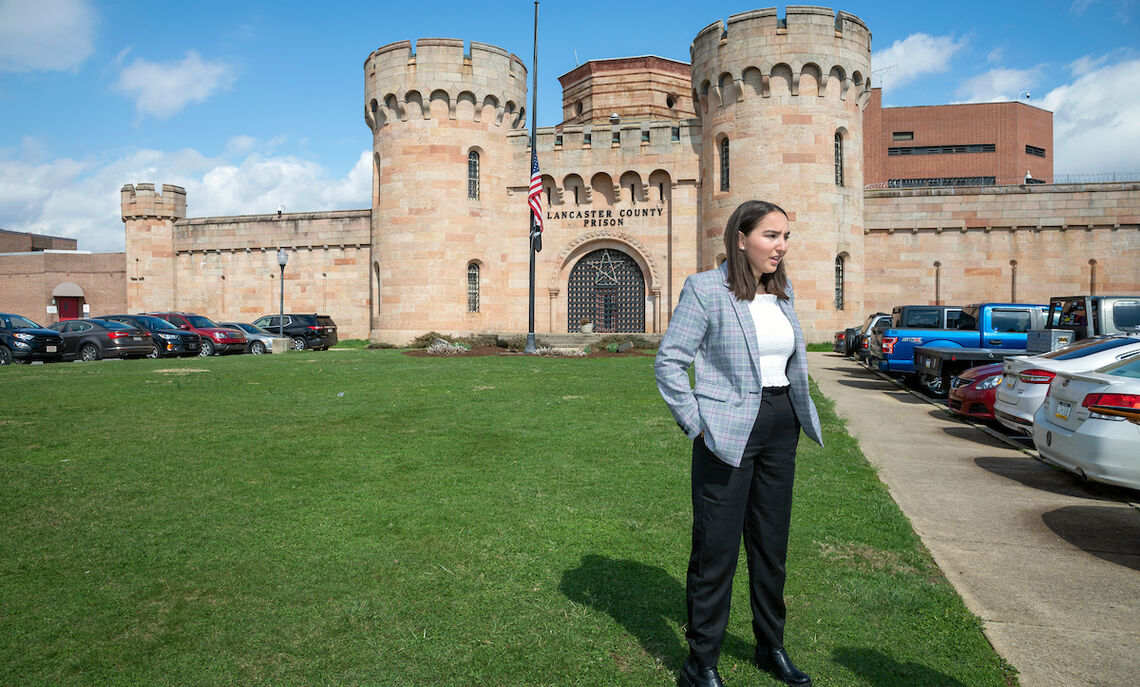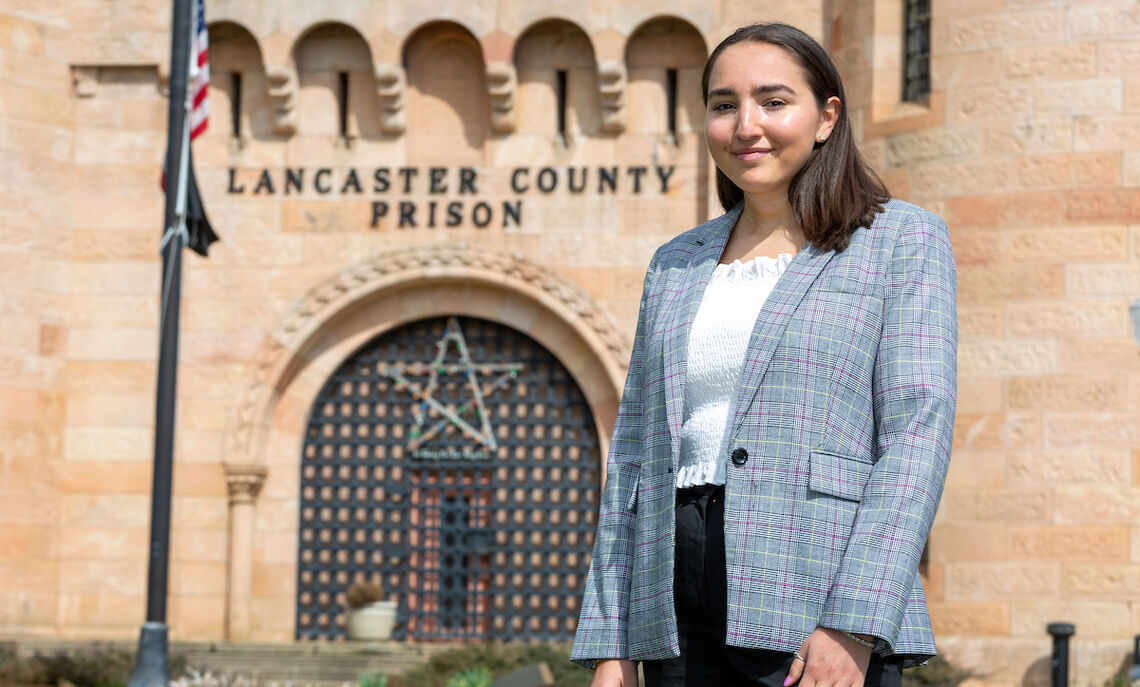 Rosenberg said she had "big and ambitious goals" going into her research project, but had to tone down her expectations slightly—especially with COVID-19 restrictions in the prison. Just two weeks into the program, the prison experienced a COVID-19 outbreak and Rosenberg was unable to visit in person. Rather than cancel the program, she developed a fully integrated digital classroom at the prison to continue virtually.
"I had to learn the difference between what is ideally possible versus what is realistically possible and how to adjust when there are barriers," Rosenberg said. "Ultimately, I was really grateful I was able to get something started and learned to temper my big dreams to make something real happen."
Rosenberg passed her more ambitious version of the program along to her adviser, Nicole Jones Young, assistant professor of organizational behavior. Ideally, that initiative could be wrapped into F&M's Ware Institute for Civic Engagement so future students can continue her work.
Rosenberg said she intends to continue working with incarcerated populations in her career.
"This project confirmed this is something I want to continue doing for the rest of my life," she said. "I would like to go to law school and hopefully use the law as a vehicle to provide better protections to those who are incarcerated and better opportunities for people post-incarceration."
Related Articles
September 21, 2023
Exploring Theater as a Tool for Social Change, Education, and Awareness
Aviva Katz '24, a government and theatre joint major, discusses how F&M's Diversity and Equality in Education Certificate is helping her along her path toward a career in educational theater.
September 15, 2023
Student's Research Investigates World War II Mission in Germany
History and archaeology are F&M senior Gavin Vogel's twin studies of interest. This summer, he found himself immersed in both.
September 7, 2023
Microgrants Fund Student Passion Projects
Writers House microgrants enabled six F&M students to explore passion projects aligned with their fields of study this summer.