Research Fair: 'Future Lies in Eyes of Predictor,' F&M Senior Says
Prani Patel is fascinated by "affective forecasting," a process in which people make predictions about their future emotions. She has been exploring how individuals often make inaccurate forecasts about their feelings, namely in regard to how intensely they'll react or how long those emotions will last.
When she began her research project earlier this academic year, Patel scarcely could have known that one's inability to properly predict one's emotions would become abundantly clear to many as the world began to grapple with the COVID-19 pandemic.
However, part of the inspiration for her research came from a different major world event—the 2016 presidential election.
"I first learned of affective forecasting through recent research by Professor Allison Troy (associate professor of psychology) that examined this phenomenon in the context of the 2016 presidential election," said Patel, a senior psychology major and economics minor at F&M. "This topic really piqued my interest because it's so relevant to our everyday lives. We are constantly making affective forecasts both consciously and unconsciously, and these forecasts ultimately guide almost every decision we make."
Previous research on affective forecasting had not examined its consequences and whether some individuals make more accurate affective forecasts than others. Patel wanted to remedy those omissions.
"I really wanted to fill both of these gaps in the literature and make a meaningful contribution to the field," Patel said.
She designed a study to examine whether personality traits determine how accurate people are at predicting their emotions and whether making errors in forecasting leads to differential profiles of costs and benefits over time. Patel then created an online study to collect data from F&M students. She is currently in the process of writing up her results and will defend her thesis for academic honors later this semester.
As her project and time at F&M nears its close, Patel reflected on the how much she has learned from her time working with F&M faculty like Professor Troy.
"Working with Professor Troy has been such a fantastic experience," she said. "She is such a great mentor, and I'm so grateful that she introduced me to this exciting field of science."
Patel will be taking that knowledge with her when she begins her doctoral studies in affective neuroscience at Tufts University this fall.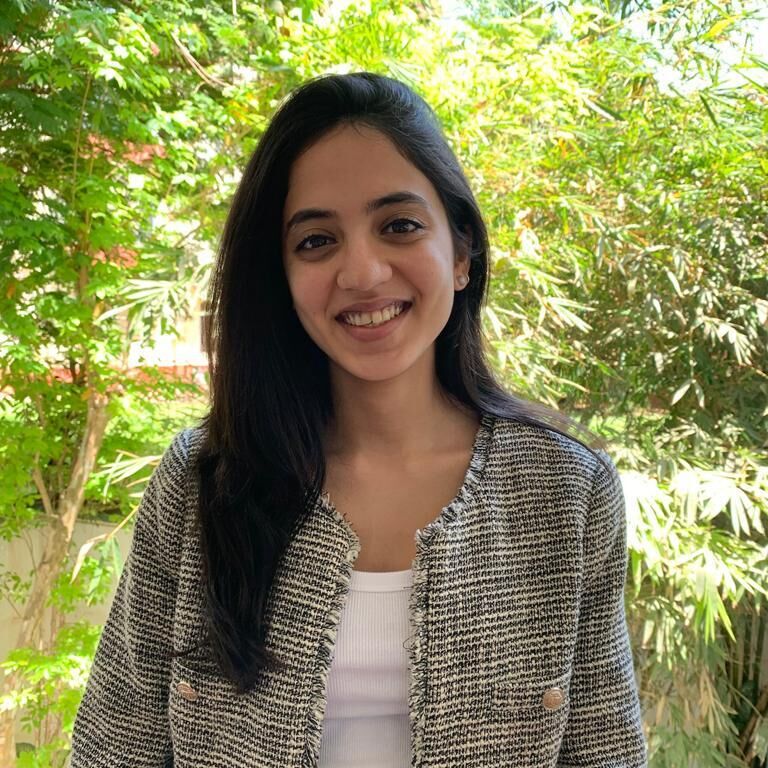 Related Articles
September 15, 2023
Student's Research Investigates World War II Mission in Germany
History and archaeology are F&M senior Gavin Vogel's twin studies of interest. This summer, he found himself immersed in both.
August 21, 2023
Genesis Familia: Raising Others Through Philanthropy
For most, home is the place where they are raised. For Genesis Familia, it is also the place to give back by raising others. This summer, the Posse Scholar returned to New York City for an internship with Bloomberg Philanthropies in human resources and management. In addition to her overseeing managerial duties, Familia also contributed to hands-on philanthropic efforts.
July 29, 2023
Students Tune Into a Cosmic Hum
A team of students search the starry skies for "cosmic clocks," part of an international research project that this week reported evidence of gravitational waves that oscillate periodically from years to decades.