Students Gain Hands-On Public Health Experience
Senior Sydney Wieczkowski has already put her public health degree to work before even graduating from Franklin & Marshall.
The Hackman Scholar spent five weeks of her summer researching lead remediation in Lancaster City homes and the long-term effectiveness of the remediation.
"We were able to go out and do door-to-door recruitment in Lancaster City and conduct interviews with participants ourselves," said Wieczkowski, a government major (public health track) and sociology minor.
Since 2017, faculty-student research teams at F&M have paired with nonprofit partners and government officials in Lancaster to identify residents at risk for lead poisoning. The initiative is led by Harriet Okatch and Jennifer Meyer, assistant professors of public health in the fields of biology and government, respectively.
In November, they received a three-year, $699,139 lead technical studies award from the U.S. Department of Housing and Urban Development.
The research is also sponsored by F&M, the city of Lancaster, the Partnership for Public Health, and Property Lead Inspections LLC.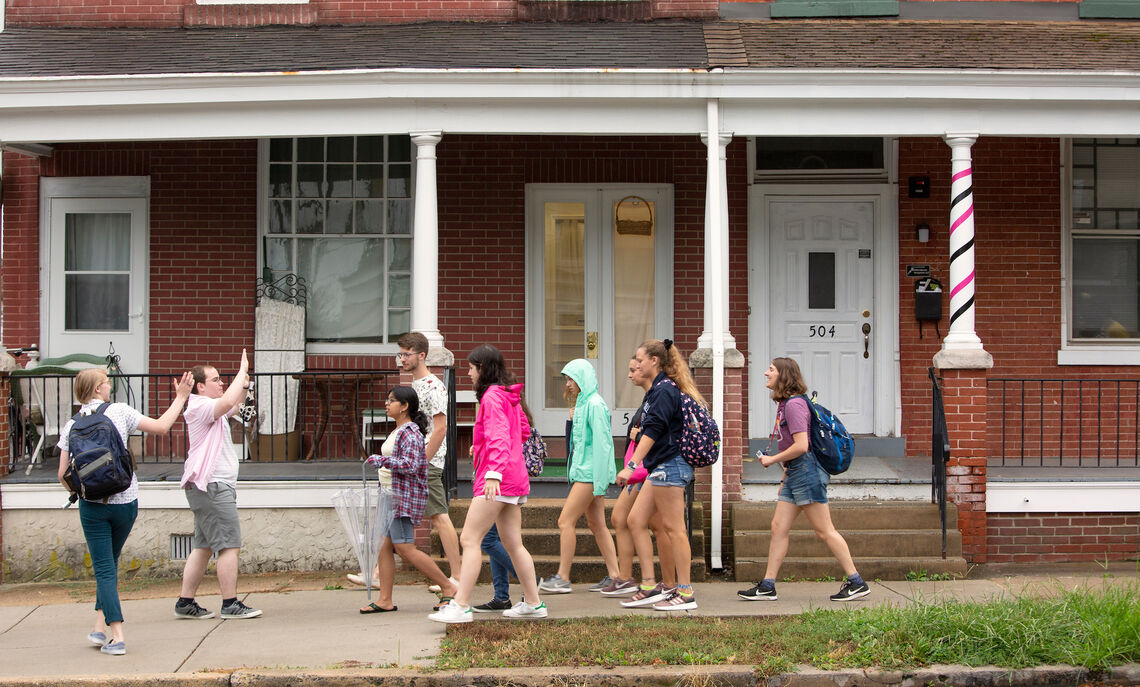 Lead is found naturally in soil, and can enter drinking water through aging plumbing systems. But the most common source for lead is in homes built before 1978, when lead-based paints were banned. Pennsylvania's housing stock is among the oldest in the nation.
The study has two main objectives. The first focuses on how long lead remediation is effective in houses.
"We are looking at variables including different types of lead remediation, how long ago houses were remediated, and the current lead levels of the houses," Wieczkowski said.
The second aim examines lead remediation and its effects on child development.
"We are looking at households that have received lead remediation and ones that have not, and having children take a series of cognitive tests to determine if there are any effects of lead remediation on child growth," Wieczkowski said.
Throughout the summer, Wieczkowski and fellow Hackman seniors Adina Rubenstein, Eunice Woo and Hoi Lam sent postcards to eligible households, identified new addresses to send postcards to, designed flyers for both aims of the study and edited the project's website and infographics. They also helped create protocols for recruiting participants and scheduling interviews.
The experience showed students "the recruiting side of research projects," Wieczkowski said.
"We were able to help with collecting data by scheduling and conducting interviews and being present for the lead testing," she said.
Data and results gathered from the research could be used by local— and even national— policymakers to address lead remediation and lead poisoning.
"It's exciting to be a part of a study that could help households all over the country," Wieczkowski said.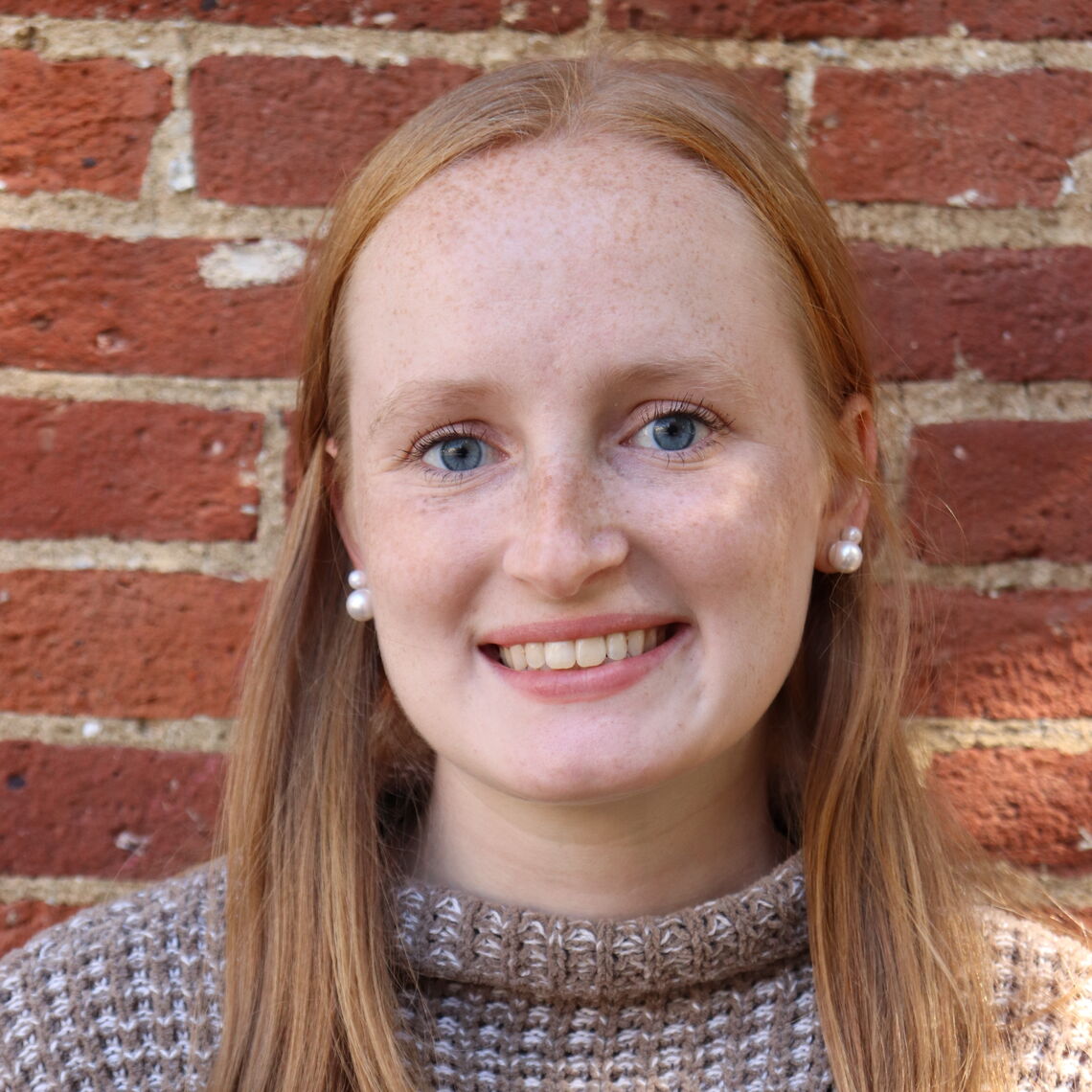 "Our focus on lead-paint remediation will allow us to improve current methods for mitigating lead hazards by providing new evidence for the benefits of lead-paint remediation, and [by] understanding the ages of children in which there are the greatest returns to remediation," said Harriet Okatch and Jennifer Meyer.
Related Articles
September 21, 2023
Exploring Theater as a Tool for Social Change, Education, and Awareness
Aviva Katz '24, a government and theatre joint major, discusses how F&M's Diversity and Equality in Education Certificate is helping her along her path toward a career in educational theater.
September 15, 2023
Student's Research Investigates World War II Mission in Germany
History and archaeology are F&M senior Gavin Vogel's twin studies of interest. This summer, he found himself immersed in both.
August 16, 2023
Closing the Gender Gap in Finance
Kriti Krishna '18 and Lia Tavarez '20 are working together to make investments more accessible for female entrepreneurs through HearstLab, a a venture fund for women-led startups.