F&M Commencement Speaker Talks HBO, Hate Mail and Memoirs
Even Pulitzer Prize-winning authors fight to find their voice.
"I think that's one of the things that we all struggle with — certainly as a writer, but I think that's also true for individuals, and certainly for college students," said Viet Thanh Nguyen.
As speaker for Franklin & Marshall College's May 14 Commencement, Nguyen's speech will focus largely on finding one's voice and seeking a place in the world.
Celebrated for his 2016 Pulitzer fiction-winner, "The Sympathizer," and the 2021 sequel, "The Committed," the author will tackle truth in his upcoming memoir — stitching together family stories and childhood accounts as a Vietnamese refugee in America.
"It's partly a memoir and it's partly my version of the American story," he said.
A story that, for a time, landed Nguyen in Pennsylvania after fleeing Saigon by boat in 1975 — first at a refugee resettlement camp in Fort Indiantown Gap, then in Harrisburg, just 40 miles west of F&M.
A subsequent family move to California ushered in a difficult decade as immigrant shopkeepers.
"When I was in college, it was really clear to me that I wanted to hear more Vietnamese voices."
Viet Thanh Nguyen's Pulitzer Prize-winning novel, "The Sympathizer," is the inspiration behind an upcoming HBO drama series

No stranger to complexity and controversy, Nguyen weaves it masterfully into his novels.
Part spy thriller and part satire, "'The Sympathizer' is written to offend everybody. I've succeeded, judging by my hate mail," Nguyen said with a laugh.
"I get letters from Americans saying, 'Hey, you love Vietnam so much? You love communism so much? Go home, love it or leave it,'" he said.
Conversely, the book is deeply critical of Vietnamese communism — so critical, in fact, that the Vietnamese government won't allow Nguyen's novel to be published there.
"It's a complicated relationship I have with the country," he said.
It has also been a hurdle in filming Nguyen's next big venture — an HBO series based on "The Sympathizer."
The series' tentative screening date is fall 2023. Robert Downey Jr. ("The Avengers" franchise, "Iron Man") is on board as co-star and producer.
Park Chan-wook, acclaimed South Korean film director, will direct and executive produce the series.
"His movie [cult classic] 'Oldboy' helped inspire 'The Sympathizer,'" Nguyen said.
While Nguyen does not determine casting, he is involved in the creative process, outlining episodes of the story with lead script writers.
The cast will be predominantly Vietnamese, and the writers' room is represented almost entirely by Asian American women.
"It's very rare in Hollywood to have this kind of a writers' room," he said.
That representation is vital to Nguyen, who frequently pens columns for The New York Times covering immigration, refugees, politics, culture and Southeast Asia.
"When I was in college, it was really clear to me that I wanted to hear more Vietnamese voices. There were already Asian American voices out there in Asian American literature, but where were the Vietnamese voices?" he said.
Nguyen remedies that as a writer, professor and supporter of artists in the Bay Area, where he resides.
"A lot of people feel alone because they happen to be a part of a so-called minority," he said. "But I think it's so important for people to understand that there are already organizations or groups that exist for them out there, either physically or virtually. And if they don't exist, it's up to you to go out there and build them."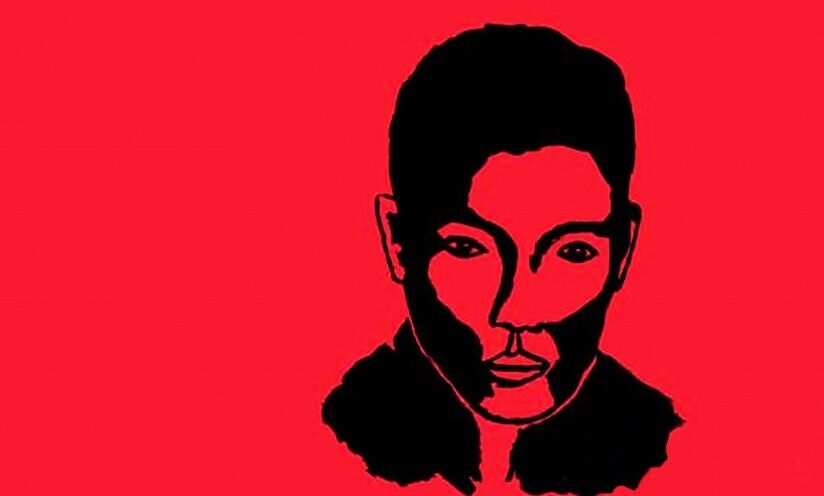 Related Articles
May 17, 2023
Dream Achieved: Williamson Medalist Nadya Ivanova '23
Nadezhda Senior Nadya Ivanova Wins the Williamson Medal, F&M's highest academic honor for students
May 15, 2023
F&M Grads Get Ready to Launch
When it comes to opportunity, don't ask yourself 'Why?' Instead, F&M celebrated 518 graduates at the Class of 2023 Commencement. Featured speakers included alum Jacob Bleacher, chief exploration scientist at NASA.
May 12, 2023
Class of 2023 Celebrates With Lux et Lex Walk
Franklin & Marshall's Class of 2023 joined together for one last journey around the pathways of campus during the Lux et Lex walk May 12. The walk began at the College's Alumni Sports &...Franklin & Marshall College offers students a hands-on education that emphasizes close relationships with faculty. Students flourish in a supportive community that treats them as an individual, and their successes continue long after F&M. The College is a national leader in launching students and alumni to opportunities where they make a difference in the community and the world.