"You'll have the time of your life. There's so much possibility and potential here."
—Jessica Kinker '26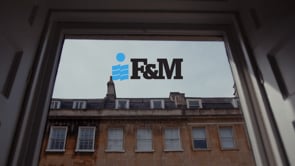 Thank you for your interest in starting your F&M education with an amazing 16-week intellectual experience in Bath, England!
Only the very best students from our admission applicant pool are selected to take part in iF&M, which is a partnership of Franklin & Marshall and Advanced Studies in England, or ASE.
The iF&M program is designed to challenge and support you. A tenured faculty member from F&M will be your onsite mentor and lead instructor throughout your time at iF&M. You will also explore the liberal arts tradition through classes offered by faculty from the region's finest institutions. And, you will have the city of Bath and beyond as your "lab," offering you a welcoming environment that holds new discoveries around every corner.
QUESTIONS?
Our team at F&M and Advanced Studies in England is ready to help!
Please direct inquiries to ifandm@fandm.edu.
Your Guide to iF&M
Starts Here!
"If you are of an adventurous spirit and you love learning, this is the program for you."
—Sarah Chapla '26