Thank you for your interest in starting your F&M education with an amazing 16-week intellectual experience in Bath, England!
Only the very best students from our admission applicant pool are selected to take part in iF&M, which is a partnership of Franklin & Marshall and Advanced Studies in England, or ASE.
F&M is known as an internationalized institution, and we look for students who will thrive in an educational setting that immerses students in global issues. If you are chosen to be a member of the 14-student iF&M cohort, it is because we believe you have the capacity to be a vibrant contributor in a challenging and rewarding international environment such as Bath.
The iF&M program is designed to challenge and support you. A tenured faculty member from F&M will be your onsite mentor and lead instructor throughout your time at iF&M. You will also explore the liberal arts tradition through classes offered by faculty from the region's finest institutions. And, you will have the city of Bath and beyond as your "lab," offering you a welcoming environment that holds new discoveries around every corner. Following your semester in Bath, you will arrive on F&M's Lancaster campus as part of the international community that defines the student body, perhaps already planning your next international experience!
As you peruse this site, imagine yourself in Bath. What excites you about your upcoming experience? What questions do you have? The expert and caring staff at ASE, along with those of us here in Lancaster, stand ready to help you take full advantage of this very special program.
We hope to welcome you soon!
Warmly,
Sue Mennicke, Associate Dean for International Programs
Did you miss our special panel discussion on Feb. 26, 2022? We have archived the recording here for you to watch (or rewatch).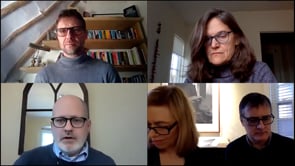 Your Guide to iF&M
Starts Here!