Highlights of Commencement 2022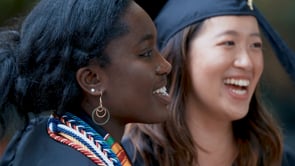 "Listen for unheard voices and abolish the conditions of voicelessness," said author Viet Thanh Nguyen, F&M Commencement speaker. Browse the ceremony photo gallery and see full speeches.  
Read More
You may order printed copies of the program. Orders will be taken until Friday, June 3, and will be mailed on or around June 20. Order your copy
 Information about Commencement Weekend
Celebrate your grads in style with yard signs and social media frames.  
Download now