Your Home Away From Home
Blend the everyday joys of residential living (impromptu pizza parties, open-mic nights, pumpkin carving at Halloween) with meaningful moments of intellectual discovery (writing workshops, alumni guest lectures, all-night problem-solving sessions) and you'll get F&M's College Houses.
In these dynamic spaces, you'll find a new way to work and play. You'll take your first-year Connections course in your College House and continue conversations begun in the classroom, lab or office throughout your College House halls. You also have the opportunity to join your College House government and chart your own course for social events. Each House receives a substantial annual budget that students may spend on social programs, academic and community activities, special projects and more. Some students have organized:
Formal dances

Theatrical productions

Play-reading discussions

Dinners with artists, authors and notable alumni

Pizza parties, bagel breakfasts and field trips

Student-run publications
The Houses
There are five College Houses: Bonchek, Brooks, Roschel, Ware and Weis. Each College House is assigned a faculty mentor (don) and administrative facilitator (dean).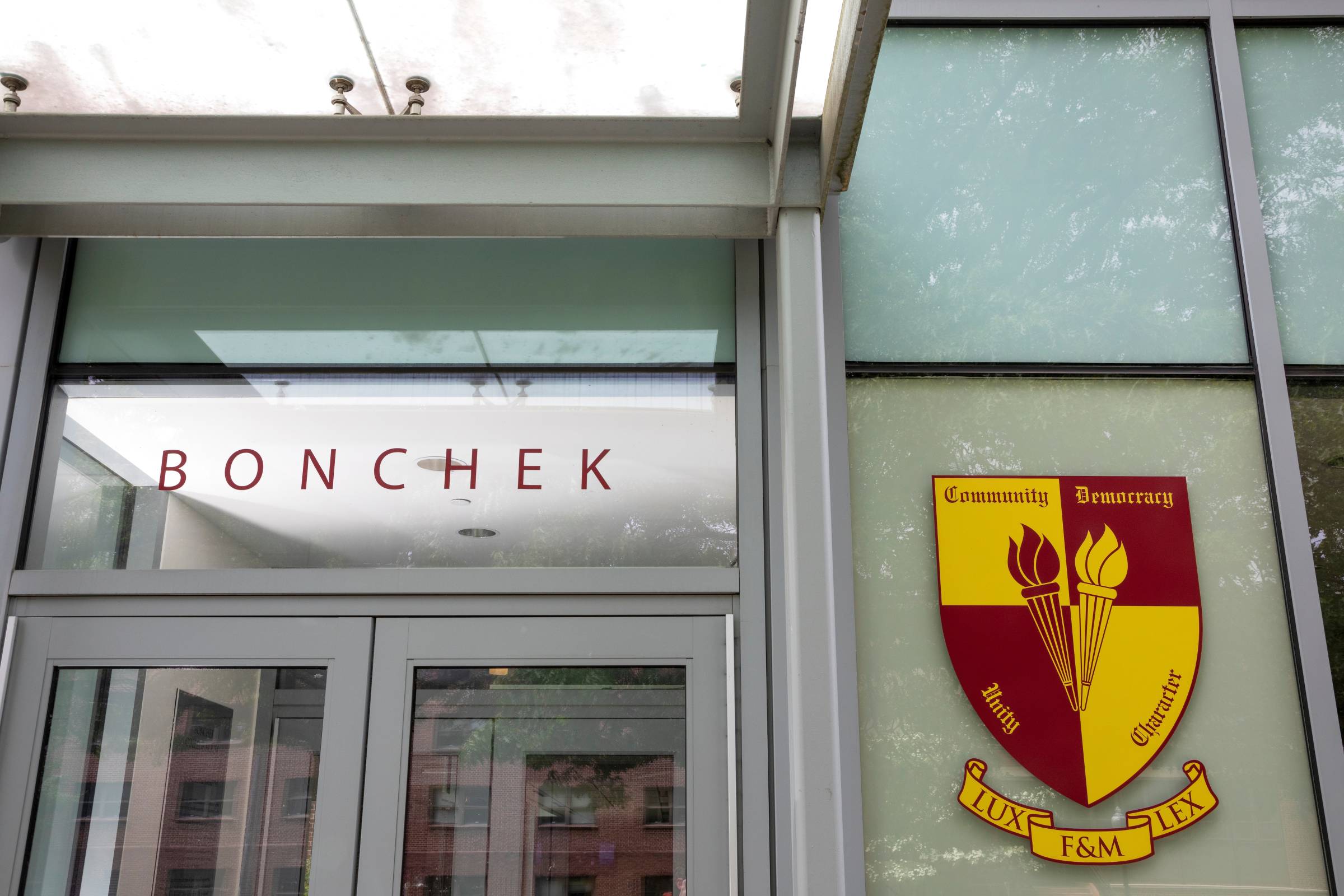 Bonchek
We live together.
We learn together.
We laugh together.
Don: Christine Piro
Dean: Beth Proffitt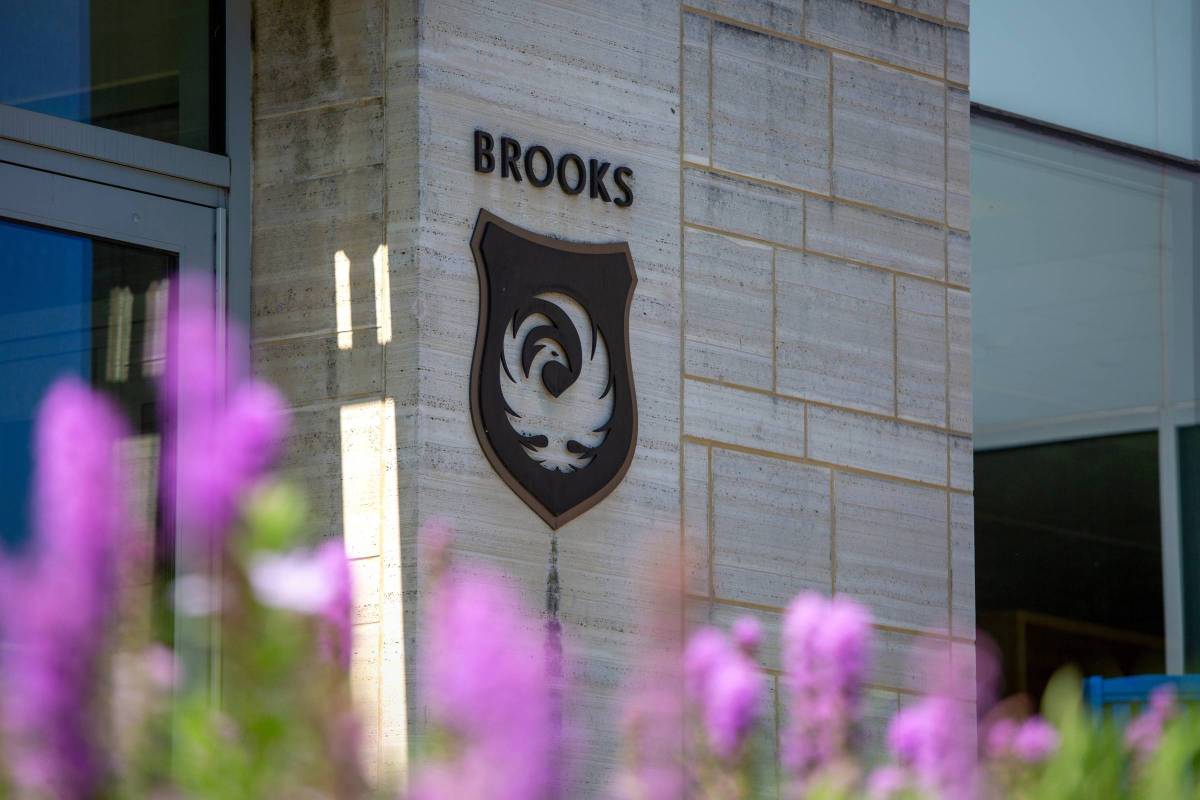 Brooks
Primus Inter Pares ("First Among Equals")
Don: Alexis Castor
Dean: Jedrek Dineros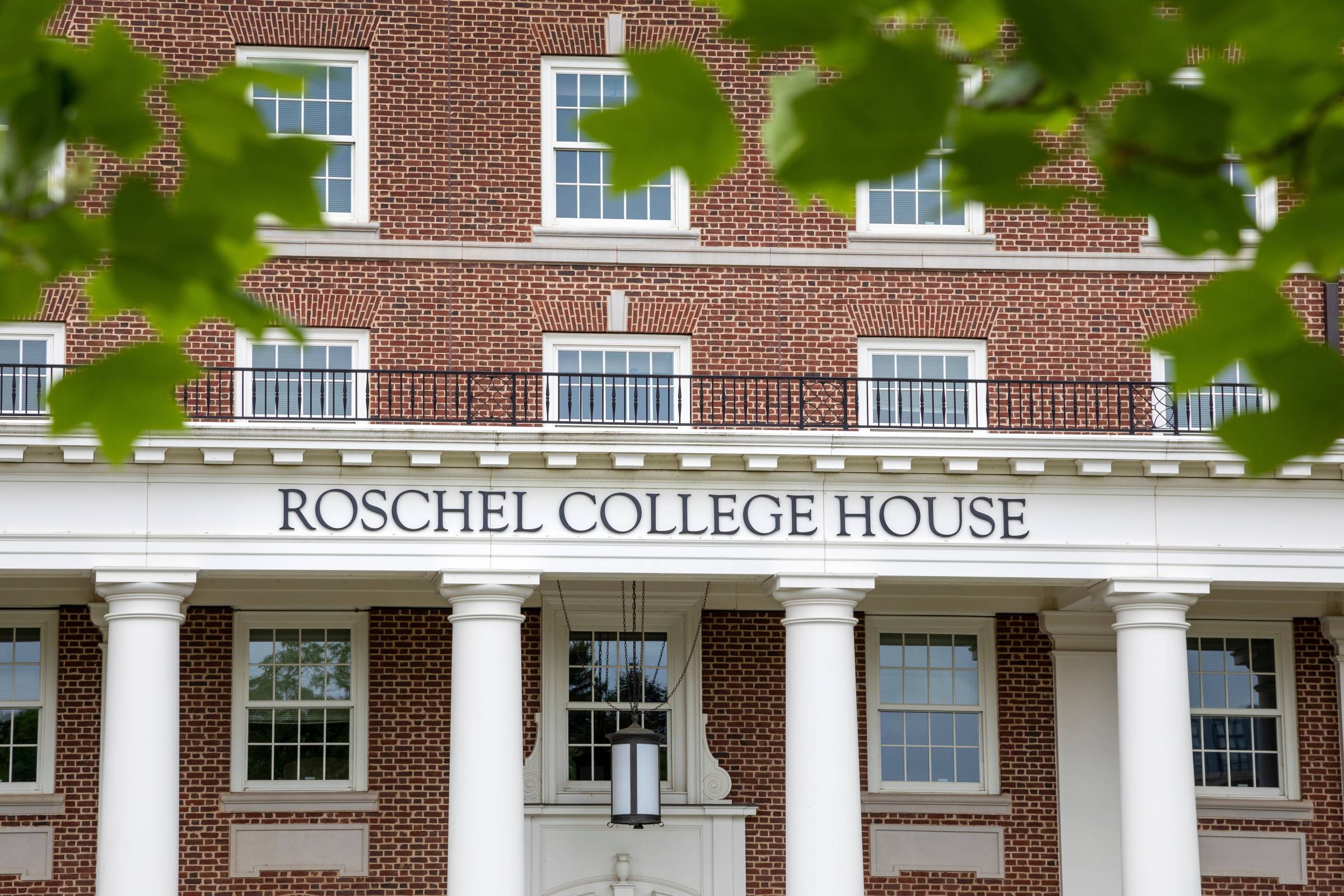 Roschel
Hic Vivimus Et Crescimus ("Here We Live and Here We Grow")
Don: Jorge Mena-Ali
Dean: Courtnee Jordan-Cox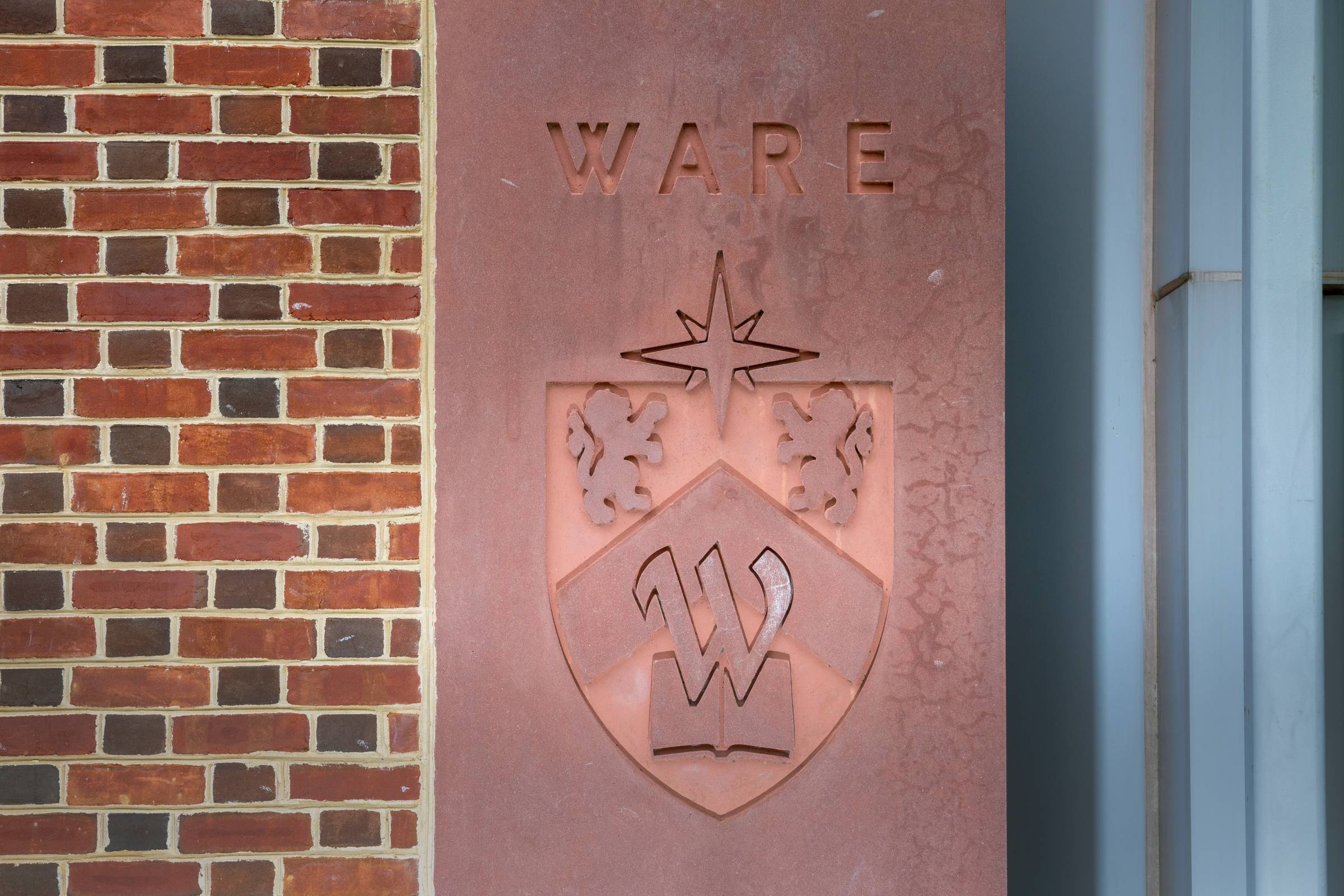 Ware
Emitte Lucem et Veritatem ("Send Forth Light and Truth")
Don: Justin Hopkins
Dean: Shuai Shao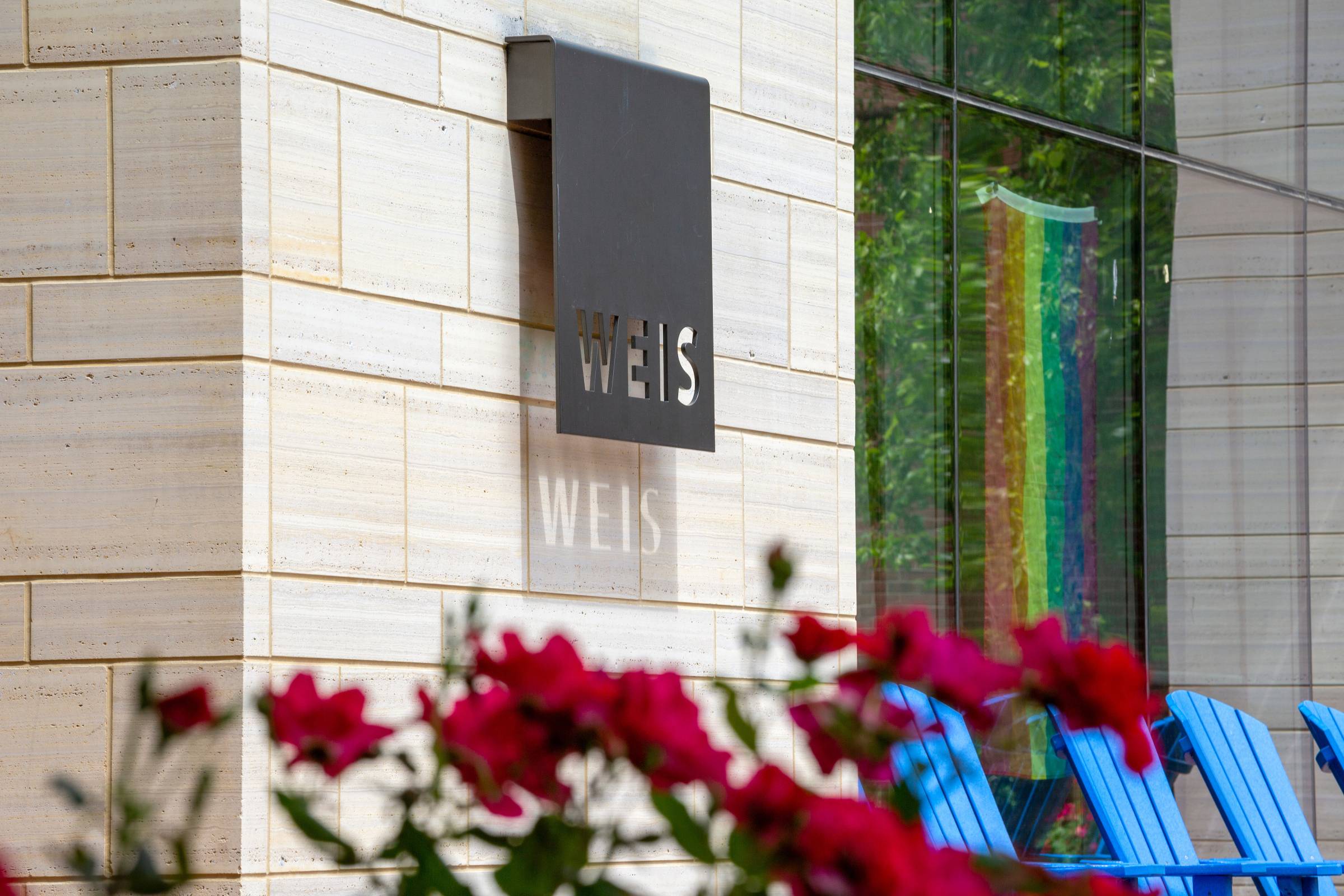 Weis
Socii Mundi ("Compatriots With an Interest in the World")
Don: Dorothy Merritts
Dean: Melissa Giess
F&M's Unique Housing System
Established in 2005, the College House system shapes the intellectual, social and physical landscape of the Franklin & Marshall campus. "It allows students to bond and connect with peers. It gives students a sense of belonging that stays with them throughout their four years at F&M. I have even met alumni who talk about their house," said senior Flavio Hinostroza Baldus, a house adviser from Pottstown, Pa.

Read More »
The Connections Curriculum
You'll be assigned to your College House based on the interests you express for your first-year Connections course. F&M Connections courses are a true representation of the liberal arts, blending several academic disciplines to dive into a wide range of unique topics. You will take this course in your College House alongside classmates who live just down the hall.

Learn more about Connections at F&M »