"
You'll have the time of your life. There's so much possibility and potential here.
"
— Jessica Kinker '26
How to Apply
Thank you for your interest in starting your F&M education with an amazing 16-week intellectual experience in Bath, England!
iF&M (the i stands for international) is a program during which a select group of first-years spend the fall semester living and learning in England under the guidance of an F&M faculty member. Outside the classroom, you'll have the chance to explore London, Stratford-upon-Avon, Oxford, and other awe-inspiring locations steeped in culture and history.
The iF&M program is designed to challenge and support you. A tenured faculty member from F&M will be your onsite mentor and lead instructor throughout your time at iF&M. You will also explore the liberal arts tradition through classes offered by faculty from the region's finest institutions. And, you will have the city of Bath and beyond as your "lab," offering you a welcoming environment that holds new discoveries around every corner.
To apply to iF&M, we will share an additional program application with you after you submit your F&M application.
QUESTIONS?
Our team at F&M and Advanced Studies in England is ready to help!
Please direct inquiries to ifandm@fandm.edu.
Your Guide to iF&M
Program Overview
Franklin & Marshall and its longtime international partner, Advanced Studies in England (ASE), are excited to offer a select cohort of 14 first-year students a one-of-a-kind academic and cultural experience in the World Heritage City of Bath in southwest England.
The iF&M semester in Bath is not a standalone program. It is expressly built to be an extension of the quintessential liberal arts experience — intimate classes, renowned faculty, and hands-on learning — that first attracted you to F&M. You will have a tenured faculty member from F&M with you onsite throughout the program to mentor you and acclimate you to F&M's high-caliber academic program.
You will earn your full F&M credits by completing four classes, chosen from six options to fit your own academic interests. The marvelous memories you'll bank from your 16 weeks in Bath are just a bonus!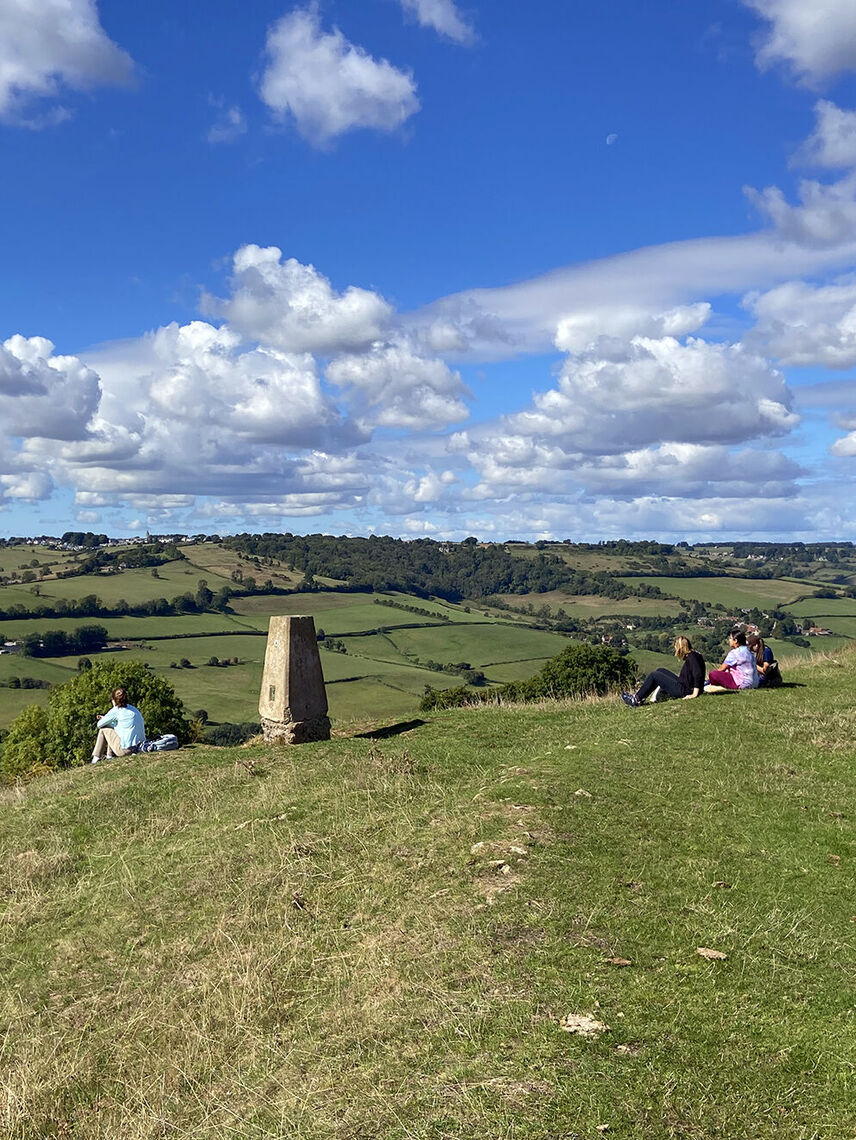 All About Bath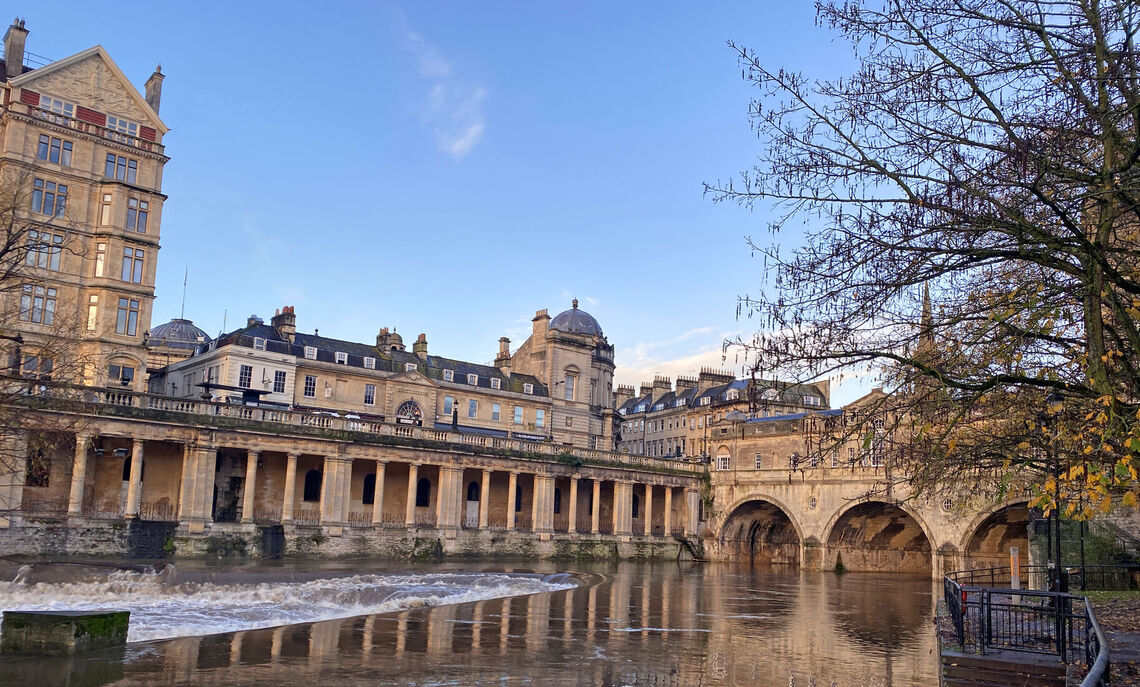 Bath (population 101,000) is the largest city in the county of Somerset, England. It is known for — and named after — its Roman-built hot-spring baths.
Bath is a modernly equipped city rooted in intriguing history. A destination for relaxation-seekers since Roman times, its stunning Georgian architecture feels like it was taken straight from a Jane Austen novel, and indeed provides many of the locations for the Netflix series, Bridgerton. It is within easy reach of serene British countryside and famous heritage sites, including Stonehenge.
And despite being a continent away, it is remarkably similar to your F&M home in the city of Lancaster — safe, walkable, and rich in art, food and culture.
During your time with iF&M you will also have several opportunities to venture beyond Bath. The program sponsors organized trips to London, Stratford-upon-Avon, Oxford, and The Cotswolds, among other incredible destinations.
Why Choose iF&M
Advanced Studies in England has been welcoming American undergraduates for more than three decades and is renowned for its challenging, rewarding academic courses and close-knit community. iF&M offers a distinctive opportunity to immerse yourself in another culture as you engage the life of the mind in classic Franklin & Marshall fashion:
small, engaged classes
a tenured F&M faculty member onsite to mentor and instruct you
enthusiastic, expert faculty from prestigious English universities
a commitment to learning while doing (in the fascinating city of Bath and beyond)
During your 16 weeks in Bath, you will be taught by an F&M faculty member and mentor, as well as the best and most engaged British faculty from nearby universities.
And when you are not in class, you can read, study, and unwind in your stunning, spacious apartments and houses in the historic heart of the city.
All of iF&M's residences are in welcoming neighborhoods within walking distance of local shops and the Study Center, where you will take all of your classes. Each residence offers WiFi, TV and radio, laundry facilities, phone access, communal areas, and bathrooms and kitchens.
Four Reasons to Choose iF&M
It's a great primer for your integration into F&M's truly international community. Twenty percent of our students are international, and more than half of our students participate in off-campus study at some point in their four years. Why not kick off your college years with that life-changing experience?
F&M actively prepares its students to be global citizens through in-depth study of other languages and cultures, making iF&M the perfect jumping-off point for that introduction to internationalization.
As part of the program, you will join a talented, highly selective group of students who bring a variety of experiences, perspectives and opinions, allowing you to learn from each other's differences in a close-knit community in an idyllic setting.
Even if you have never been outside of the U.S., Bath is the ideal first international experience due to its small size, welcoming community, and proximity to so many other cultural hubs.
How the Program Works
After a brief orientation, you will launch into your Fall semester with ASE, living and learning alongside your cohort of F&M students and your faculty mentor from Franklin & Marshall.
Your lead instructor will be a tenured F&M faculty member who will be onsite with you throughout your 16 weeks.
You will have the opportunity to choose your classes from a thoughtfully selected set of offerings designed to best prepare you for F&M and keep you on track with graduation requirements. Once your selections are finalized, you will spend the semester taking four classes, two of which are taught by your resident F&M faculty mentor. You will have ample time to dive into each class, focusing on the material at hand with space to breathe.
The best part? Classes are kept small, usually 14 or fewer students per class. Not only will you have a chance to learn in a truly liberal arts environment, but you will be in an even more intimate setting than first-years typically enjoy at F&M. This will help you to establish the solid foundation of small-group learning that first attracted you to F&M.
In between classes and day-to-day life, iF&M offers students opportunities for out-of-the-classroom learning through a variety of social and cultural activities in and around Bath. Those opportunities, combined with the many resources ASE provides to help you remain connected academically and personally, will set you up for a fulfilling and successful semester.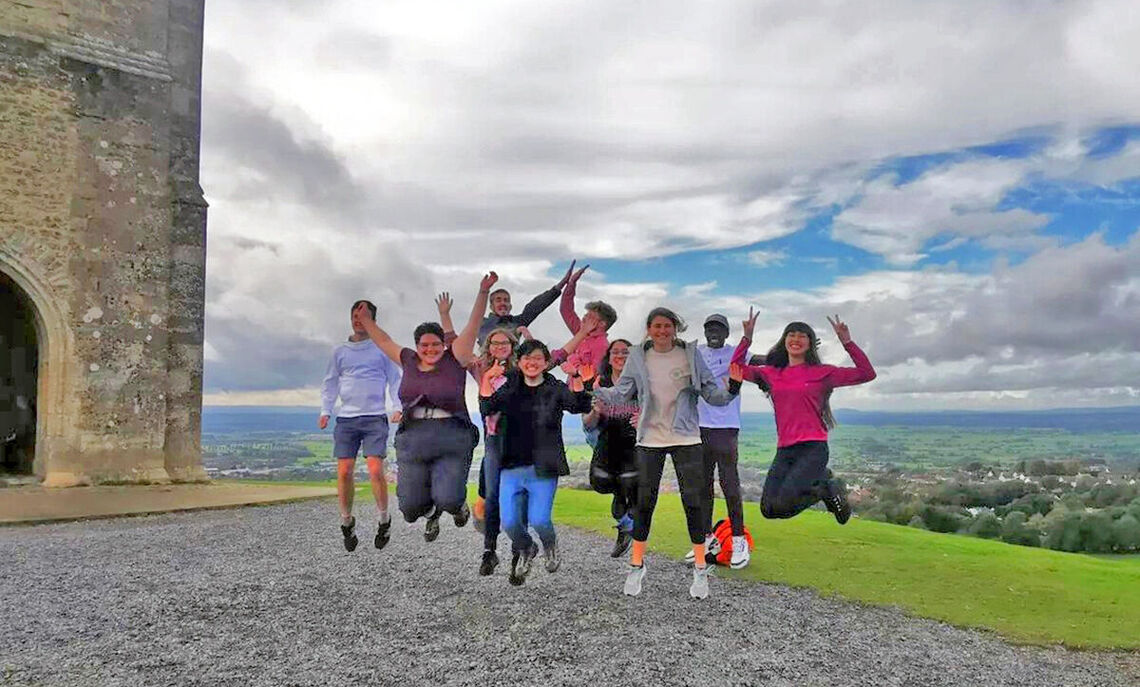 Program Timeline
To be considered for admission to the iF&M cohort, please apply to F&M by one of our standard deadlines. For the 2023-24 academic year, the draft academic plan is as follows:
Late August: Arrive at ASE.
First week of September: ASE Orientation Week! Shortly after, classes begin.
Mid- to late October: Autumn Break (spent in Bath or traveling to surrounding destinations)
Early December: Final Exams Week
Mid-December: Semester Ends. You'll return home for winter break before packing up for your spring term at F&M.
Mid-January: Arrive on the F&M campus for spring term orientation.
Cost of the Program
If you are accepted to the iF&M program, we ask you to confirm your acceptance with a nominal, non-refundable deposit to Franklin & Marshall by May 1.
The cost is equivalent to a semester of tuition, room and board on the F&M campus. That payment, made directly to Franklin & Marshall, covers:
Group flight to and from England;
Return transfer (Heathrow Airport—Bath);
Field trips and excursions;
International travelers insurance;
The academic program led by your onsite F&M faculty mentor;
Administrative support;
Housing; and
A weekly food stipend
Any financial aid you might receive to attend F&M will also apply to the iF&M program. Please direct questions regarding aid to the
Office of Financial Aid.


Your Support Team in England
As its name implies, the iF&M program is inextricably linked to Franklin & Marshall College.
Your onsite faculty mentor,
Associate Professor of Government & Public Health Jennifer Meyer
, will work closely with the ASE Team to support you and your fellow iF&M students, teaching some of your classes, coordinating activities and helping you build your growing affinity for F&M while you enjoy your experience abroad.
Additionally, our partners at
Advanced Studies in England
are always available to help you navigate issues related to academics, housing, student affairs, and opportunities to discover the city of Bath.
iF&M Academics
---
Wondering where you'll take classes? What you'll study? We have you covered!
Learn More »