Four F&M Alums Awarded National Science Fellowships
Four Franklin & Marshall College alumni recently received National Science Foundation Graduate Research Fellowships to advance their graduate work.
They shared their thoughts about how F&M prepared them for graduate school and offered some advice to Diplomat undergraduates majoring in their field of study.
Conor Larison '21 begins graduate studies this fall in astrophysics at Rutgers University—"Working with Professors Ryan Trainor, Fronefield Crawford, Amy Lytle, and Greg Adkins provided me with invaluable insights into physics research and how to make the field more inclusive. They have continuously advocated for me as a disabled student, which has been tremendously impactful on my self-confidence. They also have opened doors to research opportunities at other institutions, where I was mentored by many incredible scientists."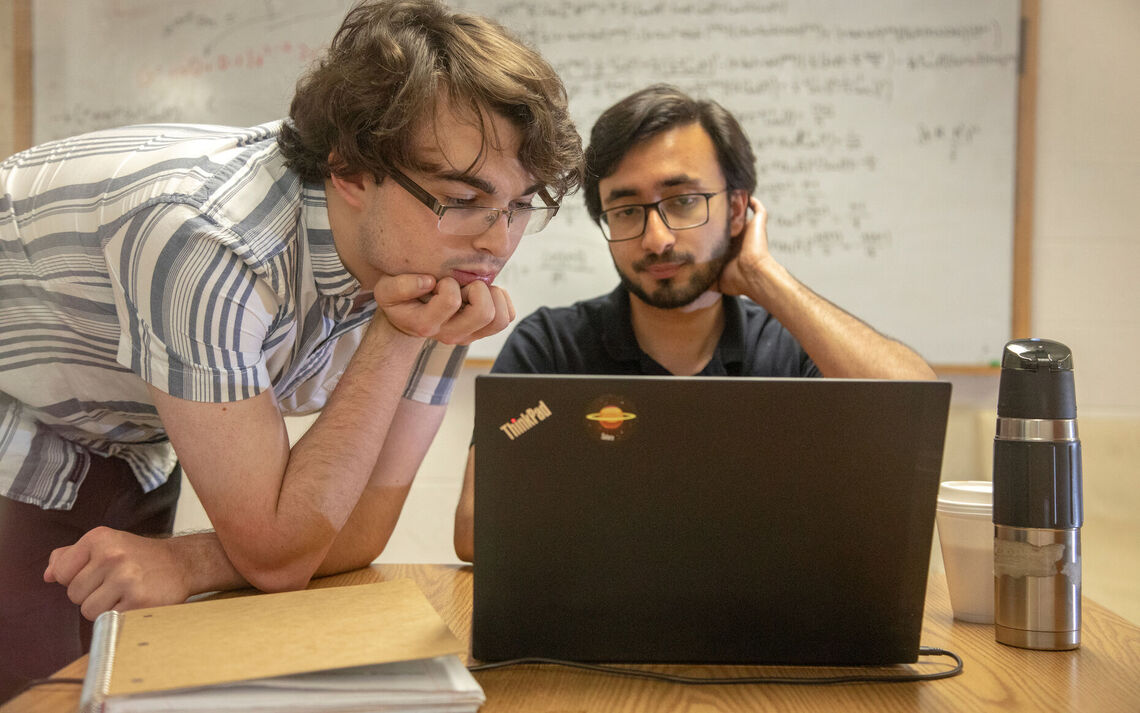 Gabriella Sallai '19 just finished a master's degree program in engineering at Penn State—"I think having the opportunity to joint major in a [science, technology, engineering and math] STEM and non-STEM field really helped me start figuring out how to intertwine those two areas. Specifically, my capstone project for WGSS [Women's, Gender and Sexuality Studies] really prepared me and gave me the opportunity to better understand the STEM career pipeline and the societal structures that influence this pipeline/often force breakdowns in it. Professor Ken Hess in the Department of Chemistry was, and continues to be, one of my greatest mentors and advocates, always reminding me to be confident in myself and not to be fearful of new, different, or challenging things. Professor Amy Lytle in the Department of Physics continues to be one of the most inspiring professors I interacted with at F&M, always advocating for herself even when there's pushback and working to make the environment a more welcoming place."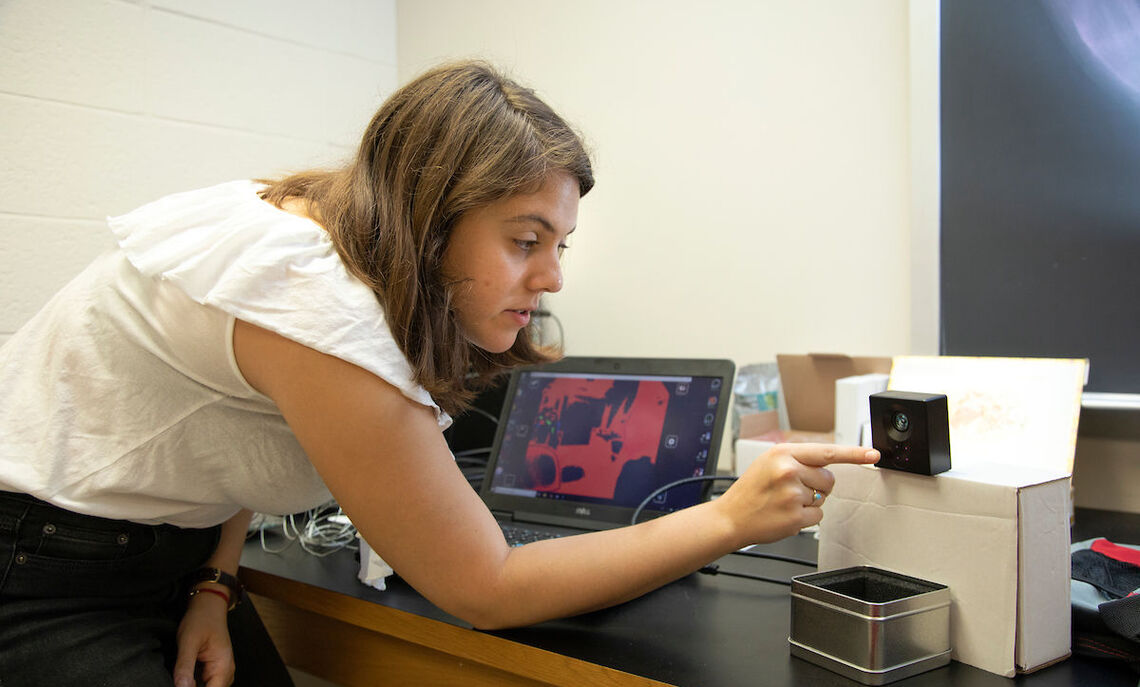 Han Le '19 has completed her second year of studies for a doctorate in chemistry at the University of California, Berkley—"I came to F&M thinking I was going to be a chemistry major and become a doctor, and at the time, I did not even know areas such as physical chemistry and materials chemistry existed within my chemistry major. In my first year, I took a Connections course called 'Geographic Boundaries,' and through this course, I became interested in research that could chart a sustainable solution to the energy crisis. So I joined Professor Kate Plass lab in the Department of Chemistry, and we started studying nanoparticles that have really significant applications in solar energy conversion devices. My experience in the Plass Lab was inspiring and life-changing, as I grew as an independent scientist and realized how much I enjoy the interdisciplinary and innovative thinking necessary in materials research."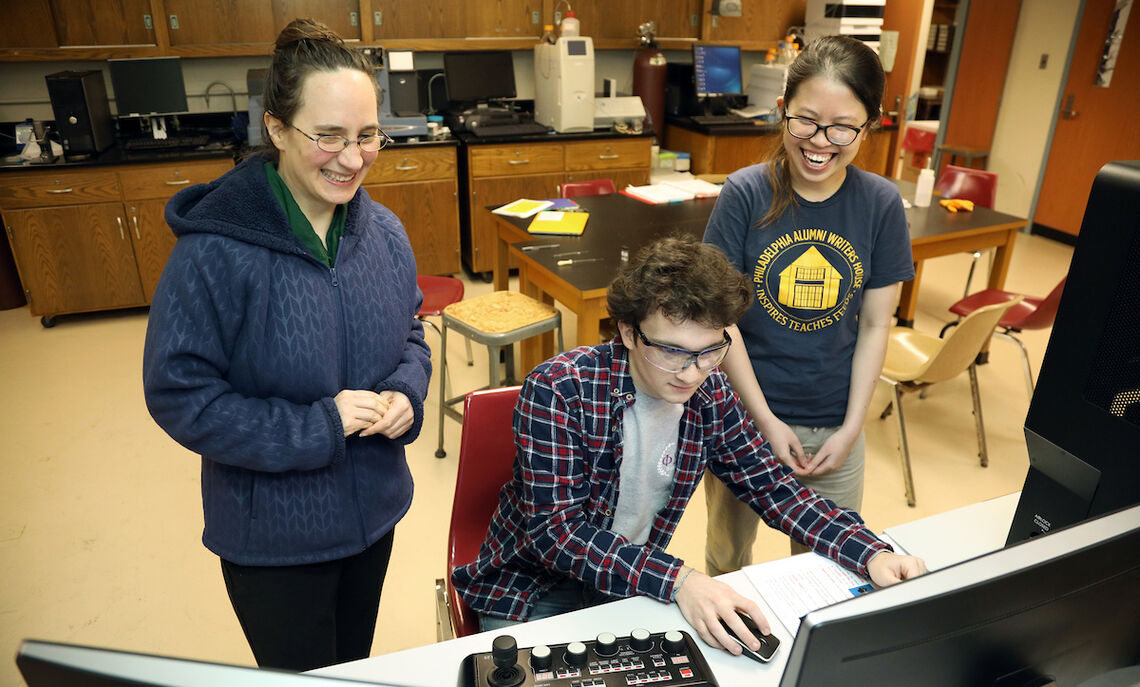 Andres Marquez '19 is studying geosciences at Stanford University—"The opportunity to conduct independent research while working closely with inspiring researchers, professors, and mentors is the reason I'm pursuing a career in STEM at the graduate level. I'm extremely grateful to my research adviser, Professor Paul Harnik, (now at Colgate University) for making research approachable and exciting. I wouldn't be in graduate school without the network of mentors that supported me throughout my undergraduate career."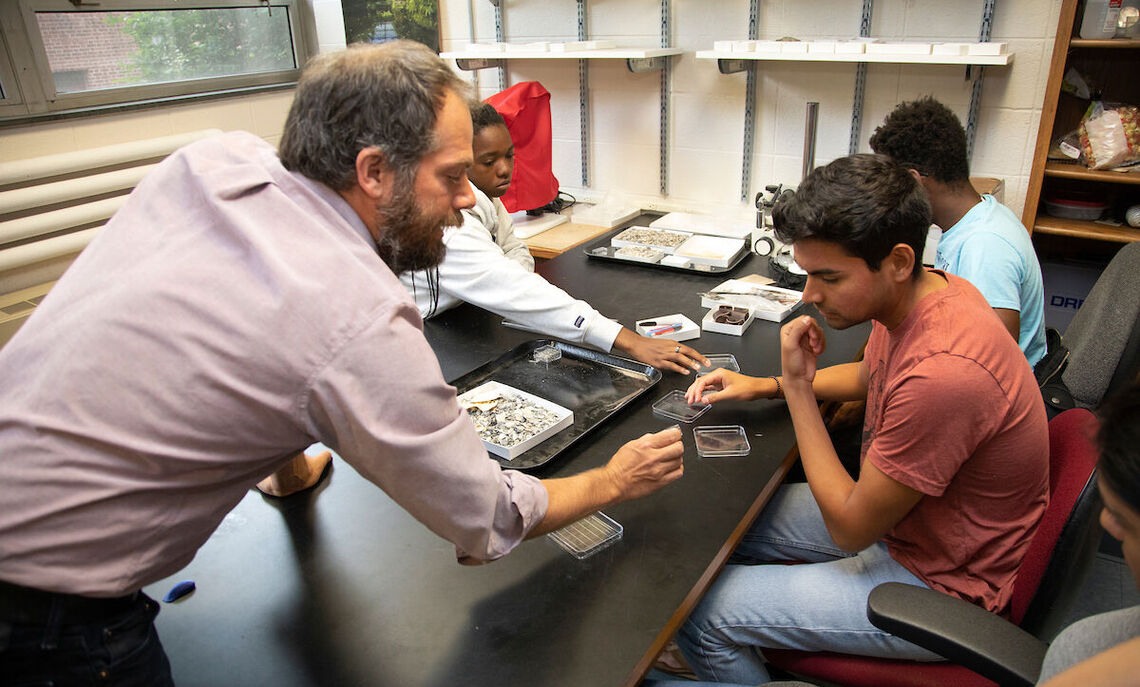 On their research work:
Larison: "Searching for special white dwarf stars that had survived an explosion called a Type 1a Supernova. These stars could tell us about what kind of systems result in these explosions, which are one of the most important astronomical tools we have. My research was to build on this project and to search for images of these explosions that were lensed by massive objects (such as galaxy clusters) that may lie in front of them. I hope to continue this work at Rutgers."
Sallai: "Studying graduate engineering students' mental health as they continue through their degree programs."
Le: "Understanding and controlling phase transitions in these so-called perovskite materials. These materials have set a new world record for their solar cell efficiency, but their applications are hindered by their instability and structural changes triggered by light or moisture. So I'm trying to probe the mechanism behind that process and how we can control it to design better and more stable solar cells."
Marquez: "Exploring how vulnerability to hypoxia changes with temperature for different marine invertebrates. We can use this information to explore how marine animals have responded to changes in Earth's climate in the past while also exploring how marine animals are responding to climate change today."
Advice to undergraduates:
Larison: "Get to know as many people as you can in the field. Make connections in the area you are interested in, and if you don't know what you are interested in yet, explore various topics of research. Also, focus on more than just the science. Try to make the field a more inclusive and inviting space for those from marginalized backgrounds, and your work will not go unnoticed."
Sallai: "All disciplines are connected in one way or another and making sure to fill your bucket in the things you like that may be outside your major will ultimately make you a better researcher or student and will 100% help you feel more fulfilled in your time at F&M!"
Le: "Be open-minded and go out of your comfort zone to explore new things. Identify your goals early and make a plan to achieve those goals, but also know that regardless of your experiences and knowledge, your confidence will hit rock bottom quite often when you are doing science! Be kind to yourself and keep that curiosity alive, because only you can define what your successes are."
Marquez: "Allow yourself to explore your interests and passions."
"Working with Professors Ryan Trainor, Fronefield Crawford, Amy Lytle, and Greg Adkins provided me with invaluable insights into physics research and how to make the field more inclusive."
– Conor Larison '21

Related Articles
August 31, 2023
NATO Humanitarian Demining Robot Tested at F&M
A team of two cooperating robots roamed a field at Franklin & Marshall's Baker Campus Aug. 29 to demonstrate to an international audience their capabilities at demining war-torn areas.
August 16, 2023
Closing the Gender Gap in Finance
Kriti Krishna '18 and Lia Tavarez '20 are working together to make investments more accessible for female entrepreneurs through HearstLab, a a venture fund for women-led startups.
July 31, 2023
Rising Sophomore Puts Passion for Environment to Work at Summer Internship
Rising sophomore Anna Atticks is digging deep on environmental issues during her summer internship as a policy analyst, funded by the Schapiro-Cadwell Internship Endowment.