Appreciation for the Fullness of Each Moment We Are Alive
Mindfulness is grounded in an ancient Buddhist practice dating back thousands of years, "but has a profound relevance for our present-day lives. It has to do with examining who we are....and with cultivating some appreciation for the fullness of each moment we are alive." Mindfulness means paying attention in a particular way: on purpose, in the present moment, and nonjudgmentally (Kabat-Zinn, 1994).
In recognizing the benefits that cultivating a mindfulness practice can bring, Mindfulness at F&M offers workshops and opportunities to the campus community, including Mindful U, a four-week workshop during which students can learn about mindfulness and develop a practice to help them manage stress and be present in their daily lives, and mindfulness day trips and overnight retreats, during which we travel and connect with one another while learning and engaging in a variety of mindfulness practices.
Past trips visited:
The Philadelphia Museum of Art

Longwood Gardens

Hershey Gardens

The National Aquarium in Baltimore

Wolf Sanctuary of PA

Smithsonian's National Zoo
On-campus programming including:
Yoga and meditation classes

Nature walks

Speakers

Mindful meals

Mindfulness book club

Movie nights

Monday Mindfulness tips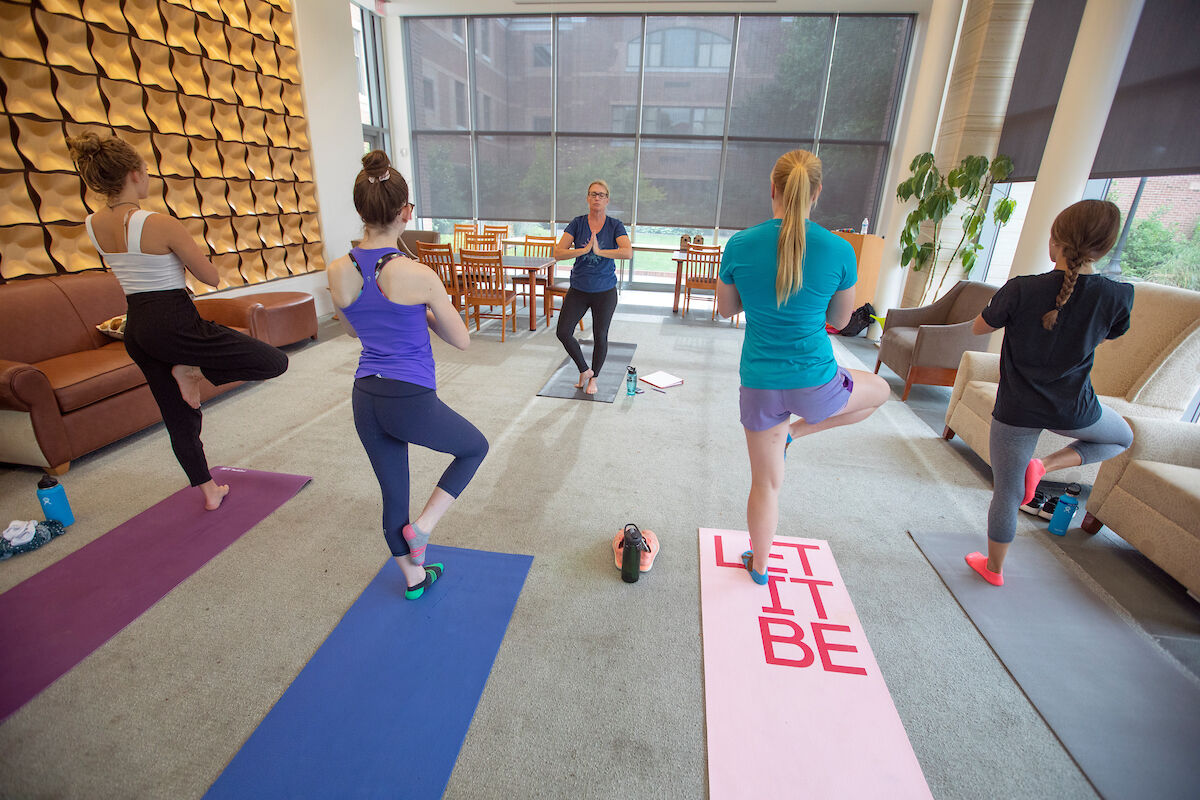 Mindfulness at F&M was made possible thanks to the generosity of Tony Kreisel '66 and Dr. Kimberly Faris.
July 5, 2023
Students Build Mindfulness on Camino de Santiago
Students overcome challenge and achieve mindfulness on the Camino de Santiago. Join their transformative journey of self-discovery and personal growth.
June 12, 2023
College Unlocked: Part Class, Part Support System
"College Unlocked" – a new initiative at F&M – gives students a chance to regain academic confidence.
April 24, 2023
Mindful Moments: Unwinding in Nature
Sometimes, it's the quiet and contemplative moments in between class and co-curriculars where the most personal growth occurs. In this mindfulness miniseries, we explore moments of calm and...Franklin & Marshall College offers students a hands-on education that emphasizes close relationships with faculty. Students flourish in a supportive community that treats them as an individual, and their successes continue long after F&M. The College is a national leader in launching students and alumni to opportunities where they make a difference in the community and the world.