Lancaster: F&M's Hidden Gem
Where History and Culture Live Side by Side
In 1730, Lancaster was designated a market town, or a town in a rural area with a regular market. Today, it's a thriving city of nearly 60,000 residents.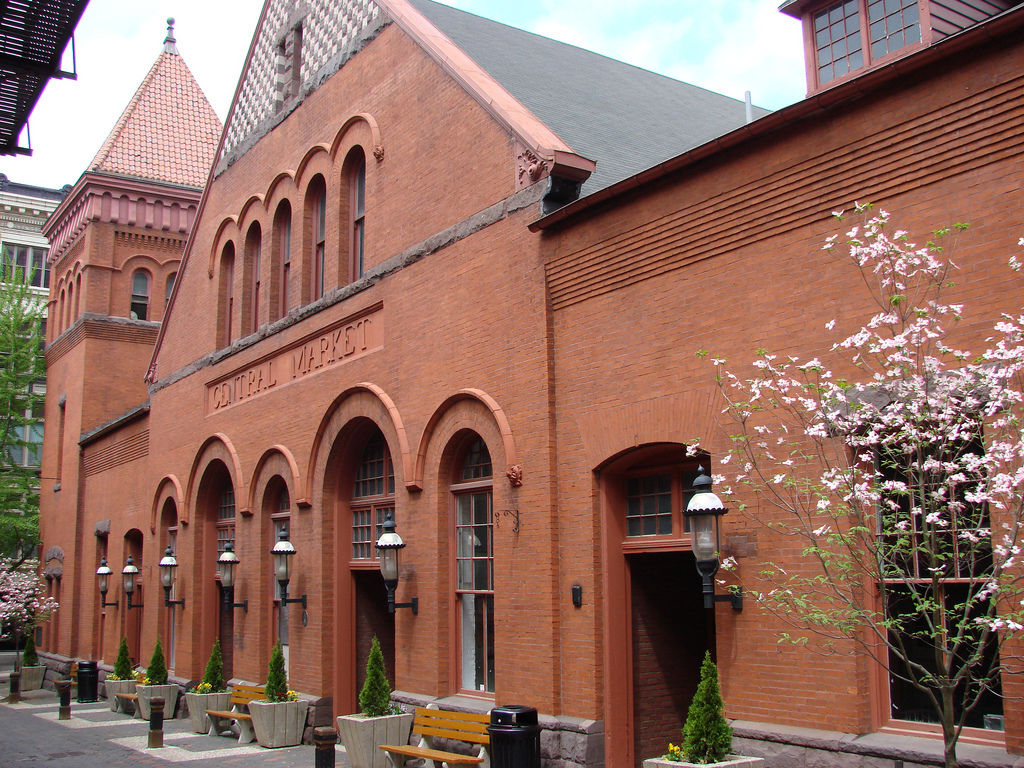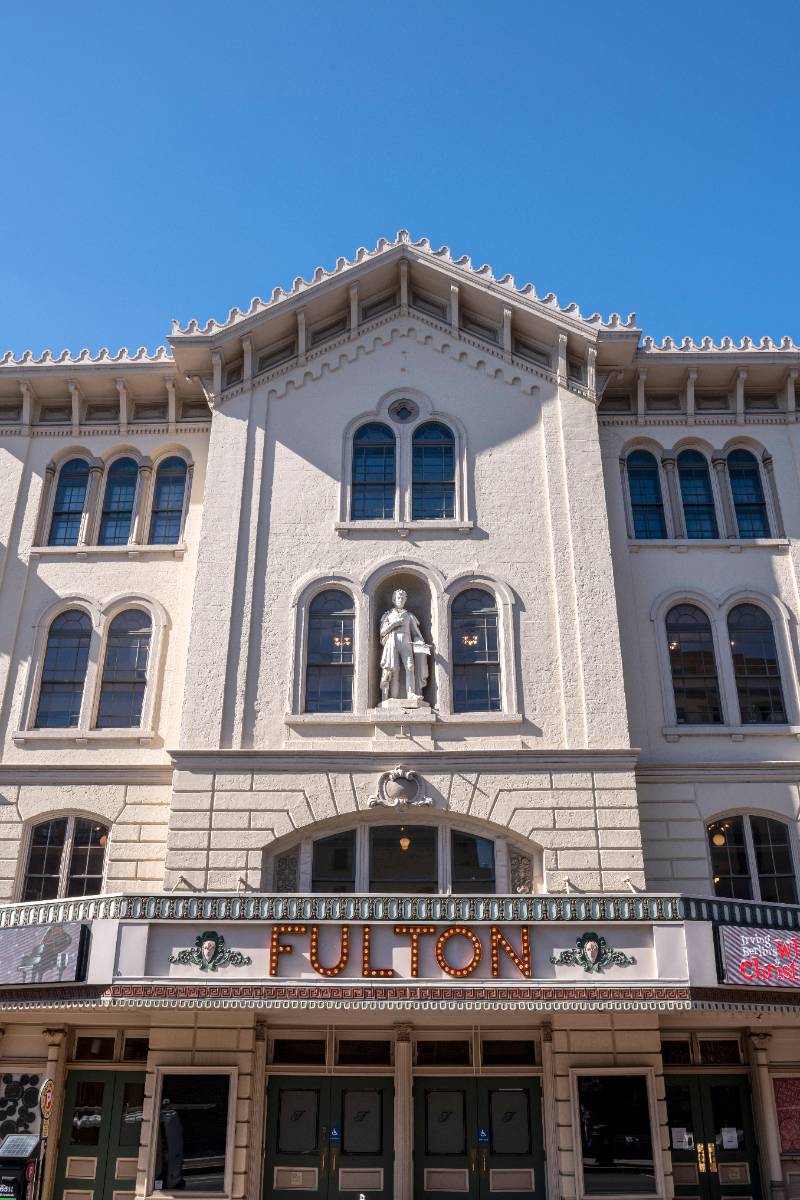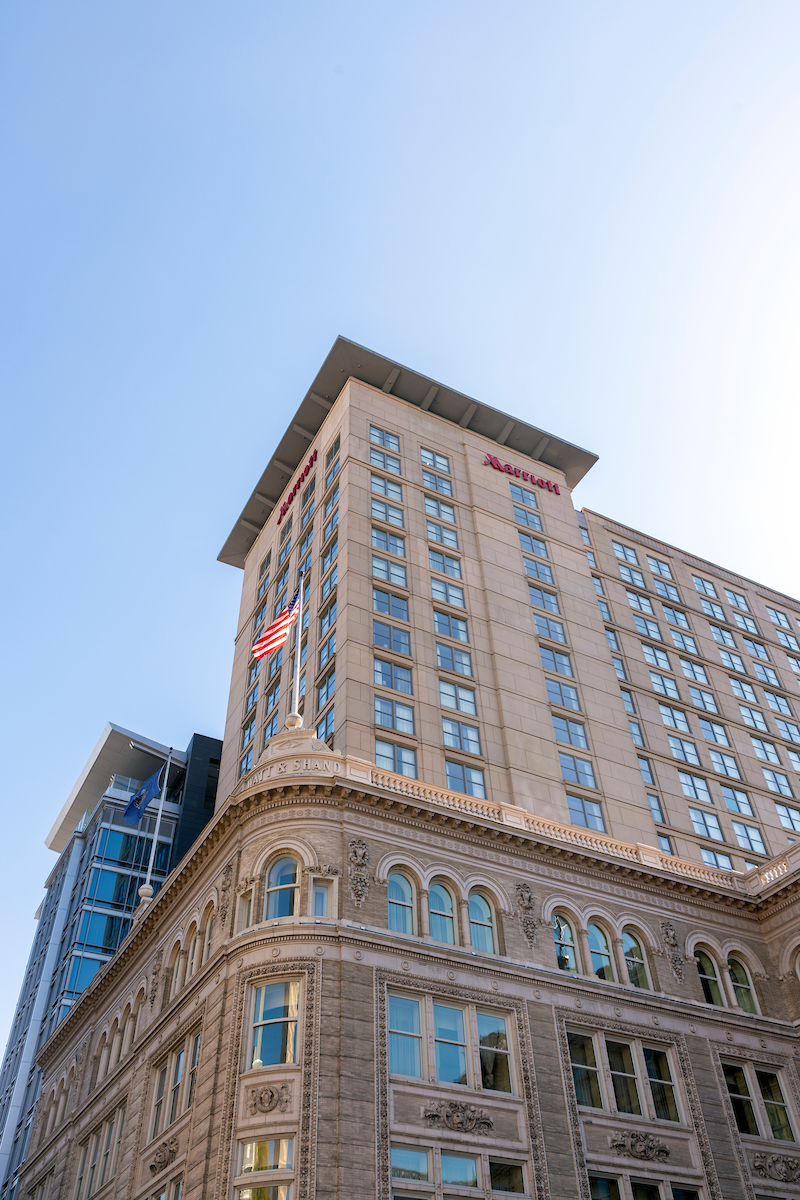 Lancaster's rich history is prevalent everywhere you look. In the heart of the city is Central Market, built in 1730 and the oldest continuously operating farmers markets in the U.S. Here, you can glimpse Amish businesses operating alongside modern-day industries. Less than a mile from F&M is the Fulton Theatre House, built in 1852 and a National Historic Landmark. Some of the brightest stars of theatre, music and film have appeared on the Fulton stage, including Mark Twain, Lionel Barrymore, Louis Armstrong, W.C. Fields, and Lancaster's own Jonathan Groff. Lancaster is also home to a distinctive collection of historic buildings, with many diverse architectural styles dating back to the 1700s, 1800s, and 1900s.
One City; Myriad Cultures
From its roots in Pennsylvania Dutch heritage to current vibrant culture, Lancaster might be the East Coast's most surprising global village. Students in the School District of Lancaster speak more than 30 languages, reflective of the many nationalities represented within city borders alone.
This broad diversity is reflected on F&M's campus. The College is home to more than 100 student organizations, including ethnic and lifestyle clubs, political advocacy groups, religious organizations, service groups, and other special interest clubs — all of which open their doors to any student interested in learning about new cultures, customs and cuisine.
A Lively Arts Scene
At the heart of Lancaster's arts scene is Gallery Row, a three-block cluster of art galleries less than two miles from campus. Wander a little farther and you're sure to bump into one of Lancaster's public art installations or murals, several of which were created by F&M alumni and staff artists. On the first Friday of every month, step off campus and find a city abuzz as 90-plus art galleries, museums, shops and restaurants extend their hours into the evening.
"

I love how Lancaster has evolved. It's exciting to see so many murals pop up, more access to the arts, more restaurants and cafes."
— Salina Almanzar '13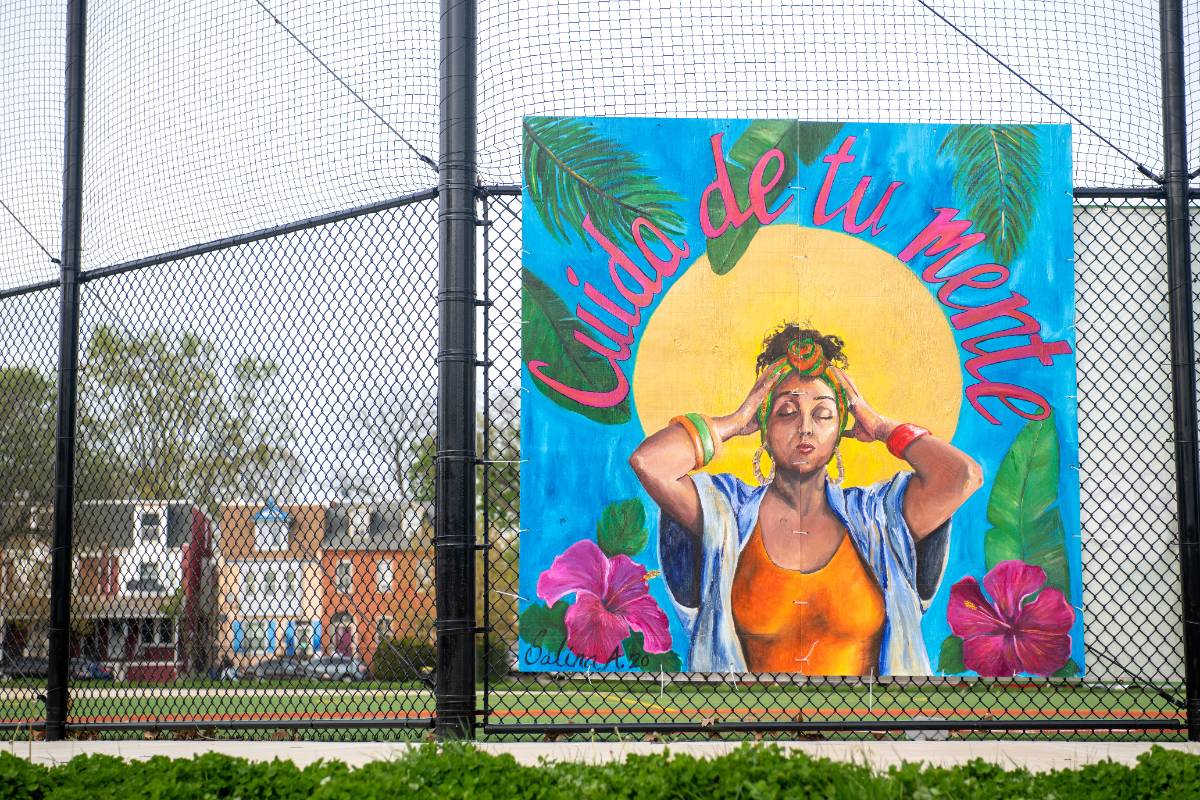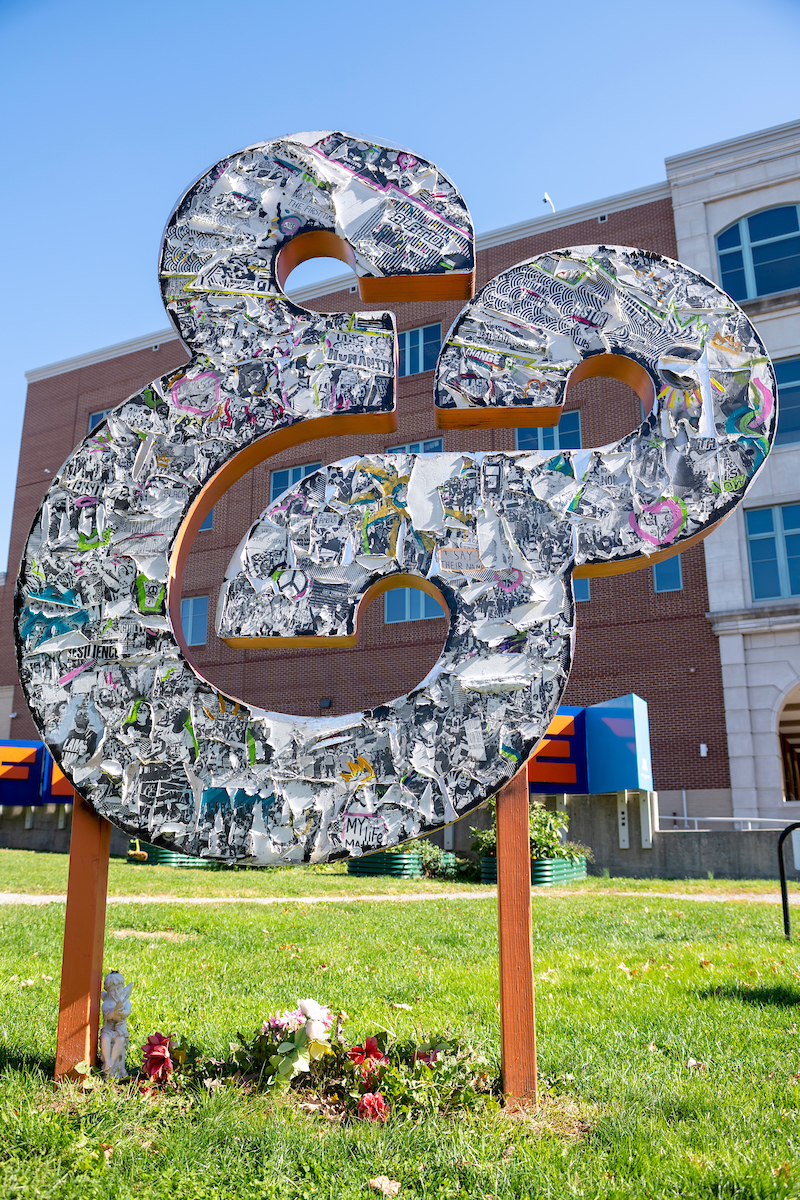 And We're Just Getting Started
No matter where you turn, Lancaster is full of extraordinary opportunities for your F&M education and is ultimately an incredible place to call home.
Grab a bite from one of Lancaster's more than 100 restaurants, cafes and eateries featuring food fromaround the world. Many restaurants source from nearby farms to create fresh farm-to-table dishes.
Cheer on the Lancaster Barnstormers at Clipper Magazine Stadium, a 10-minute walk from campus.
Catch a show at one of Lancaster's theatre and music venues.
Freshen up your wardrobe with a shopping excursion to Lancaster's many boutiques and stores.
See the latest independent film or blockbuster at one of Lancaster's nearby movie theaters.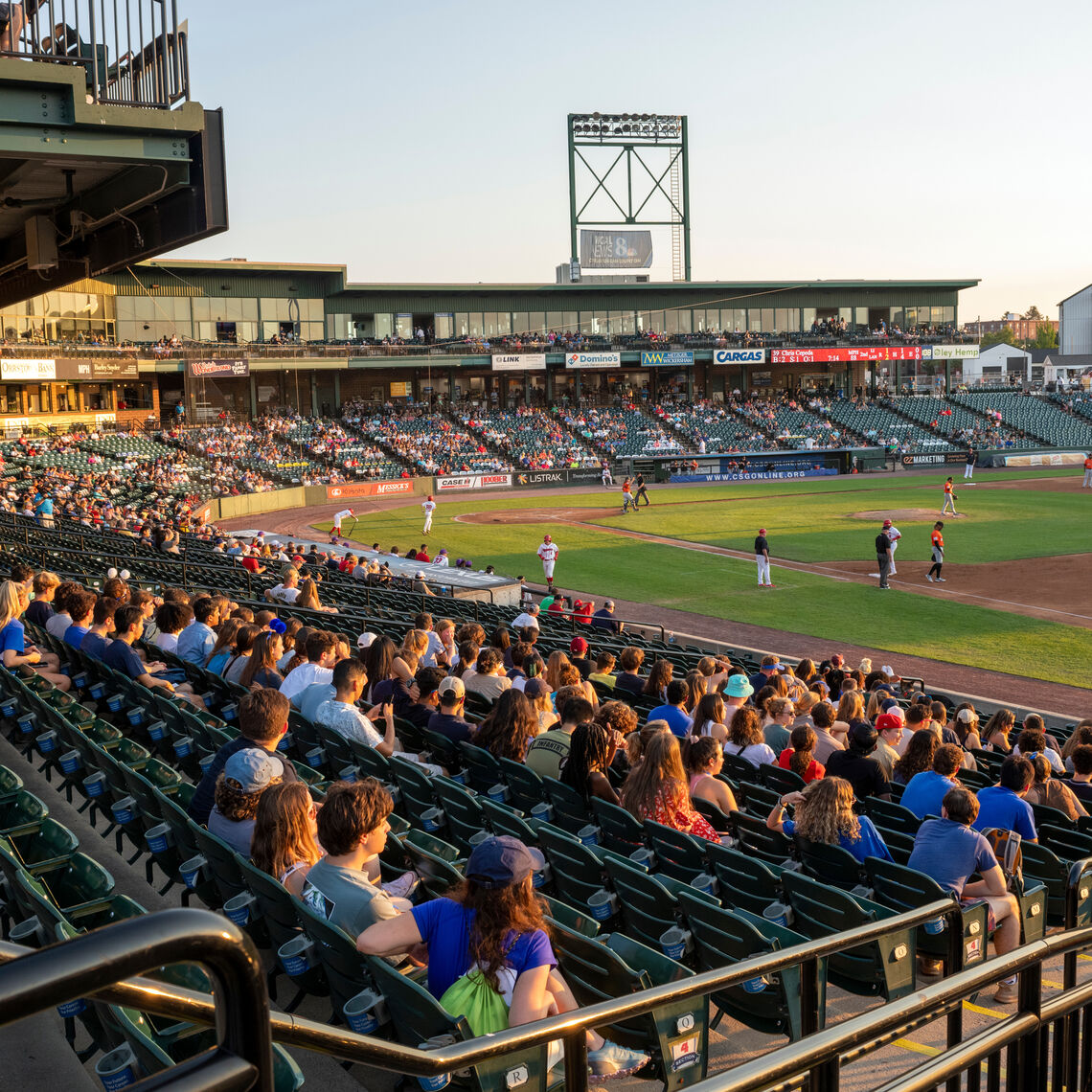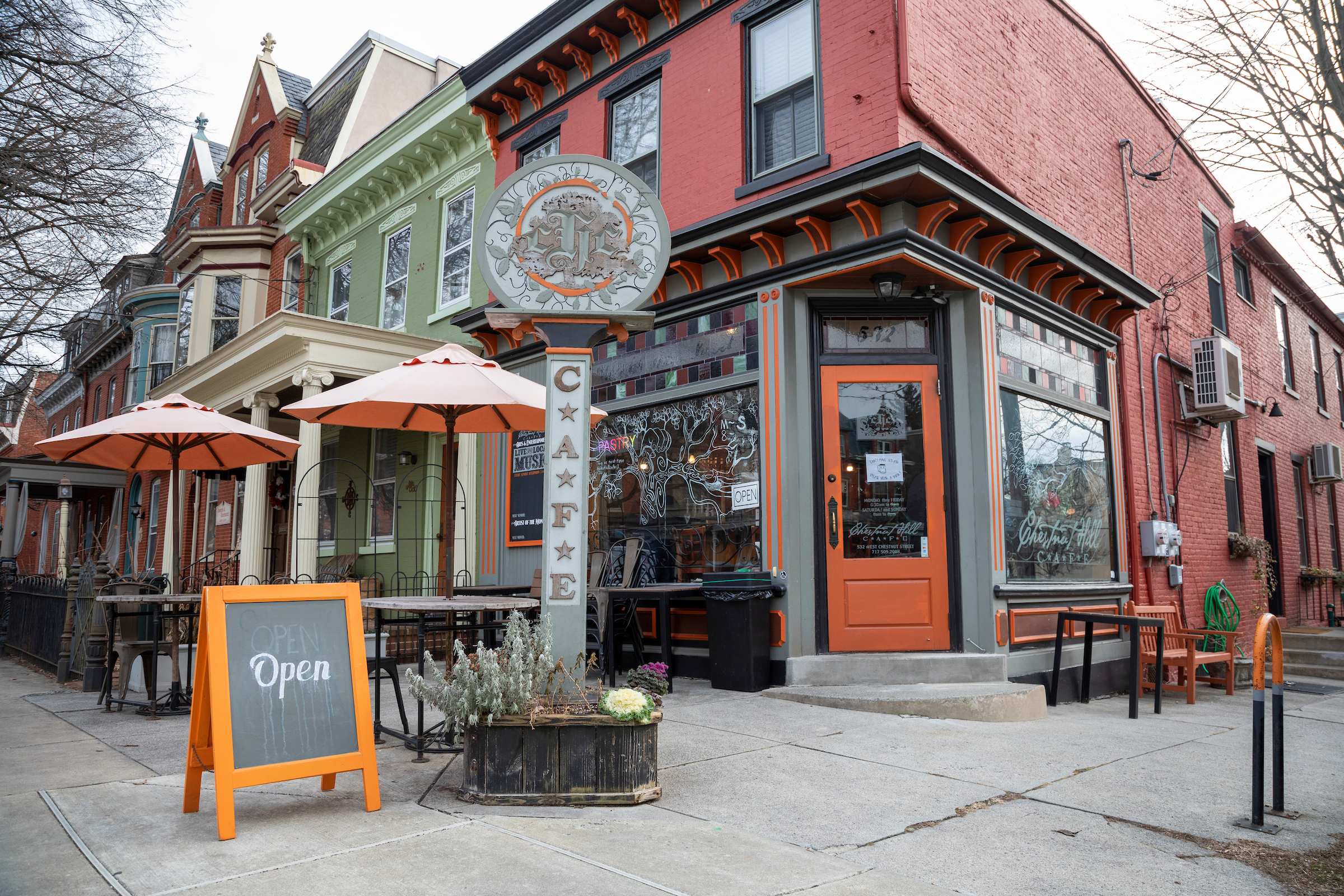 "It is safe to say that my time at F&M would not have been the same without the city of Lancaster."
"Lancaster has provided me with some incredible opportunities and cultural entertainment. It is so nice to have the city right next to the college." — Lara Gillingham '23

Living & Learning in Lancaster
From hands-on research to resume-enhancing internships, discover how we offer our students a variety of opportunities to live and learn in this vibrant city.

Learn more »
Plan Your Visit
Take Your First Look at Campus
Ready to explore F&M? We can't wait to meet you! From campus tours to virtual interviews, learn more about the variety of options to tailor your F&M visit.
Getting to Campus
Lancaster's location offers easy access to major metropolitan areas. With an Amtrak train station just two miles from campus, you can ride the rails toward an exciting day in New York City or Philadelphia with your friends. Or, hop on the highway and reach major cities and airports in just a couple of hours.
Explore F&M Students' Favorite Spots in Lancaster
Check out this list of places to visit, curated by our very own students! The suggestions below are just the start — all are a short walk off-campus.
F&M in Lancaster
October 31, 2023
True Blue Weekend Marks Milestones
An estimated 2,100 students, parents and alumni filled Franklin & Marshall's campus Oct. 27-29 for True Blue Weekend. The annual Homecoming and Family Weekend offered something for members of every generation.
October 27, 2023
F&M Alumni Contribute to Thriving Community in Lancaster
This week, F&M alumni are returning to campus for True Blue Weekend, and some won't have far to travel. Many Diplomats choose to stay in Lancaster after graduating or move back after living elsewhere, thanks to the city's strong community and career opportunities. F&M alumni are eager to give back to Lancaster through careers in public service or by volunteering with local nonprofits.
October 12, 2023
Students List Favorite Fall Traditions
Autumn marks the commencement of countless campus traditions at F&M. Check out this list of fall favorites, curated by our very own students!